Oman continues to pursue free speech advocates in court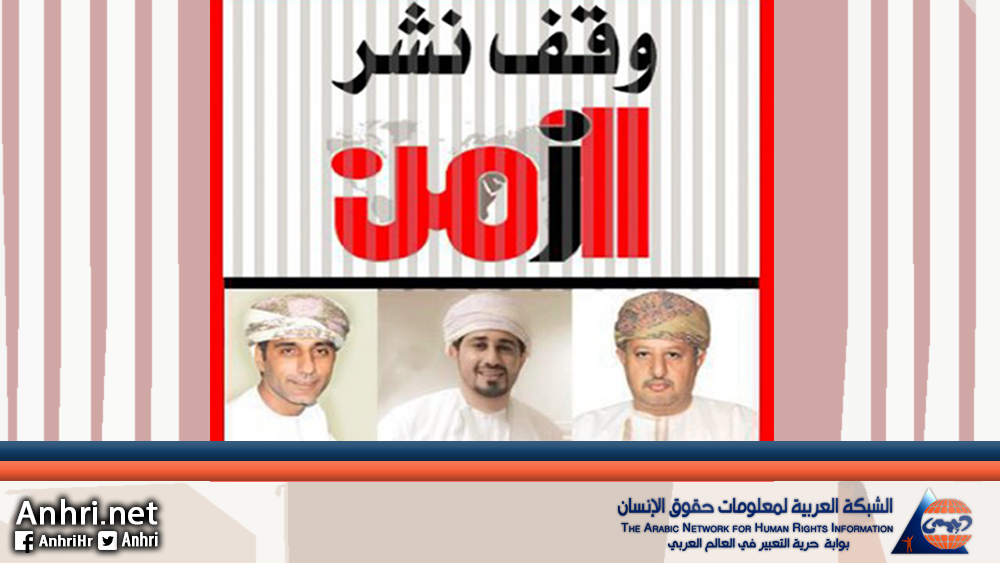 Expression
On 26th September, the Court of First Instance in Muscat sentenced three journalists from Azamn newspaper, Ibrahim Al-Maamari, Yousef Al-Haj, and Zaher Al-Abri. The trio received prison sentences and the newspaper was ordered to close permanently. As previously reported on the Monitor, the journalists were arrested following the publication of articles accusing the Omani authorities of judicial corruption. Al-Maamari was convicted of four charges – "disturbing public order, misuse of the Internet, publishing details of a civil case, and undermining the prestige of the state." Al-Haj was convicted of six counts of "breach of public order, misuse of the Internet, undermining the prestige of the state, publishing details of a civil case, publishing about a case for which a decree had been issued to ban news about it, and slander." Both were sentenced to three years' imprisonment, fined 3,000 Omani rials ($7,800) and banned from working as a journalist for a period of one year.
The three are appealing their sentences and on 10th October 2016 the Omani Appeal Court reduced Al-Maamari and Al- Haj's bail from 50,000 OMR (approx. $130,000) to 2,000 OMR (approx. $5200). The two journalists were subsequently freed pending the Appeal Court's further consideration of their case. Al Abri had already been conditionally freed on 22nd August. 
According to reports received by the Gulf Centre for Human Rights, the media were prevented from publicising and circulating details of the hearing. After the court decision, the Arabic Network for Human Rights Information called on the authorities in Oman 'to rectify the infringement embodied in the ruling in the court of appeal, in support of democracy and to establish the state of law.'
In a separate incident, on 5th October, online activist Saqr Al-Balushi was arrested and detained in solitary confinement by the Omani authorities. He had recently shown his support for Azamn newspaper on social media. He had previously been targeted by the Omani authorities in 2014 when he was sentenced to one year's imprisonment on charges of gathering and of disturbing public order.
Peaceful Assembly
On 27th September, the second hearing of the case against writer Hamood Al-Shukaily was held on charges of alleged incitement to protest. Al-Shukaily had been arrested on 14th August, following the publication of a poem on Facebook. The court refused to release Al-Shukaily on bail and refused to allow his lawyer to speak on his behalf during the hearing. The trial was adjourned until 27th October. Al-Shukaily is facing charges under Article 19 of the Information Technology Law.