North Korea intensifies surveillance of its citizens to prevent defections amid the pandemic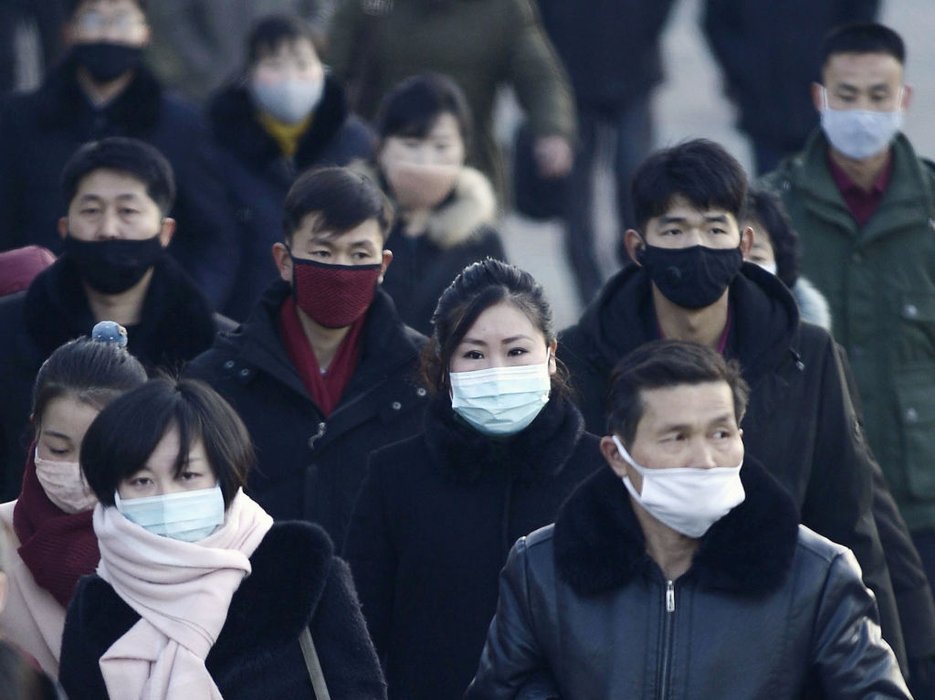 In a new report by Amnesty International at the end of January 2020, the organisation reported that the authorities continued to impose severe restrictions on freedom of movement and access to information. There are also widespread and systematic controls over people's daily lives.
According to Amnesty International, the government continued to operate four known political prison camps while denying their existence. Up to 120,000 detainees in the camps were subjected to torture and other ill-treatment, forced labour and harsh conditions, including inadequate food.
The authorities strictly controlled people's communication with the rest of the world. Possession and distribution of foreign publications, videos and other media materials were serious crimes. The authorities have also continued its heavy surveillance of imported mobile phones and employed jamming technology to control all external communications. North Korea is at the bottom of Reporters Without Borders' (RSF) latest annual press freedom index.
On 30th January 2020, the day the World Health Organisation (WHO) declared the coronavirus (COVID-19) outbreak "a public health emergency of international concern", North Korea sealed its borders, cancelled international traffic and tourism, placed all foreign visitors who had entered through China in seclusion and declared a "national emergency anti-epidemic" system.
North Korea's government maintains that there has not been a single confirmed case there though foreign analysts believe that the virus has spread to the country. However, in a rare acknowledgement, the official Korea Central News Agency (KCNA) reported on 8th May 2020 that "preventive measures are being steadily taken'' against the "widespread malignant virus infection that has become a world disaster".
In recent months, the regine has intensified surveillance of its citizens working in China and arrested individuals for texting on COVID-19. It has also continued to crack down on defections and 'anti-socialist' activity within the military.
Association
Officials intensify surveillance of workers in China amid the pandemic
According to Daily NK, in March 2020, North Korean officials overseeing its nationals working in Chinese factories and North Korean restaurants in China intensified their surveillance to pre-emptively stifle concerns about mass defection.
As COVID-19 grips China and lockdowns were imposed, there was growing discontent building among North Korean workers who have been confined to their dormitories. Currently, workers find it difficult to leave their high-walled factory complexes, which house both their dormitories and the factories themselves, and the new measures seem to be a tool to exert increased control over the lives of workers.
There are an estimated 50,000 North Korean workers in China. A 2017 UN Security Council resolution, which China backed, demanded that all countries repatriate North Korean workers by December 2019 to stop them earning foreign currency for North Korea's nuclear and ballistic missile programmes. However, China has failed to do this.
Man sentenced to life in prison for attempted defection
On 23rd March 2020, a man from Sinjiu in the North Pyongyang province received a life sentence after he was arrested on suspicion of attempting to defect to South Korea.
According to Daily NK sources in North Pyongan Province, the man had set out in December 2019 in a small self-constructed boat but was detected by coastal sentries and turned over to the Ministry of State Security (MSS).
The man reportedly "suffered many hardships during the two month-long preliminary examination". He was then transferred to the Kaechon Prison Camp.
As previously documented, there are ongoing reports of North Korean defectors who risk their lives to flee repression and deprivation. Many flee via China in the hope of making it to South Korea. Those who are detained for attempted defection are often subjected to detention in labour camps or even executed.
Military cracks down on "anti-socialist" activity
In early January 2020, the North Korean military's internal politburo, the General Political Bureau (GPB), initiated a campaign to eradicate "anti-socialist" culture and ideology within its ranks. The campaign is being driven by North Korean leader Kim Jong Un's focus on "intensifying the struggle against anti-socialist and non-socialist deeds" that he highlighted in late 2019 during the plenary session of the Workers Party of Korea's Central Committee.
This campaign has been characterised by raids on senior officers and soldiers by agents of the "Room 78" division. Based in Sokpong-dong in Pyongyang's Sosong District, Room 78 is tasked with censoring video content as well as enforcing bans on electronic devices such as computers and TVs within the military.
NGO documents a prison labour camp
HRNK Launches Report Based on Former Prisoner Testimony and Satellite Imagery of North Korea's Long-term Prison-labor Facility Kyo-hwa-so No. 1, Kaech'on #humanrights #NorthKorea #crimesagainsthumanity #kyohwaso #kaechon #satelliteimagery https://t.co/eGbLgHgf8B pic.twitter.com/EDQGwRNyY5

— HRNK (@committeehrnk) March 25, 2020
In March 2020, the Committee for Human Rights in North Korea (HRNK), a non-governmental organisation based in the US, launched a report on a prison labour camp titled North Korea's Long-term Prison-labor Facility Kyo-hwa-so No. 1, Kaech'on. This report is part of a comprehensive long-term project undertaken by HRNK to use satellite imagery and survivor testimony to shed light on human suffering in North Korea. This study combines former prisoner testimony collected in 2019 with declassified satellite imagery collected during 1962–1972 and imagery from 2002 to 2019.
Expression
Two nabbed for sending mobile texts about the coronavirus
In February 2020, agents with the Ministry of State Security (MSS)'s Bureau 10 arrested two remittance brokers during raids in Hyesan, Ryanggang Province, after discovering texts mentioning the coronavirus on their Chinese-made mobile phones.
The arrests were part of a much larger crackdown on smugglers, who the government seems to have targeted for being potential carriers of the virus, as well as broadcasters of news to the outside world. While the MSS had already shut down the border after the World Health Organisation (WHO) classified the virus as a pandemic in March 2020, concerns over smuggling have led to an increase in surveillance and crackdowns in regions surrounding the Sino-North Korean borders.