Niger: Despite the amendment of the repression of cybercrimes law, HRDs continue to be arrested and prosecuted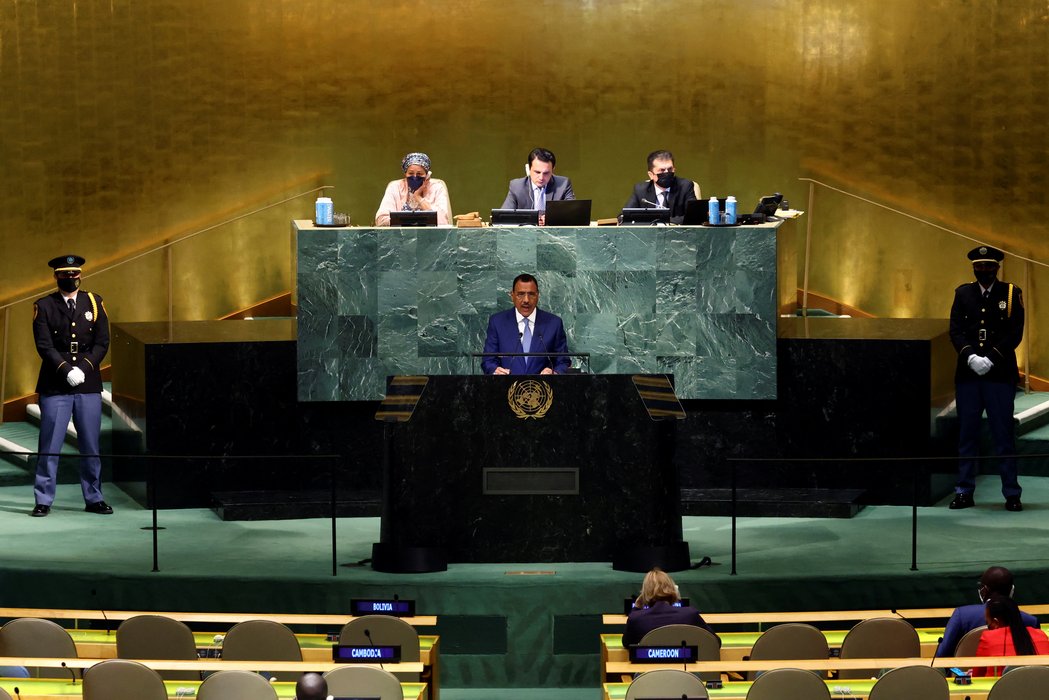 Condamnation d'Abdoulaye Seydou au Niger : « Nous allons nous battre » https://t.co/044KK8GlC8 pic.twitter.com/N9CRSCPffN

— RFI (@RFI) April 15, 2023
Association
HRD sentenced to nine months in prison
On 14th April 2023, a court in Niamey sentenced human rights defender Abdoulaye Seydou to nine months in prison and a fine of 1 million CFA francs (approximately 1,684 USD) for 'production and dissemination of data likely to disturb public order' under Niger's 2019 Repression of Cybercrimes Law. As reported previously on the Monitor, Seydou, who coordinates the civil society movement M62, was prosecuted after M62, following a site visit, accused security forces of having committed human rights abuses during an air raid targeting hangars in response to a terrorist attack in Tamou on 24th October 2022. Although charges were initially dropped against Seydou, following his appearance before the High Court in Niamey for a correctional hearing, the HRD was re-arrested the same day and charged with 'complicity in the arson of sheds and houses used as dwellings' of gold miners. During the opening of his trial, on 31st March 2023, these charges were dismissed while deliberation for the initial charges of 'production and dissemination of data likely to disturb public order' was set for 14th April 2023.
#Niger🇳🇪: Au moins 5 membres de @tlpniger ont été arrêtés depuis le début de 2023 pour avoir diffusé de « données de nature à troubler l'ordre public » sur la base de la loi 33.2019 portant sur la cybercriminalité - soit plus d'une arrestation par mois.
➡️https://t.co/Q7QEceQnHP pic.twitter.com/MmlgUHuyGm

— Tournons La Page (@TournonsLaPage) April 11, 2023
Several HRDs arrested under 2019 Cybercrimes Law
According to statements by pro-democracy movement Tournons la Page Niger, four other HRDs were arrested and subjected to judicial procedures for 'dissemination of data likely to disturb public order' under the 2019 Repression of Cybercrimes Law since the start of 2023. On 16th February 2023, activist Soumaila Mounkaila of the CSO Boukata was arrested; Ibrahim Illiassou of Mouvement patriotique pour une cityenneté responsible (MPCR, Patriotic Movement for a Responsible Citizenry) was detained on 21st February 2023; and Idrissa Amadou of the CSO Notre Cause Commune (NCC) and MPCR member Badja Abdou Awal, were reportedly detained on 9th March 2023.
As reported previously on the Monitor, the restrictive 2019 Law on the Repression of Cybercrimes, which since its enactment has been used to silence dissenting voices, was revised in April 2022 by the Council of Ministers to harmonise the law with Ordinance 2010-35 of 4th June 2010. With these revisions, defamation and insults via electronic information systems no longer lead to custodial sentences but fines.