Nicaragua: Sandinista hero and political prisoner Hugo Torres dies in police custody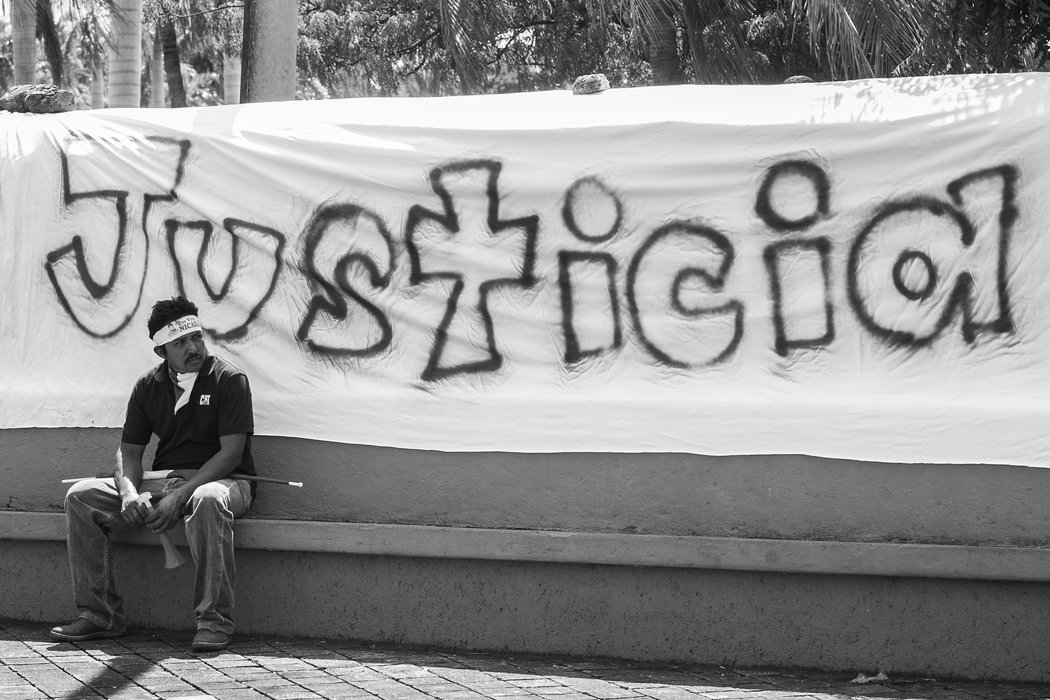 Repudiamos las sentencias condenatorias en contra de Medardo Mairena y Pedro Mena, a 13 y 10 años respectivamente, por el supuesto delito de "menoscabo a la integridad nacional en perjuicio del Estado de Nicaragua", a través de procesos judiciales arbitrarios e inconstitucionales pic.twitter.com/tV55D1LpXc

— Colectivo de Derechos Humanos "Nicaragua Nunca +" (@ColectivoNunca) February 18, 2022
El mensaje de general en retiro Hugo Torres, antes de ser capturado y su casa allanada… pic.twitter.com/PdsBQHWjp3

— Wilfredo Miranda Aburto (@PiruloAr) June 13, 2021
Trials of political prisoners detained after May 2021 continued throughout February 2022. As previously reported on the CIVICUS Monitor, nine detainees were convicted using trumped-up charges in January and early February, in proceedings that generally took place within just a few hours and were marked by several irregularities.
Civil society organisations documented cases of another ten political prisoners convicted on charges such as "conspiracy to undermine national integrity" and "spreading false information" by 15th February 2022. Several political prisoners received harsh jail sentences of 8 to 13 years.
Association
On 12th February 2022, authorities confirmed that former rebel leader and Sandinist dissident Hugo Torres, who was 73, had died in prison eight months after being detained on treason charges. The government said Torres had been transferred to a hospital in December 2021 after his health deteriorated, and that he died there of an undisclosed illness. Torres was seen as one of the heroes of the Sandinista Revolution against the dictatorship of Anastasio Somoza in the 1970s. Critical of Ortega's regime, he was vice-president of opposition movement Unamos. Before he was detained, Torres recorded a video message in which he said:
"I am 73 years old. I never thought that, at this stage in my life, I would be taking a civic and peaceful stand against a new dictatorship. (…) Courage, people, courage. We have to keep our spirits up, because history is on our side."
Since early 2021, Unamos had been campaigning for more information on Torres' whereabouts and state of health. His death exposed the negligence of judiciary system authorities toward political prisoners. According to lawyers and human rights defenders, there has been a pattern of denying timely medical assistance to these detainees. Family members of political prisoners expressed their concerns about the conditions under which their loved ones are held, saying many of those detained in La Modelo and El Chipote have faced health issues without receiving appropriate medical care.
🔴URGENTE URGENTE| espurio Poder Judicial al servicio del régimen Ortega Murillo dictó sentencias contra siete personas presas políticas 👇#SonSentenciasNulas #SonInocentes#LibertadParaLasLosPresosPoliticos@CIDH #MESENI @OACNUDH pic.twitter.com/fQF4QOSqYg

— Cenidh (@cenidh) March 3, 2022
In a related development, human rights group Centro Nicaragüense de Derechos Humanos (CENIDH) reported authorities had initiated and then suspended the trial of seven political prisoners several times, exposing them to degrading circumstances when attending court. The group was under trial for conspiracy "to undermine national integrity," based on evidence such as messages obtained on WhatsApp groups and public media statements criticising the Ortega regime. The political prisoners in the case were:
José Pallais, jurist and member of the National Coalition;

Félix Maradiaga, academic and presidential pre-candidate;

Juan Sebastián Chamorro,economist and presidential pre-candidate;

Arturo Cruz, businessman and presidential pre-candidate;

José Adán Aguerri, former president of the Superior Council of Private Enterprise (Cosep);

Violeta Granera Padilla, activist and leader of the Blue and White National Unity (UNAB);

Tamara Dávila, feminist activist and member of the Blue and White National Unity (UNAB).
They were all finally convicted and sentenced in early March 2022. Every one of these political prisoners received harsh sentences of between 8 and 13 years of jailtime.
More CSO closures
On 18th February 2022, the government decreed the cancellation of six civil society organisations' legal status. The organisations affected were women's and child rights groups Movimiento de Mujeres María Elena Cuadra (MEC), Fundación para la Promoción de las Mujeres y la Niñez Blanca Araúz (FUNDEMUNI) and Centro de Promoción de la Juventud e Infancia, freedom of expression organisation PEN Nicaragua, human rights association Asociación Nicaragüense Pro Derechos Humanos (ANPDH), and the foundation Fundación Iberoamericana de las Culturas (FIBRAS). The CSOs were reportedly accused of failing to submit reports in compliance with tax requirements.
Expression
#NICARAGUA: Las autoridades nicaragüenses deben liberar inmediatamente al periodista Miguel Mendoza Urbina y deben garantizar que los periodistas no sean objeto de sanciones penales por su labor informativa.https://t.co/uTHyKFMTIB

— CPJ Américas (@CPJAmericas) February 18, 2022
On 17th February, the Committee to Protect Journalists condemned the conviction and 9-year sentence received by journalist Miguel Mendoza. On 16th February 2022, Mendoza was sentenced in a closed-door hearing and, in addition to jailtime, was banned from holding political office for the duration of the sentence. Mendoza is a sports journalist with more than 30 years of experience, and he has also shared commentary on politics and human rights issues on social media.
The Special Rapporteur on Freedom of Expression of the Inter-American Commission on Human Rights (IACHR), Pedro Vaca, also joined calls for Mendoza's release. He described the journalist's sentence as a tragedy for freedom of expression. Vaca told news media that the situation of freedom of expression in Nicaragua is "dramatic" and expressed concern about censorship mechanisms, the climate of self-censorship and the lack of independence of the judiciary.