Nicaragua: reports of torture and ill-treatment of political prisoners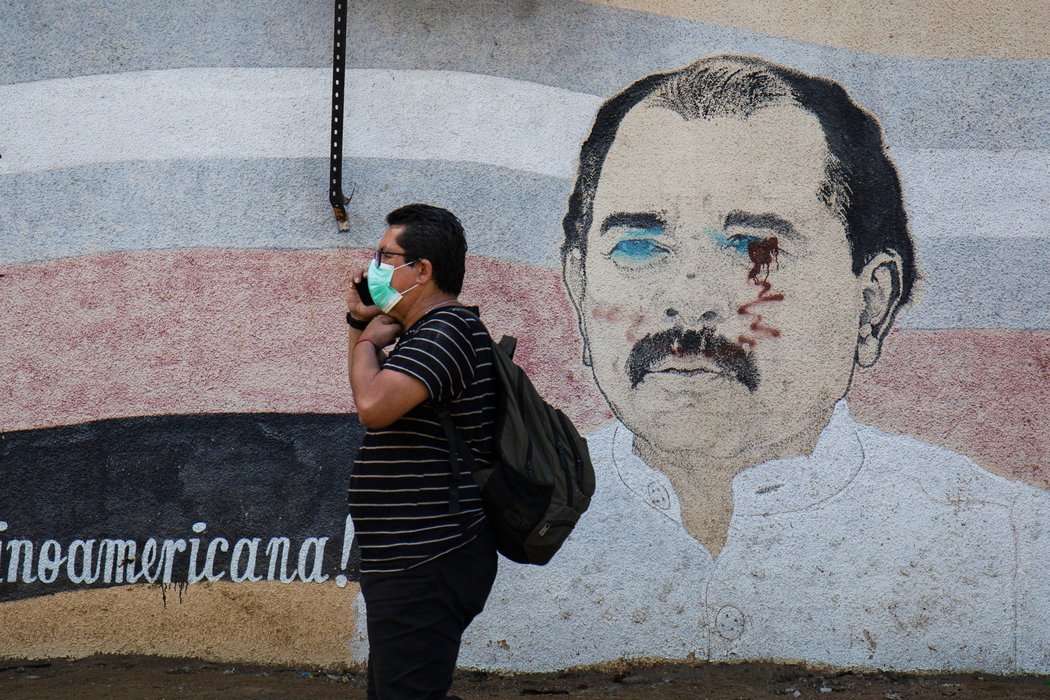 Association
#Nicaragua | La Asamblea Nacional canceló, entre lunes y martes, la personería jurídica de nueve oenegés, sumando un total de 60 organizaciones sin fines de lucro (52 locales y el resto internacionales) clausuradas desde 2018 por el régimen de Ortega: https://t.co/trR28MokuS

— Coyuntura (@CoyunturaNic) December 14, 2021
On 14th December 2021, nine civil society organisations had their legal personalities cancelled by decree. The organisations were accused of taking part in financial irregularities and money laundering. Thee Association of INCAE Graduates was one of the groups that had their legal status cancelled, in alleged retaliation after the 2021 class of graduates chose to dedicate their graduation ceremony to political prisoner and professor Arturo Cruz. Authorities also cancelled the legal status of university Hispanoamericana, leading to uncertainty among the student community.
During a speech on 9th December 2021, vice-president Rosario Murillo attacked civil society, Catholic leaders and critical voices. Murillo criticised and stigmatised the work of human rights defenders and civil society organisations, describing them as "the main human rights violators". She also claimed that these organisations had weaponised human rights, spread hatred and abused laws.
Situation of political prisoners
🇳🇮#Nicaragua: Denunciamos las condiciones de detención en el país que son constitutivas de tortura y tratos crueles, inhumanos y degradantes
📣Exigimos la liberación inmediata de todas las personas detenidas arbitrariamente y el fin de su criminalización
👉https://t.co/cPcZwMZjyT pic.twitter.com/o7GPhnnBHI

— The Observatory (@OBS_defenders) January 10, 2022
Civil society group "Nicaragua Nunca Más" ("Never Again Nicaragua") reported that there were at least 167 political prisoners under detention in Nicaragua in December 2021. Gonzalo Carrión, a spokesperson for the group, also said that they had information of 115 cases of torture or ill-treatment of political detainees in 2021.
Similarly, in December 2021 the feminist human rights network IM-Defensoras denounced the torture and ill-treatment of women political prisoners in Nicaragua. According to the group, activists Ana Margarita Vijil, Dora María Téllez, Suyen Barahona and Tamara Dávila have experienced torture and degrading and inhuman treatment. They have all been detained for over six months and in that period they have faced restrictions on family visits, isolation, constant interrogations, food deprivation and lack of medical care, among other rights violations. IM-Defensoras claimed 66-year-old Dora María Téllez was detained in the men's pavilion, which would make her situation particularly delicate.
On 3rd January 2021, the Alianza Universitaria Nicaragüense (Nicaraguan University Alliance - AUN) called on the government to authorise an assessment by the International Committee of the Red Cross (ICRC) of the state of health of all political prisoners. AUN expressed concern about the health situation of opposition leader and AUN leader Lesther Alemán. According to the organisation, Alemán has felt acute pain in his right leg and although he has had treatment for the pain, there has been no diagnosis of the condition. AUN also demands COVID-19 vaccination for political prisoners, permission for weekly visits and an end to the use of repeated interrogations as a form of torture.
Relatives of Felix Madariaga and Medardo Mairena have also denounced that both political prisoners have lost more than 20kg in weight since their detention.
Expression
La #CIDH otorga #MedidasCautelares a favor de la periodista María Lilly Delgado Talavera, quien se encuentra en situación de gravedad y urgencia de riesgo de daño irreparable a sus derechos en #Nicaragua.

📌Comunicado: https://t.co/f7R0DrH8ur pic.twitter.com/dXi5tDP0I8

— CIDH - IACHR (@CIDH) December 10, 2021
On 8th December 2021, the Inter-American Commission on Human Rights (IACHR) issued Resolution 101/21, which granted precautionary measures in favour of María Lilly Delgado Talavera. The international organisation found that, because of her journalistic work in Nicaragua, the reporter has faced harassment, intimidation and surveillance that put her at urgent risk.
Reports on Nicaragua
Six journalists were imprisoned in Latin America as of December 1, 2021: three in Cuba, two in Nicaragua, and one in Brazil.

While a relatively low number, CPJ has found a disturbing decline in press freedom in the region.

Read more: https://t.co/eNwDYMJSi6 pic.twitter.com/6ev0Zl2W7y

— CPJ Américas (@CPJAmericas) December 9, 2021
On 9th December 2021, the Committee to Protect Journalists (CPJ) published a special report about the unfolding "press freedom crisis" in Latin America. The report said repression intensified in Nicaragua in 2021, with authorities harassing and detaining journalists and opposition candidates, banning civil society organisations and making quick use of new laws criminalising critical expression and punishing outlets receiving foreign funding ahead of the presidential election.
CPJ highlighted the cases of sports journalist and political commentator Miguel Mendoza, and Juan Lorenzo Holmann, the publisher of the national daily newspaper La Prensa, who have spent months in pre-trial detention at Managua's notorious El Chipote prison. Both have been denied access to their lawyers and family members. CPJ said the criminal cases against Mendoza and Holmann are some of the most extreme examples of Nicaraguan authorities' ongoing strategy to use the judicial system to intimidate and punish critical media voices.
A separate analysis, published in early December 2021 by Nicaragua Nunca Más, said that Nicaraguan journalism experienced a fierce attack in 2021. The group documented illegal arrests, trials, physical assaults and smear campaigns against journalists. Other common tactics of repression included threats of investigation, abusive application of the Cybercrime Law, intensive and repeated interrogations, arbitrary deprivation of liberty and fabrication of incriminating judicial records. According to Nicaragua Nunca Másand Periodistas y Comunicadores Independientes de Nicaragua (Independent Journalists and Communicators of Nicaragua - PCIN), there are more than 100 journalists from Nicaragua in exile since 2018.
Newspaper La Prensa, through journalistic collective Voces del Sur, reported in January 2022 that there were 702 incidents of attacks and restrictions on independent journalism in Nicaragua in 2021. This figure is nearly double that of 2020, when 360 such incidents were recorded. There were 171 persons affected by these incidents, of which 67% are men and 37% are women. Most cases (302) referred to abuses of State power and 291 involved attacks. There were also 52 judicial proceedings, 19 restrictions of information access, 18 instances of stigmatisation and 16 arbitrary detentions.