NGOs highlight suppression around virus outbreak in China while persecution of activists continue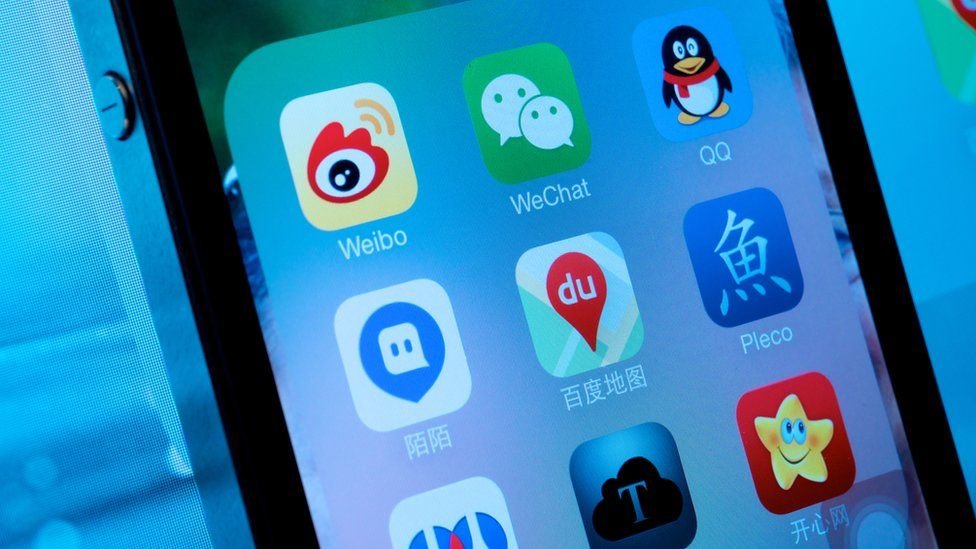 In response to the coronavirus outbreak in China, the authorities have attempted to restrict information by censoring articles and social media posts about the epidemic, punish netizens and harass or threaten human rights defenders sharing information. Over a dozen lawyers and activists have been arrested and detained over the new year. Hong Kong barred the head of Human Rights Watch from entering the region and have continued their repression of protests while leaked documented have revealed further the crackdown on the Uighurs.
Expression
Government censors information and silences reporting on virus outbreak
Human rights groups have raised concerns about human rights violations including censorship or attempts by the Chinese authorities to restrict information around the coronavirus outbreak.
According to Human Rights Watch (HRW), the government's response to the outbreak was initially delayed by withholding information from the public, under-reporting cases of infection, downplaying the severity of the infection, and dismissing the likelihood of transmission between humans.
HRW said that authorities have censored numerous articles and social media posts about the epidemic, including those posted by families of infected people seeking help, by people living in cordoned-off cities documenting their daily life, and by netizens critical of the government's handling of the crisis. Women's rights activist Guo Jing said she had trouble posting on Weibo and WeChat blogs on her life in cordoned-off Wuhan.
China's reaction to the coronavirus violates human rights | Frances Eve https://t.co/Ru3KsUN1L3

— Guardian Science (@guardianscience) February 2, 2020
According to Chinese Human Rights Defenders (CHRD) at least 325 netizens have been penalised by authorities for "spreading rumours" about the emergency as of 31st January 2020. The majority of the individuals involved in these cases reportedly received administrative detentions ranging between three and fifteen days. Some were also subjected to fines, verbal warnings, forced "education" and forced confessions.
CHRD reported that several human rights defenders were visited by police and threatened with criminal sanctions unless they stopped sharing international news reports or tweeting information about the outbreak. Guangzhou-based disbarred lawyer Sui Muqing received threats from police for posting information online, while artist Wang Zang and his family have been harassed by police in Yunnan. Activist Chen Siming from Hunan reported being hauled into a police station and forced to delete tweets and promise to stop tweeting.
Media outlets have also been restricted. In one incident, Wuhan police briefly detained Hong Kong journalists from RTHK, Commercial Radio, TVB, and NOW TV on 14th January 2020 outside Jinyintan Hospital and forced them to delete their footage.
Since 23rd January 2020, authorities have imposed travel lockdowns on Wuhan and nearby cities, effectively fencing in 56 million people. Wuhan authorities also suspended all vehicle traffic, with some exceptions, in the city centre. Many residents in Wuhan expressed difficulties about access to medical care and other life necessities.
Coronavirus: China tightens social media censorship amid outbreak https://t.co/C8MAon9iJc

— SCMP News (@SCMPNews) February 6, 2020
On 3rd February 2020, President Xi Jinping, said the government needed to step up propaganda and strengthen online media control to maintain social stability amid the coronavirus crisis. On 5th February, the Cyberspace Administration of China (CAC) announced it has set up supervision on platforms that include those run by microblogging service provider Sina Weibo, short video and news apps operator ByteDance, and Tencent Holdings, which owns WeChat.
Yaqiu Wang, China researcher for HRW said:
"The coronavirus outbreak requires a swift and comprehensive response that respects human rights. Authorities should recognise that censorship only fuels public distrust, and instead encourage civil society engagement and media reporting on this public health crisis."
Civil society has also criticised the World Health Organization (WHO) for ignoring reports of the obstruction of information flow and police intimidation against those sharing information online and instead stating on 30th January 2020 that it welcomes China's "commitment to transparency".
China undermining media freedom in Hong Kong and Taiwan 
New report: One Country, One Censor: How #China undermines media freedom in #HongKong and #Taiwan -- By @CPJAsia's @StevenBButler and @IrisYNH

CC: @MFA__China @ChineseEmbinUS @ChineseEmbinUK @Chinamission2un @ChinaEUMission https://t.co/vnBYHwHYF5

— Committee to Protect Journalists (@pressfreedom) December 16, 2019
In December 2019, the Committee to Protect Journalists (CPJ) issued a report looking at China's efforts to influence media in Hong Kong and Taiwan. According to CPJ, Beijing's range of methods includes taking ownership of media properties and exerting influence through media owners with strong, unrelated, commercial interests in China. It also manipulates social media, undertakes outright propaganda and economic retaliation and intimidates journalists. Meanwhile, China selectively blocks news originating outside its borders, giving it a strong upper hand in the war to control information and ideas.
Association
Lawyers and activists detained 
What are the legal justifications for post-Xmas detentions, charging people with "subversion," or holding people in secret locations? Authorities must be held accountable for detentions of Chang Weiping, Ding Jiaxi, Zhang Zhongshun, Dai Zhenya, Li Yingjun. https://t.co/DgMAfbKpWx pic.twitter.com/Ve0WJf8BKW

— CHRD人权捍卫者 (@CHRDnet) January 14, 2020
In the last few days of 2019, Chinese police detained and summoned for questioning a dozen activists and lawyers in Fujian, Shandong, Beijing, Hebei, Sichuan and Zhejiang. The raids appear to target individuals who attended a small, private gathering in Fujian on 13th December 2019. A similar gathering also took place a year ago in Shandong.
According to the China Human Rights Lawyers Concern Group (CHRLCG) and Human Rights First these include lawyer Ding Jiaxi, who was taken by Shandong security agents. His family has yet to be formally informed of the arrest. Lawyer Huang Zhiqiang from Zhejiang Province was taken by the police on 29th December for "picking quarrels and provoking trouble"; he was released on bail on 4th January 2020. Several people were summoned while civil rights advocate and legal scholar Xu Zhiyong, fearing for his safety, has gone on the run.
Chinese Human Rights Defenders reported that Zhang Zhongshun, an activist and university professor and resident of Yantai, Shandong, was detained on 23rd December 2019 by Shandong police on suspicion of "subversion of state power" while Dai Zhenya, an activist from Fujian, was detained on 26th December 2019 in Xiamen by Shandong police, on suspicion of "inciting sIn".
On 12th January 2020, Shaanxi police seized lawyer Chang Weiping from a friend's residence in Xi'an. Two days later, his wife received a phone call from a police officer at the Baoji City Gaoxin District Public Security Bureau, who said that Chang had been transferred to "residential surveillance at a designated location" (RSDL) on suspicion of "subversion of state power." "Subversion" is one of the most serious political crimes under China's criminal code and carries a potential life sentence. Chang can be held in RSDL for up to six months without being charged or granted access to a lawyer.
Hong Kong bars Human Rights Watch chief
I flew to Hong Kong to release @HRW's new World Report. This year it describes how the Chinese government is undermining the international human rights system. But the authorities just blocked my entrance to Hong Kong, illustrating the worsening problem. https://t.co/GRUaGh8QUb pic.twitter.com/iTHVEXdbwO

— Kenneth Roth (@KenRoth) January 12, 2020
In January 2020, the head of Human Rights Watch, Kenneth Roth said he was denied entry to Hong Kong he was set to launch the NGO's Annual Report.
In a Twitter video, Roth – a US citizen – said he flew in from New York to hold a press conference to launch the report. Although he had entered the city freely before, he said it was the first time he had been denied entry and he was not given any reasons for this.
Roth had visited Hong Kong numerous times in the past, including to release a Human Rights Watch report on gender discrimination in the Chinese job market in April 2018. On 2nd December 2019, a Chinese Ministry of Foreign Affairs official threatened to impose unspecified "sanctions" against Human Rights Watch and several US-based pro-democracy organisations.
According to HRW, Hong Kong immigration authorities have denied access to the city to visitors critical of the mainland and Hong Kong governments, including a US photographer who documented Hong Kong protests in January 2020; US academic Dan Garrett in September 2019; US-based exiled Tiananmen leader Feng Congde in June 2019; and United Kingdom-based founder of Hong Kong Watch Benedict Rogers in October 2017.
Leaked documents reveal crackdown on Uighurs
China's brainwashing of Uighur Muslims revealed by leaked documents https://t.co/hwV8giQ2iJ

— The Independent (@Independent) November 24, 2019
In November 2019, the New York Times (NYT) reported on a trove of leaked Chinese government documents that revealed details of its clampdown on Uighurs and other Muslims in the country's western Xinjiang region.
As documented previously, there has been mass arbitrary detention, torture and mistreatment, and increasingly pervasive controls on the daily life of Uighurs in Xinjiang. The population of 13 million is being subjected to forced political indoctrination, collective punishment, restrictions on movement and communications, heightened religious restrictions and mass surveillance, in violation of international human rights law.
The documents, which the NYT said were leaked by "a member of the Chinese political establishment", show how President Xi Jinping gave a series of internal speeches to officials during and after a 2014 visit to Xinjiang following a stabbing attack by Uighur militants at a train station that killed 31 people.
The report said Xi called for an "all-out 'struggle against terrorism, infiltration and separatism" using the "organs of dictatorship," and showing "absolutely no mercy".The documents show how officials were given talking points to explain to returning university students that their family members had been taken away for training. They also show that the internment camps expanded quickly after Chen Quanguo was appointed in August 2016 as the party boss of the region.
The leaked documents said that a number of party officials were purged for disagreeing with the campaign or attempting to release Uighur detainees.
Previously, in October 2019, nearly two dozen countries confronted China at the United Nations, voicing outrage over its persecution in Xinjiang.
The countries said they shared concerns raised by the UN Committee on the Elimination of Racial Discrimination regarding "credible reports of mass detention; efforts to restrict cultural and religious practices; mass surveillance disproportionately targeting ethnic Uighurs; and other human rights violations and abuses."
They called on China to comply with its national and international obligations to respect human rights, including freedom of religion, and allow UN human rights monitors access to detention centres.
Crackdown on freedom of expression
In January 2020, Human Rights Watch released its global report. On China it reported that authorities continued a national crackdown on users of Twitter—already blocked in China—that started in November 2018. Authorities detained or summoned hundreds of Twitter users, forcing them to delete "sensitive" tweets or close their accounts. Meanwhile, the government launched a disinformation campaign on Twitter and Facebook that frames Hong Kong's protesters as violent and extreme, prompting the platforms to suspend hundreds of accounts originating in China.
Authorities also further restricted the internet in China and tightened its ideological grip over universities and schools. The effect of Chinese government censorship continues to reach beyond the Chinese borders. WeChat, China's popular messaging platform used by more than a billion Chinese-speakers at home and abroad, is subject to the usual Chinese censorship applied to all domestic social media.
Peaceful Assembly
Excessive use of force and arbitrary arrests around Hong Kong protests
Photos of the siege at Hong Kong's Polytechnic University: Police using tear gas and batons fight running battles with protesters trying to break through a security cordon around the campus. https://t.co/x6VIxNgzDE

— The Associated Press (@AP) November 18, 2019
As previously documented, millions of people have taken to the streets of Hong Kong since 9th June 2019 to protest against a proposed extradition bill. Since then there have been reports of excessive and unlawful force against protesters, with some being arbitrarily arrested, harassment and attacks against journalists, attacks against protesters by thugs and the continued failure to hold the perpetrators to account.
In November 2019, Hong Kong Polytechnic University (PolyU) emerged as the epicentre of the territory's protest movement when police laid siege to the campus for ten days. According to Amnesty International, the police deployed tear gas and water cannon, including in an apparent attempt to keep people from leaving the scene, while protesters retaliated with petrol bombs. Hundreds of protesters, volunteer medics, journalists and social workers on campus were also injured. Police rounded up medical volunteers and reporters attempting to leave campus and reportedly arrested more than 100 people in the neighbourhood.
Robert Godden, the co-founder of Rights Exposure, a local human rights consultancy, was arrested with a colleague during the siege of the university, where they were acting as human rights observers. He was questioned and detained for 16 hours before being granted bail.
Hong Kong's shopping malls have become a flash point for protests during the Christmas holiday, with more rallies set for Thursday https://t.co/I5TT706Hez

— Bloomberg (@business) December 26, 2019
Anti-government protesters returned to the streets of Hong Kong in December 2019 over the Christmas holiday. Hundreds of black-clad protesters, many wearing reindeer antlers, occupied malls and other shopping areas on Christmas Eve and Christmas Day as part of the months-long campaign for democratic and police reforms in the city.
Police accused the protesters of "rioting" and vandalism and attempted to disperse them using pepper spray and batons while indoors, and firing tear gas and deploying water cannon on the streets. Protesters blocked roads and destroyed a bank branch. More than a hundred people were arrested, authorities said. Hong Kong Watch, a UK-based non-governmental organisation, accused the force of committing "truly outrageous police brutality".
On New Year's Day, according to Amnesty International, police continued to crack down on protests, arresting 287 people, including three human rights monitors from the Civil Rights Observer. Hong Kong Police revoked their authorisation for the protest three hours after it had started after a small group of protesters vandalised a bank. A hand-thrown tear gas cannister was deployed against largely peaceful protesters without warning, prompting some protesters to throw hard objects and petrol bombs at the police.
20min before protest is to begin, Chater Garden is full. Still many arriving. Unclear how they'll all fit in designated area on ChaterRd. Area surrounded by riot police; many had to run their gauntlet to arrive-several arrests. Intimidating, ominous atmosphere; protesters defiant pic.twitter.com/4VGuLbpvgH

— Kong Tsung-gan / 江松澗 (@KongTsungGan) January 19, 2020
On 19th January 2020, clashes broke out between protesters and police in Hong Kong, cutting short a rally after thousands had gathered at a park to call for electoral reforms and a boycott of the Chinese Communist Party. Police fired tear gas near the park, known as Chater Garden, after some protesters allegedly attacked plainclothes officers.
Sporting their movement's trademark black clothing and face masks, rally participants had earlier packed into Chater Garden, located near the city's Legislative Council building. They held up signs that read "Free Hong Kong" and waved American and British flags.
Hong Kong media outlets reported that police arrested the rally's organiser, Ventus Lau, shortly after he spoke to reporters. Local broadcaster RTHK cited fellow organisers as saying that Lau was arrested for allegedly violating the police's conditions for the rally.