New cybercrime law severely restrictive, Al-Raisi appointed Interpol president despite CSO pushback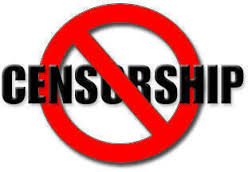 🇦🇪 #UAE: New Cybercrime Law severely threatens and unduly restricts the right to freedom of expression, association, and peaceful assembly, say rights groups.

Read More: ⤵️ https://t.co/dpEusorNgC @MENA_Rights @CIVICUSalliance

— IFEX (@IFEX) January 29, 2022
Expression
On 24th January 2022, fifteen civil society organisations wrote a joint statement to denounce the UAE government's adoption of a new anti-rumor and cybercrime law. The new law which took effect on 2nd January 2022 to replace the Law on Combating Information Technology Crimes, criminalises the work of journalists, whistleblowers, activists, and peaceful critics, while using broad and vague terminology, especially in matters relating to "state security," which places excessive discretion on authorities to criminalise and impose lengthy prison sentences on those legitimately exercising their rights. Specifically, the law criminalises any form of political opposition by imposing a life sentence on anyone who undertakes any activity intended to change the ruling regime, imposes a prison sentence on anyone who publishes information which harms the interest or image of the state or its agencies, imposes a prison sentence for defamation, among other worrying provisions. Of concern by CSOs is that the maximum prison sentences for these offences are not explicitly indicated in the new law, thus leaving authorities with unfettered discretion to impose disproportionate penalties for acts protected under international law.
Part of the statement read:
"Journalists and human rights defenders who work to shed light on human rights violations taking place within the UAE. We recall that Article 22 (which imposes a life sentence on anyone who undertakes any activity intended to change the ruling regime) originally included in the 2012 Cybercrime Law, was also used by the UAE judicial authorities to sentence Emirati human rights defender, Ahmed Mansoor , to 10 years in prison"
In other developments, Major General Ahmed Nasser Al-Raisi was elected President of the International Criminal Police Organisation (INTERPOL) during the INTERPOL General Assembly which took place in Istanbul from 23rd – 25th November 2021. Al-Raisi's election poses a significant threat to human rights and civic freedoms in light of the Major General's role in perpetrating torture as Inspector General of the United Arab Emirates' (UAE) Interior Ministry.
Ahead of the INTERPOL General Assembly, human rights organisations, including the Gulf Centre for Human Rights (GCHR), Human Rights Watch and the International Federation for Human Rights (FIDH), joined together in alerting the international community to the potential dangers of an Al-Raisi presidency. For example, on 16th November 2021, GCHR Executive Director Khalid Ibrahim and FIDH Honorary President Patrick Baudouin participated in a press conference organised by MP Hubert Julien-Laferrière at the French National Assembly in Paris. MP Julien-Laferrière discussed his continuous efforts to prevent Al-Raisi's election by highlighting the unsuitability of someone accused of such gross human rights violations for the INTERPOL presidency.
The French National Assembly was a particularly apt setting for such a press conference in light of the fact that INTERPOL's headquarters is based in Lyon, France. France is also the venue of several important legal challenges seeking to hold Al-Raisi accountable for his role in perpetrating torture. On 7th June 2021, the prominent French human rights lawyer, William Bourdon, acting on behalf of GCHR, lodged an official complaint with the Prosecutor's Office in Paris under the doctrine of universal jurisdiction for the unlawful arrest and torture of human rights defender and GCHR Board member Ahmed Mansoor. Following Al-Raisi's election, GCHR mandated Bourdon's office to file without delay a new complaint with the Paris Public Prosecutor's Office.
In a separate universal jurisdiction case also filed in France, Al-Raisi and six other Emirati officials have been accused of the unlawful detention and torture of two British citizens. Matthew Hedges, a British academic who was arrested in May 2018 on suspicion of espionage, was held in solitary confinement, tortured, and coerced into making a false confession, before being released under a pardon in November 2018. Similarly, Ali Issa Ahmed Ahmed, whom UAE authorities detained in January 2019 for wearing a t-shirt with the Qatari flag, described being beaten by plain-clothes police officers and stabbed whilst in detention. He was released almost three weeks later after agreeing to pay a fine for "wasting police time". Bourdon, Hedges and Ahmed Issa were all present at the press conference in November in Paris.
Three members of the European Parliament's subcommittee on human rights had warned that Al-Raisi's election as president of INTERPOL "would undermine the mission and reputation of INTERPOL and severely affect the ability of the organisation to carry out its mission effectively." US Senator Dick Durbin tweeted: "UAE's case to have its candidate head INTERPOL would be strengthened if it released jailed human rights advocate Ahmed Mansoor."
In September 2021, the European Parliament adopted a resolution on the case of Ahmed Mansoor, in which it called "on the members of INTERPOL's General Assembly, and in particular the EU Member States, to duly examine the allegations of human rights abuses concerning l Major Genera Nasser Ahmed Al-Raisi ahead of the election" and "notes the concerns expressed by civil society regarding his candidacy and the potential impact on the reputation of the institution." The wide-ranging resolution called for the release of Mansoor and other human rights defenders. It also calls for restrictions on surveillance tools to MENA governments and recommends that EU members and companies not participate in or attend the Dubai Expo.