Mexico: wave of killings of journalists, environmental and Indigenous rights defenders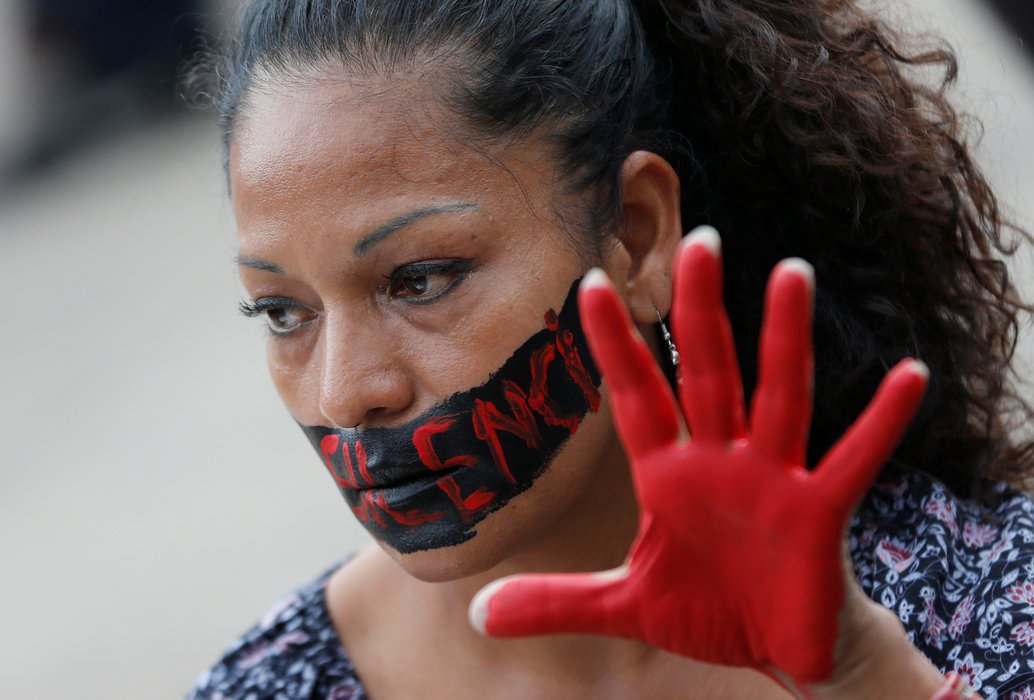 Association
Indigenous and environmental defenders under attack
The @PBI_Mexico accompanied @EspacioOsc has drawn attention to the recent murders of Indigenous Yaqui water protectors Tomás Rojo Valencia and Luis Urbano Domínguez Mendoza who opposed river diversion and gas pipeline projects. More at: https://t.co/YVtoWSiqn8 #PBIaccompanies pic.twitter.com/InzeJSr0ig

— Peace Brigades International - Canada (@PBIcanada) July 1, 2021
On 12th June 2021, Yaqui Indigenous leader and environmental defender Luis Urbano Domínguez was shot and killed as he exited a bank in Ciudad Obregón, Sonora. Only days later, on 17th June 2021, the body of Yaqui Indigenous leader Tomás Rojo Valencia was found in Vícam, Sonora. Both were water defenders engaged in the Yaqui's long-term struggle in defence of the Yaqui river. They had opposed the construction of an aqueduct to extract water from the Yaqui River to supply the two most heavily populated cities in the state of Sonora, but which did not supply water to the Yaqui villages where the river runs.
Rojo Valencia, who had disappeared four weeks before his body was found, had helped coordinate road blockades to protest infrastructure projects on Yaqui territory. He had proposed a toll booth on a highway running through Indigenous territory to collect fees in benefit of Yaqui communities. In July 2021, authorities arrested a suspect in Rojo Valencia's murder. The suspect was allegedly a member of a criminal gang who wanted money raised by the Indigenous community.
In a separate development, on 2nd July 2021 David Díaz Valdez, environmental defender and founder of political party Morena, was shot and killed in Manzanillo, Colima. Attackers on a motorcycle shot him as he entered his vehicle. The activist had previously expressed concerns about his safety, saying that if he died, local authorities would be responsible. He had recently faced criminalisation over his activism against the construction of a thermal power station in the region.
On 5th July 2021, Indigenous rights defender Simón Pedro Pérez López was shot and killed in Simojovel, Chiapas. He was a Tzotzil Maya leader and former president of Las Abejas de Acteal (The Bees of Acteal), a social justice organisation born out of the massacre of Indigenous peoples attending a catholic religious service in Acteal in 1998. According to the International Federation for Human Rights (FIDH), the members of Las Abejas have received constant threats, have suffered siege, intimidation and displacement from their places of origin for their non-violent struggle and pacifist work for justice. Criminal groups in the region are allegedly connected with local powerholders, allowing them to act with impunity. A suspect in the killing was arrested on 14th July 2021.
In a related development, FIDH denounced that Marcelo Pérez Pérez, a priest in the Simojovel parish who supports local communities' defence of land and environmental rights, has faced threats and harassment. Since March 2021, the religious leader has received threats, has been targeted by an online smear campaign and has sometimes been followed by groups attempting to intimidate him. On 21st July 2021, the mayor-elect of Pantelhó stigmatised Pérez Pérez, saying in an interview that the priest was linked to an armed group in the region.
Expression
Three journalists killed in June and July
#México Hace unos minutos en la comunidad de Morro de Mazatán #Oaxaca asesinan a tiros al periodista Gustavo Sánchez Cabrera editor de la Policiaca del ITSMO, ya había sobrevivido a un atentado en julio de 2020. Hoy lo silenciaron. @FGR_Oax @AEI_Oaxaca No han atendido el crimen. pic.twitter.com/1IHgRtiqsU

— Periodistas Desplazados y Agredidos A.C. (@AlertaAMPDA) June 17, 2021
On 17th June 2021, reporter Gustavo Sánchez Cabrera was shot and killed in Tehuantepec, Oaxaca. As reported by the Committee to Protect Journalists, the journalist was driving a motorcycle with his teenage son when assailants in a car drove into them. Sánchez and his son fell from the motorcycle, and the attackers then exited their car and shot the reporter. Sánchez's son sustained mild injuries. Sánchez, a reporter for the Panorama Pacífico Facebook-based news outlet in the Oaxacan coastal city of Huatulco, was enrolled in a federal protection programme after surviving an attempt on his life in 2020.
On 22nd June 2021, a journalist was found murdered on the side of a highway in Ciudad Acuña, Coahuila. Saul Tijerina Renteria, who worked with Noticias en la Web and Police Acuna, was found with a note which allegedly included threats to other reporters who work to expose crime in the region. Coahuila authorities announced the arrest of two suspects, alleged members of a criminal gang, later that day.
On 22nd July 2021, the editor of news website InfoGuaymas was shot and killed by an unknown assailant outside a convenience store in Guaymas. Authorities are investigating whether Ricardo Domínguez López's killing is related to his work as a journalist, but in March 2021 López told reporters that he had received death threats from criminal gangs over his reporting, and had been subject to a smear campaign by local police who used a Facebook page to falsely accuse him of having ties to organised crime. Jan-Albert Hootsen, CPJ's Mexico representative, said:
"The brazen and brutal killing of Mexican journalist Ricardo López, in broad daylight on his birthday, cements Sonora's woeful status as one of the most violent states for reporters in a country where impunity in crimes against the press reigns supreme."
Article 19, CPJ, Reporters Without Borders and coalition Espacio OSC have called for more effective protection for journalists. Article 19 highlighted that 21 journalists have been killed since Andrés Manuel López Obrador took office in December 2018.
Attacks on journalists
⚠️ #ALERTA

ARTICLE 19 rechaza los actos violentos realizados por elementos de la @SP_Veracruz ,el pasado 3 de julio, contra periodistas que cubrían el desalojo de una protesta en Moloacán, #Veracruz.

Más información:
⬇️https://t.co/1HImxR3pWs pic.twitter.com/Fs4euqsQ3k

— ARTICLE 19 MX-CA (@article19mex) July 5, 2021
On 3rd July 2021, several journalists were attacked, threatened and injured by security officers while covering the disruption of a demonstration in Veracruz. At least six reporters were attacked, including José Alberto Mendoza, who was beaten by officers for defending his colleague Rodrigo Pérez Hernández from being attacked; Areliz Sosa of Diario del Istmo who said officers pushed and threw stones at her; and Mariaide Ramos of Liberal of the South, who said officers took her mobile phone to prevent her from recording the scene. Some of the reporters, including Mendoza, were severely injured during the incident.
On 5th July 2021, a reporter with Descontento Ciudadano was attacked and injured by officers in Cancún, Quintana Roo, while covering a protest. Jorge Ugalde was doing a live broadcast at a protest organised by waste collection workers when police allegedly began attacking protesters with stones and tear gas. Ugalde, who has been targeted by police before, said the police knew he was with the media but continued to attack him. He later received phone calls that threatened him and his wife if he "continued to mess with the police". Ugalde is enrolled in the federal programme to protect journalists.
An increase in attacks and harassment toward women journalists in the state of Puebla prompted several free expression groups to call on authorities to address the widespread problems. Several journalists were attacked or threatened by police or state actors at public events in July 2021, including María de l Carmen Tajonar Méndez, director of the Tierra Baldia environmental news site; Nancy Yomara Pacheco Jiménez, reporter for Municipalities Puebla; Patricia Méndez Zacapa, reporter for La Jornada de Oriente; and Cintya Coleote García, a reporter for Imagen Puebla. For example, on 27th July 2021, Méndez Zacapa was reporting at a COVID-19 vaccinations site when an official saw she was recording the event and "lunged at the journalist and pulled her by the arm to make her desist," according to Article 19.
Peaceful Assembly
La Red por los Derechos de la Infancia en México manifestó su respaldo al "legítimo derecho a la protesta" que tienen los niños, niñas y adolescentes, pacientes con cáncer y otras enfermedades https://t.co/HRqG6NBxkN

— La Jornada (@lajornadaonline) July 2, 2021
In July 2021, families of children with cancer, hospital staff, people living with HIV/AIDS, cancer survivors and others protested medicine shortages in Mexico. The groups say the federal government has failed to supply public hospitals with enough paediatric oncology medication and other medicines including anti-retroviral drugs. On 14th July 2021, health workers at an Oaxaca city hospital demonstrated against shortages of medications and supplies and overcrowding at the facility. On 25th July 2021, thousands of people marched in Mexico City in a demonstration around the slogan, "Quimios sí" ("Chemo yes"). At the end of June 2021, Health Subsecretary Hugo López-Gatell had claimed without evidence that the groups criticising the government for cancer medicine shortages were linked to international right-wing groups.
On 26th June 2021, about a hundred residents of Reynosa, Tamaulipas, protested against a wave of violence which left over a dozen people dead in local municipalities. "We want peace" and "Reynosa deserves to live quietly," the demonstrators said, calling on authorities to act. A day after the march, authorities announced the arrest of eight suspects allegedly involved in the violence. However, one of the protest's organisers said he would not coordinate protest activities in the future following threatening calls and an assault.
On 6th July 2021, police disrupted a protest organised by privately employed waste collectors in Cancún, Quintana Roo. The demonstrators protested the cancellation of the municipality's contract with company Intelligencia México, demanding that the local government settle an alleged debt with the company which resulted in a delay in salary payments. Police used tear gas to repress the demonstration. Local authorities claimed anti-riot officers intervened following an attempt to negotiate with protesters, who used waste collection trucks to block a central avenue for eight hours. They also said protesters had begun using sticks and stones against the police and were armed with Molotov cocktails. Eight demonstrators were detained.
On 11th July 2021, over 300 people marched in Nogales, Sonora, after authorities arrested a suspect in the killing of 15-year-old Leicy Celina. Wearing black and purple, the colour of Mexico's feminist movement, demonstrators called for justice and held signs with slogans including "Ni una menos" ("Not one less") and "We are the voice for those who aren't here anymore." The mother of the victim walked in front of the crowd, carrying a photo of her daughter with the message: "Justice for Leicy." Similarly, in July 2021 marches to demand justice for victims of gender-based violence also took place in Amecameca, state of México, and in Ciudad Juárez, Chihuahua.
On 2nd August 2021, energy workers near Mexico City protested government-imposed price controls on gas by blocking the entrances to gas tank sites. News outlets reported that some protesters may have vandalised small gas trucks to enforce the strike. The Mexican Association of Gas Distributors, who represents the owners of tank farms, said it "distances itself from the actions by groups of independents who work on commission, who do not hold distribution permits and who are blocking plants, preventing us from going out and working to supply homes and businesses that need gas." Another protest was organised on 11th August 2021, when the police prevented the workers from reaching the Zócalo square in the centre of Mexico City.