Lieutenant Fouad Youssouf Ali sentenced to 10 years in prison for speaking out on corruption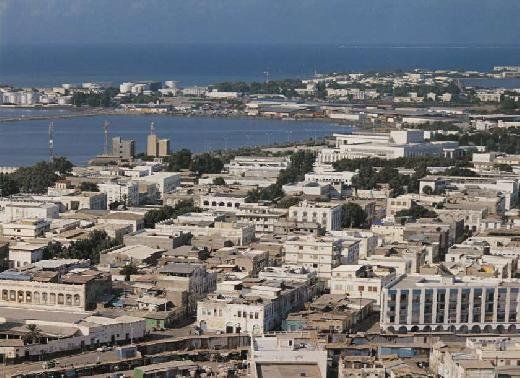 General information
Concluding a mission to Djibouti, on 21st December 2021, the International Monetary Fund (IMF) stated that "Djibouti's large-scale infrastructure investments have driven strong economic growth in recent years, but the benefits have not been widely shared. […] [F]ew domestic jobs and little tax revenues have been generated, and unemployment remains high. As a result, progress on social outcomes has been slow." The IMF added that "[t]he economic outlook is clouded by the conflict in Ethiopia."
According to information received from Djiboutian sources, on 22nd December 2021, Mr. Farah Loubak, a young Afar inmate at the Gabode Central Prison (Djibouti City), died in detention. The Djiboutian Human Rights League (LDDH) demanded a thorough investigation into his death. In a letter to the Ministry of Justice dated 9th January 2022, the LDDH referred to patterns of deaths occurring in detention.
Iieutant Fouad Youssouf Ali is condoned 10 years 20000000 franc Djibouti behind the prison , it was unfair condemnation against this young officer and polite. It was atbDjibouti,Free found youssouf Ali without my condition. @USEmbassyAddis,@lemondefr @UN, @amnestyusa. Try to help

— Ahmed Omar (@BaudelaireOmar) November 9, 2021
Expression
On 8th November 2021, the Criminal Court of Djibouti sentenced former Djiboutian Air Force Lieutenant Fouad Youssouf Ali to 10 years in prison and additionally fined him 300,000 FD (1,686 USD). The Court found Fouad guilty on charges of "provocation to arm himself against the authority of the State" "attempted theft of a military aircraft" and "provocation of the military to disobedience." As previously reported by the Monitor, Ali was arrested and charged with treason after releasing a video alleging corruption by a high-ranking military official and clan-based discrimination on 12th June 2020.