Lawyer assaulted following corruption report, protest disrupted and journalists attacked in PNG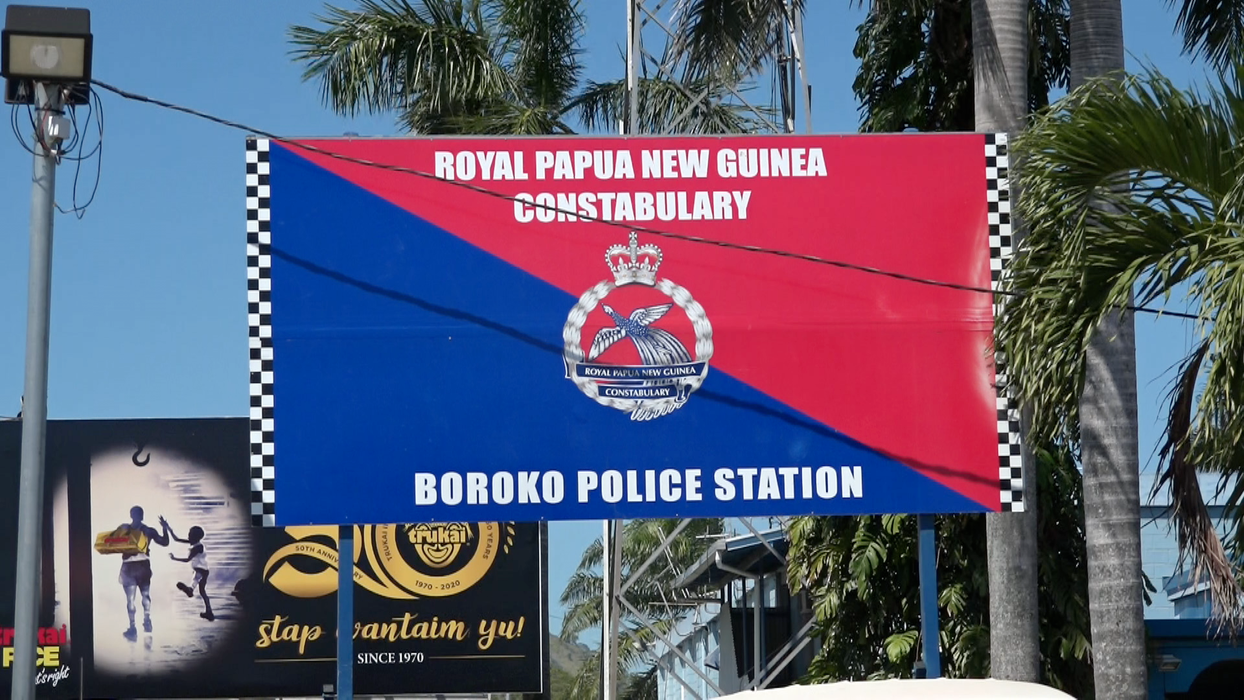 On 18th April 2021, police officers attached to the Fox Unit in Port Moresby allegedly forcefully entered the residence of lawyer Laken Lepatu Aigilo and assaulted him. They also reportedly later kidnapped and threatened to kill him before detaining him at the Boroko Police Station. His laptop was also taken by the police.
According to Aigilo this was done without any prior formal complaint lodged against him, and without an arrest or search warrant. He was released the next day after instructions were issued by PNG Police Minister David Manning.
The assault and detention occurred a day after Aigilo formally lodged a complaint with the PNG Ombudsman Commission against Enga Governor Sir Peter Ipatas over allegations relating to financial mismanagement of the Porgera mine landowners' royalty payments totalling up to K1.6 billion (USD 445,705) over a 30-year period.
In a post on social media Aigilo said he believed the police involvement in his alleged assault and arrest was politically motivated. On 19th May 2021, it was reported that police had rounded up the suspects involved in the assault.
Since then, one of the perpetrators, Israel Bill was reportedly charged with five serious administrative charges and one criminal charge of 'deprivation of liberty'. No charges however were brought for the assault and threats against Aigilo. Israel Bill was later released on bail.
In September 2020, the PNG Police Minister acknowledged that the police force had a "rampant culture of police ill-discipline and brutality." He said the current government was working on sweeping reforms to the police force, "from the top down".
The Enga Governor Sir Peter Ipatas has previously targeted Aigilo for defamation following his online criticism of the governor in 2020.
Peaceful Assembly
Protest on sexual harassment disrupted and journalists attacked
Women students at the University of Papua New Guinea protested against the sexual assault & harassment they experience on campus. Male students attacked the media who attended to cover the protest. #EndRapeOnCampus https://t.co/cKL3NZ5EyW

— Sharna Bremner (@sharnatweets) June 8, 2021
On 9th June 2021, a protest against sexual harassment in Papua New Guinea's capital, Port Moresby was disrupted and journalists were attacked.
Hundreds had gathered at the University of Papua New Guinea to protest the sexual harassment and abuse of women on campus, carrying banners reading "It Ends Here".
UPNG Student Representative Council (SRC) women's vice-president Nancy Poglau, leading her fellow students during the protest, cried out to the student body and the administration that the issue had been faced by female students for many years. She said: "We want to address this issue. We want our voices to be heard. We came to UPNG because of our knowledge and why are you harassing us?"
In response, angry male counter-protesters disrupted the march outside the university's library. After the female students had marched from the Games Village into the university's Forum square, the men attacked several journalists, although there were no reports of serious injuries. The men reportedly objected to the march and believed the media was interfering in a matter that should be resolved behind closed doors.
The Media Council of Papua New Guinea (MCPNG) condemned the attack and said that the actions of these students was an act against Article 11 of the International Human Rights Act, which talks about Freedom of Assembly and Association, and Sections 46, 47 and 55 of the country's Constitution, which guarantees freedom of expression, freedom of assembly and association and equality of citizens.
According to Human Rights Watch, despite Papua New Guinea ratifying the Convention on the Elimination of All Forms of Discrimination against Women in 1995, Papua New Guinea still remains one of the most dangerous places in the world to be a woman or girl, highlighting the government's failure to implement effective policies to prevent and respond to gender-based violence and discrimination. Few perpetrators of violence against women and girls are brought to justice. 
PNG Commissioner Manning directs release of Lawyer Laken Lepatu Aigilo https://t.co/8CLxmQCTvu pic.twitter.com/XTwXd3Yflo

— PNG Today (@PNGNEWSTODAY) April 20, 2021
Papua New Guinea's civic space continues to remain 'obstructed' in ratings issued by the CIVICUS Monitor in December 2020. Ongoing concerns include the continued harassment and threats against human rights defenders and intimidation and threats against journalists, as well as attempts to silence critical media outlets.
More recently, a lawyer was assaulted by police officers in Port Moresby following a report he made on corruption, while a protest against sexual harassment by female students in the University of Papua New Guinea was disrupted and journalists attacked.
Association
Lawyer assaulted and detained following report on alleged corruption of governor