Laos: Human rights defender shot at while activists in exile face arrest and attacks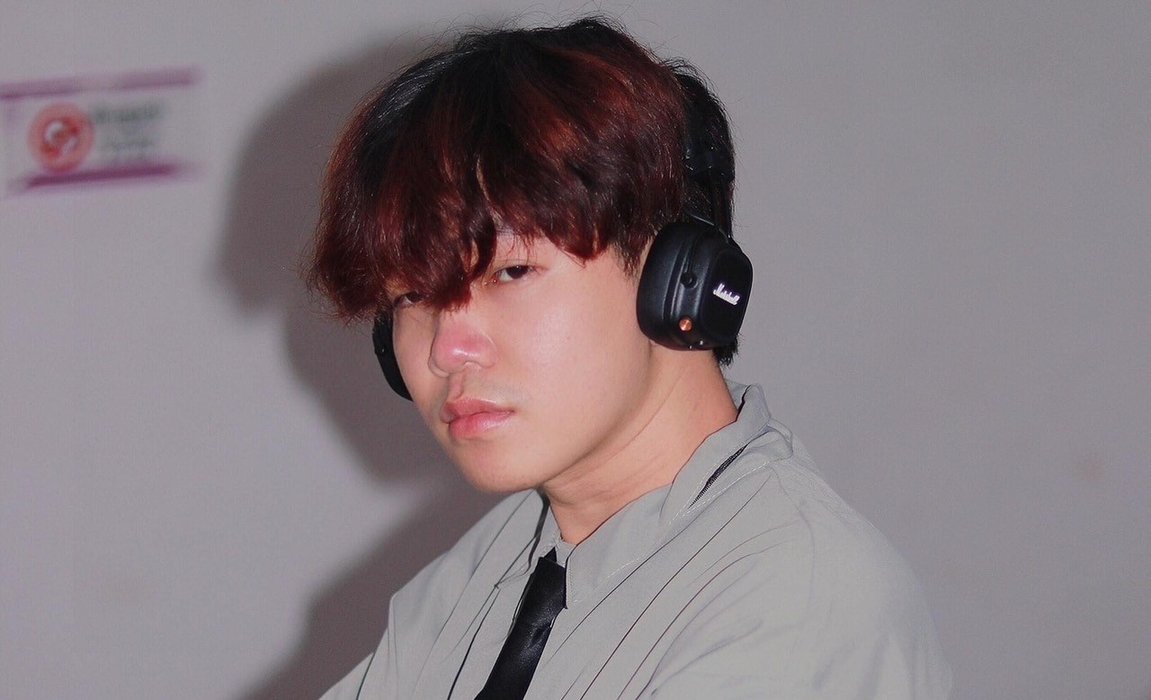 Civic space in Laos continues to be rated as 'closed' by the CIVICUS Monitor. The rights to freedom of expression, association and peaceful assembly remain severely restricted, while the state exercises strict control over media and there is extensive surveillance of society.
On 12th June 2023, Laos and the European Union held the 12th meeting of their Human Rights Dialogue in Vientiane, capital of the Lao PDR. The dialogue addressed a wide range of issues, including the death penalty, access to justice, ratification of international human rights treaties, reporting obligations under those treaties, and cooperation in multilateral fora. Other issues covered during the dialogue included civil and political rights, freedom of expression, information and assembly.
Prior to the dialogue, The International Federation for Human Rights (FIDH) and its member organisation Lao Movement for Human Rights (LMHR) presented a review of significant political and human rights events since the previous dialogue and made recommendations.
Since May 2023, human rights defenders have faced increasing risks. A young human rights defender was shot, while an activist in exile was killed in Thailand. Another activist in exile was detained when he returned to visit family. A human rights defender from China was detained as he was about to board a train to Thailand. The state exerts complete control of the media.
Association
Attempted murder of young human rights defender
The CCTV from inside the #Vientiane coffee café where anti-corruption activist Anousa "Jack" Luangsuphom was shot down in cold blood on April 29 by an assassin. Where are the #Laos authorities, where is the investigation of this brazen killing? #JusticeforJack #LPDR #Lao @hrw pic.twitter.com/FRN2B0x2wB

— Phil Robertson (@Reaproy) May 3, 2023
Human rights defender Anousa "Jack" Luangsouphom was shot by an unidentified person at a coffee shop in the Chanthabuly district of the Laos capital Vientiane on 29th April 2023.
From the coffee shop's CCTV footage, a masked individual can be seen entering the bar, approaching Jack, shooting him twice at close range in the face and chest, and immediately running away. Anousa was subsequently transported to Vientiane's Friendship Hospital.
He survived the shooting and, according to the Manushya Foundation, they supported Jack's transfer to a foreign hospital on 9th May 2023 in order for him to receive urgent, specialised medical care at the request of the family. On 10th May 2023, he underwent a successful surgical procedure in order to remove a bullet from his chest and repair his jaw, cheek and tongue which were also badly damaged by a bullet that went from one side of his cheek to the other.
#JusticeForJack 🔈Jack is currently receiving much-needed medical care outside of Laos! Read the true story of his safe medical evacuation on our website 👉https://t.co/8s493NKmS6 & Twitter ⤵️ #ຂັບເຄື່ອນດ້ວຍຄີບອດ #ແຈັກຕ້ອງບໍ່ຕາຍຟຣີ #MilkTeaAlliance #WhatsHappeningInLaos pic.twitter.com/hI8v3qmAbB

— Manushya Foundation (@ManushyaFdn) May 12, 2023
Jack has been a vocal critic of the Lao government. He ran two Facebook pages, "Driven by the Keyboard" and "Sor Tor Lor – the Republic". Both pages feature posts on a wide range of social, environmental, economic and political issues in Laos, such as haze pollution, the human rights of school children and Lesbian, Gay, Bisexual, Transgender and Intersex (LGBTI) rights.
Targeting of activists in exile
Political activists from Laos are facing growing threats to their safety, particularly those in exile.
Thai authorities should immediately and impartially investigate the killing of an exiled Lao political activist, Bounsuan Kitiyano, Human Rights Watch said on Wednesday (24 May).https://t.co/axvjuzgzjT pic.twitter.com/InT5UxqR2f

— Prachatai English (@prachatai_en) May 25, 2023
The body of exiled Lao political activist Bounsuan Kitiyano was found with three gunshot wounds in a forest in Ubon Ratchathani, Thailand, on 17th May 2023. The initial police investigation indicated that he was shot while riding alone on his motorcycle through the forest.
Bounsuan, 56, was a member of Free Lao, a Thailand-based pro-democracy group formed by Lao residents, migrant workers and activists who oppose the one-party government. Members of the group have become a target of the Lao People's Revolutionary Party, which has held power since 1975 following a civil war that led to the country's monarchy being abolished.
He was also recognised as a refugee by the United Nations Office of the High Commissioner for Refugees (UNHCR) and was involved in several protests in front of the Lao Embassy in Bangkok calling for respect for human rights and fundamental freedoms.
#Laos: Activist Savang Phaleuth released from detention, returns to live with his family in #Thailand https://t.co/inO9Zg8teW

— AG (@ag_fidh) July 26, 2023
In June 2023, Laos released another Thailand-based human rights activist whom authorities arrested when he returned to Laos to visit family. Savang Phaleuth had been working in Thailand for years and was a member of the Free Lao group. On 20th April 2023, he attempted to travel to his hometown in Laos' Savannakhet province but was arrested for his political campaign work.
As previously documented, Od Sayavong, a Laos refugee who was residing in Thailand and was a prominent critic of the Lao government has been missing since August 2019. He is believed to have been forcibly disappeared after he took part in a protest on 16th June 2019, calling for democracy and human rights in Laos and for an international inquiry regarding the disappearance of human rights activist Sombath Somphone who was forcibly disappeared seven years ago. He is a member of the Free Lao group. The UN Working Group on Enforced or Involuntary Disappearances and three UN special rapporteurs issued a joint statement expressing concerns regarding Sayavong's case.
On 26th May 2023, ten human rights groups including CIVICUS issued a statement about "an ongoing pattern of transnational repression against activists and human rights defenders fleeing persecution from Laos to Thailand in order to silence the exercise of human rights, including the rights to freedom of peaceful assembly and freedom of expression involving peaceful dissent."
The groups highlighted that in December 2020, eight independent experts of the UN Human Rights Council submitted a letter to the Lao and Thai governments raising concerns regarding a "pattern of disappearances" with "countries in the region coordinating, assisting, or acquiescing to extraterritorially abduct political activists leading to disappearances."
Chinese lawyer Lu Siwei detained in Laos
Breaking: Laos deports lawyer Lu Siwei to China despite global outcry, violating treaties. UN and democratic nations must hold Laos accountable. HRIC remains dedicated to collaborating with global organizations to rally support for Lu Siwei and advocate for his release. pic.twitter.com/zc6EaXwPlr

— 中国人权-Human Rights in China (@hrichina) September 14, 2023
On the morning of 28th July 2023, Chinese human rights defender and lawyer Lu Siwei was detained by the authorities in Laos at the Thanaleng railway station near the Lao-Thai border as he was about to board a train to Thailand where he was scheduled to take a flight to the United States to reunite with his family. He has been at serious risk of forced repatriation to China where he faces the high likelihood of torture and other ill-treatment.
According to Front Line Defenders before his arbitrary disbarment in 2021, Lu Siwei was a human rights lawyer based in Chengdu, in the Sichuan province. His work focused on human rights issues such as freedom of expression, enforced disappearances, arbitrary detention, torture, forced eviction, and demolition of personal properties. In recent years, he defended other human rights lawyers who were prosecuted and imprisoned on "national security" charges, advocated for an independent investigation into the torture of human rights lawyers during the 2015 "709" crackdown, and provided legal representation to activists who faced prosecution for commemorating the lethal 1989 crackdown on pro-democracy protesters in Beijing. He has been closely monitored by the Chinese authorities and subject to an exit ban since May 2021.
On 2nd August, dozens of human rights groups including CIVICUS urged the Lao government to halt all processes of repatriation for Lu Siwei and release him immediately according to its international human rights obligations and to arrange for him to meet with the relevant UN authorities and a lawyer of his own choosing.
On 11th August 2023, seven UN experts issued a public call for Laos to immediately release Lu Siwei and allow him to reunite with his family in the United States. The experts stress that Lu is at risk of 'irreparable harm' should he be deported back to China, including torture, arbitrary detention and enforced disappearance. According to the experts, this would contravene Laos' obligations related to non-refoulement, under Article 3 of the UN Convention Against Torture (CAT).
On 14th September 2023, it was reported that Lu Siwei had been deported to China.
Expression
State exerts complete control of media
In May 2022, Reporters Without Borders (RSF) issued the 2023 edition of its World Press Freedom Index, which assesses the status of press freedom in 180 countries. Laos was ranked close to the bottom at 160th place.
RSF stated that the state exerts complete control over the media and is an information "black hole" from which little reliable information emerges. The Lao Popular Revolutionary Party (LPRP) keeps the press under close surveillance and makes the creation of independent media impossible. This political environment also encourages self-censorship.