Japan introduces tougher penalties for defamation, court ruling a setback for LGBTQI+ rights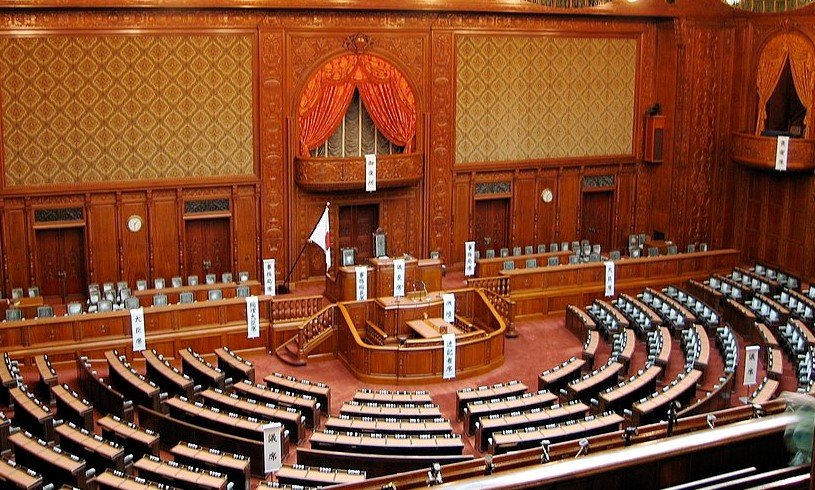 The state of civic space in Japan is rated 'narrowed' by the CIVICUS Monitor. Restrictions on press freedom and censorship as well as discrimination against the LGBTQI+ community have been documented.
In recent months, concerns have been raised around amendments to the penal code imposing tougher penalties for criminal defamation and the ruling by a court in Osaka that the ban on same-sex marriages does not violate the constitution. Further, there have been protests against the 2030 Winter Olympics and a state funeral for the former Prime Minister.
Expression
Tougher penalties for criminal defamation
Japan's parliament approved tougher penalties for criminal defamation in June 2022 in a move prompted by a bullied wrestler's suicide and that is raising free speech concerns. The law came into effect on 7th July 2022
in January Hana Kimura took her own life at 22. She faced bullying and insults on social media in 2020 after appearing on "Terrace House," a hugely popular reality show. Before her suicide, she tweeted that she received about a hundred hateful messages every day and she was hurt by them. Her death triggered a wave of discussion about anonymous bullying and hateful messages.
Under the amendment to the country's penal code offenders convicted of online insults can be jailed for up to one year or fined 300,000 yen (about $2,200). It's a significant increase from the former punishments of detention for fewer than 30 days and a fine of up to 10,000 yen ($75).
The bill proved controversial in the country, with opponents arguing it could impede free speech and criticism of those in power. However, supporters said the tougher legislation was needed to crack down on cyberbullying and online harassment.
It was only passed after a provision was added, ordering the law be re-examined three years after it goes into effect to gauge its impact on freedom of expression.
These moves are inconsistent with the consensus in recent years that has grown in support of the decriminalisation of defamation. In General Comment 34, the UN Human Rights Committee urged states to decriminalise defamation and called on those retaining criminal defamation provisions to ensure that they do not carry the threat of imprisonment. Human rights courts, international and regional human rights bodies and human rights mandate-holders have similarly called for the repeal and reform of criminal defamation provisions.
Association
Court ruling a setback for LGBTQI+ rights
Japan: Osaka court rules ban on same-sex marriage constitutional https://t.co/0u2Abplt0Y

— BBC Asia (@BBCNewsAsia) June 20, 2022
In June 2022, a district court in Osaka ruled that Japan's ban on same-sex marriages does not violate the constitution. The ruling dealt a blow to gay couples and LGBTQI+ rights activists after another district court in Sapporo ruled in 2021 that the failure to recognise same-sex marriage was "unconstitutional".
The Osaka case was filed by three same-sex couples, two of them male and one female. The case is only the second of its kind to be heard in the country, where conservative attitudes towards homosexuality remain.
Japan's constitution defines marriage as being based on "the mutual consent of both sexes". Under the current rules in Japan, same-sex couples are not allowed to legally marry, they cannot inherit their partner's assets – such as the house they may have shared – and also have no parental rights over their partner's children.
Amnesty International's East Asia Researcher Boram Jang said: "The court's endorsement of the Japanese government's discriminatory ban on same-sex marriage is a deeply damaging setback to equal rights in the country. This ruling highlights the prejudice faced by LGBTI people in Japan, and the government's failure to address it."
Peaceful Assembly
Protesters march against 2030 Winter Olympics
Solidarity protest in Tokyo against Sapporo's bid for the 2030 Winter Olympics. Anti-Olympics activists in Tokyo have long organized under the slogan #NOlympicsAnywhere. Follow @hangorinnokai for updates on anti-Olympics protests in Japan.📸by @mkimpo_kid @hangorinnokai pic.twitter.com/Y0hWKBi8ea

— Jules Boykoff (@JulesBoykoff) June 12, 2022
In June 2020, a small group of protesters gathered in central Tokyo and in the northern city of Sapporo to oppose Japan's plans to hold the 2030 Winter Olympics. About 50 people gathered in each locale holding "No Olympics" banners and trying to make their case to the passing public.
Sapporo is considered among the favourites to land the 2030 Games along with Salt Lake City and Vancouver. All three cities have held previous Winter Olympics. Sapporo's city legislature rejected a proposal to hold a city-wide referendum on the issue. Cities that have held public votes have usually turned down the proposal.
Thousands protest in Tokyo to oppose state funeral for former Prime Minister
Protest against Shinzo Abe's state funeral in September. Media polls show majority of Japanese are opposed. Meanwhile former and incumbent world leaders are expected to attend. pic.twitter.com/QHs54bdH2l

— michiyo ishida (@MichiyoCNA) August 16, 2022
An estimated 4,000 people protested around the Diet building in Tokyo on 31st August 2022 demanding the government scrap its plan to hold a state funeral for slain former Prime Minister Shinzo Abe. Demonstrators raised placards that read, "No State Funeral" or "Give up the State Funeral!" in front of the main gate of Japan's parliament.
Abe was fatally shot in Nara in July 2022. The suspected gunman in the attack is believed to have held a grudge against the Unification Church and targeted Abe over his ties to the group. The organisations involved in the protest reflect their resentment toward Abe's policies on national security when he was prime minister.