Human Rights Organisations Mourn the Loss of Human Rights Champions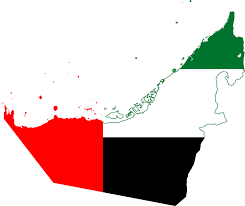 Expression
Alaa Al-Siddiq died in car accident in UK
The UAE has recently lost a human rights champion. On 19th June 2021, Emirati human rights defender Alaa Al-Siddiq, Executive Director of the human rights organisation ALQST and a Senior Researcher at Wejha Centre for Studies, died in a tragic car accident in the United Kingdom. Neither ALQST nor the police suspect any foul play. On 20th June 2021, ALQST released a statement to mourn and pay tribute to "a friend, a colleague, and a sister to all of those around her" who "always did what she could to help others". Al-Siddiq, who left the United Arab Emirates (UAE) to continue her human rights work after her father was arbitrarily imprisoned, worked as a volunteer for ALQST before becoming Director of Diwan London and, finally, Executive Director of ALQST. This was evident in a published report written and researched by Wejha Centre for Studies and the Gulf Centre for Human Rights (GCHR) in March 2021, for a project funded by the European Union to address torture and accountability in the Gulf region. The report is entitled, "Torture in the United Arab Emirates: The Torture Charade". GCHR has also mourned and paid tribute to Al-Siddiq, stating, "We would like to pay tribute to her unique courage, her kind heart, her wonderful personality, and her tireless work to defend human rights in the UAE, Saudi Arabia and other Gulf countries. We will remember the anniversary of her loss as the Day of the Gulf Women Human Rights Defenders."
Alaa Al-Siddiq will be remembered for her courageous work against Saudi Arabia and UAE as a human rights defender. We salute her courage which will inspire many activists.@aalodah @saribashi @julie4north https://t.co/FZTIz48kCY pic.twitter.com/TebfpGHPzD

— Arab Mirage (@ArabMirage) June 29, 2021
Ahmed Mansoor unlawfully arrested for peaceful human rights activities
On 7th June 2021, French human rights lawyer William Bourdon filed a complaint with the Prosecutor's Office in Paris against Emirati Major General Ahmed Naser Al-Raisi, for the UAE's unlawful arrest and torture of GCHR Board member Ahmed Mansoor. Mansoor, a prominent human rights defender, is serving a ten-year sentence in retaliation for his peaceful human rights activities. In January 2021, Human Rights Watch and GCHR detailed the government's persecution of Mansoor, including indefinite solitary confinement and abhorrent detention conditions since his arrest in March 2017. He is held in a small cell with no mattress, bed, or access to reading materials. Bourdon, who filed the case on behalf of GCHR, used the doctrine of universal jurisdiction to ensure that Al-Raisi faces justices when he visits France later this year as part of his campaign for the presidency of Interpol. In a joint appeal on 5th May 2021, GCHR and Human Rights Watch warned that Al-Raisi's candidacy for the presidency of Interpol may jeopardise the organisation's commitment to human rights. Interpol will name its new president at its General Assembly in Lyon, France, being held from 23rd to 25th November 2021.
4 yrs, 3 m, 16 d from his arrest and following a grossly unfair trial, @Ahmed_Mansoor continues to be subjected to inhumane treatment and is still detained in solitary confinement. He must be released now! @UAEEmbassyUS @HHshkMohd @MBZNews @MohamedBinZyed @SaifBZayed #FreeAhmed pic.twitter.com/ed9U8SyN1N

— alireza azizi (@alirezaazizi) July 5, 2021
Emirati human rights defender found dead
On 26th May 2021, Artur Ligęska, a 40-year-old Polish citizen who has spoken out widely about torture and ill-treatment in Emirati prisons, was found dead in his apartment in Amsterdam, the Netherlands. GCHR and Human Rights Watch paid tribute to Ligęska who, following his release from Al-Sadr prison in May 2019, dedicated himself to seeking justice for the abuse he and his fellow prisoners suffered. Ligęska was particularly courageous in his steadfast support of Ahmed Mansoor. He first phoned GCHR staff in April 2019 to tell them that Mansoor was on hunger strike and following his release provided extensive details to GCHR and Human Rights Watch on the conditions in Al-Sadr prison.
Book recipient declines award over concerns for human rights
On 10th May 2021, 27 organisations called on the recipients of the Sheikh Zayed Book Award to decline the award and withdraw from the Abu Dhabi International Book Fair in light of the litany of human rights abuses perpetrated in the UAE. The organisations criticised the Book Fair for attempting to promote freedom of expression whilst scholars, human rights defenders and other dissenting voices remain wrongfully imprisoned for their non-violent activities in exercising their right to freedom of expression. Having previously declared his willingness to accept the Sheikh Zayed Book Award, the prominent German philosopher and sociologist, Jürgen Habermas, later turned it down, citing concerns about human rights in the UAE.