Harassment, detentions and mass surveillance restrict Uzbek citizens' civil and political rights
The information for this updated has been provided by the International Partnership for Human Rights (IPHR) and the Association for Human Rights in Central Asia (AHRCA).
Expression
In its latest assessment of freedom of expression around the world, Reporters Without Borders ranked Uzbekistan at 169th of 180 countries in its 2017 World Press Freedom Index, dropping the country three places from its 2016 ranking. Media outlets in Uzbekistan continue to operate under close control by the authorities and independent journalists are at risk of severe reprisals for their professional activities. As reported previously, the few local independent journalists who contribute information to foreign media outlets, civil society activists and other critical voices are highly vulnerable to intimidation and harassment by the authorities.
JOURNALISTS, BLOGGERS AND HUMAN RIGHTS ACTIVISTS FACING HARASSMENT
A number of recent cases of concern documented by IPHR and AHRCA include the following:
On 14th April 2017, independent journalist Aleksei Volosevich was detained for 18 hours by police in the town of Gazli in the Bukhara region after he took photos of the city's landscape. He was careful to avoid getting too close to the legally permitted half kilometre around the prison colony in the town, which is a structure of strategic importance. Nonetheless, he was detained by police and taken to the regional police station in Romitansky district of Gazli, where police took his fingerprints, questioned his motives, erased the photos in his camera and confiscated his memory cards. He was informed that he had been detained "for taking photos without permission", although this is not in violation of the law. He was put in a hostel overnight and taken to Bukhara police station the next day for further questioning before finally being released at midday. No charges were ultimately made against the journalist. Volosevich has previously been arrested on several occasions in connection with his professional activities.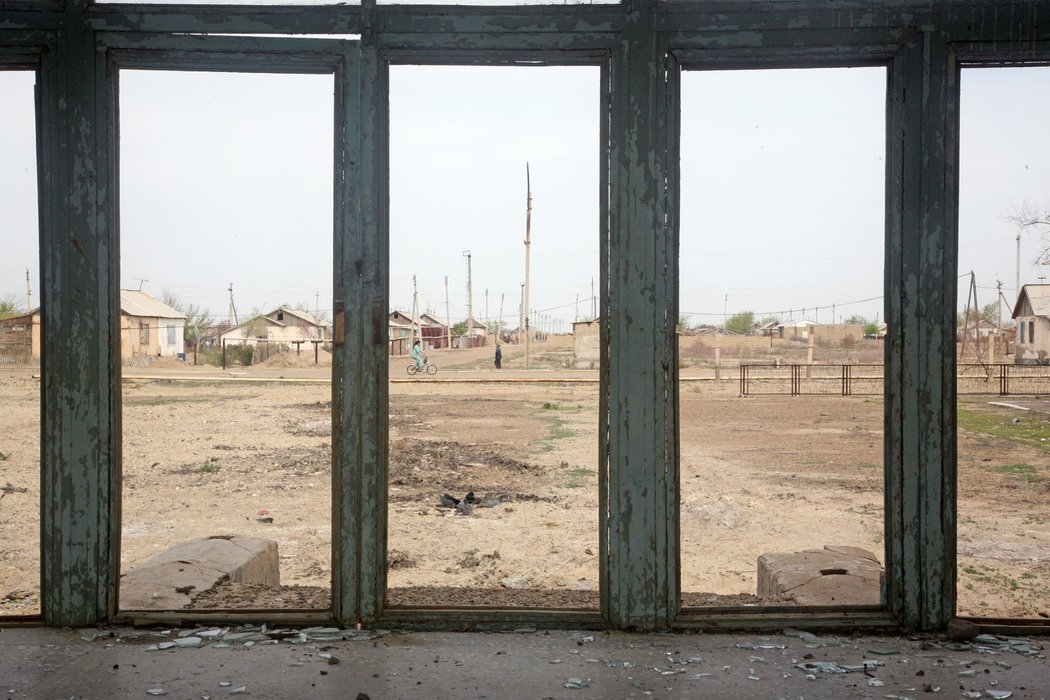 On 23rd April 2017, artist and social media blogger, Alexander Barkovskii, was attacked and beaten by two unknown people while taking photos of a street artist at Yangiabad market in Tashkent. The attackers shouted insults at Barkovskii and accused him of spying and publishing photos on the internet. He did not report this incident to the police.

Farruh Yusupov, an exiled Tajik correspondent for Radio Free Europe/ Radio Liberty (RFE/RL), has been harassed in what is believed to be in retaliation for his participation in an ongoing official investigation into corruption involving late President Karimov's daughter, Gulnara Karimova. A film recently shown on Fergana regional television accused him of treason and drug -trafficking. The film also stated that since he sought asylum in Uzbekistan during the 1992-1997 civil war in Tajikistan, he should not criticise the state that has granted him refuge. This is not the first time that Yusupov has been publicly discredited. Yusupov's family members in Uzbekistan have also been subjected to surveillance and harassment because of his professional activities. In August 2016, his brother Aziz Yusupov was sentenced to eight years' imprisonment on drug-related charges. His family says he was forced to make a false confession and that he is innocent. Uzbekistan frequently brings narcotics-related charges against those who are critical of the regime and their family members.

On 18th April 2017, a number of unknown assailants entered the home of 75 year-old Shukurdjan Madrakhimova and insulted and threatened her. The incident occurred after Shukurdjan's sons, two exiled journalists that work at Radio Ozodlik, the Uzbek service of RFE/RL, were involved in covering a story about the dismissal of a school director and doctor who attempted to cover up the rape of a schoolgirl. The individuals implicated in trespassing on Shukurdjan's property are believed to be the relatives of those involved in the sexual abuse scandal. The citizen's complaint service initiated by President Mirziyayev subsequently responded to an online appeal submitted by the elderly woman about the incident and an investigation has been launched by the Department of Internal Affairs in the Korezmsky region. 

As previously covered on the CIVICUS Monitor, human rights defender Elena Urlayeva, who was forcibly confined to a psychiatric hospital in Tashkent on 1st March 2017, was released on 23rd March 2017. She had been held against her will and without any court order sanctioning forced treatment of her alleged condition. Urlaeva was detained prior to a meeting with international organisations to discuss the issue of forced labour in Uzbekistan.
Surveillance beyond borders
The Uzbek authorities continue to carry out unlawful systematic surveillance of its citizens, not only inside but outside the borders of Uzbekistan. In a March 2017 report, Amnesty International stated that "an environment of suspicion" prevails in Uzbekistan, which affects human rights defenders, journalists and political activists. Even when such people live outside Uzbekistan, their families in the country become targets of harassment and intimidation. Methods used to carry out surveillance include telephone surveillance, hacking private emails and publishing personal data in the public domain. In Uzbekistan, the legal framework allows for state access to telecom data and furthermore, many types of surveillance do not require legal authorisation.
Travel restrictions for dissidents
Uzbek citizens critical of the authorities continue to be restricted in their freedom of movement. In particular, people with links to international human rights organisations, independent journalists, former political prisoners and their relatives, and people who have publicly criticised the authorities often encounter problems obtaining exit visas to travel outside the country. Uzbekistan is one of the few countries of the former Soviet Union that still requires citizens to obtain official permission from the Ministry of Internal Affairs in order to leave the country. The Uzbek authorities' policy has not changed since the death of former President Islam Karimov last year. Some people have reported being denied exit visas for extended periods. For example, human rights defender, writer and former political prisoner Mamadali Makhmudov, who was released from detention in 2014 after serving a 14-year sentence, has not yet been granted an exit visa.
In some cases, former political prisoners also face difficulties in obtaining new passports, which also limits their freedom of movement and prevents them from travelling abroad to undergo medical treatment or rejoin their family members who have fled the country. For example, Muhammad Bekjanov, former editor in chief of the opposition newspaper Erk who was released in February 2017 after 18 years in prison, is currently under state supervision and has not yet been issued a passport.
As previously covered on the CIVICUS Monitor, former MP and political prisoner Samandar Kukanov is on conditional release until 24th May 2017 and is prohibited from leaving the Tashkent region. He is also under curfew from 20:00 to 6:00. 
Peaceful Assembly
As previously featured on the CIVICUS Monitor, protests in Uzbekistan are rare due to fears of reprisals. Only occasional protests on socio-economic issues take place. During a visit by President Shavkat Mirziyayev to Navoi region on 28th March 2017, dozens of women and elderly from the village of Tasmachi in Khatirchinsky region traveled by bus to meet him and protest over the issues of insufficient electricity supply, high food prices and local corruption. However, the villagers claimed that the local authorities and traffic police blocked the roads out of the village to prevent them from meeting the president. The local authorities denied the protesters' claims.