Foreign Agents Law would restrict fundamental freedoms in El Salvador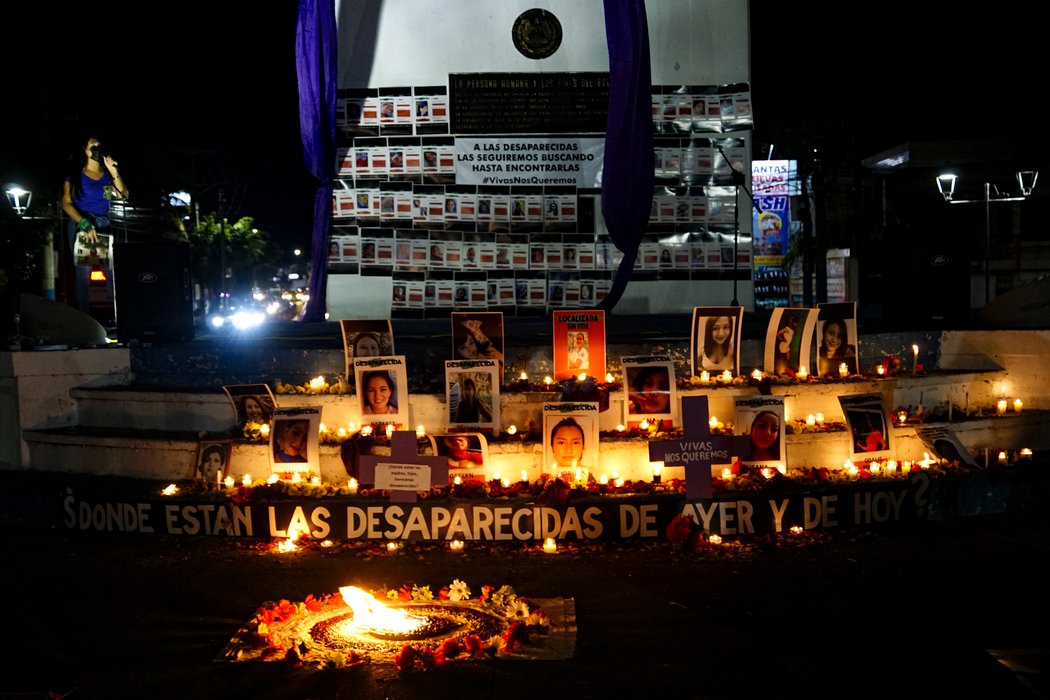 Association
Foreign Agents Bill concerns civil society and international community
With other UN experts, I expressed to El Salvador my concerns with the Foreign Agent bill and call for its review to ensure compliance with human rights obligations. Check the letter here: https://t.co/sIUr2LY1gT @Irenekhan @MaryLawlorhrds

— UN Special Rapporteur Freedom of Association (@cvoule) December 3, 2021
On 9th November 2021, President Nayib Bukele's government presented to the National Assembly a draft Foreign Agents Law that could be used to stifle civil society and independent media. The proposed legislation would limit legitimate activities of organisations and individuals who receive funding or support from abroad. It would require them to register as a 'foreign agent' with the Interior Ministry and would impose a 40% tax on some international funding. Using broad language, the bill prohibits organisations from carrying out activities "for political or other purposes, with the intent of altering the public order or jeopardising national security or the social or political stability of the country."
The proposed law also enables the cancellation of the legal status of organisations failing to comply with its provisions. The original text was modified by lawmakers in the Foreign Affairs Commission, who added provisions that could lead to prison sentences for 'foreign agents' who "alter the public order" – terms often used to refer to participation in and organisation of protests.
Legislators with ruling party Nuevas Ideas justified the bill on the grounds of transparency, but the leader of the governmental caucus explicitly said it aims to curb funding for independent media. The same lawmaker also claimed some organisations use international funding "to finance marches, to finance violence, to finance acts of terrorism."
The proposal generated outcry from civil society and human rights experts, who said the adoption of this legislation would be a major blow to Salvadorans' fundamental freedoms, curtailing the space for civil society. In a statement, several organisations in El Salvador said they are committed to acting with transparency, and that they have complied with the several existing laws promoting social accountability. They called for democratic dialogue on decisions affecting the population and said that this proposal would hinder their work and restrict fundamental rights, including freedom of expression and association.
Following mobilisation over the bill, lawmakers decided to hold off the discussion of the proposal. On 23rd November 2021, the president of the Legislative Assembly Ernesto Castro told news media that the proposed law would not yet be approved because further analysis and mutual agreement between civil society organisations and the international community was needed. However, Castro said this pause was needed to clear up confusion about the bill and reaffirmed that a law on foreign agents would eventually be approved.
Raids on CSOs
Consideramos esta acción un atentado a nuestra institución, un acto cobarde para opacar nuestro accionar. pic.twitter.com/mC7Vl8B3Xl

— Las Mélidas (@Las_Melidas) November 22, 2021
On 22nd November 2021, the General Attorney's Office and the police raided the offices of seven civil society organisations to probe alleged irregularities in the allocation and management of public funds. The operation was reportedly conducted in the framework of a legislative investigation into public funds received by non-governmental groups. The organisations targeted were women's groups Las Mélidas and Asociación de Mujeres Tecleñas, development organisations PROCOMES and FUNDASPAD, environmental foundation Fundación Ambientalista de Santa Ana, human rights group "Una Mano Amiga" and humanitarian organisation PRO-VIDA.
In a statement, Las Mélidas said the police and prosecutors sought access to their physical files and digital systems. Five computers were seized from PRO-VIDA's offices. Three of the organisations raided are members of Movimiento de ONGs para el Desarrollo Solidario (NGO Movement for Development Solidarity – MODES), who condemned the criminalisation and persecution of civil society groups.
Peaceful Assembly
#ElSalvador | Salvadoreños se reúnen en la Plaza Cívica Gerardo Barrios, en el Centro de San Salvador, en protesta a políticas implementadas por el actual gobierno. pic.twitter.com/fRY1HeZYIR

— Radio YSUCA 91.7 FM (@ysuca91siete) October 17, 2021
On 17th October 2021, thousands of people in El Salvador took to the streets in protest against President Nayib Bukele's government. They carried banners and signs decrying Bukele's ouster of Supreme Court judges, the permission of re-election and the adoption of Bitcoin as legal tender. Environmental activists also protested a bill that they say would allow the privatisation of waters in the country. The march was joined by several civil society groups, including feminist movements, labour unions and environmental groups. As previously reported on the CIVICUS Monitor, similar protests took place in September 2021.
After anti-government protests in September and October 2021, Government Minister Juan Carlos Bidegain stigmatised the demonstrators in an interview. Bidegain associated the protests with vandalism and public disorder and referred to these demonstrations to justify the proposed "Law on Foreign Agents." On 20th October 2021, the legislature, dominated by President Nayib Bukele's party, banned mass gatherings for 45 days to prevent the spread of COVID-19 – but exempted sporting and cultural events. While the government denied that the restriction sought to prevent anti-government protests, a ruling party legislator said in a plenary session that the restriction was necessary because of people "gathering, protesting." The restriction was lifted on 17th November 2021.
On 28th November 2021, about 500 women protested in San Salvador against femicides and the disappearances of women in the country. The demonstration was organised to mark the International Day for the Elimination of Violence Against Women. The protesters, who carried banners with various messages against disappearances, walked several kilometres in the Salvadoran capital chanting "¡vivas se las llevaron, vivas las queremos!" ("they were taken alive, we want them back alive"). They called on security systems to take responsibility and listen to the families of the disappeared, and demanded justice for femicide victims and missing women and girls.
Expression
Suspected government espionage on journalists and civil society
También recibí el correo de alerta de Apple. Invito a los demás colegas afectados a que lo hagan público y lo denuncien ante la @apeselsalvador
Ya sospechábamos que había monitoreo a periodistas y otras personas de interés @RELE_CIDH @CIDH @rdefensoras @IM_Defensoras pic.twitter.com/aWFBZYTYBv

— Mariana Belloso (@Beiioso) November 24, 2021
On 23rd November 2021, 23 journalists of various Salvadoran media outlets reported receiving alerts about State-sponsored attackers attempting to gain access to their mobile phones. In an example, independent reporter Mariana Belloso published a screen capture of an email from Apple warning her of such attackers targeting her. Among those affected were journalists from El Faro, GatoEncerrado, Diario El Mundo, El Diario de Hoy and La Prensa Gráfica. The same emails were also sent to a director of press association APES and two leaders of civil society organisation Fundación Democracia Transparencia Justicia (Democracy Transparency Justice Foundation - DTJ). According to Apple, these threat notifications are designed to inform and assist users who may have been targeted by state-sponsored attackers because of who they are or what they do.
Women journalists face restrictions on their work
On 25th November 2021, International Day for the Elimination of Violence Against Women, the Asociación de Periodistas de El Salvador (El Salvador's Journalists Association - APES) published a statement saying there has been an alarming increase in hostility toward journalism and attacks on women journalists in the country. According to APES' data, the reports of press freedom violations experienced by women in journalism increased by 165% in 2021. The organisation compared cases from the beginning of the year up to November 2021 with the same period in 2020. In 2021, the organisation recorded 69 cases affecting women, which represented almost a third of the 209 complaints received by APES in 2021. Obstruction of journalistic work, stigmatisation, obstruction of access to public information, intimidation and digital harassment were among the most frequent restrictions reported. The main perpetrators were police, armed forces and public officials from the Executive and Legislature.