Fear and self-censorship in Cuba following mass anti-government protests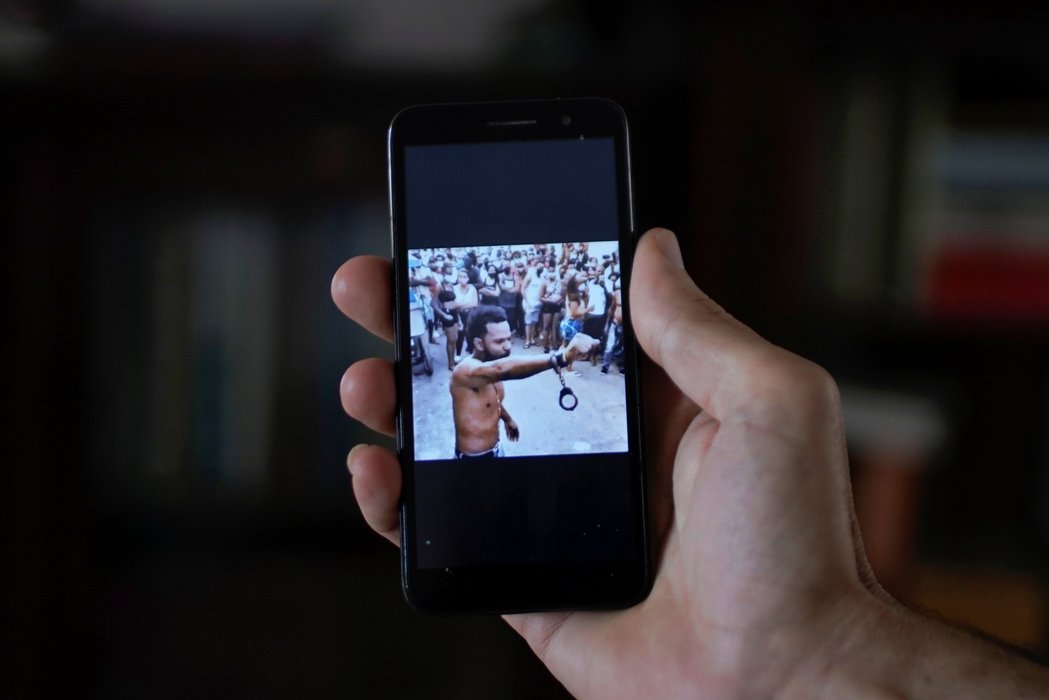 Peaceful Assembly
Últimos datos sobre los detenidos en Cuba el #11J . #comparte y ayúdanos a visibilizar. El listado sobrepasa las 700 personas.#SOSCuba pic.twitter.com/0W32X1PcJR

— Cubalex (@CubalexDDHH) July 28, 2021
After anti-government protests flared up across Cuba on 11th July 2021, rights group Cubalex reported that over 500 people had been detained or were reported missing in the context of the demonstrations. Responding to a communication by civil society, on 15th July 2021 the United Nations Committee on Enforced Disappearances requested urgent action from the Cuban State to search for and locate 187 persons reported missing and protect their lives and integrity.
The UN High Commissioner for Human Rights Michelle Bachelet called for the prompt release of all those detained for exercising their rights to freedom of peaceful assembly, or freedom of opinion and expression. "It is particularly worrying that these include individuals allegedly held incommunicado and people whose whereabouts are unknown," she said.
On 14th July 2021, representatives of the Prosecutor General's Office and the Interior Ministry said on state television that they were investigating individual responsibility for organising the protests and alleged crimes committed by protesters. Government representatives have also denied reports of disappearances and continued to stigmatise demonstrators, calling the peaceful protests "riots".
On 17th July 2021, civil society organisation Prisoners Defenders denounced that Cuban authorities have violated due process guarantees in the trial of demonstrators. According to the organisation, charges and defendants are being brought before the municipal courts by means of the "Atestado Directo" (Direct Attestation), a procedure that amounts to a summary trial in which police control the investigation and hearing process from beginning to end. The expedited process reportedly allows authorities to initiate hearings without the presence of a defence lawyer.
Photographer Anyelo Troya was arrested for participating in the protests and convicted for "public disorder", reportedly in one such trial on 21st July 2021. He was sentenced to a year in prison. Local news outlets reported that at least ten other young people were convicted in the same trial. Actor and poet Alexander Diego Gil and plastic artist Carlos González were also detained and convicted. On 25th July 2021, Troya, Diego Gil, González and an underage student protester were all released to await the result of their appeals under house arrest. PEN International welcomed the news, but demanded that their sentences be vacated.
Association
Libertad para @LMOAlcantara y todos los presos políticos, NO MÁS PRESOS POLÍTICOS. https://t.co/hjCVVHoAUD

— Movimiento San Isidro (@Mov_sanisidro) July 29, 2021
Following the widespread protests on 11th July 2021, Cuba's government detained activists and protesters, using charges such as "public disorder", "spreading an epidemic" and "incitement to commit a crime". Luis Manuel Otero Alcántara of the San Isidro Movement was detained and charged with "resistance", "attempted attack" and "contempt".
On 23rd July 2021, the Inter-American Commission on Human Rights (IACHR) expressed concern over the reports of serious human rights violations in the context of the protests in Cuba. According to information received by the organisation, the days of protest were followed by a police deployment, both in the streets and in homes, which would have lasted for several days. In addition to the detention of protesters, local activists denounced the surveillance and monitoring of homes, as well as the opening of summary judicial processes without adequately guaranteeing the right to a defence for all persons in State custody. The organisation said Cuban civil society faces an environment of fear and self-censorship, with relatives of disappeared persons afraid to even report their missing family members to authorities for fear of reprisals. The Office of the Special Rapporteur for Freedom of Expression and the IACHR called on the Cuban State to initiate a dialogue and cease its distancing from international human rights systems.
Expression
NEW: PEN America and PEN International are jointly calling for the immediate release of Cuban visual artist and activist Hamlet Lavastida. Lavastida was detained shortly after returning from a residency abroad. https://t.co/hgzSjuL2Aw

— PEN America (@PENamerica) June 28, 2021
Visual artist and activist Hamlet Lavastida was detained after returning to Cuba on 21st June 2021, following temporary residence at a cultural institute in Germany. Lavastida was completing mandated quarantine at a centre in Havana when State security forces arrived at the facility, detaining him and transferring him to a high-security prison. According to PEN International, Lavastida had been among the most active voices from outside the country in his denunciations of repression in Cuba, joining the 27N platform and organising solidarity protests in Germany. PEN International's executive director Romana Cacchioli warned:
"Many writers, journalists, and artists have recently been threatened, attacked or imprisoned by the Cuban authorities. These actions, which attempt to silence dissident voices, demonstrate that Cuba does not respect its obligations as a state that allows freedom of expression, artistic freedom, and the right to participate in cultural life."
On 19th July 2021, the Inter American Press Association (IAPA) called on the IACHR to grant precautionary measures to protect and safeguard three Cuban communications professionals who are at risk. The communicators in danger, as warned by the association, work with La Hora de Cuba: journalist Henry Constantín Ferreiro, director of the magazine and vice-president of IAPA's Commission on Freedom of the Press and Information for Cuba, photojournalist Iris Mariño and designer Neife Rigau. All three were detained by authorities on 11th July 2021. They were released after ten days, reportedly following several interrogations and threats from authorities. However, the three communicators remain under house arrest and face charges of "public disorder" for covering the 11th July protests.
The Committee to Protect Journalists (CPJ) also condemned the detention and harassment of journalists in the context of the demonstrations. In Guantánamo province, journalists Niober García and Rolando García, both with the independent news agency Palenque Vision, were arrested. In the province of Matanzas, Orelvis Cabrera with Cubanet was arrested. As previously reported, Cubanet reporter and correspondent for the Spanish daily ABC, Camila Acosta, was also detained. CPJ also said authorities had intermittently blocked dozens of reporters from leaving their homes, including14yMedio reporter Luz Escobar and at least 26 reporters associated with press freedom organisation ICLEP.
Internet monitoring organisations have also reported internet shutdowns in Cuba since the protests. Data from the Open Observatory of Network Interference (OONI) showed that on 11th July 2021 Cuban authorities were blocking WhatsApp, Telegram and Signal. The blocking continued throughout the following week. Data from Cloudflare showed disruption to internet traffic, including through the blocking of mobile connections. Internet disruptions were registered by Kentik on 17th July 2021 and by Netblocks on 27th July 2021. Social media platforms were also blocked around the demonstrations.