Cuban government backtracks on talks with protesters and uses COVID-19 regulations to harass critics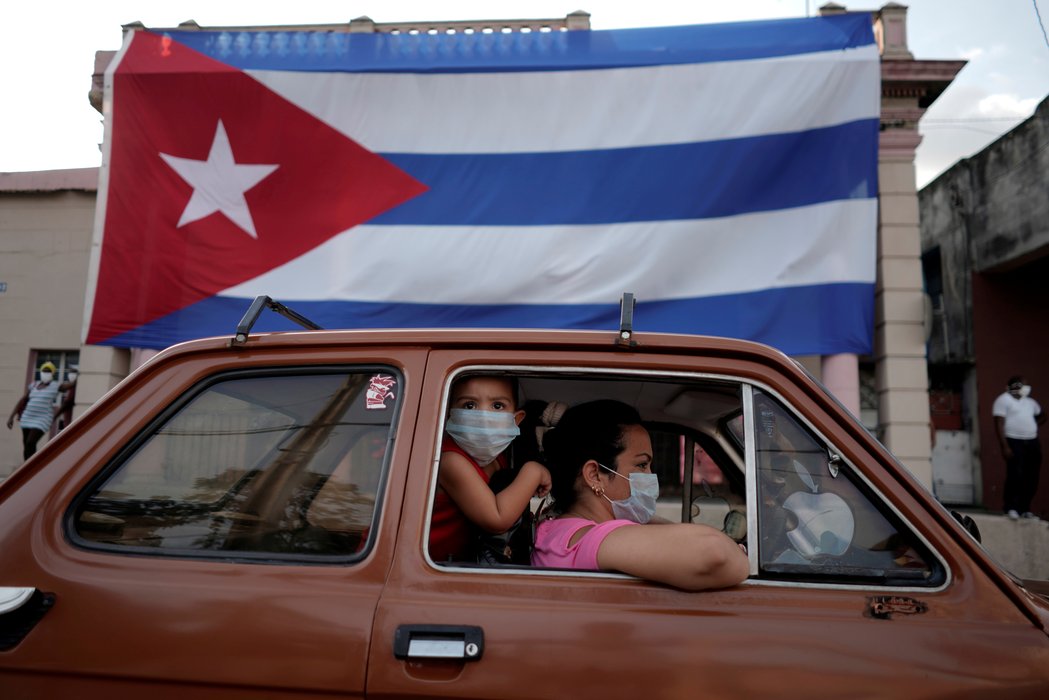 Peaceful Assembly
Power just went out in the street where more than 200 artists, activists and others are protesting in front of #Cuba's culture ministry. Police no longer letting anyone in. But the vibe here is still upbeat, with the crowd singing, waving their phone torches, clapping ... pic.twitter.com/bEJM3Pth7N

— Sarah Marsh (@reuterssarah) November 28, 2020
As previously reported on the CIVICUS Monitor, in November 2020 the arrest of musician Denis Solís González led artists and activists with Movimiento San Isidro to mobilise for his release. On 26th November 2020, the Cuban authorities raided the movement's headquarters and detained 14 activists who had been on hunger strike for several days. As a pretext for the raid, authorities accused one of the activists of failing to comply with coronavirus-related regulations. Most of those detained were released the same evening.
On 27th November 2020, over 200 people gathered in front of the Culture Ministry to protest the violent raid and repression of Movimiento San Isidro artists. The demonstrators demanded Solís' release and called for the government to open a dialogue with the artivist movement. As reported by Reuters, the protest only ended after officials met with 30 of the demonstrators and agreed to continue the dialogue and to urgently review Solís' case. However, authorities soon backtracked on the promise for dialogue.
On Twitter, Cuban president Miguel Diaz-Canel claimed the protest had been promoted by "imperialists" while the official press began to publish articles discrediting the protesters. Internet observatory NetBlocks also stated that disruptions of social media and messaging services were recorded in Cuba from 27th to 29th November 2020. On 29th November 2020, the government organised a pro-government rally repudiating Movimiento San Isidro. By 4th December 2020, international news outlets reported that the government had ended 'talks' saying that protesters had set unacceptable conditions.
In the following weeks, the smear campaign and surveillance of Movimiento San Isidro continued. Prominent protesters and those who had participated in the meeting with the government were effectively placed under house arrest. On 15th December 2020, Amnesty International reported that the Cuban government had harassed and monitored at least 11 members of Movimiento San Isidro, their allies and journalists who covered their protest and hunger strike. The human rights organisation analysed photo and video evidence showing police patrols parked near the activists' homes as well as alleged plainclothes police monitoring them.
Líder de las @DamasdBlanco @bertasolerf y su esposo @jangelmoya , expresó político fueron detenidos sobre las 11:15 am , día de #DDHHCuba saliendo de la sede nac #ddb por fuerzas represiva de la seguridad del partido comunista y la PNR se desconoce su paradero.
.

— Damas de Blanco PREMIO ANDREI SAJAROV 2005 (@DamasdBlanco) December 10, 2020
In a separate development, on 10th December 2020, International Human Rights Day, human rights defenders and government critics reported facing harassment by police in Cuba. Damas de Blanco (Ladies in White) activists Berta Soler and Ángel Moya were detained near the organisation's headquarters. Soler was released the same day while Moya remained in detention until 11th December 2020. At least three other defenders were reportedly detained in the Matanzas province, while others were harassed by police officers.
Association
Cuba: Covid-19 Rules Used to Intensify Repression https://t.co/LgFlWTjZNf

— Human Rights Watch (@hrw) December 7, 2020
In early December 2020, Human Rights Watch reported that the Cuban government was using COVID-19-related restrictions to harass and detain critics. As detailed above, on 26th November 2020 Cuban police detained 14 members of Movimiento San Isidro in Havana, alleging that one of them had violated health and safety rules by failing to re-take a coronavirus test. According to the organisation, these detentions followed a series of cases in which security officers and prosecutors targeted dissidents and activists using the coronavirus as a pretext, charging them with "spreading an epidemic" – which is punishable with up to nine months in prison. HRW documented 34 cases, taking place between April and November 2020, where the authorities invoked pandemic-related rules to target journalists, activists and dissidents. In addition, during these incidents Cuban authorities reportedly failed to respect due process.
On 31st December 2020, the director of Observatorio Cuban de Derechos Humanos (OCDH), Yaxys Cires, told news media that the year was marked by a repressive crackdown. According to the organisation's data, there were almost 2,000 arbitrary detentions, 1,500 house arrests, 126 people detained for political reasons and several complaints of police brutality. Cires said that in 2020, repression was extended beyond political opposition to encompass other areas of civil society, such as the cultural sector and independent journalism.
Expression
OCDH📢: medios oficiales #Cuba ponen en la diana a periodistas independientes, a los que acusa de recibir financiación🇺🇸 @CiberCuba @diariodecuba @CubanetNoticias @rev_elestornudo , @CubaAdn @periodibarrio @eltoquecom @TremendanotaC , entre otros

📝https://t.co/Rjas6YirVh pic.twitter.com/37h5gOZjA0

— Observatorio Cubano de Derechos Humanos (@observacuba) December 29, 2020
On 29th December 2020, human rights observatory OCDH warned about criminalisation of independent journalism. According to OCDH, the Díaz Canel government has increased the violence against and criminalisation of activists and independent journalists, using official media to discredit them. In addition, the organisation warned that official media highlighted several independent journalists and media outlets for allegedly receiving funding from abroad. These included several outlets such as CiberCuba, Diario de Cuba, Cubanet, El Estornudo, ADN Cuba, Periodismo de Barrios and El Toque, many of which are blocked in Cuba.