Cuba: Repercussions of July 2021 mass protests still felt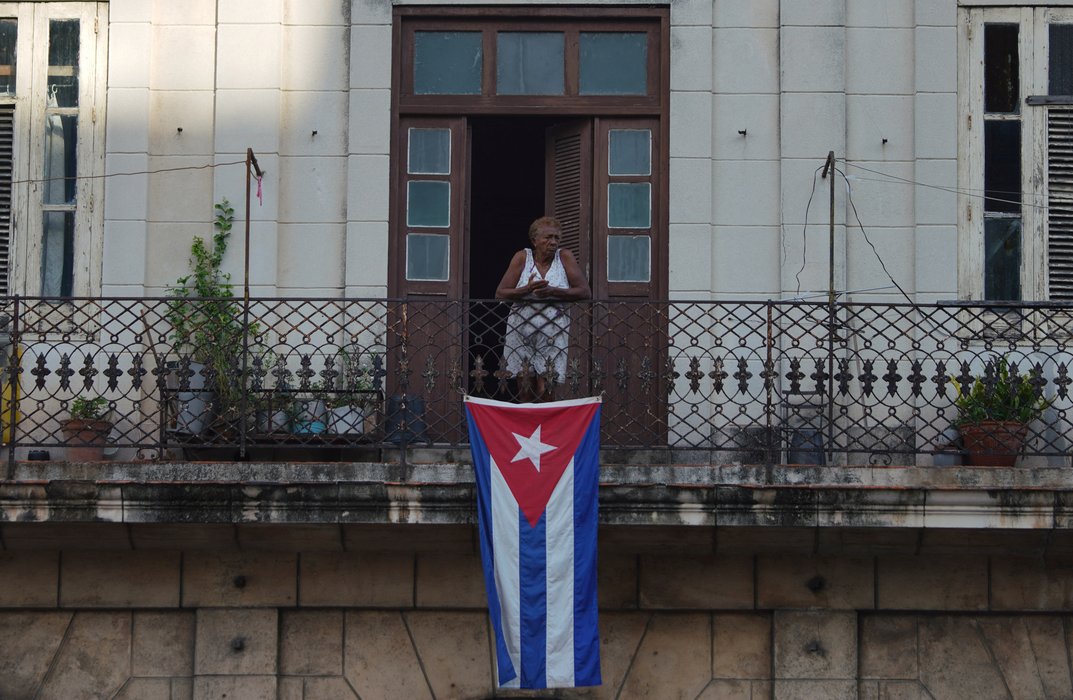 One year after anti-government protests broke out across Cuba on 11th July 2021, the repercussions of these demonstrations are still being felt. Judicial proceedings against protesters are still ongoing, and civil society organisations report that the supression of civic space has intensified since then.
The Inter-American Commission on Human Rights (IACHR) identified six waves of repression following the protests. These included hundreds of cases of people being harassed, detained, and prosecuted for protesting; enforced disappearances; increased surveillance; and the approval of restrictive legislation aimed at monitoring and punishing dissidents and reducing the space for independent civil society to operate.
In particular, on 15th May 2022, parliament approved a new Penal Code that tightens restrictions on dissent. As previously reported on the CIVICUS Monitor, new provisions in the Code contain more severe penalties for offences and it can be used to criminalise protesting and activism.
Expression
"The trials of Luis Manuel Otero Alcántara and Maykel 'Osorbo' Castillo are a shameful example of the human rights crisis caused by the Cuban government's decades-long policy of repression," said @ErikaGuevaraR https://t.co/WMLrMUXP8O

— amnestypress (@amnestypress) June 24, 2022
In June 2022, Cuban authorities announced that activists and artists Luis Manuel Otero Alcántara and Maykel 'El Osorbo' Castillo had been convicted and sentenced to five and nine years in jail, respectively. Their trials took place at the end of May 2022 in Havana. IACHR Office of the Special Rapporteur for Freedom of Expression expressed concern over the sentencing and said the two activists had been put on trial for "expressing themselves through art about matters of public interest to the country".
PEN International 65 organisations, and 79 artists issued a statement condemning the prosecutions against Otero Alcántara and Castillo, and calling for their immediate release. They said "a review of the charges against both artists makes it clear that they are being targeted for their peaceful exercise of their right to free expression". They were both accused of contempt and public disorder as well as other charges related to offences against national symbols and institutions.
Separately, on 17th June 2022 Cuban authorities cited and fined an activist for a social media publication. Leandro René Hernández said State Security accused him of violating Decree 370, which regulates internet use in Cuba. The fine referred to a Facebook post in which Hernández commented ironically on a meeting between Venezuela's President Nicolás Maduro and Cuban President Miguel Díaz-Canel. On 21st July 2022, Hernández said he was cited and fined again for having exposed the agent who presented the first police summons.
On a similar note, the anniversary of the 11th July 2021 protests was marked by efforts to censor journalists. Article 19 recorded attacks on 16 independent journalists between 8th and 12th July 2022, which included cases of threats, house arrest, police citations and internet blocking. The organisation said the Cuban government "maintains a state policy based on sowing fear and repression among the population, in an effort to prevent any critical voice". Similarly, local news media reported that Cuban activists in exile have said that the Cuban authorities effectively left them with three options: silence, exile, or jail.
Peaceful Assembly
Prison or Exile: Cuba's Systematic Repression of July 2021 Demonstrators https://t.co/Ld1H8QQGnh

— Human Rights Watch (@hrw) July 15, 2022
On 11th July 2022, Human Rights Watch (HRW) published the report Prison or Exile documenting a wide range of human rights violations in the context of the protests that happened a year earlier. HRW said the crackdown targeted both well-known government critics and ordinary citizens, and included cases of harassment, arbitrary detention, abuse-ridden prosecutions, beatings, and other cases of ill-treatment that in some instances constitute torture. According to HRW, these rights violations followed patterns aimed at punishing those who demonstrated and instilling fear to prevent mass demonstrations from taking place again. At least 155 cases are covered in the report and 14 discussed in detail.
In a separate incident, on 14th July 2022, a group of residents in Pinar del Rio protested against recurrent power outages and food and medicine scarcity. During the protests, there were reports of disruption of internet services.
July 2021 protesters convicted and sentenced
🇨🇺Así resumimos en datos junto a @Justicia11 los procesos políticos tras el #11J en Cuba.
Para tener más información puedes consultar en nuestra web el informehttps://t.co/RW6nHwLBW0 pic.twitter.com/U3rIYExn8N

— Cubalex (@CubalexDDHH) August 4, 2022
In June 2022, Cuba's Attorney General found that the authorities had sentenced 381 people who participated in July 2021 protests, including 16 young people between the ages of 16 and 18. Most of the 381 faced charges such as sedition, sabotage, robbery with force and violence, and public disorder. 297 of those convicted were sentenced to prison terms; 36 received sentences between five and 25 years in prison for sedition. Other 84 protesters received alternative sentences conditional on "good behaviour" and correctional work.
A report by civil society groups Cubalex and Justicia 11J detailed hundreds of cases of people detained in the context of the demonstrations. According to their monitoring, 1484 detentions took place, and over 700 people had been arrested and convicted, or were still facing charges by July 2022.
On 8th July 2022, the IACHR granted precautionary measures to Walnier Luis Aguilar Rivera and Ibrahim Domínguez Aguilar, who were arrested for taking part in July 2021 protests. According to the IACHR, the situation for both men is serious and urgent, as their rights to life, personal integrity, and health are at risk of irreparable harm. The international organisation urged Cuba to put in place measures to guarantee their life, health, and integrity. Aguilar Rivera's defence team reported that he has been treated for a disability since childhood and that he has not received the appropriate medication and treatment, while deprived of liberty. He was also allegedly subjected to ill-treatment and hardship in detention. Domínguez Aguilar is reportedly detained under precarious conditions, and has not received medical attention for severe injuries sustained when he was detained.