CSOs warn decision not to reform "Gag Law" is "bad news for human rights in Spain"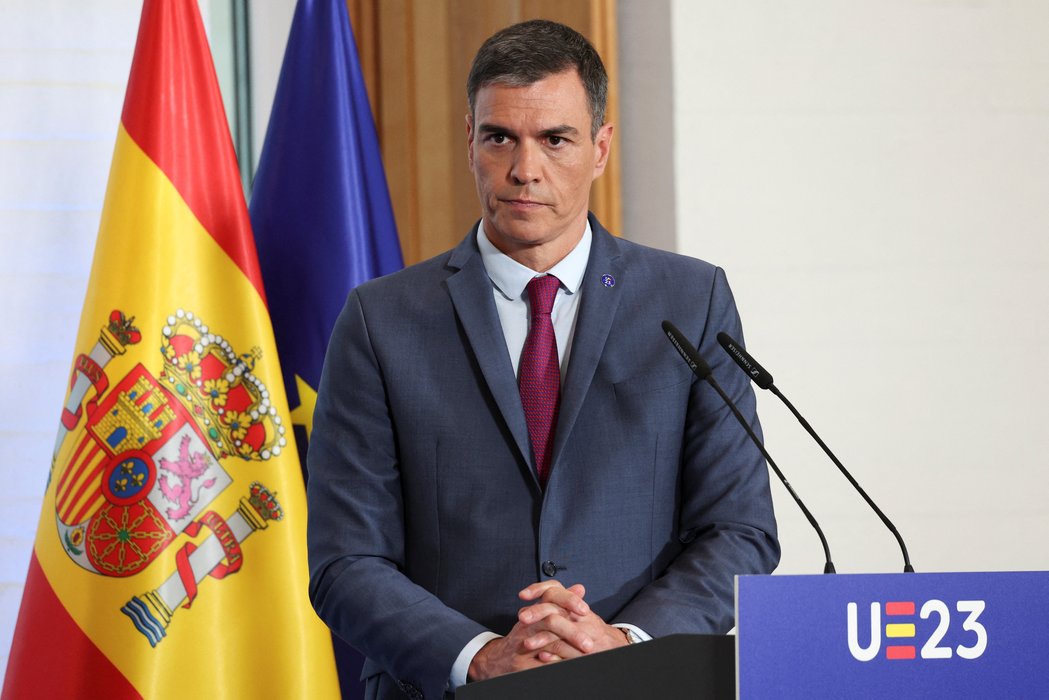 Introduction
Electoral fraud in regional and municipal elections

On 28th May 2023, Spanish citizens headed to the polls to elect 12 regional governments and 8,000 municipal councils. Days before the vote, electoral fraud was suspected in several cities, raising concerns about the country's electoral system. The allegations involve vote buying, with Melilla - a Spanish enclave in North Africa - being the first city to report suspected fraud. Cases of alleged fraud have emerged in other regions as well, implicating both of the county's major political parties, the Spanish Socialist Workers' Party (PSOE) and the People's Party (PP).
Spain is heading to snap general elections
In response to the right-wing People's Party scoring an emphatic win in regional and municipal elections, socialist prime minister Pedro Sánchez called for snap general elections. "I think we need a clarification when it comes to what the Spanish people want, a clarification when it comes to the policies that the national government should offer, and a clarification when it comes to the political groups that should lead this phase," Sánchez said. The national elections were scheduled for 23rd July 2023.
Spain takes over EU Council presidency
On 1st July 2023, Spain took over the rotating presidency of the Council of the European Union for a six-month period. The Spanish government has announced four priorities for their mandate: reindustrialising the EU and ensuring its open strategic autonomy; advancing green transition and environmental adaptation; promoting greater social and economic justice; and strengthening European unity. While some fear that a possible change in government in the coming months will cause chaos, Spanish EU diplomats insist that the working of the Presidency will be smooth, irrespective of the general election's outcome.

Draft law on gender quotas in politics and business
On 7th March 2023, the government approved a draft law on gender quotas in politics, business and professional associations. Under the proposed legislation, political parties would be obligated to nominate an equal number of male and female candidates for both national and municipal elections. The legislation would also require companies and political parties to meet certain quotas for women's representation. As Spain is currently hurrying toward an unexpectedly early election, the fate of the proposed legislation remains to be seen.
At least 35 feared drowned as boat sinks en route to Canary Islands
On 21st June 2023, at least 35 people likely drowned when an inflatable boat transporting 60 migrants and refugees sank as they were trying to reach the Canary Islands. Two leading NGOs working on migration, Caminando Fronteras (Walking Borders) and Alarm Phone, criticised the government's slow action. "Having 60 people – among them six women and a baby – waiting for rescue for more than 12 hours on an unstable inflatable boat that could sink at any moment is torture," said Helena Maleno, the leader of Walking Borders, in a statement for the Guardian. Spain's ombudsman has begun an investigation into why the passengers waited over 12 hours for help to arrive.
Police rewarded with days off for detaining migrants
On 6th June 2023, it was discovered that police officers in the Immigration and Border Brigade in Irún, northern Spain, were granted additional days off based on the number of migrants they detained at the border with France, according to an internal order. The order stated that officers could receive up to five extra days off if they made ten arrests over a weekend. However, the scheme was promptly cancelled and a disciplinary investigation was launched once senior officers became aware of it. The area near the river Bidasoa, bordering France, serves as a transit route for migrants from sub-Saharan Africa, and several fatalities have been reported during attempts to cross the Spanish-French border. According to Euronews, regional authorities have criticised the order, and NGOs expressed concern that police officers are being rewarded for targeting immigrants.
Freedom of Assembly
Gag Law reform process discontinued
On 14th March 2023, the Interior Commission of the Congress of Deputies, the lower house of the Spanish parliament, decided against proceeding with the reform of Spain's infamous Citizen Security Law, widely known as the 'Gag Law'.
As previously reported by the CIVICUS Monitor, the Gag Law, passed in 2015 under the right-wing government of Mariano Rajoy, has been criticised by UN experts, journalists and human rights groups for unjustifiably restricting freedom of assembly. Civil society organisations Amnesty International, Greenpeace, Irídia, Novact, Defender a Quien Defiende, Comisión Legal Sol, Rights International Spain and the platform "No Somos Delito" ("We Are Not Crime") issued a joint statement condemning the Commission's decision not to go forward with the changes.
Not continuing with the parliamentary process of the reform of the Gag Law is a lost opportunity and bad news for human rights in Spain. This norm has had a very negative impact on the right to protest, freedom of expression and the rights of migrants and refugees, during the almost eight years that it has been in force. - Amnesty International, Greenpeace, Irídia, Novact, Defender a Quien Defiende, Comisión Legal Sol, Rights International Spain, and No Somos Delito
The statement goes on to highlight several priorities for reform, such as illegal returns at the border, the unclear definitions of the offences of "disobedience", "resistance" and "lack of respect", as well as the need for a ban on rubber bullets "so that such dangerous and inherently imprecise weapons cannot be used against protesters and journalists documenting demonstrations."
While a repeal of the law has been a long-time promise of the Socialist Workers' Party, Pedro Sánchez's second government only announced reform plans in late 2021. After months of negotiations, the reform-supporting parties managed to reach a consensus on 36 points, while four remained contested. In the end, ERC and EH Bildu, two regional separatist parties that have thus far supported the reform process, prevented the bill from going to plenary due to disagreements on key aspects of the law. According to their representatives, the parties claim the proposed changes would not do away with the "more harmful" aspects of the law, such as police being able to use rubber bullets, as well as the summary deportations of people crossing the Spain-Morocco border.
Strikes called over issues in the Spanish social security system
On 12th May 2023, trade unions CSIF and CC.OO. announced the first-ever strikes in the Spanish social security system. Staff shortages, delays in appointments and benefit recognition, office closures, and non-compliance with previous agreements have prompted the unions to organise one-hour strikes every Friday, as well as a scheduled 24-hour strike on 7th September 2023 in all Social Security centres. The deteriorating state of the system has also drawn criticism from the Ombudsman. Social security minister José Luis Escrivá's proposed solutions of overtime pay incentives and promising the inclusion of 2,000 temporary workers have been met with scepticism from the unions, who argue that these decisions contradict European guidelines.
Strikes in the justice system
On 24th April 2023, professional associations representing over 8,000 judges and prosecutors in Spain announced a plan to initiate an indefinite strike starting on 16th May. The Professional Association of the Judiciary, the Francisco de Vitoria Judicial Association, the Independent Judicial Forum, the Association of Prosecutors and the Professional and Independent Association of Prosecutors have continually expressed concerns regarding inadequate funding for the justice system. They have also raised the issue of excessive workloads in courts and prosecutors' offices, impacting the quality and speed of proceedings as well as the well-being of judicial professionals. The decision to initiate the strike follows what the associations consider to be a series of disappointing meetings with the Justice Ministry in March and April 2023. In May, six of the seven associations reached an agreement with the government on a salary raise of about EUR 450 per month and called off the strike, while the largest association opted to suspend the strike until further notice. While the judges and prosecutors called off their protest following the agreed pay raise, the staff of courts and tribunals went on with their strike. Earlier, in January 2023, another group within the judiciary, justice administration lawyers (formerly known as court clerks), went on strike for two months, until their demands for a salary increase were fulfilled.
Climate activists under investigation
As of May 2023, proceedings are still ongoing against four climate activists from the Futuro Vegetal collective for alleged damages and "crimes against historical and cultural heritage" following a climate emergency protest they conducted at the Egyptian Museum in Barcelona in November 2022. Two photographers who recorded the protest were questioned by police at the scene and were initially listed as "under investigation" in court documents, but were later cleared as witnesses. The activists splashed liquid representing oil over the glass case housing a replica mummy, then glued their hands to a nearby exhibit. The management of the Museum filed a complaint, assessing the damages at around EUR 25,000. The action at the Egyptian Museum was the first protest of its kind in Barcelona and occurred a few days after two activists in Madrid glued themselves to the frames of works by Francisco de Goya, on display at the Prado Museum.
Similar protest actions were held in London and Rome. Dozens of the world's top museums issued a statement saying that activists "severely underestimate" the damage they could cause. The Futuro Vegetal activists claim that the aim of their protest was to "highlight the emergency" the world faces.
In early July 2023, climate activists filled in the holes on 10 golf courses and planted seedlings in them to call attention to the enormous water consumption required to maintain the golf courses.
Fascists clash with the police as Falange founder exhumed
On 24th April 2023, violent confrontations erupted between law enforcement and supporters of the fascist Falange Española ("Spanish Phalanx") movement during their commemoration event for the movement's founder, Jose Antonio Primo de Rivera. The clashes took place outside Madrid's San Isidro cemetery, where Rivera was to be buried following the removal of his remains from the Valley of the Fallen memorial site. The Valley of the Fallen, a controversial monument built during Franco's rule, has long been criticised for glorifying the dictator's regime. The exhumation took place as part of the Spanish government's ongoing efforts to address the legacy of the Franco era and its symbols. The removal of these remains signifies a significant step in the country's process of historical memory and reconciliation, as Spain continues to grapple with its Francoist past.
Anti-abortion protesters gather in front of clinics to mark Lent
Between February and April 2023, the anti-abortion group 40 Days for Life organised its supporters to pray outside a number of abortion clinics across Spain for the duration of the Christian season of Lent. While the group feels that its members are unfairly prosecuted for such activities, a great number of Spanish women experience harassment while trying to exercise their right to terminate their pregnancies. Despite recent reforms in Spain to improve access to abortion, many women continue to face challenges and financial burdens, having to resort to private clinics for the procedure. Despite a new law mandating that all autonomous communities must provide abortion services in public hospitals, enforcement has been lacking in some regions. Objections from doctors and limited availability of clinics have hindered access, forcing women to pay substantial amounts ranging from EUR 300 to 700 to private clinics. Anti-abortion protests, such as the above, further compound the situation. There are growing concerns that upcoming elections could threaten abortion rights, particularly if the far-right party Vox gains more influence.
Freedom of Expression
Sports journalist faces sexist backlash on Twitter
On 17th April 2023, María Tikas, a sports journalist at Barcelona's Diario Sport, became the target of sexist abuse on Twitter after she criticised a video posted from the Real Madrid football club's official account. In her Tweet, Tikas called the video "enormously irresponsible" for "manipulating and distorting history" by linking rival club FC Barcelona to dictator Francisco Franco. Soon after, she received hundreds of sexist insults from Twitter users. Local journalists' associations denounced the widespread harassment faced by Tikas and expressed their solidarity and support.
Criticism of Podemos' video targeting journalist
On 11th April 2023, the left-wing Spanish political party, Podemos, faced criticism after releasing a promotional video on social media targeting conservative journalist Ana Rosa Quintana. Podemos referred to Quintana as "shameless" and displayed her face alongside insulting language. Media groups, journalists and professional associations denounced the insult, highlighting the importance of freedom of the press and urging Podemos to refrain from attacking critical journalists. Quintana, known for her show 'El programa de Ana Rosa', addressed the video on her morning show, accusing Podemos of attempting to silence critical journalists.
Political party declares journalist its "enemy"
On 10th April 2023, Democracia Ourensana (DO), a right-wing party led by Ourense mayor Gonzalo Pérez Jácome, barred Lorena R. de la Torre, a freelance journalist working with Agencia EFE, from attending their meetings and press conferences. In a letter to the agency, DO expressed their desire for another correspondent to cover their events, referring to de la Torre as a biased journalist and an "enemy" of their party. This is not the first time DO and Jácome have targeted journalists and media, as de la Torre was removed from the party's press release distribution list several months prior. The Galician Professional Association of Journalists has condemned DO's actions, describing them as an attack on press freedom and democracy, and deeming their behaviour "intolerable".
VOX refuses to take questions from journalists
On 16th March 2023, right-wing party VOX refused to take questions from journalists representing outlets El País, ABC, El Mundo and La Vanguardia during a press conference in the Congress of Deputies. The conference was held to explain the party's failed no-confidence motion against Prime Minister Pedro Sánchez. This is not the first time VOX has denied access to or ignored journalists critical of the party, prompting local journalist unions and associations to denounce their actions and attitude toward the media.
Forced transfer of television presenter after criticism of opposition leader
On 13th March 2023, Television de Galicia presenter Mayte Cabezas was forcibly reassigned to the radio department as an alleged result of her criticism of People's Party leader Alberto Núñez Feijóo. Cabezas, who had worked as a presenter at the channel for 30 years, received a letter notifying her of a mandatory transfer to Radio Galega, a radio station under the same public broadcaster, even though she has no previous experience in radio. Despite multiple inquiries to the HR department and her superiors, Cabezas hasn't received any explanation for this move. Colleagues have described Cabezas' case as "direct retaliation" from the company, the Galician regionally-owned public broadcaster Corporación Radio e Televisión de Galicia (CRTVG), highlighting concerns of political manipulation within the outlet. Local journalists' unions have condemned the events as "clear retaliatory measures derived from systematic political manipulation".