CSOs report new wave of oppression against human rights defenders and civil society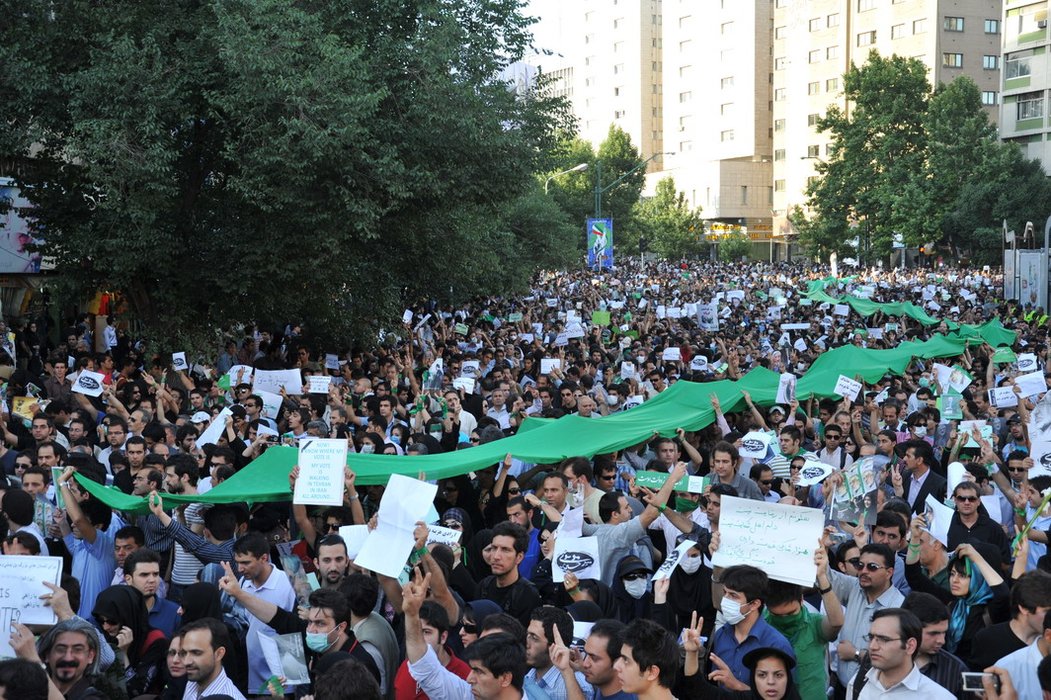 General Update
On 15th July 2022, the UN Special Rapporteur on the situation of human rights in the Islamic Republic of Iran, Javaid Rehman, hailed the conviction of an Iranian official by a Swedish court for his involvement in summary executions and enforced disappearances against political dissidents in 1988. Hamid Nouri was arrested at a Stockholm airport in 2019 and charged with war crimes linked to the mass execution and torture of political prisoners in Iran in 1988 on the basis of an order issued by then Supreme Leader of Iran, Ayatollah Khomeini. In Iran, Nouri had served as a prosecutor and prison official. Civil society organisations estimate that several thousand political prisoners were executed during his tenure. In this historic verdict, the court found Hamid Nouri guilty of war crimes and murder and sentenced him to life in prison.
Commenting on Sweden's decision to invoke the principle of universal jurisdiction to allow its courts to try a person on serious charges, such as war crimes or murder, regardless of where the alleged offences took place, the UN Special Rapporteur stated: 
"I urge other States to take on similar investigation and prosecution of serious human rights violations in Iran using principles of universal jurisdiction. There is a serious accountability gap for past and present gross violations of human rights law, and national courts in other States play a fundamental role in filling that gap". 
This comment was echoed by the Executive Director of the Centre for Human Rights in Iran (CHRI), Hadi Ghaemi, who stated: 
"This trial and conviction are historic because for the first time in 43 years, since the inception of the Islamic Republic, an Iranian official has been held accountable for mass atrocities. Unlike thousands of political prisoners who were executed without due process based on their religious and political beliefs in Iran in 1988, Hamid was tried in a democratic country through a fair and lengthy judicial process that granted him every avenue to prepare a thorough defense".

Association
Furthermore, between 9th and 11th July 2022, the authorities arrested reformist critic Mostafa Tajzadeh and three film directors: Mohammad Rasoulof, Mostafa Al-Ahmad, and Jafar Panahi. The state-run Islamic Republic News Agency (IRNA) accused Rasoulof and Al-Ahmad of collecting signatures for a letter of support for protestors who had demanded accountability after a building collapsed in the city of Abadan in Khuzestan province on 23rd May 2022, resulting in more than 40 deaths. The authorities have prosecuted Rasoulof, an award-winning filmmaker and outspoken critic, for his work on several occasions. Most recently in 2020, a court sentenced him to one year in prison and a two-year ban on making films on the charge of "propaganda against the system" for the content of his movies.
On 19th June 2022, Iranian authorities sentenced five prominent human rights defenders to prison for attempting to file a legal complaint against government agencies and officials for mismanagement of the COVID-19 crisis. Branch 29 of Tehran's revolutionary court sentenced Mehdi Mahmoudian and Mostafa Nili to four years in prison and a two-year ban from media appearances. The court also sentenced the three other defendants: Arash Keykhosravi, Mohammadreza Faghihi, and Maryam Afrafaraz to two years, one year, and 95 days in prison, respectively, and imposed a two-year ban on practicing law against Nili and one-year legal practice ban against Keykhosravi.
On 1st June 2022, Amnesty International called on the UK Government to investigate Iranian officials suspected of the crime of hostage-taking against British-Iranian national Nazanin Zaghari-Ratcliffe who was finally released and allowed to return to the UK in March 2022. In a detailed analysis, Amnesty International laid out compelling evidence that Iran's detention of Nazanin Zaghari-Ratcliffe amounted to an act of hostage-taking, which is a crime under international law, and highlighted the plight of other dual and foreign nationals whose arbitrary detention may amount to hostage-taking.
On 28th June 2022, Amnesty International reported that human rights defender Narges Mohammadi is being tortured and ill-treated in Shahr-e Rey prison in Varamin, outside Tehran, including by being intentionally denied the specialised healthcare and medication she requires.
The Gulf Centre for Human Rights (GCHR) has also constantly drawn attention to the plight of feminist activists, WHRDs and members of civil society, such as Zaghari-Ratcliffe, Golrokh Ebrahimi Iraee, Arash Sadeqi, Narges Mohammadi, Atena Daemi and Nasrin Sotoudeh, who suffered arbitrary detention in appalling conditions.
On 20th May 2022, GCHR demanded that Iran stop repeatedly sentencing and imprisoning women human rights defenders in a revolving prison door that will never let them be free. This call came after the re-imprisonment of WHRD Narges Mohammadi who was taken back to Qarchak Prison on 12th April 2022 after being released on medical furlough following heart surgery in February 2022.
Zahra Sedighi-Hamadani (Sareh), an LGBTI+ avtivist, lives in Southern Kurdistan. They were working for the liberation of the LGBTI+ community.

They were arrested by the Iranian Revolutionary Guards in October 2021 as they tried to cross the border from Iran to seek asylum in
+++ pic.twitter.com/CEWlRDePDl

— Sosyalist Lubunya Hareketi 🏳️‍🌈 (@Sosyalistlubun) July 29, 2022
On 28 July 2022, several civil society organisations released a joint statement condemning and calling for the release of LGBTIQ+ activist Zahra Sedighi-Hamadani, known as Sareh, who has been in detention since October 2021. Sareh was arrested while crossing the border to seek asylum in Turkey, and placed in solitary confinement in relation to her appearance in a May 2021 interview with BBC Persian where she spoke about the situation of LGBTIQ+ persons in Erbil, Iraq. While in detention she was tortured and subjected to ill treatment including beatings and insults. On 16th January 2022, Sareh was informed by the Office of the Revolutionary and Public Prosecutor in Urumieh that she was accused of "spreading corruption on earth" including through "promoting homosexuality", "communication with anti-Islamic Republic media channels" and "promoting Christianity".
Expression
On 11th July 2022, CHRI reported that there had been an intensification in the Iranian authorities' crackdown on dissent in the month since the intelligence chief of the Iranian military's Islamic Revolutionary Corps (IRC) was replaced. According to CHRI, at least 15 members of Iranian civil society were arrested or commenced prison sentences in the first two weeks of July 2022, including family members of murdered street protesters and acclaimed film directors. The full list of detainees can be found here.
CHRI's warnings of a deterioration in Iranian civic space are corroborated by recent reports from Human Rights Watch on a new wave of arrests of journalists and activists. On 12th July 2022, the organisation stated: 
"The recent arrests are part of a crackdown since May on peaceful dissent, amid the deterioration of economic conditions and what appears to be a deadlock in reviving the international community's nuclear deal with Iran. The authorities have arrested, sentenced, and returned to prison over a dozen activists, including Narges Mohammadi, Saeed Madani, Keyvan Samimi, Mohammad Habibi, and Reza Shahabi. During the last week of June alone, the authorities arrested, sentenced, or summoned several journalists and activists, including Vida Rabani, Ahmad Reza Haeri, Amir Salar Davoudi, and Masoud Bastani".