CSOs expose hypocrisy of the UAE's attempts to project a positive self-image at the Dubai Expo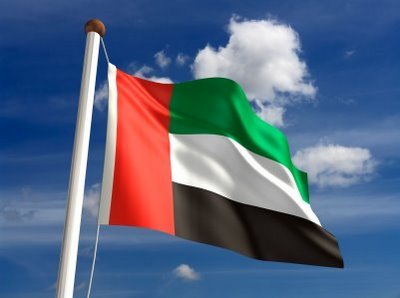 Expression
On 22nd October 2021, the Gulf Centre for Human Rights (GCHR), the International Service for Human Rights (ISHR), Amnesty International, the International Campaign for Freedom in the UAE (ICFUAE), the World Organisation Against Torture (OMCT) and ALQST for Human Rights delivered a letter to UAE embassies in Geneva and London in which 81 NGOs called for human rights defenders and other activists imprisoned in the UAE to be freed. The letter, which highlights imprisoned human rights defender and GCHR Board member Ahmed Mansoor was delivered on the occasion of his 52nd birthday.
With the spotlight on the #UAE during the Dubai Expo, we urge the @UAEmGov to take this opportunity to prove to the international community a true commitment to human rights#Expo2020Dubai #Expo2020
#FreeAlRoken #FreeUAE94 #FreeAhmed pic.twitter.com/rqAqXBhU80

— ICFUAE (@ICFUAE) October 16, 2021
On 1st October 2021, the Dubai Expo opened in the United Arab Emirates (the UAE). It is the first World Expo to be held in the region and, from 1st October 2021 – 31st March 2022, will explore issues including sustainability, mobility, opportunity, people and planet. However, the Dubai Expo's purported mission to bring people together to create a better tomorrow lies in stark contrast to the UAE's dismal record of oppressing and imprisoning peaceful human rights defenders.
Join us on 14 October at 1pm EST/9pm Dubai for music, poetry, art and readings (including @Ahmed_Mansoor poems) at the Alternative Human Rights Expo at https://t.co/UVI33OsSXn #Expo2020 #FreeEmiratiActivists #altexpohumanrights
For more info: https://t.co/m2pRdqPTM3 pic.twitter.com/EmLejQvXk7

— FriendsOfAhmedMansoor (@FriendsOfAhmed) October 12, 2021
In order to highlight the contradiction of promoting diversity of voices whilst UAE human rights defenders face trial and imprisonment for speaking their minds, on 14th October 2021, 28 human rights organisations launched the Alternative Human Rights Expo to "counter the narrative of "tolerance" and "openness" that the UAE claims to uphold and aims to feature at the Dubai Expo, and highlight the repression still happening in the country." The event, which was hosted by Iyad El-Baghdadi and Weaam Youssef, featured human rights defenders, poets, artists, musicians, writers and filmmakers from a dozen countries in the Middle East and North Africa, and beyond. The work of imprisoned activists from the region including Abdulhadi Al-Khawaja in Bahrain, Golrokh Ebrahimi Iraee in Iran, and Alaa Abd El-Fattah and Sanaa Seif in Egypt, was read out and tribute was paid to the recently deceased human rights defender, Executive Director of ALQST for Human Rights and Senior Researcher at Wejha Centre for Studies, Alaa Al-Siddiq. Al-Siddiq tragically died in a car accident in the United Kingdom in June 2021. In honour of Mansoor, Executive Director of GCHR, Khalid Ibrahim, delivered a moving recitation of the human rights defender's poetry.
On the day the Expo opened on 1st October, 81 human rights organisations sent a joint letter to the President of the United Arab Emirates, Sheikh Khalifa bin Zayed al Nahyan, calling on the authorities to release detained human rights activists ahead of the Dubai Expo. In addition, the organisations highlighted the UAE's obligations to comply with international standards for prisoners by allowing regular family visits, consultations with lawyers, access to healthcare and an end to solitary confinement.
The organisations also highlighted the approaching tenth anniversary of the imprisonment of a group of pro-democracy activists known as the "UAE 94," who remain arbitrarily imprisoned for signing an online petition calling for political reform. They are held in Al-Razeen prison, a maximum-security facility in the desert of Abu Dhabi, where activists, government critics and human rights defenders are commonly held. Sentenced to seven years in prison, four of these political prisoners reportedly remain imprisoned despite having completed their sentences. Abdullah Al-Hajiri, Omran Al-Radwan Al-Harathi and Mahmoud Hasan Al-Hosani completed their sentences in 2019, and Fahd Al-Hajiri's sentence was completed in 2020. Instead of being released, these prisoners were transferred to a so-called "counselling centre" within Abu Dhabi's Al-Razeen prison facility. Among the UAE 94 prisoners currently serving 10-year sentences are human rights lawyers Dr Mohammed Al-Roken and Dr Mohammed Al-Mansoori, and academic Mohammed Abdul Razzaq Al-Siddiq, the father of Alaa Al-Siddiq.
In support of the joint letter, the public is asked to sign a petition initiated by ICFUAE to help free Emirati human rights defenders.
In September 2021, the European Parliament adopted a resolution entitled "The case of human rights defender Ahmed Mansoor in UAE," calling for "the immediate and unconditional release of Ahmed Mansoor, Mohammed al-Roken and Nasser bin Ghaith as well as all other human rights defenders, political activists and peaceful dissidents." The resolution also "deeply deplores the gap between the UAE's claims to be a tolerant and rights-respecting country and the fact that its own human rights defenders are detained in harsh conditions."
Fruits of peace! UAE puts human rights defenders who oppose normalization with Israel on its terror listhttps://t.co/vONMtgZYbC

— Lara Friedman🔥 (@LaraFriedmanDC) September 15, 2021
On 13th September 2021, the UAE Cabinet issued ministerial resolution number 83 of 2021 adding 38 individuals and 13 entities to the government's terror list. The list includes three exiled human rights defenders and a researcher - Ahmed Mohammed Al-Shaiba Al-Nuaimi, Mohammed Saqr Al-Zaabi, Hamad Mohammed Al-Shamsi and Saeed Nasser Al-Tenaiji. The additions were made at a time when authoritites had been harassing their families.
Condemning their addition to the list, The Gulf Centre for Human Rights (GCHR) said:
"The Gulf Centre for Human Rights condemns in the strongest terms the inclusion of the names of the four Emirati citizens in the recent terrorism list issued by the UAE Cabinet, as it is a clear attempt to undermine them and an attempt to put a stop to their various activities in exile".
In separate developments, two women activists remain in prison despite having completed their sentences. They are: Amina Al-Abdouli, who was arrested on 19th November 2015, and sentenced to five years' imprisonment. Her sentence expired on 19th November 2020; and Maryam Al-Balushi, who was arrested on 19th November 2015, and sentenced to five years' imprisonment. Her sentence expired on 19th November 2020.