CSOs Denounce Recent Intensification in the Persecution of HRDs and Dissenting Voices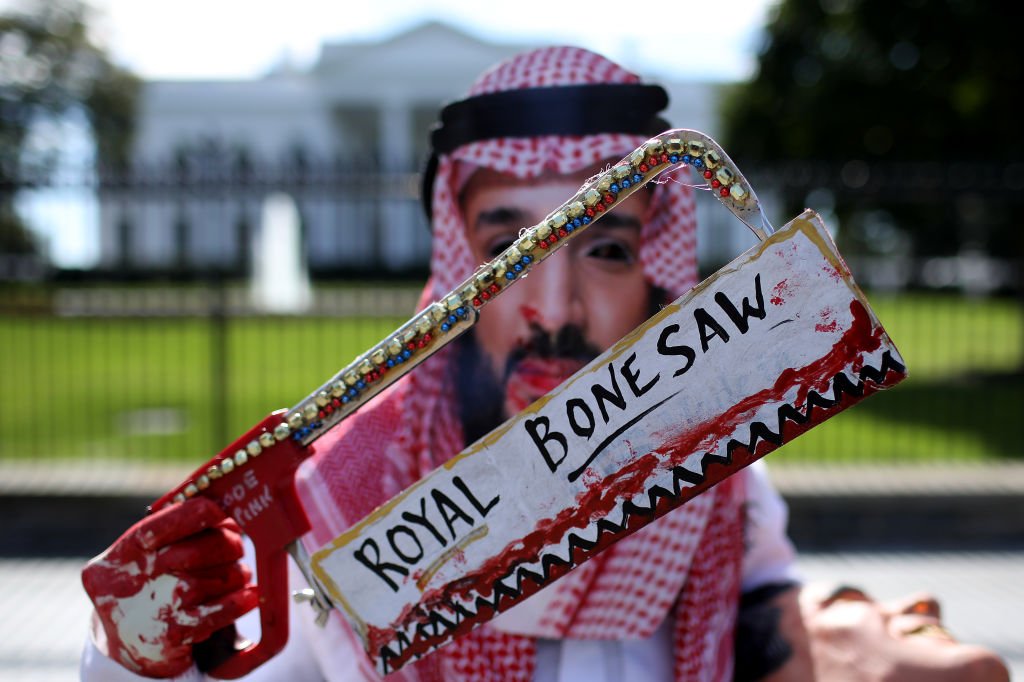 Expression
On 3rd August 2021, Amnesty International deplored the recent intensification in the persecution of human rights defenders and dissidents after a lull in prosecutions and a sharp decline in the use of the death penalty during Saudi Arabia's G20 presidency last year. In its new report, "Saudi Arabia's post-G20 crackdown on expression", Amnesty International documents how, since Saudi Arabia handed over the G20 presidency, authorities have prosecuted, sentenced or ratified sentences of at least 13 people, following grossly unfair trials before the Specialised Criminal Court (SCC). After an 85% fall in recorded executions in 2020, at least 40 people were put to death between January and July 2021 – more than during the whole of 2020.
In the same vein, on 9th August 2021, the Gulf Centre for Human Rights (GCHR) released a new report entitled, "Ongoing violations of freedom of expression on and off the Internet and restrictions of diverse opinions." The report documents the "new era of massive violations of civil and human rights of human rights defenders, including bloggers and Internet activists, and the general public" since Mohammed bin Salman was appointed crown prince of Saudi Arabia in June 2017.
The crown prince's rise was followed on 20th July 2017 by the establishment of a new repressive security apparatus, the Presidency of State Security. This development has facilitated the transformation of Saudi Arabia into a police state that suppresses the voices of opponents through arbitrary arrest, detention and torture. Prominent women human rights defenders have also borne the brunt of these oppressive tactics.
Amongst the recent cases documented in GCHR's report is the recent appeal of internet activist Abdulrahman Al-Sadhan, who appeared before the Court of Appeal in Riyadh on 4th August 2021 to appeal the sentence of 20 years in prison and a 20-year travel ban upon completion of his sentence. 
A notable Saudi Arabian political activist and academic, Mohammad Fahad Muflih al-Qahtani goes on hunger strike again in the kingdom's captivity to protest dire imprisonment conditions.#SaudiArabia#HumanRights#MohammadFahadAlQahtan#MBS#Starving#Protest#hungerstrike pic.twitter.com/wJxiA0gwwU

— Queen Sparta Maggie 🇳🇬 (@QSpartamaggie) August 10, 2021
GCHR has also documented repeated abuse of human rights defenders in Saudi prisons, who have resorted to hunger strikes to achieve their demands. On 9th August 2021, human rights defender Maha Al-Qahtani announced on Twitter that her husband, Dr. Mohammed Al-Qahtani, had begun a hunger strike. His motivation is ill-treatment, being deprived of his books that have remained in the possession of the prison administration for nearly a year, and his wife's phone number being blocked so that he could not contact his family. Dr. Al-Qahtani, a founder of the Association for Civil and Political Rights in Saudi Arabia (ACPRA), was sentenced on 9th March 2013.to ten years in prison for setting up ACPRA, among other charges.
#Saudi Arabia executes Mustafa al-Darwish for participating in protests when he was 17. His family weren't informed - they found out that their son was executed by reading the news online.. https://t.co/vVYl2r3xdR

— Maryam Alkhawaja (@MARYAMALKHAWAJA) June 15, 2021
Peaceful Assembly
On 15th June 2021, Mustafa Al-Darwish, 26, was executed, following his conviction at a deeply-flawed trial on charges of participation in anti-government riots. Al-Darwish was arrested in May 2015 for his alleged participation in riots between 2011 and 2012. During his detention he was placed in solitary confinement and held incommunicado for six months and denied access to a lawyer until the beginning of his trial two years later. International human rights law strictly prohibits the use of the death penalty for people who were under 18 years old at the time they committed an offence. It is thought that Mustafa Al-Darwish was either 17 or 18 at the time of the alleged crimes.
Amnesty international's statement regarding Al-Darwish's execution read in part:
By carrying out this execution the Saudi Arabian authorities have displayed a deplorable disregard for the right to life. He is the latest victim of Saudi Arabia's deeply flawed justice system which regularly sees people sentenced to death after grossly unfair trials based on confessions extracted through torture.