CSOs caution actors against business with Saudi Arabia without human rights impact assessments, HRD still missing after forceful disappearance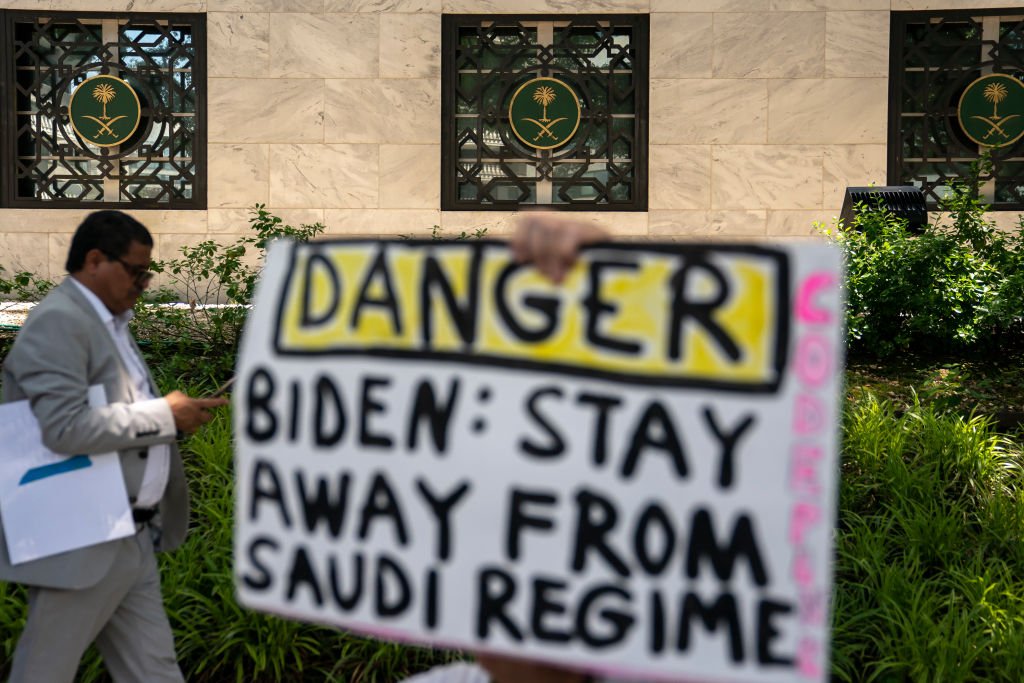 General update
On 3rd May 2023, Human Rights Watch urged the United Kingdom (UK) to refrain from finalising a Free Trade Agreement (FTA) with Gulf Cooperation Council (GCC) countries until it includes adequate human rights - including labour rights - provisions, especially for migrant workers. A third round of negotiations between the UK and the GCC, which includes Bahrain, Kuwait, Oman, Qatar, Saudi Arabia and the United Arab Emirates (UAE), took place in Riyadh in March 2023. A fourth round is expected later this year. The UK has released very little information on the timeline and substance of the talks, and has not publicly pledged to include detailed rights protections for countries such as Saudi Arabia and the UAE that have dismal rights records, particularly in regard to migrant workers.
In April 2023, Human Rights Watch also urged Microsoft to suspend its investment in a new cloud data centre region in Saudi Arabia until it can clearly demonstrate how it will mitigate the risk of facilitating serious human rights violations. In February 2023, Microsoft announced its intention to invest in a cloud data centre in Saudi Arabia to offer enterprise cloud services, despite the government's well-established record of infiltrating technology platforms and ongoing domestic repression of human rights and civic freedoms. Saudi Arabia's anti-cybercrime and data protection laws violate the right to privacy, enable unchecked state surveillance, and give Saudi state agencies access to data on the basis of vaguely defined, catch-all "security reasons." As a result, serious concerns remain about Microsoft's ability to uphold its human rights responsibilities while operating in the country.
Concerns about Saudi Arabia's rehabilitation in the eyes of sportspeople and political and economic actors were echoed in The Guardian newspaper who criticised those who are "following the money" while turning a blind eye to serious and ongoing rights violations. The newspaper referenced the brutal murder of journalist Jamal Khashoggi in the Saudi Arabian consulate in Istanbul in October 2018 as a turning point in how Saudi Arabia was viewed on the world stage, with then US presidential candidate Joe Biden promising to make the country a "pariah" if elected. However, since then, Saudi Arabia has become anything but an international pariah to sportspeople, politicians and economic actors who increasingly turn to Saudi Arabia as other countries tighten their belts in response to the worsening global economic crisis following COVID-19 and the war in Ukraine.
Association
On 3rd May 2023, UN experts expressed alarm at the imminent risk of execution of three members of the Howeitat tribe in Saudi Arabia who face the death penalty for resisting forced evictions in the name of the NEOM project and the construction of a 170km linear city called The Line. Shadly Ahmad Mahmoud Abou Taqiqa al-Huwaiti, Ibrahim Salih Ahmad Abou Khalil al-Huwaiti and Atallah Moussa Mohammed al-Huwaiti were reportedly sentenced to death on 5th August 2022, and their sentences were upheld by the Specialised Criminal Court of Appeal on 23rd January 2023. Three other members of the Howeitat tribe were sentenced to severe prison terms: Abdelnasser Ahmad Mahmoud Abou Taqiqa al-Huwaiti was sentenced to 27 years; Mahmoud Ahmad Mahmoud Abou Taqiqa al-Huwaiti was sentenced to 35 years; and Abdullah Dakhilallah al-Huwaiti was sentenced to 50 years. In 2020, a Huwaitat tribe member was shot dead after he refused to give up his land for the project.
"Where's my father? Free my father from Saudi prison," said Omar al-Qahtani.

More than four months after his prison sentence in Saudi Arabia ended without him being released, the family of Mohammed al-Qahtani has posted is pleading with the US for help.https://t.co/pWXZfUX1YO

— Middle East Eye (@MiddleEastEye) April 3, 2023
On 24th April 2023, 17 human rights organisations called on Saudi authorities to release human rights defender Mohammed Al-Qahtani, who served his full sentence in November 2022 but has been held incommunicado in arbitrary detention for six months. They also called for the release of Saudi Civil and Political Rights Association (ACPRA) members Mohammed Al-Qahtani, Essa Al-Hamid, Mohammed Al-Bajadi, Fawzan Al-Harbi and Abdulaziz Al-Shubaili, who are arbitrarily detained.
Mohammed Al-Qahtani was arbitrarily arrested in March 2012 and interrogated regarding his work with ACPRA and his peaceful activism. On 9th March 2013, the Criminal Court in Riyadh sentenced him to 10 years in prison to be followed by a travel ban of equal length on charges including "breaking allegiance to the ruler", "questioning the integrity of officials", "seeking to disrupt security and inciting disorder by calling for demonstrations", and "instigating international organisations against the Kingdom." The authorities failed to release Al-Qahtani on 22nd November 2022, when he finished serving his prison sentence. In addition, since 24th October 2022, Saudi authorities have denied him any contact with his family and continue to keep him in incommunicado detention.
Despite Al-Qahtani's wife making several inquiries about him to Al-Ha'ir prison, where Al-Qahtani was serving his sentence, prison officers continue to refuse to disclose any information about him. His family learned that he had undertaken a hunger strike and his health has considerably deteriorated, putting his life at imminent risk.
Even more alarming, ALQST for Human Rights reported that Dr Al-Qahtani was scheduled to appear before the Specialised Criminal Court on new charges on 2nd May at 8am in Riyadh, but he didn't appear in court and his hearing was postponed until 8th May 2023 when it was once again postponed.