Clampdown on expression online persists as Laos slips further down the press freedom rankings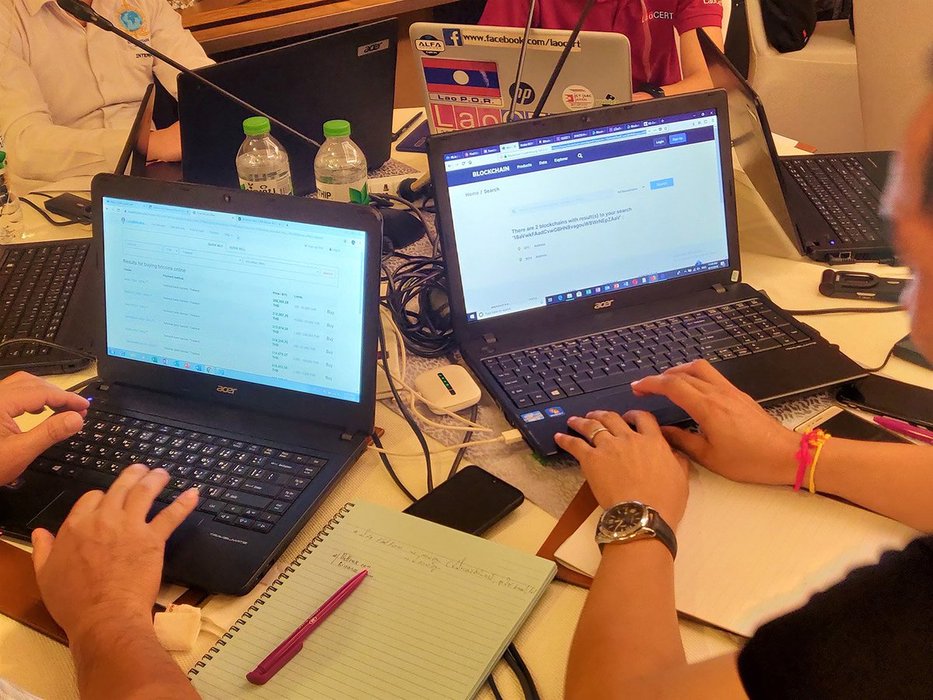 Laos has introduced stringent lockdown measures to mitigate the coronavirus (COVID-19) spread such as banning public gatherings and closing all the country's borders. As of 26th May 2020, confirmed cases of the coronavirus stands at 19 but some sources speculate that the majority of infections remain unreported. Concerns have been raised on the legitimacy of data as there have been no new cases for 43 consecutive days.
There have been reports of human rights violations occurring during the lockdown in Laos amid a near-total lack of space for free speech. Individuals circulating a video of a land grab were detained and there were arrests for 'fake news' or 'spreading rumours aimed at causing public panic' related to COVID-19. Laos press freedom rankings dropped further, while concerns were raised around the lack of information and consultation with communities on another proposed dam.
Expression
Two arrested after land grab video circulates on social media
In March 2020, Lao authorities arrested two residents from Xiengda village in Vientiane's Saysettha district after a video showing police clearing land to build a medical college, a drug centre and a hospital appeared on social media.
One of the arrested individuals was seen arguing with authorities, saying: "You are abusing your state-backed power to steal my land. I disagree with handing it over to you".
Village officials asserted that the land was state-owned and was once a national forest preserve. Village residents argued otherwise, saying it was previously communal land that was used for agricultural purposes. They added that the government never granted them permanent land titles.
The two arrested individuals were reportedly being "re-educated" in the district police station.
Laos often comes under criticism for land grabs in which authorities seize land from people for development projects by foreign and local companies without paying them fair compensation for lost crops, property and livelihoods. Affected villagers often refuse to speak out publicly for fear of retribution.
Lao authorities arrest online users
In February 2020, a woman was arrested after posting rumours on social media that persons infected with coronavirus were purchasing goods at a shopping mall in Vientiane. The woman has been reportedly charged with 'spreading rumours' and police reported that they were looking for additional online users who made similar posts.
In April 2020, another online user was arrested for merely live-streaming an event on social media. District Governor Khampheng Phetthoumphone told local media that the man "was handed over to the district police who will summon and charge him according to the law". He added that the event's organisers were to be 're-educated' for violating the stay-at-home order.
As documented in a joint submission by CIVICUS, FORUM-ASIA and the Manushya Foundation to the Human Rights Council in July 2019, due to the strict media controls, many Laotians often seek access to information online. Online criticism of the government and the Lao People's Revolutionary Party or circulating 'false information online' is criminalised in Decree No. 327 on Internet Based Information Control/Management of 16th September 2014. Besides the prosecution of activists, government critics have also been swiftly silenced for speaking up online.
Laos ranked in 172nd position for press freedom
In April 2020, Laos slipped further to 172nd place in the Reporters Without Borders' (RSF) annual World Press Freedom Index. The country was previously ranked 171st in 2019 and has consistently stagnated on the bottom ten of the list since 2013.
RSF noted that Laotians are turning to the Internet and social media in the face of absolute official media control. The 2014 decree bans criticism of government policies in online spaces, adding to an already repressive legal framework. Persons who have been found to speak up are either arrested, detained, or have been forcibly disappeared.
The ruling Lao People's Revolutionary Party (LPRP) exercises absolute control over the media including TV, radio and printed publications. Legal restrictions on the media aimed at ensuring strict adherence to and promotion of government policies were introduced by the 2016 amendments to the Media Act of 2008 and by the Decree No. 377 of 24 November 2015 on Press Activities of Foreign Media Agencies, Diplomatic Missions, and International Organisations, which requires the submission of materials for governmental approval before publication. These laws and the strict government controls have led to high levels of self-censorship by journalists in the country.
Lack of consultation with communities around proposed Sanakham dam
Laos to press ahead with 'destructive' new dam on Mekong river https://t.co/qq09k0RcWy

— The Straits Times (@STcom) May 12, 2020
In May 2020, it was reported that the authorities planned to proceed with plans for the Sanakham dam, believed to be the seventh largest dam on the Mekong River. Even though no formal approval from relevant authorities has been given, access roads encircling the site in Sanakham District are reportedly under construction.
The government has submitted a proposal for the Sanakham project to the Mekong River Commission (MRC). The MRC is an inter-governmental agency that works with regional governments to manage the river's resources. The proposal also included the results of a feasibility study and an environmental impact assessment (EIA) of the new project. This initiates an evaluation where member states can assess the possible impact of the dam on ecosystems and livelihoods and suggest remedies, although activists question the effectiveness of the process as the MRC lacks power to enforce recommendations.
According to reports, the Lao public and affected communities have not been adequately informed or consulted about the project. Stiff opposition has also come from civil society organisations in neighbouring Thailand, assumed to be the main market for the electricity to be generated by the planned dam. Phairin Sohsai, the Thai coordinator for environmental group International Rivers, said that the demand for energy in Thailand is not enough to justify the construction of yet another dam. Critics say dam projects have been railroaded through despite mounting evidence of ecological damage to one of the world's most biodiverse waterways.
Reports about this new dam have come after UN experts urged Lao authorities to take immediate steps to address ongoing rights violations faced by victims of the Xe-Pian Xe-Namnoy auxiliary dam collapse two years ago. It led to destructive flooding that killed at least 71 people and left thousands of people homeless.
As previously documented the authorities' efforts to stifle dissent has meant that citizens and local civil society are too afraid to criticise massive development projects that have a negative impact on the environment and livelihood of communities such as logging, agribusiness, mining and dams.
Association
#FreeMuay campaign launched for the release of environment activist in Laos
Read this op-ed by @NetiwitC & @Adambemma about the unfair imprisonment of "Muay" who was arrested after asking for help for flood victims in #Laos. @ManushyaFdn joins the #FREEMUAY Campaign & urges Lao gov 2 immediately release Muay. #FreedomOfExpression https://t.co/d2zcvdjGrU pic.twitter.com/DpK94uYuPS

— Manushya Foundation (@ManushyaFdn) February 21, 2020
In February 2020, Thai and Lao political activists in Bangkok teamed up to launch the #FreeMuay campaign. The #FreeMuay campaign seeks to inform the world about the imprisonment of Houayheuang "Muay" Xayabouly, a young female Lao environmentalist turned internet activist, and about the difficulties faced by the Lao people in raising their voice to demand accountability and transparency inside Laos, or in exile in Thailand.
As previously documented, in September 2019, Muay was arrested on defamation charges after condemning on Facebook the slow response of authorities in Laos' flooded southern Champassak and Salavan provinces. In November 2019, it was reported that she had been sentenced to five years' imprisonment.
Muay has been a vocal critic of the Lao government on Facebook, from instances of corruption to the mishandling of the Xe-Pian Xe Namnoy dam collapse in Attapeu Province.
Christians continue to face harassment from authorities
On 7th May 2020, Radio Free Asia (RFA) reported that Christian believers in Laos remain subject to harassment by local officials in spite of an updated law protecting religious activities and constitutional guarantees of religious freedoms.
In Luang Prabang province in the country's north, religious rights are still restricted, with officials deriding Christianity as an "American import". Christian villagers are also denied official assistance and are sometimes cheated out of their land.
According to RFA, on 15th March 2020, Lao pastor Sithon Thipavong was arrested by local officials for conducting unspecified religious activities in Kalum Vangkhea village in Savannakhet province's Xonbury district and has since been sentenced to six months in prison, sources said.
As previously documented, there have been reports of Lao Christians being arrested for holding a prayer service. According to Christian Solidarity Worldwide, while there have been some improvements in the protection of freedom of religion and belief, these are mostly restricted to urban areas; in rural areas efforts by the government to promote and protect this right are often undermined by social hostilities and the weak rule of law at local level.
Peaceful assembly
Hundreds protest at a Chinese garment factory over unpaid wages
Nearly 300 Lao Workers Strike Over Unpaid Wages at Chinese Garment Factory https://t.co/od57Ftr5HF

— Zashnain Zainal (@bedlamfury) April 16, 2020
In April 2020, an estimated 300 workers peacefully assembled in front of the Laos Comfort Garment Manufacturing Company, a Chinese company situated in Nasaythong District in Vientiane. The firm allegedly violated government COVID-19 lockdown orders and did not pay employees' wages for the month of March. Employees assert that the company has not been fair and transparent and had even demanded that workers to report to work to fulfill pending factory orders. The same company was accused of failing to pay minimum wages and making large deductions from employees' salaries in 2017.