Civil society calls for human rights reforms as new government comes to power in Australia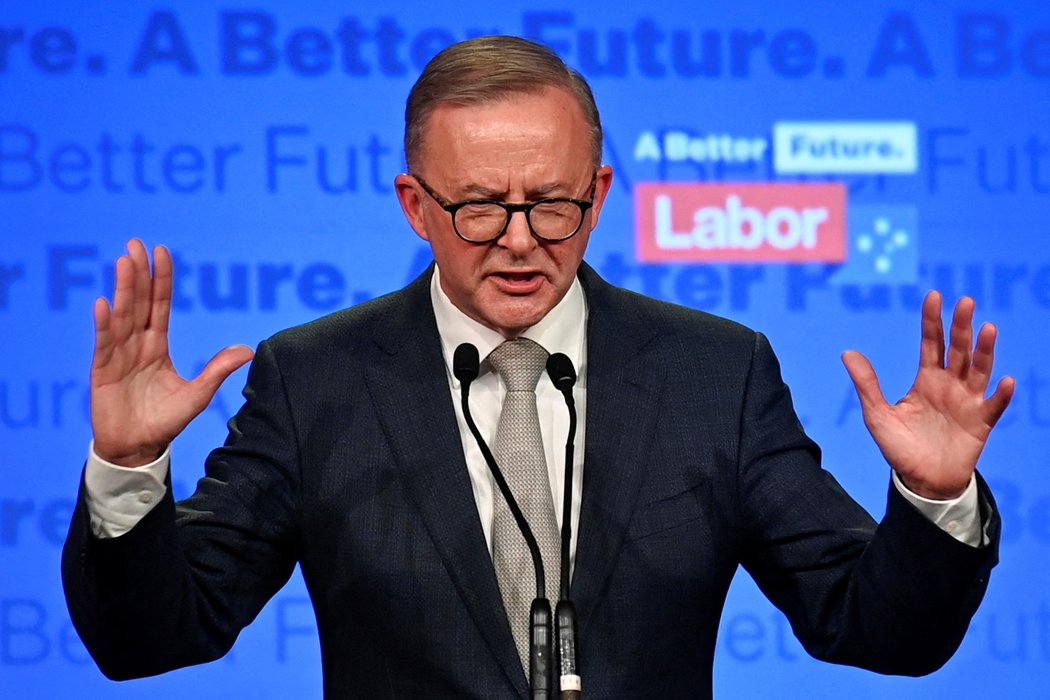 On 21st May 2022, Australia's Labor party claimed victory in the national election, ending nearly a decade of conservative government. Labor Party leader Anthony Albanese has been sworn in as the new Prime Minister, but it remains unclear whether Albanese will form a majority or govern with the support of crossbenchers. Ahead of the elections, the Labor party told Human Rights Watch (HRW) that "promoting universal human rights is an essential policy objective for Labor and that it "will continue to pursue effective human rights diplomacy that supports international and regional security in Australia's national interest."
In December 2019, the CIVICUS Monitor downgraded Australia from 'open' to 'narrowed' following a deterioration in civic space due to concerns around freedom of the press, the targeting of whistle-blowers, anti-protest laws and increased surveillance. 
Civil society groups in Australia had been calling for reforms in these areas in recent months. This include a greater commitment to press freedom as the country's press freedom index rankings by Reporters Without Borders (RSF) dropped and the review of national security and defamation laws that have made the journalism more difficult. There have also been calls for the reform of whistleblowing laws and to drop the prosecution of three whistleblowers. Activists have also been concerned about new and planned anti-protest laws as well as the treatment of refugees and asylum seekers.
In May 2022, an international body raised concerns around the accreditation of Australia's Human Rights Commission (AHRC) because of the way the government coalition made key appointments, as well as inadequate funding. Due to this, the Global Alliance of National Human Rights Institutions (GANHRI) decided to defer the reaccreditation of the Commission as an A-status national human rights institution. The global body warned that the Commission's ranking would be lowered if steps are not taken to ensure open merit-based selection processes for future Commissioner appointments. 
Following this, The Human Rights Law Centre, the Australian Human Rights Institute (UNSW Sydney) and Amnesty International Australia called on the government to ensure the AHRC is independent and effective.
Expression
Drop in press freedom rankings
Press freedom continues to be an issue in Australia. On 3rd May 2022, World Press Freedom Day, the Media, Entertainment & Arts Alliance (MEAA) Federal President Karen Percy called on the next government to "recommit to press freedom by putting in place overdue reforms to support public interest journalism". She said that while Australians relied on journalists to accurately and impartially convey important information, their jobs were made all the more difficult "when governments suppress information, refuse to answer questions, hide information under the pretext of national security, and when defamation laws are used to quash accountability".
Australia lags behind New Zealand, Taiwan and Timor-Leste on World Press Freedom Index https://t.co/JHIiX8gnOF

— ABC News (@abcnews) May 4, 2022
Reporters Without Borders (RSF) issued their press freedom index rankings on the same day, which saw Australia slip from 25th to 39th place among 180 countries. The group said that 'press freedom is fragile and ultra-concentration of media ownership, combined with growing official pressure, endanger public-interest journalism."
RSF added that Australia's Constitution does not contain an explicit clause to ensure protection of press freedom and that "since the end of the 2010s, several problematic laws: those on national security, espionage and data encryption, in particular, contain provisions authorising officials to violate the principle of journalists' confidential source protection."
Whistleblowers continue to face charges
"It is a dark stain on our democracy that Australia still has several public interest whistleblowers on trial"

On #WorldPressFreedomDay we urge major parties to commit to drop the prosecutions + reform our whistleblower laws

Via @KieranHRLC, @GuardianAus https://t.co/rQJTkvlpzi

— Human Rights Law Centre (@humanrightsHRLC) May 2, 2022
In early May 2022, the Human Rights Law Centre (HRLC) called on political parties to reform of whistleblowing laws and to drop the prosecution of three Australian whistleblowers – Bernard Collaery, David McBride and Richard Boyle – who are currently being prosecuted for working with journalists to expose serious wrongdoing.
As previously documented, the government prosecuted whistleblower and lawyer Bernard Collaery under section 39 of the Intelligence Services Act for disclosing information about the bugging of Timor-Leste government buildings in 2004, while working with his client, the former spy Witness K. It was an operation that gave Australia the upper hand in talks to carve up resources in the Timor Sea.
According to HRLC, since being charged in mid-2018, Collaery has been dragged through an endless, secretive prosecution. Almost five years later, there is no end in sight; a jury trial is unlikely to take place until 2023 at the earliest.
Human Rights Law Centre Senior Lawyer Kieran Pender said: 
"Whistleblowers and journalists make Australia a better place. They hold those who commit wrongdoing, including governments, to account. Whistleblowers should be protected, not punished."
On 16th May 2022, the federal government successfully blocked Collaery from obtaining key documents about the lawfulness of the notorious spy operation against Timor-Leste, arguing that questions about its legality are irrelevant.
Former Australian Defence Force lawyer David McBride is facing five national security-related charges for exposing allegations of misconduct by Australian special forces in Afghanistan, while Richard Boyle is a former Australian Taxation Office (ATO) employee who blew the whistle on aggressive debt recovery practices targeting small businesses.
Peaceful Assembly
Restrictive anti-protest law passed in NSW
"This draconian new law is part of an alarming national trend towards restricting peaceful protest rights in Australia, and it must be repealed at the earliest opportunity" - @KieranHRLC on NSW's new anti-protest law.

Via @junkee @milianne_r https://t.co/znZX7VbPae

— Human Rights Law Centre (@humanrightsHRLC) April 4, 2022
In recent years, we have seen increasing efforts by the authorities at the federal and state level to subvert the right to peaceful assembly by pushing for new anti-protest laws which are at odds with Australia's international obligations.
On 1st April 2022, the New South Wales (NSW) Parliament passed a new law - the Roads and Crimes Legislation Amendment Bill 2022 - to punish protesters who disrupt economic activity. Penalties of AUD$22,000 (USD15,598) or two years in jail could be enforced for protesting illegally on public roads, rail lines, tunnels, bridges and industrial estates. The laws apply around the port of Newcastle, Port Kembla and Port Botany, but the government intends to expand them.
It comes after a string of demonstrations by climate activists last month disrupted operations around Sydney's Port Botany, the largest container hub in NSW. Members of Blockade Australia staged protests on bridges, roads, freight rail lines and a crane to call for greater action on climate change.
A group, comprising the Aboriginal Legal Service (NSW/ACT), the NSW Council for Civil Liberties, Human Rights Law Centre, Environmental Defenders Office and Australian Democracy Network, slammed the bill and expressed concern about the constitutional validity of the new law.
Environmental Defenders Office CEO David Morris said: 
"The passage of this Bill is very disappointing, given its severe implications for freedom of speech in New South Wales. There is a real, palpable community concern about this new legislation, which seemingly is intended to limit the right to protest to circumstances where the state sanctions it."
Civil society slam new Tasmanian anti-protest bill
In April 2022, leading Tasmanian and national civil society groups called on the Tasmanian government to halt the introduction of an alarming new anti-protest law, currently before the Tasmanian Parliament.
The Tasmanian lower-house is considering the Police Offences Amendment (Workplace Protection) Bill 2022, which would substantially increase penalties and create new offences for protest-related activity.
The groups say the bill would have a significant chilling effect on the democratic freedom to protest. It is the Tasmanian Government's fourth attempt to restrict citizens' right to peaceful advocacy after previous attempts were struck down by the High Court and rejected by the Tasmanian Parliament. The groups are calling on the government to withdraw the proposed law.
Eloise Carr, Tasmania Director at The Australia Institute, said: 
"The Tasmanian Government's new anti-protest bill continues their sustained attack on Tasmanians' democratic right to peacefully protest. The bill creates disproportionate penalties, more than tripling the existing penalty for public annoyance and penalising trespass with the same penalty as for aggravated assault."
Association
Brutal treatment of refugees and asylum seekers
According to Amnesty International, the brutal treatment of refugees and asylum seekers has continued. This included their indefinite and arbitrary detention within Australia, and in Nauru and Papua New Guinea, although the government announced an end to offshore processing in Papua New Guinea by the end of 2021. Those arriving by boat were not permitted to apply for asylum in Australia. The number of refugees accepted for resettlement decreased from 18,750 in 2020 to 13,750 in 2021.
Amnesty International has been calling on the next Australian government to end the system of offshore detention, accept the New Zealand offer of resettlement and increase the annual refugee resettlement intake to at least 30,000 people.
Before the elections, the Labor Party had said to HRW that it "believes Australia can have secure borders while being compassionate" and that "regional offshore processing was never meant to be indefinite detention". It committed to accept and deliver the New Zealand resettlement offer and support regional resettlement through the UNHCR.