Civil society activists among those killed in violence around elections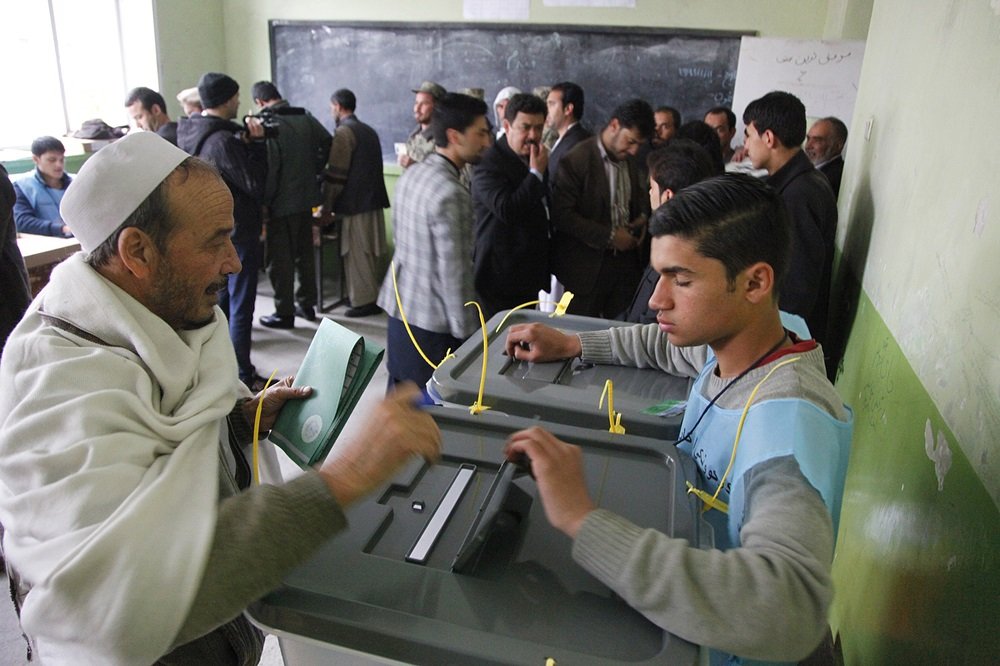 Association
Activists and candidates targeted around parliamentary elections
The Afghanistan parliamentary elections were held on 20th October 2018. The election for the 250-member parliament was delayed by nearly three years. The vote took place amid security threats from the Taliban who vowed to attack anyone trying to vote. The group called the elections "completely bogus" because of the presence of international troops in Afghanistan. The so-called Islamic State (Da'esh) armed group also vowed to disrupt the vote.
The Afghanistan Independent Human Rights Commission (AIHRC) registered 30 attacks against election candidates since the registration process began in July 2018. The commission said that during this period, 54 people including 10 parliamentary candidates were killed and 186 others were wounded.
On 26th September 2018, Afghan civil society activist and parliamentary candidate Nasir Mobarez was assassinated by unknown gunmen in Kandahar city. On 3rd October, Mubinullah Aimaq (pictured below), a civil society activist and an active member of the "The Alliance of Election Observer Groups for Transparency of Election" was shot by unknown gunmen and severely wounded in the vicinity of Karte-e-sea area in Kabul.
On election day itself, the Ministry of Interior of Afghanistan recorded 192 attacks on electoral sites, polling centers, and voters which left at least 17 civilians killed and 83 civilians injured. Afghan election candidate Jabar Qahraman was killed along with three other people by a bomb planted under his chair in the southern province of Helmand, days before the parliamentary elections. In another horrific incident, Hafizullah, a resident of Gereshk district was taken hostage by Taliban insurgents close to Nahre Saraj district who chopped off his inked-stained index finger as punishment.
Peaceful assembly
Scores killed at political rallies
Update: ISIL claims responsibility for a suicide attack at an election campaign rally in the eastern Nangarhar province in Afghanistan that killed at least 13 people https://t.co/inldfVqJju pic.twitter.com/Rct6BYAcs8

— Al Jazeera English (@AJEnglish) October 2, 2018
On 2nd October 2018, scores of civilians were killed and injured, after a suicide bomber attacked an elections campaign rally for parliamentary candidate Abdul Nasir Mohmmand in Nangarhar province, East of Afghanistan. The attack, claimed by the so-called Islamic State (Da'esh) killed at least 13 people with 25 others were wounded.
On 14th October 2018, at least 22 people were killed and 36 others wounded at a political rally for Nazifa Beg, a female parliamentary candidate in Takhar province, after twin bombs planted in a motorbike went off. According to the provincial police, two security force members were also among those killed in the explosion.
Expression
Journalists face restrictions and attacks while covering elections
On 20th October 2018, media watchdog Nai said that journalists suffered various restrictions in accessing information while covering the polls. A number of journalists in Balkh complained about the lack of cooperation from Election Commission's officials. HN, a reporter from 24 TV said that she had made repeated calls to interview provincial election commission's officials in Balkh, but they refused to answer or return her calls.
SS, reporter of Afghan Voice News Agency in Balkh, said he was not allowed to film the election process at Bakhtar High School, despite showing his press card provided by the Election Commission while AFF from Resallat Radio in Kohishtan district of Kapisa was allegedly physically assaulted by one of the candidates in the province.
Afghanistan tops right to information rating
On 28th September, it was reported that Afghanistan had topped the right to information (RTI) rating with an impressive score of 139 points out of a possible 150. The RTI Rating is a sophisticated methodology for assessing the strength of the legal framework for the right to information (RTI), developed by the Centre for Law and Democracy (Canada) and Access Info Europe (Spain). Every country which has adopted a national RTI law is ranked on the RTI Rating in due course.
Toby Mendel, Executive Director of the Centre for Law and Democracy said:
"It is tremendous that Afghanistan has passed such an incredibly strong RTI law…although implementation is always a challenge, this law will at least give the country the tools it needs to ensure its citizens can access information from public authorities."
According to the Centre for Law and Democracy, countries from the Global South dominate the top of the RTI Rating. Most of the countries in the top 25 positions adopted their laws since 2000.