China tries to deflect global criticism as persecution of activists, Uyghurs and censorship persists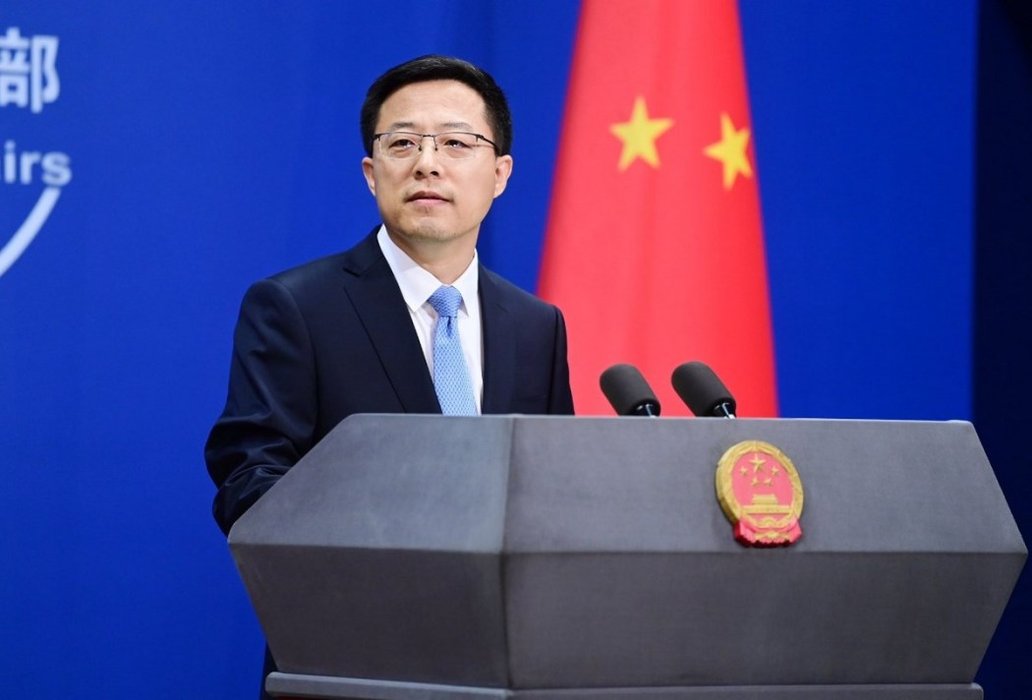 China's one-party authoritarian state under the Chinese Communist Party has systemically continued to repress fundamental freedoms and its civic space is rated 'closed' by the CIVICUS Monitor.
Due to this, global scrutiny of China's human rights record has increased during the year. At the end of May 2021, Australia and New Zealand expressed grave concerns over developments in Hong Kong and the human rights situation in the Xinjiang region of China, in the first face-to-face meeting between the heads of both countries in over 15 months.
On 21st June 2021, Michelle Bachelet, the UN High Commissioner for Human Rights, raised concerns about "reports of serious violations" in Xinjiang, and stated that she hoped a visit to the region with "meaningful access" could be "achieved this year". It was the first time that Bachelet had "publicly suggested a timeline for the visit [to Xinjiang], for which her office has been negotiating the terms since September 2018". Bachelet also stated that Beijing's imposition of a national security law in Hong Kong had a "'chilling impact' on democratic space and media."
A day after, more than 40 countries signed a joint statement at the UN Human Rights Council expressing serious concerns over Beijing's repressive actions in Xinjiang, Hong Kong and Tibet. They called for immediate, meaningful and unfettered access for independent observers to its western Xinjiang region, where UN experts say nearly a million Uyghurs and other Turkic Muslims have been detained in camps.
The European Union also adopted a resolution to freeze its ratification of the Comprehensive Agreement on Investment (CAI), a trade deal between the EU and China, following retaliation from the Chinese government for targeted sanctions against Chinese officials deemed responsible for crimes against humanity in Xinjiang in March 2021.
As pressure mounts on China over accusations of widespread human rights abuses, Human rights experts warn that Beijing is mounting a sophisticated campaign to both deflect scrutiny away from China's government and upend established norms and definitions around human rights.
In recent months, human rights defenders have been arrested, prosecuted and sentenced. Some have been arbitrarily sentenced to long terms in prison. New reports highlight mass imprisonment, torture and persecution amounting to crimes against humanity in Xinjiang and the government's crackdown on Tibetan monks. Dozens of accounts belonging to LGBTQ+ groups were deleted. Journalists were targeted, while dissidents were put under surveillance or forced to leave town ahead of the ruling Chinese Communist Party (CCP)'s centenary celebration and Tiananmen anniversary. A new law banning defamation of security forces was passed.
Association
Arrest and detention of human rights defenders
Under President Xi Jinping, in power since 2013, the government has intensified its repression at home. It has arbitrarily detained human rights defenders and lawyers and tightened control over civil society. Below are some of the recent cases documented:
Chinese HRD and lawyer Tang Jitian has been barred from leaving the country to see his ill daughter. Front Line Defenders condemns the arbitrary exit ban imposed on Tang Jitian and believes it is a reprisal for his work in defence of human rights:https://t.co/O5YKrUuV5X pic.twitter.com/kicb5Mgpyt

— Front Line Defenders (@FrontLineHRD) June 2, 2021
According to Frontline Defenders, on 2nd June 2021, border control authorities at the Fuzhou airport prevented Beijing-based human rights lawyer Tang Jitian from boarding a flight to Japan to see his ill daughter. The authorities told the human rights defender that the Beijing Municipal Public Security Bureau has imposed an exit ban on him because his travel abroad "may endanger national security". He was taken away by the authorities during immigration procedures at the airport. Tang Jitian is a human rights lawyer who has taken on human rights cases across a range of areas, including land rights, freedom of religion, freedom of expression and freedom of association.
Xie Yanyi was carrying out research at the home of Guo's parents in Jilin's Siping city on Saturday when dozens of police burst in and detained him, he told RFA on Monday.https://t.co/BLoGRTkQGQ

— Radio Free Asia (@RadioFreeAsia) June 14, 2021
Chinese police detained prominent rights lawyer Xie Yanyi on 14th June 2021, as he was investigating the sudden death of disabled petitioner Guo Hongwei in a prison in the northeastern province of Jilin. Xie was carrying out research at the home of Guo's parents when dozens of police burst in and detained him. They took away a large number of documents linked to Guo's trial, appeal, and subsequent complaints filed by his family, who regard his death as suspicious. Xie was forcibly escorted aboard a high-speed train and brought back to Beijing, where he is based.
Activist Wang Aizhong spoke his mind on Twitter. Now he's behind bars https://t.co/4HSzVOiCW0

— South China Morning Post (@SCMPNews) June 6, 2021
On 8th July 2021, it was reported that authorities in the southern Chinese province of Guangdong formally arrested rights activist Wang Aizhong on charges of "picking quarrels and stirring up trouble". Wang, 45, was detained at his home in Guangdong's provincial capital Guangzhou at the end of May, while his apartment was searched by police, who confiscated reading materials and computer devices. Wang was a key activist during protests in Guangzhou in January 2013 that were sparked by the rewriting of a New Year's Day Southern Media Group editorial calling for constitutional government.
On 15th July 2021, authorities in the southwestern province of Sichuan formally arrested a prominent rights activist on suspicion of "picking quarrels and stirring up trouble," a charge often used to target peaceful critics of the ruling Chinese Communist Party (CCP). Xie Junfeng was detained in June 2021 after allegedly leaving his place of residence in violation of bail restrictions. Xie has campaigned for the rights of the most vulnerable in society, as well as being a vocal public supporter of jailed Sichuan dissident Huang Qi. His frequent interviews with foreign media organisations, including RFA, have also made him a thorn in the authorities' side, observers have said.
[1/3] #China: @RSF_inter calls for the release of Zhou Weilin (@Zhouweilin_86 ), a Chinese journalist working for independent human right news website, @weiquanwang, who was recently sentenced to three and half years in prison. https://t.co/OTHPYwOx8K @ChuBailiang @joshchin @IFEX

— RSF in English (@RSF_en) August 6, 2021
Authorities in the eastern Chinese province of Anhui jailed Zhou Weilin, a human rights activist and citizen journalist, for three-and-a-half years on public order charges for getting overseas funding and providing information to human rights groups. On 4th August 2021, it was reported that Zhou Weilin was found guilty of "picking quarrels and stirring up trouble" by the Feidong County People's Court following a secret trial in November 2020.
维权网: 长沙富能公益案之程渊被判刑5年有期徒刑 https://t.co/GkzfbnQu26 pic.twitter.com/t0I1ScUssl

— 维权网 (@weiquanwang) August 5, 2021
On 6th August 2021, Amnesty International reported that Cheng Yuan, Liu Yongze and Wu Gejianxiong, the founder and two staff members of NGO Changsha Funeng, were each sentenced to between two and five years in prison in a secret trial. They were tried for "subversion of state power" in September 2020 at the Changsha Intermediate People's Court after being held incommunicado for nearly 18 months. Their families weren't informed of the trial and were therefore unable to attend. Changsha Funeng is an NGO advocating for the rights of people with disabilities and other marginalised groups and combats employment discrimination against people living with HIV and hepatitis B through litigation.
UN expert says human rights defenders given long jail terms, tortured
In June 2021, the UN's independent expert on human rights defenders said she feared activists in China were being arbitrarily sentenced to long terms in prison or house arrest, and tortured, as well as being denied access to medical treatment, their lawyers and families.
Mary Lawlor, the UN Special Rapporteur on the situation of human rights defenders, said she had received countless reports indicating the mistreatment of human rights defenders in Chinese custody. Lawlor said she was aware of at least 13 human rights defenders who have been sentenced on spurious charges, such as 'picking quarrels' or 'provoking trouble', to 10 years or more in jail for peacefully defending the rights of others.
New report highlights persecution in Xinjiang
🚨 NEW INVESTIGATION 🚨

Today we launch the most comprehensive investigation to date of the crushing repression faced by Uyghurs, Kazakhs and other predominantly Muslim ethnic minorities in #Xinjiang, #China.

Find out more: https://t.co/G7uztRB2jx 📢 pic.twitter.com/lJEvxw5PjL

— Amnesty International (@amnesty) June 10, 2021
In June 2021, Amnesty International released a new report, 'Like We Were Enemies in a War': China's Mass Internment, Torture, and Persecution of Muslims in Xinjiang, based on new testimonies from former detainees detailing the extreme measures taken by Chinese authorities since 2017 to essentially root out the religious traditions, cultural practices and local languages of the region's Muslim ethnic groups. They include state-organised mass imprisonment, torture and persecution amounting to crimes against humanity. Carried out under the guise of fighting "terrorism", these crimes have targeted ethnic Uyghurs, Kazakhs, Hui, Kyrgyz, Uzbeks and Tajiks.
According to the organisation, the Chinese authorities have built one of the world's most sophisticated surveillance systems and a vast network of hundreds of grim "transformation-through-education" centres – actually, internment camps – throughout Xinjiang. Torture and other ill-treatment is systematic in the camps and every aspect of daily life is regimented in an effort to forcibly instil a secular, homogeneous Chinese nation and Communist party ideals.
The report documents how, since early 2017, huge numbers of men and women from predominantly Muslim ethnic minorities in Xinjiang have been arbitrarily detained. They include hundreds of thousands who have been sent to prisons in addition to hundreds of thousands – perhaps even a million or more – who have been sent to internment camps.
Every former detainee Amnesty International interviewed suffered torture or other ill-treatment. This included the cumulative psychological effect of their daily dehumanisation, as well as physical torture in the form of beatings, electric shocks, solitary confinement, deprivation of food, water and sleep, exposure to extreme cold, and the abusive use of restraints, including torture tools like tiger chairs. Some reported being restrained in a tiger chair for 24 hours or more.
Both inside and outside the camps, Xinjiang's Muslims are among the most heavily surveilled populations in the world. For at least several months after being released from a camp, all former internees are under near-constant electronic and in-person surveillance, including invasive "homestays" by government cadres who monitor them and report "suspicious" behaviour. Freedom of movement for released internees is also heavily restricted, with a massive number of security forces patrolling the streets and operating thousands of checkpoints.
Dozens of Muslim men and women told Amnesty International the regional Chinese authorities showed extraordinary hostility towards their Islamic faith. Basic religious and cultural practices have been deemed "extremist" and used as grounds for detention.
Agnès Callamard, Amnesty International's Secretary General said: "The international community must speak out and act in unison to end this abomination, once and for all. The UN must establish and urgently dispatch an independent investigative mechanism with a view to bringing those suspected of responsibility for crimes under international law to account."
Four Tibetan monks jailed for up to 20 years
"Prosecute Them with Awesome Power"

China's Crackdown on Tengdro Monastery and Restrictions on Communications in #Tibet https://t.co/fyE7Md4uCm pic.twitter.com/iLqY6rDT6b

— Human Rights Watch (@hrw) July 10, 2021
According to a new report by Human Rights Watch, Chinese authorities in the Tibet Autonomous Region (TAR) have prosecuted four monks who received up to 20 years in prison for dubious offences.
The 61-page report, "'Prosecute Them with Awesome Power': China's Crackdown on Tengdro Monastery and Restrictions on Communications in Tibet" details, for the first time, the government's crackdown on Tibetan monks in the little-known Tengdro monastery.
In September 2019, police in Lhasa, the Tibetan capital, found private messages on a cell phone lost by Choegyal Wangpo, a Tibetan monk. Several messages had been exchanged with Tibetan monks living in Nepal, including records of donations after the 2015 Nepal earthquake. The police responded with a raid on the monastery that resulted in multiple arrests, a suicide, and, in 2020, a secret trial of four monks.
The four monks – Choegyal Wangpo, Lobsang Jinpa, Norbu Dondrup and Ngawang Yeshe – received sentences of 20, 19, 17 and 5 years respectively, even though sending messages abroad or making humanitarian donations does not violate Chinese law.
China occupied Tibet in 1950 and claims the region has been part of its territory for centuries, although many Tibetans, who are linguistically and ethnically distinct from Chinese, say they were in effect independent. Ethnic Tibetans in China face discrimination and restrictions on their rights to freedom of religious belief, expression and association. Peaceful calls for greater autonomy in the Tibet Autonomous Region and Tibetan-populated areas have been met with harsh repression carried out under 'anti-separatism' campaigns.
Expression
Crackdown on LGBTQ+ social media accounts
In July 2021, it was reported that the social media platform WeChat had deleted dozens of accounts belonging to LGBTQ+ groups at universities. Screenshots of notices sent to the holders of the deleted accounts said they had broken laws and regulations governing online content, amid concerns that the ruling Chinese Communist Party (CCP) is now targeting gay content and activism.
The move by censors comes after the cancellation of Shanghai's decade-old Pride event in 2020. The organisers, ShanghaiPRIDE, gave no reason for the decision, but local activists said the group had likely come under political pressure from the authorities. The organisation had previously been legally permitted to run the event by the Chinese Communist Party (CCP).
ShanghaiPRIDE has been involved in ongoing civil society activities in support of the LGBTQ+ community in China, including running seminars for the parents of LGBTQ+ people.
Government censors have since carried out a number of crackdowns on LGBTQ+ representation on social media, in books, comics and on TV and film. According to RFA, activists said the crackdown stemmed in part from a conservative attitude to sexuality under the indefinite rule of CCP general secretary Xi Jinping, and partly from a fear that civil organisations are a threat to party rule.
Journalists targeted to censor and silence critical reporting
China continues to be the world's biggest jailer of media workers. According to Reporters Without Borders (RSF), more than a hundred are currently detained, often in conditions that pose a threat to their lives. The Chinese authorities have tightened their grip on news and information even more since the emergence of COVID-19. President Xi Jinping's regime has imposed a social model based on control of news and information and online surveillance of its citizens. China's state and privately-owned media are under the Communist Party's ever-tighter control, while the administration creates more and more obstacles for foreign reporters. At the same time, Beijing is trying to export its oppressive model by promoting a "new world media order" under China's influence.
In June 2021, Radio Free Asia reported that the authorities had detained the anonymous author of the Program-Think politics blog, who evaded government surveillance for around 12 years, subjecting him to brutal interrogations in a bid to gain a "confession". According to the report, Program-Think was detained by Shanghai police in early May 2021, and that his last post on 9th May 2021 had been a scheduled posting.
Program-Think was likely detained for exposing the hidden wealth of high-ranking members of the ruling Chinese Communist Party (CCP) conducted via his blog on the overseas-based Blogger.com platform. The blogger had continued an in-depth analysis of CCP leaders' wealth following the publication of the Panama Papers in 2016.
A journalist who criticised the performance of a hand-picked youth representative at the ruling Chinese Communist Party (CCP)'s centenary celebrations on Tiananmen Square had her social media account deleted. On 2nd July 2021, The Weibo account of Song Shiting, a reporter for Sanlian Life Weekly, disappeared after she was critical of delegates representing the CCP's Youth League at the ceremony, who seemed to have been picked for their model-like looks.
According to the Committee to Protect Journalists, on 29th July 2021, a court in Feidong county in Anhui province in eastern China sentenced Zhou Weilin, a reporter for the Chinese-language human rights news website Weiquanwang, to three years and six months in prison on charges of "picking quarrels and provoking trouble" citing his reporting on human rights in articles and Twitter posts as evidence of the fact that he was paid for his reporting, describing it as "foreign funding."
Surveillance and forced "vacations" around centenary celebration and Tiananmen anniversary
Around 10 members of the Tiananmen Mothers victims' group laid offerings for their loved ones at Beijing's Wan'an Cemetery, closely watched by around 30 plainclothes police.https://t.co/JbG5KLZnWj

— Radio Free Asia (@RadioFreeAsia) June 4, 2021
Human rights activists and dissidents were put under surveillance or forced to leave town by state security police ahead of the ruling Chinese Communist Party (CCP)'s centenary celebration on 1st July 2021. RFA reported that Beijing-based political activist Zha Jianguo said he was under surveillance. He added: "There is a detail following me now. They follow me everywhere, even when I go to the hospital. There are people on duty at my door round the clock. They started from 15 June and will carry on until the beginning of July." Beijing-based dissident Ji Feng said state security police from his hometown in the southwestern province of Guizhou were taking him out of town.
Dozens of other activists across China were also forced to take supervised "vacations" ahead of the 32nd anniversary of the Tiananmen massacre. RFA reported that Nanjing-based citizen journalist Sun Lin was currently on an enforced "vacation," while Hunan-based online activist Mididixiang is under close surveillance.
Dissidents and rights activists who have previously been vocal on overseas social media platforms like Facebook and Twitter were silent, presumably warned off posting by state security police.
Despite this, the Tiananmen Mothers victims' group of more than 100 family members issued its annual statement calling on the CCP to move ahead with compensation, a historical reassessment of the 1989 student movement and subsequent massacre of unarmed civilians by the People's Liberation Army (PLA), and for those responsible to be brought to justice.
New law banning defamation of security forces
In June 2021, the Chinese Communist Party (CCP) passed a law banning "defamation" or "insults" to military personnel following the jailing of a blogger for posting about People's Liberation Army (PLA) soldiers during border clashes with Indian troops.
The standing committee of the National People's Congress (NPC) passed the law, banning organisations or individuals from "slandering or derogating the honour of servicemen [and women], nor may they insult or slander the reputation of members of the armed forces."
The law comes after blogger Qiu Ziming, who had more than 2.5 million followers on social media, was jailed for eight months for "defaming martyrs," the first case since changes to the law earlier this year banning insults or defamation of revolutionary heroes and martyrs. The social media platform WeChat quickly moved to warn account holders that they would face a permanent ban if they violated the new law.