Canada: Emergency powers ruled appropriate, potentially opening door for future violations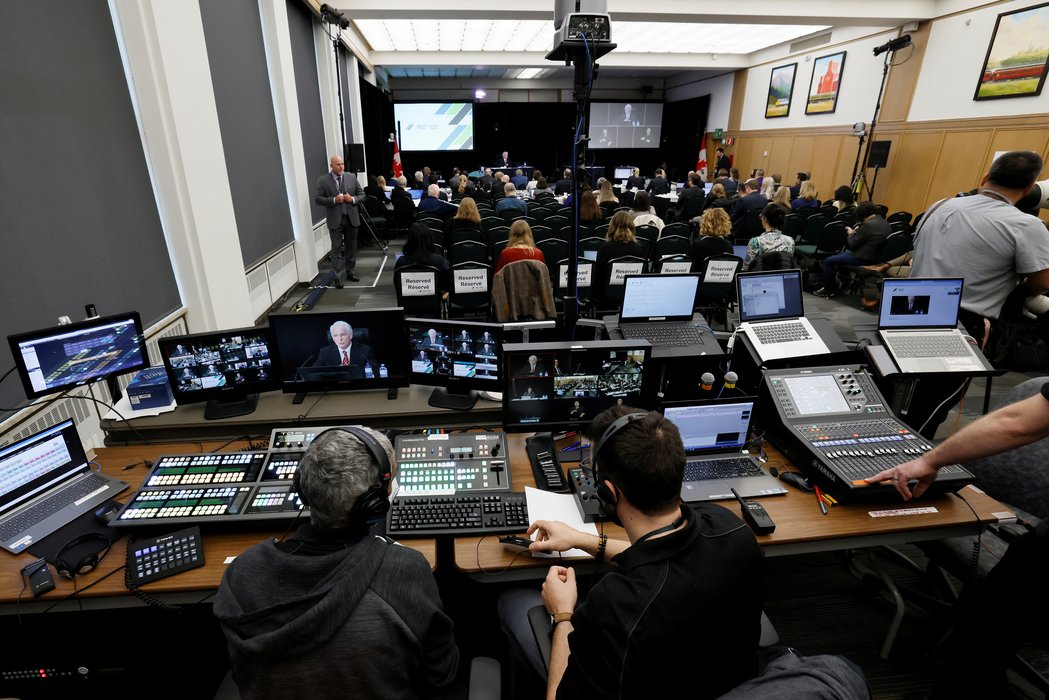 Peaceful Assembly
Public Commission into emergency powers
Our reaction to the @POECommission report tabled earlier today via @CaraZwibel 🔗⬇️
#cdnpoli #EmergenciesActInquiry https://t.co/RWnWWoZeIt

— Canadian Civil Liberties Association (@cancivlib) February 17, 2023
On 17th February 2023, a Public Commission determined that Prime Minister Trudeau's government had met the "very high threshold" for invoking the Emergencies Act to quell the protests by truckers in February 2022. The Emergencies Act allowed authorities to close certain public spaces, freeze truckers' personal and corporate bank accounts and gave police the power to haul away vehicles. As previously reported on the CIVICUS Monitor, a public inquiry into the use of the emergency powers had been ongoing for several months.
"The measures taken by the federal government were for the most part appropriate and effective and contributed to bringing a return to order without loss of life or serious injury to people or property," said Commissioner Paul Rouleau. While the Commission found there was a failure to provide a clear pathway to unfreeze the assets of those who had their assets frozen, the inquiry concluded that the freezing of assets was an appropriate way to prevent the protests from being financially sustained over the long term.
However, some free expression advocates criticised the Commission's conclusion, saying this precedent may make it easier for the government to declare public order emergencies in the future. Among other things, critics said the emergency orders were written too broadly, not limited to specific protests or geographic locations and could be used to limit peaceful protests. The Canadian Civil Liberties Association (CCLA) issued a statement saying they "disagree with the Commissioner's conclusion that the legal threshold for invoking the Act was met" but that the process contributed to greater transparency and understanding of what occurred. The group underscored that they had launched a judicial review which will be heard in April 2023.
Environmental protests
Mass protest at "unjustified" Council plans to build over 40% of all new homes on Green Belt sites In one of the biggest residents' protests ever held in Epsom, over 200 demonstrators waved banners, wore green or green belts, and chanted "Green not Greed https://t.co/FoeCfdt8fm

— Epsom & Ewell Green Belt Group (@epsomgreenbelt) February 27, 2023
On 26th February 2023, climate activists demonstrated across Ontario as part of a province-wide protest against the Doug Ford government's plans to develop the Greenbelt, a green space just south of Ottawa's urban core. Environmental advocacy organisations said the Ontario government's Bill 23 strips environmental protections to make it easier to build costly car-dependent sprawl. They also expressed concerns over the planned increase of natural gas power plants, which will increase carbon emissions.
On 22nd February 2023, an animal advocacy group protested outside a supermarket in Vancouver and filed a legal complaint against a provincial slaughterhouse for alleged animal cruelty. Animal Justice gathered hidden-camera footage which reportedly showed staff at a Meadow Valley Meats facility "forcefully hitting and kicking" cows, sheep and goats before leading the animals to slaughter. The group also claims the company knowingly violated several federal regulations governing slaughterhouses. "We see animals handled roughly in a variety of respects, including electric prods used on their face, which the regulations are just crystal clear in that you are not allowed to do that at the time of slaughter," said the organisation's executive director.
In a related story, dozens of people protested outside the Vancouver Convention Centre where the International Marine Protected Areas Congress (IMPAC5) was being held on 4th February 2023. With signs and banners advocating for miners to stay off the seabed, protesters called for a ban on deep sea mining. They called for a commitment to global biodiversity and the protection of marine ecosystems.
Further protests
In late February 2023, thousands of people rallied to mark the one-year anniversary of Russia's invasion of Ukraine. Organised by the Ukrainian Canadian Congress, some 40 "Stand With Ukraine" events were held in cities across the country. In Toronto, more than a thousand people, many draped in or waving the colours of the Ukrainian flag, marched downtown on 24th February 2023. Prime Minister Justin Trudeau was also in attendance and was heckled by protestors. Anti-war groups such as the Nova Scotia Voice of Women for Peace have called on the Canadian government to stop sending weapons to Ukraine and instead support negotiations to end the violence.
On 23rd February 2023, nurses in Ottawa demonstrated in a province-wide day of action to raise awareness about their working conditions including salaries, recruitment and patient care. Organised by the Ontario Nurses' Association (ONA), the workers say wages are an issue after Bill 124, a provincial law that limited salaries and bargaining rights for certain public sector employees, capped salary increases. As previously reported on the CIVICUS Monitor, unions have challenged this legislation in Ontario's courts. "Our members have signalled that they will not tolerate the unsafe staffing, wage suppression or heavy workloads that are responsible for our members' increasing inability to provide the best patient care possible," said an ONA spokesperson. Contract talks between the union and the Ontario Hospital Association broke down in March 2023 and will head to arbitration in early May.
Expression
Canada's Online News Act is angering Meta and Google. Here's a timeline on how we got here https://t.co/iA7332vz7I

— CJR (@CJR) November 2, 2022
In late February 2023, Google began temporarily limiting access to news in some users' search results and threatening to cut off access to news across Canada. The move comes in direct response to bill C-18, the 'Online News Act,' that is being debated by the country's parliament. As previously reported on the CIVICUS Monitor, the bill introduced in 2022 would establish a requirement that companies such as Google and Facebook share revenues from publishers' news content. Supporters of the proposal said it would provide fair compensation to a news industry currently "in crisis." Google and other tech companies argue that the bill amounts to a "link tax."
On 15th February 2023, a man was arrested and charged with one count of assault for allegedly assaulting a CBC camera operator at a protest against COVID-19 restrictions. Vojislav Zmukic is believed to have been one of several people who attacked a group of journalists covering protests against vaccine mandates at the Pacific Highway border in February 2022.
On 3rd February 2023, Alberta's authorities said the province would soon begin requiring post-secondary universities to report to government annually on their efforts to 'protect free speech' on campus. The decision was made in response to the cancellation of a lecture by a controversial academic at the University of Lethbridge, after an outcry against the event from the student body. The Canadian Association of University Teachers (CAUT) criticised the decision to cancel the lecture, but also defended university autonomy as a principle. "The government cannot and should not dictate how universities run their internal academic affairs," said executive director David Robinson.
Separately, several civil society and academic groups partnered to launch an online database tracking police-involved deaths in Canada. Tracking (In)Justice is designed to allow the public to have access to data from publicly available sources, including government reports, press releases and reliable media releases about police use of force resulting in deaths. The data available includes the date, location, police force, level of force used and - when known - age, race and gender. Some key facts from the data include:
Since 2000, 704 people have died during police use of force incidents.
69 people died in 2022, the highest number in the last 20 years.
Black and Indigenous peoples are over-represented in the numbers of police use of force deaths.