Australia: Anti-protest laws, arrest of protesters and prosecution of whistleblowers undermines civic freedoms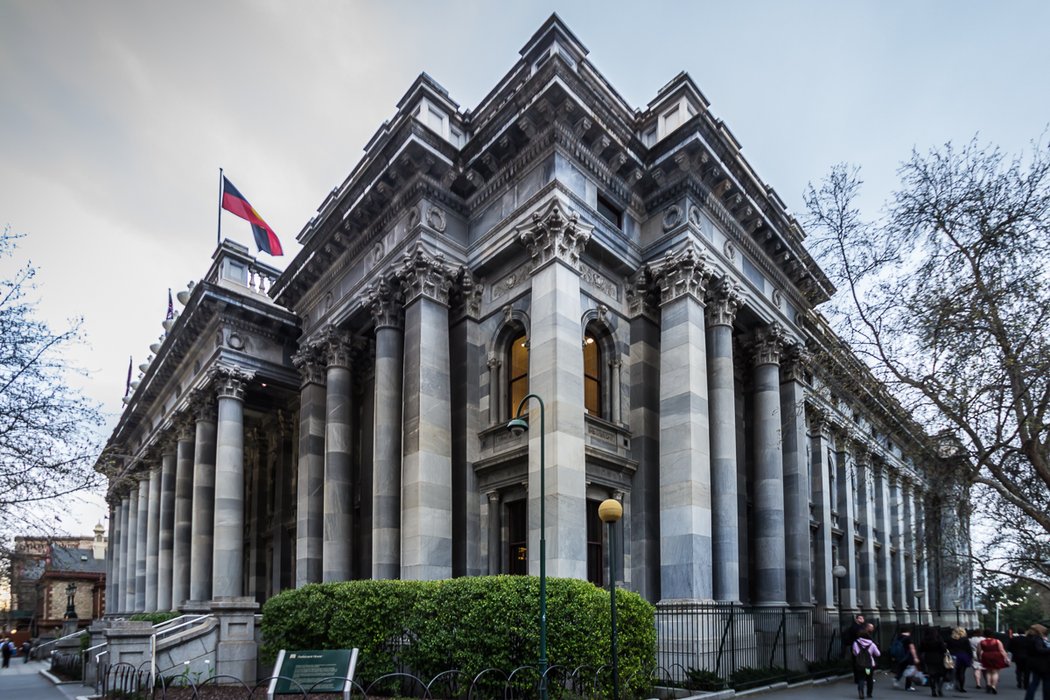 Australia remains rated as 'narrowed' by the CIVICUS Monitor in its most recent report in March 2022. Concerns highlighted previously include the continued prosecution of whistle-blowers, the passage of anti-protest laws which are at odds with Australia's international obligations, and the arrest of climate protesters.
Parliament is holding an Inquiry into Australia's Human Rights Framework and the deadline for submissions was 1st July 2023. The Parliamentary Joint Committee on Human Rights is expected to complete its inquiry and hand down a final report by 31st March 2024.
Civil society groups have been making submissions and have called on the Albanese government to introduce an Australian Charter of Human Rights to guide government decision making, prevent breaches of human rights and provide access to justice.
In recent months, another anti-protest law was passed in South Australia, while climate protests continue to face disruption and arrests. A whistle-blower - who exposed allegations of misconduct by Australian special forces - is to stand trial more than four years after being charged, while a legal group is intervening in a landmark whistle-blower protections appeal. Civil society groups are also concerned that a complex web of secrecy laws is undermining democracy and silencing whistle-blowers, journalists and human rights defenders.
Peaceful Assembly
South Australia government passes anti-protest law
South Australia rushes through anti-protest laws as activists rally outside oil and gas conference https://t.co/kMHnti55O2

— The Guardian (@guardian) May 18, 2023
In May 2023, South Australia's government passed a law to ramp up fines for disruptive protests. The law was rushed through the South Australian Lower House of Parliament without any public consultation, with both the Labour government and the Liberal opposition supporting the changes.
The Summary Offences (Obstruction of Public Places) Bill 2023 (SA) could see people hit with fines of up to AUD 50,000 (USD 33,650) and three-month jail terms for obstructing a public place. Previously, the maximum fines were AUD 750 (USD 504).
The bill was proposed just two days after the state's energy minister told the fossil fuel industry at a conference that the state was "at your disposal".
Activists across the country have continued to raise the alarm at the worsening climate emergency. Human rights groups believe these laws appear designed to intimidate the climate movement and create a chilling effect on those thinking of taking to the streets.
David Mejia-Canales, senior lawyer at the Human Rights Law Centre (HRLC) said: "Australia's democracy is stronger when people protest on issues they care about. The Malinauskas Government's new laws are not only anti-protest, but they are also anti-people".
As previously documented, South Australia is the latest jurisdiction to impose severe penalties on people for engaging in peaceful protest, joining New South Wales, Tasmania, Victoria and Queensland who have passed anti-protest laws in the last five years. According to the HRLC, South Australia's anti-protest laws carry the harshest financial penalties in Australia.
Ongoing arrest of climate protesters
Under the current government, the CIVICUS Monitor has seen the arrest of protesters, especially those mobilising around climate issues. This trend has persisted in recent months
4 arrested for redecorating Santos building this morning.
Santos are climate criminals risking the great artesian basin with gas wells in the pilliga. #GamilMeansNo#WaterIsLife pic.twitter.com/poJcL3wmDW

— VioletCoCo (@VioletCoCo5) May 18, 2023
In May 2023, four climate change protesters from the climate action movement Extinction Rebellion were arrested in Adelaide's CBD after allegedly throwing paint at the Santos building. Santos Ltd is an Australian oil and gas exploration and production company. They were charged with numerous offences including property damage.
Climate activists have shut down the Port of Brisbane Motorway. Lytton Rd is closed in both directions, with long delays expected https://t.co/IikzISjGa9

— The Courier-Mail (@couriermail) June 18, 2023
On 19th June 2023, a protester was arrested and charged after the motorway into the Port of Brisbane was blocked in both directions, causing significant delays with trucks backed up for kilometres. She was charged with one count each of unregulated high-risk activities, trespass, committing public nuisance, pedestrians causing an obstruction, contravening direction and using a dangerous attachment device to interfere with transport. The protest was part of a national movement by Blockade Australia, with activists also blocking the Port of Melbourne and the Newcastle Coal Port.
Two days later, another three climate activists were arrested after a peak-hour blockade on a busy Brisbane motorway with one Blockade Australia protester chained between two vehicles. Blockade Australia's Bridget Slattery said the protest was against "inaction on the climate crisis".
Expression
Dozens of climate activists arrested after shovelling coal from train
#Australia #climate protest: Rising Tide activists shovel coal off train

About 50 climate activists have been arrested in the Australian state of New South Wales after protesters climbed on a train carrying coal and began shovelling ... More: https://t.co/n131XNkoyt pic.twitter.com/e5PXcEefe8

— International Agency for Journalism AIJES (@aijesnews) April 16, 2023
On 16th April 2023, the Guardian reported that dozens of climate activists had been arrested after protesters scaled a train bound for the Port of Newcastle and began shovelling coal out of its wagons.
The train was brought to a standstill a few kilometres from the port while passing Sandgate, near the Pacific Highway. About 20 people linked to climate defence group Rising Tide climbed onto the train and used shovels to unload coal from the laden wagons, while another 30-odd provided support inside the rail corridor. A banner hung from the train read: "Survival guide for humanity: no new coal."
Newcastle City police district Commander Supt. Kylie Endemi told reporters that 47 activists had been issued with court attendance notices and another three had been charged, two for alleged malicious damage and one for allegedly assaulting a security guard.
Climate activist arrested after climbing Melbourne spire
JUST IN: An extinction rebellion protestor has climbed the Art Centre Spire to unveil a climate change banner. It's ahead of three days of disruptions in Melbourne next month. Police on scene. @sunriseon7 #7newsmelb pic.twitter.com/AbNinhVURW

— Teegan Dolling (@tdolling) April 27, 2023
On 28th April 2023, an Extinction Rebellion member was arrested after climbing onto the spire of the Arts Centre Melbourne in one of the group's latest stunt protests calling for climate action. The man unfurled a vivid pink banner down the spire, which reaches around 162 metres off the ground.
He was supported by dozens of protesters who set up tents and unfurled banners around the Art Centre with slogans such as 'Climate chaos = war + famine' and 'Business as usual = death'. The man spent around three hours up the spire before specialist police escorted him down.
Whistleblower to stand trial more than four years after being charged
Please support a whistle blower - David McBride Legal Fund https://t.co/ulETaM8saF

— Neale Blackwood (@ExcelYourself) April 7, 2023
Former military lawyer David McBride will face trial for allegedly leaking classified defence information to the media.
On 13th April 2023, the ACT supreme court set the trial for 6th November 2023, meaning McBride will have waited four years and eight months since he was formally charged at his first court appearance.
As previously documented, McBride is facing five national security-related charges for exposing allegations of misconduct by Australian special forces in Afghanistan. He leaked the information to three senior journalists at the ABC and the then Fairfax Media newspapers.
The material later formed the basis of "The Afghan Files", a 2017 ABC exposé revealing allegations of misconduct by Australian special forces in Afghanistan, including possible unlawful killings. The disclosures also led to a much-publicised federal police raid on the ABC's Sydney offices in 2019. McBride has pleaded not guilty to five charges, including the unauthorised disclosure of information, theft of Commonwealth property and breaching the Defence Act.
Human Rights Law Centre senior lawyer Kieran Pender urged the Commonwealth to intervene and end the prosecution. He said: "Rather than prosecuting whistle-blowers, the Australian government should get on with fixing whistle-blowing law and ensuring accountability for Australia's wrongdoing in Afghanistan."
Legal group intervenes in landmark whistle-blower protections appeal
.@MarkDreyfusKCMP has failed justice by refusing to end the prosecution of Richard Boyle. How can there be justice when perpetrators of abusive administration and corporate double dealing avoid accountability while whistleblowers are persecuted? #auspol https://t.co/icyLap0Q2x

— Rex Patrick (@MrRexPatrick) May 15, 2023
On 22nd June 2023, it was reported that the Human Rights Law Centre (HRLC) had been granted leave to participate as amicus curiae (friend of the court) in a landmark appeal as part of the ongoing unjust prosecution of whistle-blower Richard Boyle.
As previously documented, Boyle is a former Australian Taxation Office (ATO) employee who blew the whistle on aggressive debt recovery practices targeting small businesses, which ultimately led to several reviews and policy reform. He initially raised his concerns internally in accordance with the federal Public Interest Disclosure Act, but after nothing was done he went to the media, which is also in accordance with the Act.
According to the HRLC, Boyle had sought immunity under the federal public sector whistle-blowing law, the Public Interest Disclosure Act. In March 2023, Judge Kudelka of the District Court of South Australia ruled that Boyle was not immune from prosecution and that the key protection in the PID Act only applies to the act of blowing the whistle, not related preparatory steps.
Ahead of his trial in October 2023, Boyle appealed to the Court of Appeal of the Supreme Court of South Australia. Justice Doyle granted leave to the Human Rights Law Centre to make submissions and set the appeal down for 9th August 2023.
Kieran Pender, senior lawyer at the Human Rights Law Centre, said: "Richard Boyle's appeal will determine the strength of protections for all Australian whistle-blowers, given similar provisions exist in almost all Australian whistle-blower protection laws. It is a vitally important test case with significant implications for truth and transparency in this country."
Civil society calls for reforms to secrecy laws
Civil society groups said in May 2023 that a complex web of secrecy laws is undermining democracy and silencing whistle-blowers, journalists and human rights defenders.
The Human Rights Law Centre, Transparency International Australia and Griffith University's Centre for Governance and Public Policy in a joint submission to a review of secrecy provisions by the Attorney-General's Department, have called on the Albanese Government to swiftly repeal the worst excesses in Australian secrecy laws and strengthen safeguards for whistle-blowing and public interest journalism.
The joint submission's recommendations include reform to minimise application to non-public servants; a reduction in penalties to ensure proportionality and robust exemptions for whistle-blowers, human rights defenders and journalists.
Clancy Moore, CEO of Transparency International Australia, said: "A transparent Australia is a better Australia. The Albanese Government must embrace this opportunity to narrow these laws and ensure they only apply where there is a genuine public interest in confidentiality. Right now, secrecy laws are allowing government wrongdoing to go hidden, while brave whistle-blowers are punished for doing the right thing."