Attacks on Guatemalan human rights organisations and justice operators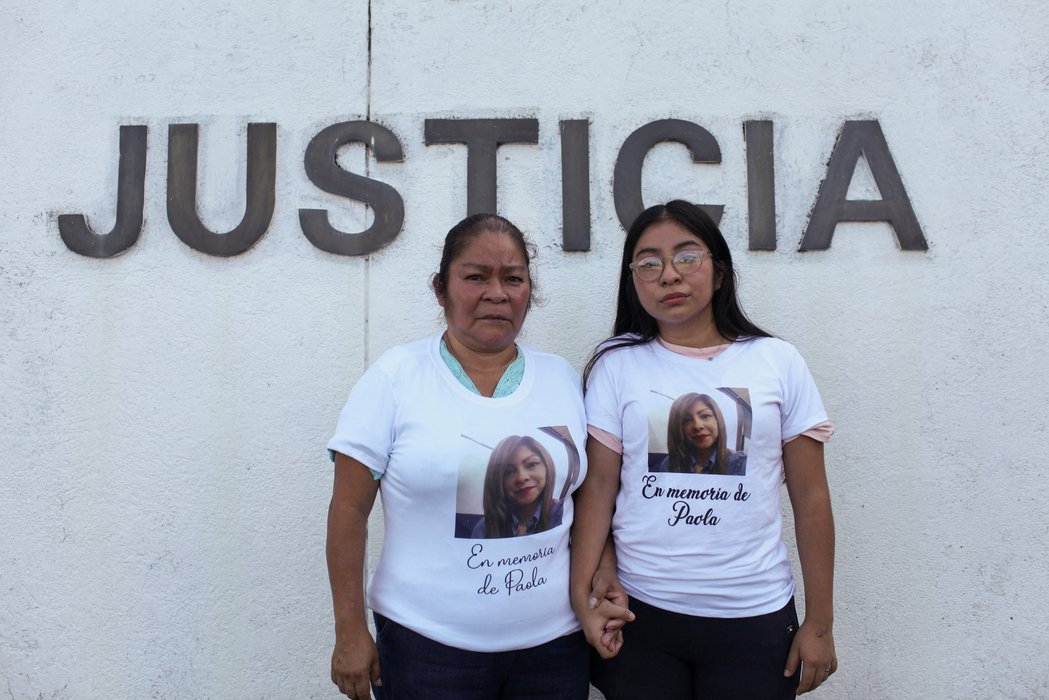 Association
Criminalisation of justice operators continues
🟣#Guatemala #JusticiaEnRigesgo Nos sumamos a las voces que demandan la liberación de Virginia Laparra, ex fiscal de la Fiscalía Especial contra la Impunidad (FECI), encarcelada por ejercer su trabajo a favor de la justicia y contra la corrupción#LibertadParaVirginia pic.twitter.com/v40pRnMhAA

— CEJIL (@cejil) November 28, 2022
On 19th October 2022, the Attorney General's Office raided the family house of Leily Santizo, a former prosecutor with the International Commission Against Impunity in Guatemala (CICIG). The raid took place in execution of an arrest warrant against Santizo for alleged obstruction of criminal proceedings. However, she was not in the house at the time. On 25th October 2022, Santizo voluntarily presented herself to the court, while her lawyers expounded irregularities in the criminal proceedings against her.
The investigation against Santizo is based on a telephone conversation with former anti-corruption prosecutor Juan Francisco Sandoval, who is in exile in the United States. The Attorney General's Office alleges that both Santizo and Sandoval had access to confidential information from criminal proceedings against Sandoval in early 2022. In the same case, a fourth arrest warrant was issued against Sandoval. The World Organisation against Torture (OMCT) expressed concern about these new acts of criminalisation against the two justice operators.
The group highlighted that the Attorney General is accusing Sandoval of privileged access to information from a reserved proceeding despite the fact that, as a defendant, he was entitled to this information. OMCT also noted the ongoing criminalisation of former prosecutor Virginia Laparra, who has been detained since February 2022. The OMCT stressed that:
"These acts take place in a context of deliberate erosion and weakening of the rule of law in Guatemala, aimed at creating a climate of fear, as well as co-opting the judicial system to guarantee impunity for criminal networks operating in the country."
In another case, at the beginning of November 2022, magistrate Miguel Ángel Gálvez announced his resignation and left Guatemala because of persecution and harassment. Days earlier, civil society group Alianza Por las Reformas (Alliance for Reforms) had issued a statement warning of the smear campaign against Gálvez and denouncing the lack of the necessary conditions for him to defend himself against "spurious and malicious complaints."
In May 2022, Gálvez ordered nine retired military and police officials to stand trial on charges including the illegal detention, torture, killing and forced disappearance of more than 195 people between 1983 and 1985, during the military regime of Óscar Humberto Mejía Víctores. Following this decision, he received threats, was harassed and is facing a criminal complaint filed by a far-right organisation called Foundation Against Terrorism. In September 2022, the Inter-American Court of Human Rights granted precautionary measures to Gálvez for the threats to his life and integrity.
Following the announcement of his exile, several civil society organisations issued a statement saying Gálvez's resignation was "an embarrassment for the system of justice in Guatemala. Far from protecting those who are upholding the rule of law, the Supreme Court of Justice (CSJ) has been a shield to corruption and impunity."
Threats against human rights organisation
Agradecemos el respaldo y muestras de solidaridad para el equipo que forma a nuestra institución -UDEFEGUA-, quienes continuamos trabajando por y para la defensa de derechos humanos para todas las personas. pic.twitter.com/DUGbgLTrWa

— UDEFEGUA (@UDEFEGUA) October 27, 2022
Human rights organisation Unidad de Protección a Defensoras y Defensores de Derechos Humanos Guatemala (Human Rights Defenders Protection Unit - UDEFEGUA) has faced a wave of digital attacks and threats. For over 20 years, the group has defended the right to defend rights and has documented attacks on communities and human rights defenders in Guatemala. International group Global Witness expressed concern, saying UDEFEGUA appears to be the target of an online smear campaign, believed to be orchestrated with anonymous bot accounts accusing the organisation of committing criminal offences and delegitimating their work to defend human rights. Some of their staff, including lead figures within the organisation, have been threatened with physical violence.
On 26th October 2022, seven civil society organisations issued a statement of support for UDEFEGUA, whose work has been under constant attack and threats. The organisations underscored that attacks have increased and escalated in seriousness because of UDEFEGUA's work in defence of prosecutors, judges and others who have been persecuted for their work against corruption. Several other groups have expressed their solidarity with UDEFEGUA, condemning attacks on the organisation.
Guatemala's lack of compliance with international commitments
🚨🚨🚨#SOSGuatemala @UDEFEGUA emite comunicado en el que dice que el gobierno de Giammattei "desacata a la Corte Interamericana de Derechos Humanos", ya que los defensores de DDHH son criminalizados y desprotegidos 👉🏾Continúa criminalización del Juez Galvez, entre otros. pic.twitter.com/QAx5IieFz5

— Ricigt (@Ricigt1) November 8, 2022
On 8th November 2022, UDEFEGUA reported that the Alejandro Giammattei government had disregarded an order by the Inter-American Court of Human Rights to develop a public policy for the protection of human rights defenders. In April 2022, the government had told the Court that this work was under way. However, UDEFEGUA requested information from the Presidential Commission for Peace and Human Rights (Copadeh) on what was being done to create such a policy, and was informed that there isn't an official assigned to this task. The group was also reportedly told that Copadeh was a temporary institution which would not take on commitments undertaken by previous government administrations.
Expression
La APG condena la criminalización que el MP y el OJ emprendieron en contra del periodista Robin Ortega, de "Relax TV" de Santa Lucía Cotzumalguapa, Escuintla. pic.twitter.com/7tsT1lwABm

— Asociación de Periodistas de Guatemala (APG) (@APG_1947) November 10, 2022
On 17th October 2022, the Asociación de Periodistas de Guatemala (Association of Guatemalan Journalists - APG) issued a statement warning that the Prosecutor's Office for Crimes Against Journalists had dismissed without any explanation a complaint presented by journalist Robinson Ortega of Relax TV after his arbitrary detention while covering a protest in Escuintla in June 2022. Weeks later, news outlets reported that Ortega was facing criminalisation over the same incident.
As previously reported on the CIVICUS Monitor, the journalist was beaten and his equipment was damaged by police officers, and he had to seek medical attention for his injuries. He filed a complaint against an officer who attacked him. At the time, Ortega was detained along with protesters but later released when a local judge dismissed charges against him. However, public prosecutors appealed against the dismissal of charges. In November 2022, the Mixed Appeals Chamber of Escuintla decided to include Ortega in the case against five people accused of attacking police officers in the protest.
The APG publicly denounced the criminalisation against Ortega, saying the police aggression he faced and his ongoing criminalisation have impacted the journalist's health. He reportedly fears reprisals for having spoken out against the police's actions. The APG warned that journalists in Guatemala are "completely unprotected and at the mercy" of an unfair justice system. The group expressed concern about the loss of democratic spaces and the attacks by authorities on freedom of expression, warning that even the Prosecutor's Office for Crimes Against Journalists could be used against reporters.
Other developments
On 18th November 2022, daily newspaper elPeriódico announced it would stop running its print edition from 1st December and focus on a digital media strategy. The newspaper said the decision was taken to ensure elPeriódico's continuity as "attacks, persecution against our editors, publishers, journalists and economic blockades affecting our clients have multiplied." According to their statement, some members of their staff were also forced to leave the country in recent weeks because of this context.
Separately, on 26th October 2022 two police officers who arbitrarily arrested and assaulted journalist Sonny Figueroa in September 2022 were sentenced to 4 years and 9 months in prison for abuse of authority. The attack took place when Figueroa approached the National Culture Palace to ask for help following a robbery. Instead of helping him, the police officers reportedly accused him of creating a scandal in a public street, questioned him when he identified himself as a journalist, beat him and arrested him. During the incident, Figueroa said officers repeatedly made disrespectful remarks toward journalists in general. The APG and the Press Freedom Commission expressed their satisfaction with the court ruling, saying the sentence should set a precedent on the responsibility of the security forces and police officers in power abuses against journalists.
Peaceful Assembly
Inicia la audiencia de primera declaración de Virginia Laparra en el nuevo caso abierto contra ella en Quetzaltenango. Esperamos la decisión de la jueza mientras a las afueras la manifestación de los habitantes de Quetzaltenango a favor de la libertad para Virginia aumenta. pic.twitter.com/c5m8kcnXXG

— Claudia V. Samayoa 🎗️ (@tucurclaux) October 25, 2022
On 25th October 2022, Guatemala's Rapporteur against Torture and former judge Lesther Castellanos made remarks accusing protesters who have demonstrated in favour of former prosecutor Virginia Laparra of "advocating for crime," an offence under Guatemala's Criminal Code. Castellanos is a plaintiff in a case against Laparra. His remarks were made following a hearing in the complaint against her, during which protesters gathered in front of the court to denounce her criminalisation. Earlier in the month, Castellanos had also accused digital media outlet Agencia Ocote of obstructing justice, for an interview the media conducted with Laparra earlier in 2022.
On 14th November 2022, transport workers blocked two border crossings and several national roadways in protest against rising fuel prices and cost of living. They demanded a cap on the price of fuel, products in the basic food basket, medicines and other essential goods. The blockades continued for several days. Over the week of 21st November 2022, the government held meetings with union representatives to discuss their demands and proposals.
On 25th November 2022, about 500 women marched in Guatemala City against femicides and gender-based violence. Organised by the Coordinadora 25 de noviembre (Coordinating Committee 25 November), the protesters demanded action from the government to address rising violence against girls, femicides and the political persecution of women justice operators. According to the Women's Observatory of the General Attorney's Office, 469 women were victims of femicide in Guatemala in 2022.