Arbitrary travel restrictions, harassment of activists and targeting of journalists in India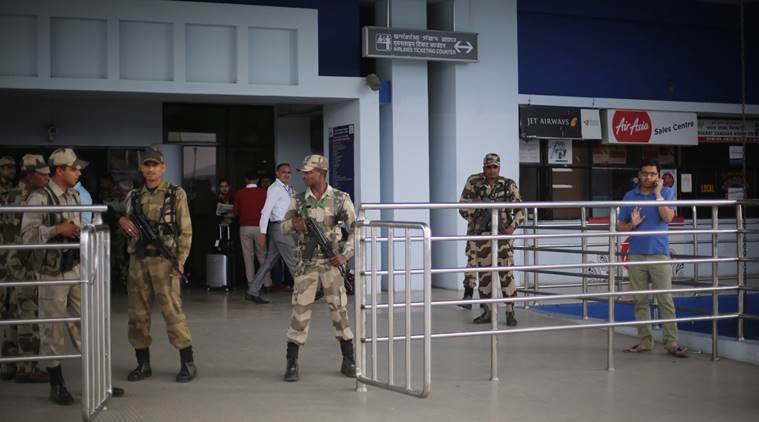 In March 2022, India was included in the new CIVICUS Monitor Watchlist highlighting serious concerns regarding the exercise of civic freedoms. Civic space has continued to decline in India despite concerns raised at the Human Rights Council and by the UN High Commissioner for Human Rights over the use of repressive laws to jail activists and the human rights violations in Jammu and Kashmir.
As previously documented, the authorities halted and cancelled the Foreign Contribution Regulation Act 1976 (FCRA) licences of numerous civil society organisations including, among others, Oxfam India. Scores of human rights defenders and activists remain in detention under the draconian Unlawful Activities (Prevention) Act (UAPA) and other laws.
Journalists continue to be targeted in India for their work. In Jammu and Kashmir, the government took control of the Kashmir Press Club premises — the largest independent media body in Kashmir. Prominent Kashmiri human rights defender Khurram Parvez remains in detention under the UAPA. He was arrested in November 2021.
Over the last month, the authorities barred the Amnesty International Chair, Aakar Patel and journalist Rana Ayyub from international travel. Journalists have been arrested and ill-treated for undertaking their work by the police and non-state actors.A UN working group found the detention of Jesuit priest and activist Stan Swamy arbitrary, the courts denied bail to student activist Umar Khalid and extended the detention of Kashmiri activist Khurram Parvez.Tribal activists were also arrested In Odisha for protecting their land.
Association
Restrictions and harassment of Amnesty International Chair
🇮🇳 #India which is on our #civicspace Watchlist continues its persecution of #humanrights defenders as Aakar Patel is barred from travelling abroad. Immigration officials informed him that he had been put on an exit control listhttps://t.co/RC9NDsfqAy

— CIVICUS Monitor (@CIVICUSMonitor) April 6, 2022
On 6th April 2022, human rights activist and Chair of the Amnesty International India Board, Aakar Patel was stopped at the Bangalore Airport while he was on way to travel to the US. He said immigration officials told him that he had been put on a Look-Out Circular by the Central Bureau of Investigation (CBI) in connection with a case the government had filed against Amnesty International India. This was despite a court ordering that his passport be returned to him and permitting him to travel outside India for his speaking engagements.
Following this, a Delhi court on 7th April 2022, directed the CBI to immediately withdraw the Look-Out Circular issued against Aakar Patel and urged the director of the CBI to issue a written apology to Patel acknowledging the lapse on the part of his subordinate. Despite this, he was stopped once again later that day in the airport as the CBI notice had not been withdrawn.
On 13th April 2022, it was reported that the government has granted the CBI sanction to prosecute Amnesty International under the Foreign Contribution Regulation Act (FCRA)
Amnesty International India had been facing multiple cases instituted by various agencies of the Indian government against the organisation since 2018 including for allegedly violating the Foreign Contribution Regulation Act. Concerns have been raised by UN experts about the judicial harassment against them. In October 2020, Amnesty International India was forced to cease its human rights work after its bank accounts were frozen by the Enforcement Directorate, an investigative agency of the Government in India. A charge sheet was filed by the CBI on 31st December 2021 against Patel and Amnesty International India under Section 11 of the FCRA (every NGO must obtain a certificate of registration that is renewed every five years) read with Sections 35 and 39 of the Act, after a two-year probe into alleged violations.
UN working group finds detention of priest arbitrary 
Stan Swamy's death will always be stain on India's human rights record, says UN working group

The UN working group noted that Swamy's bail applications were repeatedly denied and that his requests for medical assistance were also initially rejected.https://t.co/98OvuORlwx

— scroll.in (@scroll_in) March 19, 2022
In March 2022, it was reported that the United Nations Working Group on Arbitrary Detention had formally adopted its opinion (dated 14th February 2022) on Jesuit priest and human rights defender Stan Swamy who died in custody on 5th July 2021.
Father Stan Swamy, an 84-year-old priest and tribal rights activist, had worked among the tribal groups of Jharkhand state, Eastern India, for decades. In October 2020, Swamy was arrested under the draconian Unlawful Activities (Prevention) Act, (UAPA), India's primary counter-terrorism law, for alleged links to the banned CPI Maoist organisation. He was one of 16 activists and academics arrested and imprisoned on trumped-up charges for allegedly instigating violence in the village of Bhima Koregaon near Pune in January 2018.
The working group found that his detention was arbitrary as there was no legal basis for the detention of Father Swamy, as the officials of the National Investigation Agency arrested him in an irregular manner (category I); that the deprivation of liberty resulted from the exercise of universally recognised human rights, in particular the right to freedom of opinion, expression and association (category II) and that Father Swamy was being discriminated against on the basis of his status as a human rights defender (category V).
The Working Group urged the government to urgently conduct a thorough, effective and independent investigation into the circumstances that led to the death of Father Swamy while in custody.
Activists denied bail
India: Denial of bail to Umar Khalid big blow to the right to peaceful protest - Amnesty International https://t.co/ubCZ93nERQ

— Avinash Kumar (@Avinash_1_Kumar) March 24, 2022
On 24th March 2022, a Delhi Court denied bail to student activist Umar Khalid in connection with being a "key conspirator" in violence that killed 53 people, mostly Muslims, during the February 2020 Delhi riots. Khalid has denied the charges, saying he only took part in a peaceful protest.
Khalid was arrested on 13th September 2020. He was charged with allegedly damaging public property, committing unlawful activities, raising funds for terrorist acts and conspiring to defame the Indian government. In 2021, he was granted bail in other criminal cases but continued to be imprisoned due to charges under the Unlawful Prevention (Activities) Act (UAPA) – India's draconian anti-terror law which is characterised by slow investigative processes and stringent bail provisions.
Amnesty International said: "The repeated denial of bail to Umar Khalid is a huge blow to everyone exercising their rights to freedom of expression and peaceful assembly in the country. Umar's continued detention for over 18 months comes against the backdrop of a rapidly shrinking space for critical voices and sets a chilling precedent for anyone whose views the authorities disagree with".
A number of other activists detained under the Unlawful Activities (Prevention) Act (UAPA), for their involvement in demonstrations in Delhi against the discriminatory Citizenship Amendment Act (CAA), were also denied bail.
They include Gulfisha Fatima, a student woman human rights defender. She was actively involved in the women-led protest in Seelampur in Northeast Delhi against the discriminatory Citizenship Amendment Act (CAA). A Delhi court refused to grant bail on 17th March 2022. The bail application of activist Mohammad Saleem Khan was rejected on 22nd March 2022. He has been detained he since 13th March 2020. On 5th April 2022, a Delhi court dismissed the bail petition of Jamia Milia Islamia student Meeran Haider. He was detained in April 2020. The courts also dismissed the bail plea filed by activist Khalid Saifi on 8th April 2022. Saifi is a member of the group United Against Hate.
Detention of Kashmiri human rights defender extended
#India: After 122 days of arbitrary detention, Khurram Parvez's pre-trial detention was extended by 50 days on March 24. Three days later, his house was raided.

We call for the immediate release of this prominent rights defender.

#FreeKhurramParvez

▶️https://t.co/4tfOxEaAAU pic.twitter.com/4uANsadTZq

— The Observatory (@OBS_defenders) March 29, 2022
On 24th March 2022, a National Investigation Agency (NIA) court extended the detention of Kashmiri activist Khurram Parvez for 50 days. As previously documented, Khurram Parvez, is the Programme Coordinator of the Jammu and Kashmir Coalition of Civil Society (JKCCS) and the Chairperson of the Asian Federation Against Involuntary Disappearance (AFAD). He has faced systematic harassment and intimidation due to his work as a human rights defender.
He was detained on 22nd November 2021 under the draconian counter-terrorism law, the Unlawful Activities (Prevention) Act 1967 (UAPA) and is facing multiple charges under several laws for alleged links to militants. On 27th March 2022, the NIA carried out another raid of the residence of Khurram in Srinagar. In December 2021, UN experts called for his immediate release from detention. 
Expression
Journalist stopped by immigration at airport
ICFJ stands with @RanaAyyub and we reiterate our demand for the Indian authorities to end their legal and digital harassment campaign against the multi-award-winning @washingtonpost journalist. #LetRanaFly #WeStandWithRana https://t.co/yFuXvuusGr

— International Center for Journalists (@ICFJ) March 29, 2022
On 29th March 2022, independent investigative journalist and human rights defender Rana Ayyub was stopped by immigration officers at the Chhatrapati Shivaji Maharaj International Airport in Mumbai. She was travelling to London and Italy to deliver a lecture at the International Center for Journalists (ICFJ) and deliver the keynote address at the Journalism Festival.
Officials informed her that she was stopped based on a lookout circular issued by the Enforcement Directorate (ED). Upon further inspection Rana found that the ED's summons was conveniently delivered to her just one hour before her scheduled departure. The summons was issued for 1st April 2022. The International Center for Journalists issued a statement saying they were "alarmed at the blatant legal harassment" and called on the Indian government to "end its instigation and inflammation of attacks" on Rana Ayyub.
The Delhi High Court, on 4th April 2022, permitted Rana Ayyub to travel abroad on certain conditions, including a financial deposit. She was also asked to inform the probe officials about her stay in the foreign countries and share contact details.
As previously documented, Rana Ayyub continues to be subjected to legal harassment by the Indian authorities following a seemingly baseless allegation of money laundering and tax fraud, related to crowd-funding campaigns to provide assistance to those affected by the pandemic. The false allegations can be traced back to a far-right social media group.
Journalists arrested for reporting on leaked exams
On 30th March 2022, just days after the leaking of a Class 12 English exam paper in Ballia district, Uttar Pradesh, the police arrested three local journalists who reported on the incident. The question paper for the Intermediate English exam was leaked and copies of the completed paper went viral on the internet, following which the exam was cancelled in 24 districts.
The three arrested include Ajit Ojha and Digvijay Singh, associated with Hindi daily Amar Ujala, and Manoj Gupta of Rashtriya Sahara. The arrested journalists accused the police and the administration of harassment and alleged that the police action was an attempt to cover up the failure of the administration to stop copies of leaked papers from being circulated in the area.
The International Federation of Journalists (IFJ) said: "There is an unmistakable trend in the Indian authorities' silencing of critical voices by filing false cases against journalists and media workers. The IFJ condemns the arrests of Ajit Ojha, Digvijay Singh and Manoj Gupta and calls on India's national and state administrations to allow the media to work safely and independently."
Journalist arrested and beaten for reporting on election rigging
#India🇮🇳: Gaurav Bansal, an Agra-based journalist who was arrested on March 15 for reporting on electoral malpractice, has been released on bail.@IFJGlobal https://t.co/5WsRO57U4g

— IFJ Asia-Pacific (@ifjasiapacific) March 25, 2022
On 15th March 2022, Agra-based journalist Gaurav Bansal was arrested for allegedly reporting rigging in the Uttar Pradesh assembly elections. According to The International Federation of Journalists (IFJ), law enforcement officers raided his home at 1 am while he slept. During the raid the journalist was assaulted by the police officers. Bansal was later booked on charges of "misbehaving with police officers" outside the counting centre.
The Editors' Guild of India, in a statement, demanded that Bansal be released from custody immediately and expressed concern about Bansal's allegation that the police had tortured him in custody. It also demanded a court-monitored independent inquiry into the arrest. On 21st March 2022, Bansal's lawyer, Adhar Sharma, confirmed that the journalist was released after a local court granted him bail.
Journalists targeted by right wing group
On 3rd April 2022, seven journalists were targeted at an event called 'Hindu Mahapanchayat' in Delhi where right wing 'Hindutva' leaders made communal hate speeches against Muslims. A group of right-wingers attacked the journalists, asked for their IDs and manhandled them, calling them Jihadis when they identified four of them as Muslims.
Meer Faisal of The Hindustan Gazette, photojournalist Md Meharban and Newslaundry journalists Shivangi Saxena and Ronak Bhat were assaulted at the event. Arbab Ali, who was covering the event for Article 14, Meghnad Bose, a reporter at The Quint and another journalist who did not wish to be identified, were verbally abused.
They were also asked to delete the photos and videos of the event. The police forced five of the journalists into a police van and took them to the nearest police station to evade the crowd which was getting agitated by their presence.
Peaceful Assembly
Tribal activists arrested In Odisha for protecting their land
Tribal Army stands in solidarity with arrested Adivasi activist Deme Oram and tribal people dsplaced from their land by the South-Eastern Railways' Bondamunda marshalling yard project. @Naveen_Odisha @AshwiniVaishnawhttps://t.co/DVfhMnDzut

— Tribal Army (@TribalArmy) April 2, 2022
On 28th March 2022, the Bisra police arrested 21 tribal activists in Odisha's Rourkela for leading a protest of Adivasis displaced from in and around Bondamunda in the state's Sundargarh district.
Among those arrested was activist Deme Oram who, alongside around 700 Adivasis and members of the Anchalik Surakshya Committee, had since 16th March 2022 been protesting against their displacement and demanding justice as well as the implementation of various recommendations made by the National Commission for Scheduled Tribes (NCST).
The arrested activists were charged with, among other things, unlawful assembly, rioting and attempt to murder, and sent to 15-day custody at the Bisra police station. Police say the activists were arrested for illegally obstructing the construction of a road overbridge in the area. The activists say that the arrests were made to threaten and forcefully take over about 4,000 acres of tribal land, and that the charges against them were fabricated by the state administration.