Anti-Homosexuality Act signed into law, vocal government critic shot dead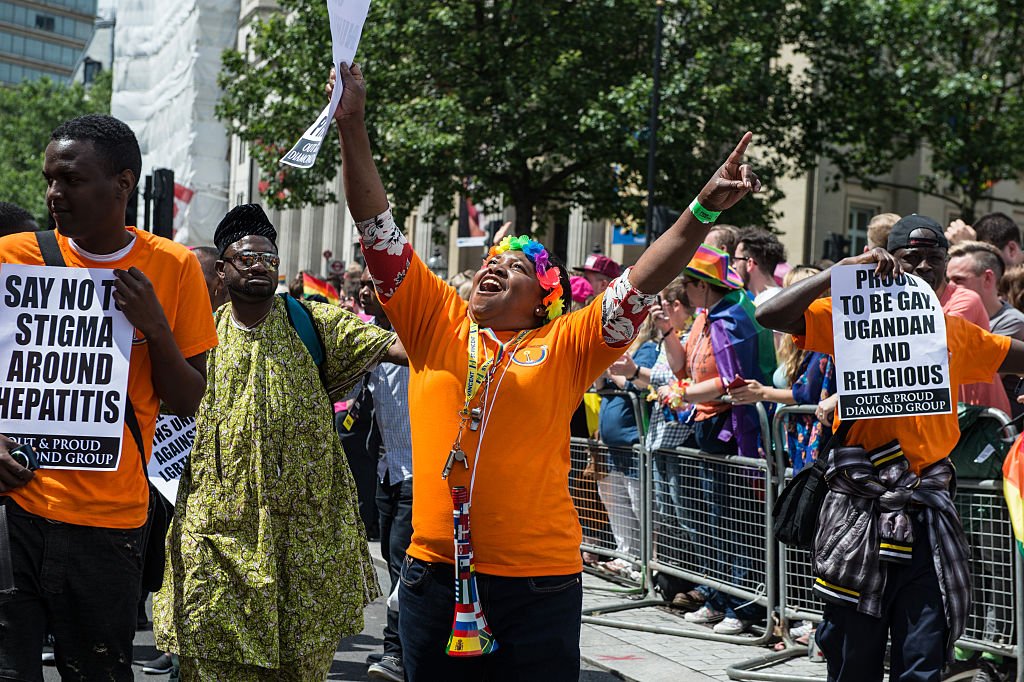 BREAKING NEWS: #Uganda President signs
'KILL THE GAYS' Bill#AntiHomosexualityBill 2023 is now law

Execution for 'aggravated homosexuality'

20 years jail for advocating LGBT+ equality

Sanction Ugandan leaders! pic.twitter.com/QdbeNHNKjx

— Peter Tatchell (@PeterTatchell) May 29, 2023
Association
Uganda's anti-Homosexuality Bill, which was passed in parliament for presidential approval despite heavy criticism from civil society, as previously documented, was sent back to parliament by President Museveni for review in April 2023. On 2nd May 2023, the Bill was passed by parliament for a second time, with minimal amendments, and was signed into law on 29th May 2023. The amendments to the final version signed by the president excluded criminalisation for identifying as gay but criminalise 'engaging in acts of homosexuality' and also impose a death penalty for offences considered to be 'aggravated homosexuality', such as cases where one of the parties has a disability.
Expression
On 13th April 2023, a police officer assaulted NBS TV journalists Francis Isano and Thomas Kitimbo by pepper spraying them as they covered a group of medical interns protesting the Ministry of Health's failure to assign them to government hospitals, among other issues regarding their welfare.
President of Uganda's Bloggers Association, Ibrahim Tusubira aka Isma Olaxess aka Jajja Ichuli has reportedly been gunned down by unknown assailants near his home in Kyanja, a Kampala suburb. It comes just days he warned in one of his vlogs that there were plans to kill him pic.twitter.com/T9M7sUCI9p

— The Observer (@observerug) May 6, 2023
On 7th May 2023, two unidentified gunmen targeted and fatally shot Ibrahim Tusubira, the chairperson of the Uganda Bloggers Association. The attackers sprayed bullets on his car as he travelled that night. Ibrahim Tusubira was known as a government critic and an outspoken and fearless commentator on national issues. The motives behind his death remain unclear, as police investigations continue.
On 12th May 2023, authorities detained Stanley Kisambira Male, a judiciary driver who had complained about his low salary, accusing him of promoting hate speech against judges in violation of the Computer Misuse (Amended) Act. On 22nd May 2023, the court extended his detention by 10 additional days since the magistrate supposed to hear his case was unavailable.
Peaceful Assembly
On 24th April 2023, the police at the parliament grounds forcefully dispersed and arrested a group of medical interns who were protesting various concerns about their welfare. The protest took place amidst the ongoing Health Exhibition campaign, aimed at highlighting crucial issues within the country's health sector.
On 28th April 2023, Jim Spire Ssentongo initiated a social media campaign on Twitter called #UgandaHealthExhibition unveiling the challenges afflicting Uganda's health sector and providing direct feedback to the state authorities responsible for health-related affairs.
On 28th April 2023, authorities arrested 11 female opposition lawmakers on their way to the Ministry of Internal Affairs to protest what they called a "violation of women's rights." Susan Mugabi, one of the lawmakers, was allegedly beaten and tear gassed during the incident. Additionally, police officers fired bullets, physically assaulted and harassed Mugabi's sister, including attempting to undress her. Prior to this, Mugabi's mother was arrested and subjected to assault by the police, resulting in her critical condition. Furthermore, another lawmaker, Bagala, was allegedly tear-gassed and prevented from hosting Women's Day celebrations in her constituency.