UN office faces termination, proposed Anti-Homosexuality Bill raises concerns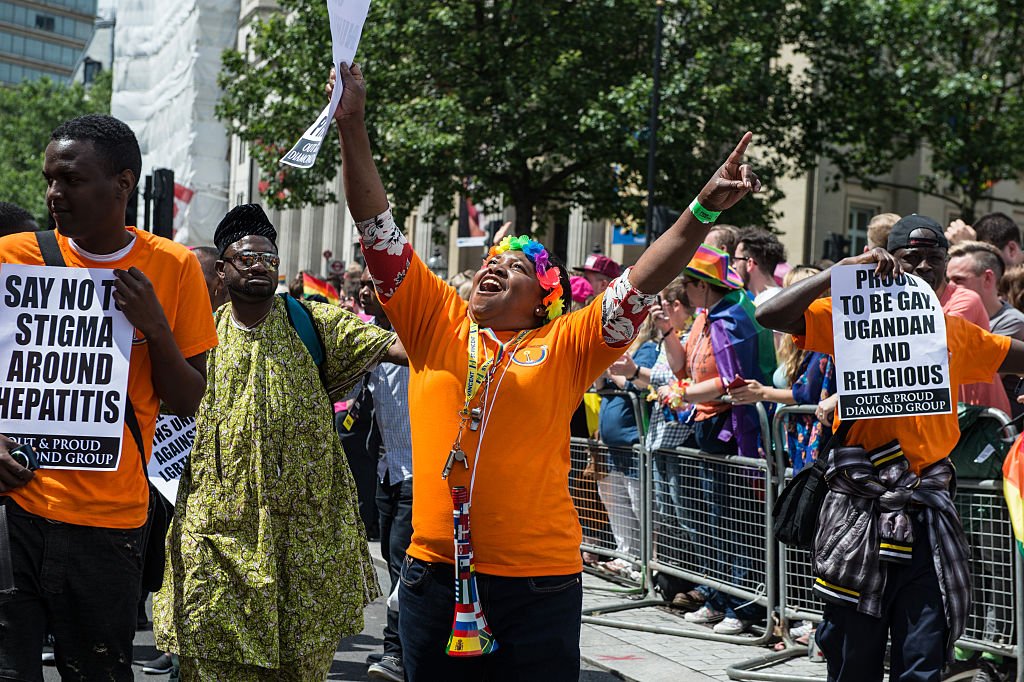 General update
In its consideration of the second periodic report on Uganda, the UN Committee Against Torture acknowledged the country's significant human rights institutions but raised concerns about unauthorised places of detention and failure to investigate cases of torture conclusively. Ugandan Attorney General Kiryowa Kiwanuka denied that cases of torture were not being investigated, noting that the Directorate of Public Prosecutions had concluded 508 cases involving torture, passed down over 800 convictions, and that the government paid compensation to victims of torture.
Govt of Uganda will not renew the mandate of the office of the UN Commissioner for Human Rights in the country- cite government's strong commitment to protecting human rights alongside vibrant civil society which has the capacity to monitor protection & promotion of human rights. pic.twitter.com/ODHXNzJNHd

— Samira Sawlani (@samirasawlani) February 8, 2023
Association
On 3rd February 2023, Uganda announced it would not extend the UN human rights office's term. The letter addressed to the Office of the UN High Commissioner for Human Rights (OHCHR) by Uganda's Foreign Affairs Ministry cited Uganda's progress in developing domestic capacity to monitor rights as the primary reason for its decision. According to the Ugandan government, the OHCHR Uganda office was established in 2006 and initially focused only on human rights issues in conflict-plagued areas in Uganda's north and northeast. However, it was later allowed to cover the rest of the country. The ministry stated in the letter that there was "peace throughout the country, coupled with strong national human rights institutions and a vibrant civil society." Additionally, the letter stated that the government had since been committed to promoting and protecting human rights.
Govt of Uganda will not renew the mandate of the office of the UN Commissioner for Human Rights in the country- cite government's strong commitment to protecting human rights alongside vibrant civil society which has the capacity to monitor protection & promotion of human rights. pic.twitter.com/ODHXNzJNHd

— Samira Sawlani (@samirasawlani) February 8, 2023
Uganda's parliament introduced a new Anti-Homosexuality Bill in March 2023. The new Bill essentially declares that all same-sex acts are non-consensual, and criminalises same-sex acts, including broad prohibitions on acts such as touching another person "with the intention of committing the act of homosexuality." The Bill also criminalises those who identify "as a lesbian, gay, transgender, a queer, or any other sexual or gender identity contrary to the binary categories of male and female." It proposes a 10-year jail term for those who identify as lesbian, gay, transgender, queer, and others (LGBTQ+). Additionally, the proposed Bill declares it unlawful to "purport to contract a marriage with another person of the same sex." The proposed law also bans the funding or promotion of LGBTQ+ activities. The proposed Bill also targets landlords, brothel proprietors, chief executives of pro-gay organisations, journalists, publishers and film directors with imprisonment or fines. The Bill was passed by parliament and is awaiting the president's approval.
Civil society groups criticised the Bill and called on President Yoweri Museveni to reject it for falling below accepted international human rights standards, and potentially institutionalising hatred against LGBTQI+ community.
On 28th November 2022, six security officers arrested Joseph Kabuleta, the president of the opposition political party National Economic Empowerment Dialogue (NEED), and refused to disclose his location for a day. Kabuleta was charged with promoting sectarianism in relation to comments he made in May 2022 that service delivery in some parts of the country was based on ethnic lines. Prior to his arrest, Kabuleta urged President Yoweri Museveni at a press conference to take the nation's ongoing insecurity very seriously. On 14th December 2022, the leaders of NEED called for Kabuleta's release claiming that his health was deteriorating and that he needed medical treatment.
On 30th December 2022, the umbrella group, the United Forces Change, led by former Forum for Democratic Change (FDC) president Dr Kiiza Besigye and National Unity Platform (NUP) leader Robert Kyagulanyi also known as Bobi Wine, organised a prayer meeting at Sharing Hall Nsambya. Prayers were to be offered for those detained, killed or abducted, particularly those from the NUP party, whose whereabouts have remained a mystery for the past two years. Police officers however disrupted the convening, arrested 30 of the opposition supporters and fired tear gas. Lucas Owoyesigyire, the deputy spokesperson for the Kampala Metropolitan Police, claimed that the meeting was illegal as organisers failed to inform the chief of police before holding it.
Peaceful Assembly
In October 2022, nine university students were arrested in Kampala for protesting the construction of a new oil pipeline in Uganda and neighbouring Tanzania. They were held for six days and charged with "common nuisance." Environmentalists and human rights advocates have launched a campaign to halt the oil pipeline project, which they claim will displace tens of thousands of people and endanger fragile ecosystems in the region. Furthermore, they accused the Ugandan government of "forced displacement, deforestation and other forms of environmental degradation." They also alleged that the authorities were involved in the intimidation and arbitrary and illegal arrests of environmental human rights defenders (EHRDs) involved in natural resource governance. Separately but in a similar vein, on 24th January 2023, climate activist Bob Barigye was arrested at a hotel in Kampala on the morning of a meeting he had convened for civil society and other stakeholders to discuss the dangers of the pipeline. Despite obtaining authorisation from authorities to convene the meeting, Barigye was arrested and detained by police for four days, during which he was subjected to psychological torture.
On 9th December 2022, four human rights defenders (HRDs), Barigye Bob, Ivan Kabale, Musoke Hamis Walusimbi and Ssemwanga Jackson, were arbitrarily arrested during a peaceful protest. The protestors demanded the National Environment Management Authority (NEMA) examine the environmental effects caused by the East African Crude Oil Pipeline, its impact on climate change and the human rights abuses the project has caused.
Three of the human rights activists were held at Kampala Central police station. The authorities kept Ssemwanga Jackson at an undisclosed site until the morning of 12th December 2022, at which point they took him to the Kampala Central police station. On that day, the four HRDs were released, but were rearrested two days later, on 14th December 2022, upon reporting to the police station as directed. They were charged with "common nuisance" and released on bail.
Positively, on 18th March 2023, the Constitutional court declared sections 5 and 10 of the Public Order Management Act 2013 null and void. The five justices of the constitutional court ruled that the sections, which banned unauthorised public gatherings, contravene article 29 1 (d) of the constitution, which guarantees the right to freedom of assembly and demonstration. The court ruling essentially declared that protesters do not need to seek authorisation or permission from authorities before holding a peaceful protest, as has been the case.
The police however said they would continue implementing Section 5 of the Public Order Management Act, despite the ruling. According to police spokesperson Fred Enanga, people who intend to protest, even in a peaceful manner, must notify the police of their intentions in order to be given permission.
Expression
On 13th October 2022, President Museveni signed into law the Computer Misuse (Amendment) Act, 2022, under which those found guilty are liable to imprisonment of up to seven years and are barred from holding public office for up to ten years. The law also criminalises the publication of information likely to "ridicule, degrade or demean another person or group of persons" under the banner of hate speech, which human rights advocates have decried as a further infringement on freedom of expression. In January 2023, Uganda's Constitutional Court nullified section 25 of this infamous law, which has been used previously to prosecute government critics and journalists. The provision criminalised the use of electronic devices to wilfully disturb the peace of another, offering a sentence of up to five years in prison upon conviction. In a unanimous ruling, the court found that the impugned section was vague and overly broad in its definition of the offence, and "curtails inherent freedoms of speech and expression that are guaranteed in the Constitution."
On 17th January 2023, the Magistrates' Court dismissed a case against two Digitalk Online TV staff, Norman Tumuhimbise (Executive Director) and Faridah Bikobere. As previously reported on the Monitor, the two journalists were arrested along with seven of their colleagues in March 2022 after officers from the Uganda People's Defence Forces (UPDF) raided their office. Seven journalists were released, but Norman Tumuhimbise and Faridah Bikobere remained in jail and were charged with cyberstalking and "offensive communication" under Sections 26 and 25 of the Computer Misuse Act as amended, respectively. The judge dismissed the case due to a lack of sufficient evidence.
On 30th January 2023, the Magistrates' Court dismissed a case against two journalists, Pidson Kareire and Moses Mugarula, for want of prosecution. As previously reported on the Monitor, the two journalists were accused of publishing a story claiming that the current Speaker of Parliament, Anita Among, was involved in corruption. They were charged with Offensive Communication and Criminal Libel in November 2021.
Three journalists were assaulted and later arrested by the country's Civil Aviation Authority officials on 27th January 2023. The arrest happened after the journalists tried to take pictures of a bus in which the officials were travelling at break-neck speed. Two journalists sustained bruises while the other could not speak owing to the trauma from the incident that saw the aviation officials pounce on the journalists, accusing them of taking their pictures to malign them, before taking them to Abaita Babiri police station, where they were held for five hours.
On 5th March 2023, police officers arrested freelance journalist Andrew Arinaitwe, while covering a story on claims of sexual abuse by teachers in Ugandan boarding schools, including at Kings College Budo. Arinaitwe had gone to the school after failing to reach the principal on the phone to get a response from the school. He entered the school without being questioned or stopped by a security guard, but later the principal, John Fred Kazibwe, accused the journalist of illegally accessing the premises. On 9th March 2022, authorities charged him with criminal trespass with the intent to steal, detained him and adjourned his case.
Several other incidents of arrests and attacks against journalists were documented in the period:
On 15th November 2022, police officers arrested and detained Africa Ronald, a journalist working for Point FM. Ronald was accused of inciting violence. Later, security forces transferred him and moved him to an unidentified location.
#Uganda-n journalist Henry Lubulwa (@LubulwaHenry)spent three nights behind bars for alleged defamation. @pressfreedom urges authorities to drop the prosecution against him and reform Uganda's laws to ensure journalism is not criminalized.https://t.co/4IOTxXEo9O

— CPJ Africa (@CPJAfrica) November 29, 2022
On 25th November 2022, Entebbe Post journalist Henry Lubulwa was arrested and charged with defamation under Sec 179 of the Penal Code Act. On 28th November 2022, he was released on bond.
First son General Muhoozi Kainerugaba threatens to crush journalists when he comes to power.
"For some of those journalists that like to abuse us...let me say. Nobody will protect you when we come to power! You'll feel us soon. We will crush you!!!" #News247 pic.twitter.com/QNLrLByTiA

— News 24/7 (@News247Ug) December 5, 2022
On 5th December 2022, General Muhoozi Kainerugaba, the son of Ugandan President Yoweri Museveni, threatened to "crush" journalists who "abuse" him in a tweet that was subsequently deleted. In another tweet deleted on the same day, he accused journalists from the Daily Monitor, one of the leading independent newspapers, of being "terrorists (...) that have been abusing us forever". He threatened to deal with them.
Civic Space Developments
Tags
protest disruption,
CSO closure,
intimidation,
harassment,
HRD detained,
criminal defamation,
positive court ruling,
LGBTI,
release of HRDs,
attack on journalist,
protest,
extractive industries,
political interference,
restrictive law,
HRD acquitted,
journalist detained,
protestor(s) detained,
HRD threatened,
HRD prosecuted,
environmental rights,
land rights,
Back to civic space developments