Ahead of the elections, journalists and media outlets face brutal repression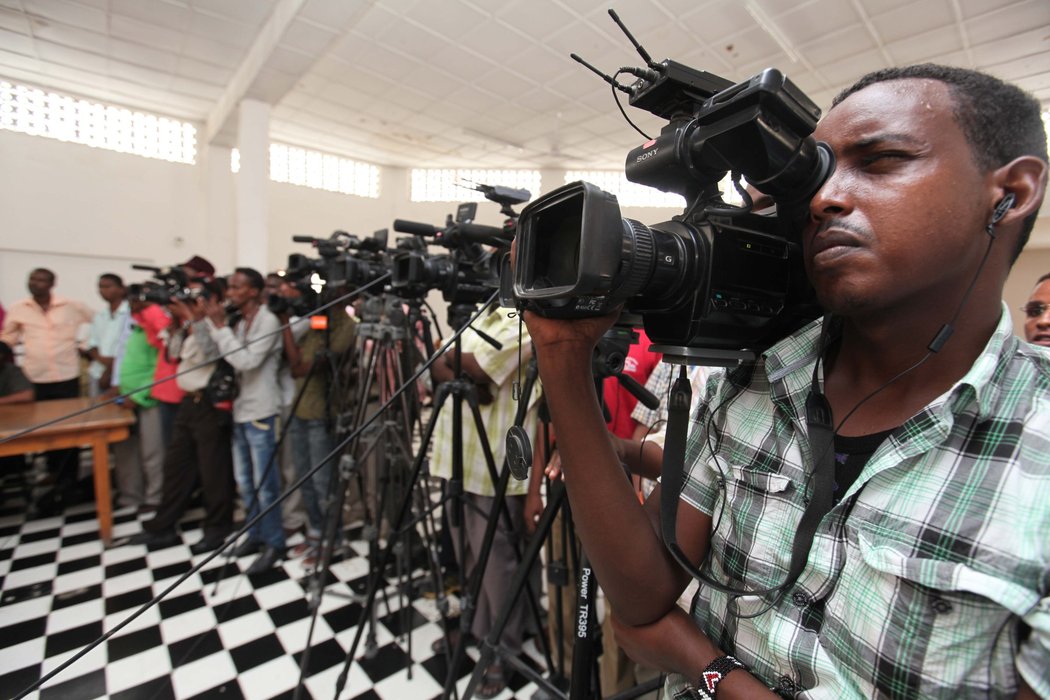 General update
The country's long-awaited presidential election will take place on 15th May 2022, after a 15-month delay. 329 lawmakers from both houses - 54 from the Senate or Upper House and 275 from the Lower House - will elect the country's tenth president. The election follows the recently concluded parliamentary election which ended in April 2022. The country's election was delayed for months as resolution on how the vote would be conducted proved elusive.
On 10th January 2022, Somali Journalist Syndicate released their annual report on the state of press freedom in 2021. The report indicated that two journalists were killed in the country, while three others were seriously injured, two of whom were shot. In addition, seven media houses were raided and 65 journalists were arbitrarily imprisoned. Al-Shabaab claimed responsibility for the murders of two journalists in Galkayo and Mogadishu, while government security forces shot and injured two on-duty journalists. According to the report, attacks on free press increased in Somaliland, with 12 journalists being arbitrarily arrested in 2021.
#Somalia🇸🇴: Veteran journalist Abdiaziz Mohamud Guled was killed on 20 November in a targeted attack by a suicide bomber in Mogadishu. We and @NUSOJofficial urge the federal government to redouble efforts to bring the masterminds of this crime to justice https://t.co/7qItZ9WDYP

— IFJ (@IFJGlobal) November 22, 2021
Expression
On 20th November 2021, a suicide bomber assassinated Abdiaziz Mohamud Guled, the director of the government-owned Radio Mogadishu, as he was leaving a restaurant. According to several media sources, Sharmarke, a government-owned Somali National TV director, and their driver, Abdukadir Abdullahi Nur, were hurt in the incident. Al-Shabaab, a Somali militant group, claimed responsibility for the attack, saying they had been "hunting" Abdiaziz for a long time.
#Somalia: On Jan. 24, police in Hirshabelle harassed and beat Radio Hiiraan Weyne reporter Abdullahi Ali Abukar.

On Jan. 30, police in Galmudug raided the Sooyal TV and Radio offices, taking equipment and arresting station director Mahad Bashiir Xilif.https://t.co/1UOZFq17NU

— Committee to Protect Journalists (@pressfreedom) February 14, 2022
On 21st January 2022, Hirshabelle police in Beledweyne raided local independent radio station Hiiraan Weyn and arrested seven journalists. The arrest took place after the station broadcast interviews with local armed resistance that opposed the Hirshabelle authorities. The journalists claimed that the officers threatened them with "harsh consequences" if they revealed any information detrimental to Hirshabelle authorities. The journalists were allegedly transferred to a private residence during the detention where Yusuf Ahmed Hagar (Dabageed), Hirshabelle police chief Colonel Hassan Dhi'isow and Somali National Army commander Colonel Mohamud Hassan Ibrahim were living. The authorities held the journalists until midnight and set them free without charges. The radio station resumed broadcasting the following day.
According to a Facebook statement posted by the privately-owned station, police officers in Beledweyne later harassed and assaulted Radio Hiiraan Weyne reporter Abdullahi Ali Abukar on 24th January 2022 after they accused him of leaking footage of the 21st January police raid on the station. Abukar was among the seven journalists arrested during the raid. He said that the officers beat him with the butts of their guns and forced him to carry the heavy stones left by protestors for about 35 minutes.
In a separate incident, police officers in the town of Abudwak, in the Galmudug regional state, raided the privately owned Sooyal TV and Radio offices on 30th January 2022. The police beat and arrested Mahad Bashiir Xilif, the station director. Mahad was subsequently driven to the outskirts of Abudwak town, where he was kept for several hours blindfolded behind a tree before being taken to the police station. Mahad said that the officers damaged a desktop and chairs inside the studio and confiscated external hard drives and memory cards. The raid, attacks and arrest followed a broadcast interview with a group of police officers who went on strike because their salaries had not been paid. Mahad was released without charge the following day.
On 16th February 2022, Haramcad police officers (Special Operations Command Battalion) attacked a group of journalists reporting a car bombing and gunfire attacks that took place the previous night. Four TV journalists, Somali Cable TV's Ismail Mohamed Muse and Mohamed Hassan Yusuf, and Five Somali TV's Aweys Mohamud Jila'ow and Mohamud Bari, were apprehended by Haramcad officers and assaulted with gun barrels and wooden sticks laced with nails. Two journalists sustained injuries. The officers confiscated the journalists' phones and cameras and blindfolded them as they were escorted to a police van. After a short drive, they were taken to another location and told to lie on the ground in the open sun with their hands and legs tied. The officers released the journalists on the same day without charge.
PUNTLAND
On 15th February 2022, Puntland's Military Court found four men guilty of murdering the freelance journalist Jamal Farah Adan. The court sentenced Adde Abdullahi Mohammed Hassan and Abdiqani Saleban Jama to death. Additionally, the court found two other men guilty of playing a role in the murder and sentenced them to jail terms of 25 years and 15 years. As previously reported on the Monitor, Jamal Farah Adan was killed by unidentified gunmen outside his shop in Galkayo, in the central Somalia region of Mudug, on 1st March 2021.
SOMALILAND
Somaliland authorities in Las Anodm, the capital of the Sool region, arrested three journalists in December. On 26th December 2021, police officers detained Holhol Media reporter Abdifatah Mohamed Abdi. In addition, the police officers arrested two other journalists, namely Hamse Abdi Ahmed, a freelancer, and Abdikhadar Farah Abshir, a reporter with the privately owned Universal TV, on 30th December 2021. According to Sakaria, a Las Anod-based journalist, the arrests were linked to interviews the journalists conducted with members of the public who criticised the track record of Sool governor Abdikarin Adan Haji Diriye.