Afghan human rights defenders and journalists killed as US-Taliban talks collapse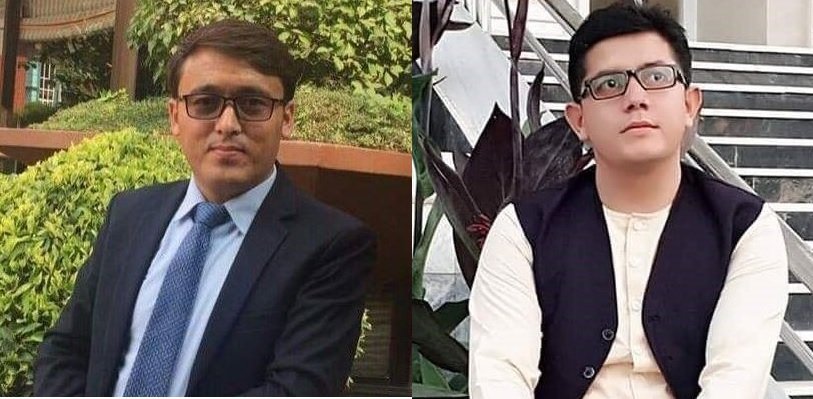 In July 2019, there were two-day intra-Afghan peace talks, attended by Afghan delegates and Taliban representatives in the Qatari capital of Doha. It ended with both sides calling to reduce civilian casualties to "zero" amid the rising death toll in the war-torn country.
In September 2019, the US scrapped talks with the Taliban after a US soldier was killed in a suicide attack in the Afghan capital, Kabul. Months of US negotiations with the Taliban, which controls large parts of Afghanistan, were aimed at ending the 18-year-old war. The deal could have led to the withdrawal of US troops from the country and, in return, a Taliban guarantee not to use Afghanistan as a launchpad for global attacks.
Concerns had been systematically raised over the failure to ensure the talks include full participation by women, a broad range of Afghans including civil society members, and reformers.
On 29th September 2019, presidential elections were held in Afghanistan. Tight security ensured the election was conducted in relative calm, with only small-scale attacks by the Taliban.Preliminary results are not expected before 19th October and final results not until 7th November 2019.
Over the last few months, at least two human rights defenders have been killed by the Taliban or unknown persons while journalists continue to face various violations including threats, assault and killings. The Taliban also threatened and targeted campaign rallies ahead of the presidential elections.
Association
Human rights defender killed by unknown gunmen
On 23rd July 2019, Saeed Karim Musawi a human rights defender and civil society activist from Kunduz was shot dead by two unknown gunmen on a motorbike near his home. He was targeted while heading home. A police investigation is ongoing. Musawi had reported threats in the past to his colleagues by unknown callers who had warned him to stop his activities or face the consequences.
According to civil society activists from Kunduz, the targeting of intellectuals is becoming more frequent in the province, which is scaring everyone who is critical of the current security and political situation in the province.
Safety and Risk Mitigation Organisation (SRMO) called on the Afghan government to "investigate the assassination of Mr. Musawi and other intellectuals in the province, bring the perpetrators to justice and use all its resources to ensure the safety and security of human rights including women rights defenders, civil society activists and journalists in Afghanistan".
Taliban kidnaps and kills human rights defender
On 3rd September 2019, Abdul Samad Amiri, a human rights defender and the Afghanistan Independent Human Rights Commission's (AIHRC) acting director in Ghor province, was kidnapped and killed by the Taliban on 4th September 2019.
Abdul Samad Amiri, aged 25, was kidnapped by Taliban militants on his way from Kabul to Ghor in the Jalreez area of Maidan Wardak province. According to Frontline Defenders, Amiri was working to combat the surge in the murder and suicide of women which is closely linked to the general climate of violence and specifically the entrenched nature of domestic violence. In a recent interview he stated, "murder and suicides have mounted in the province recently and 12 cases were recorded by the Human Rights Commission and there might be more violence in the areas and districts controlled by the Taliban group".
According to the AIHRC, Amiri was a tireless human rights defender who, since joining the AIHRC in 2013, "dedicated his career to fighting for the human rights of Afghanistan's most vulnerable individuals, including children".
Amnesty International says human rights defenders are under attack
In August 2019, Amnesty International released a report "Defenceless Defenders: Attacks on Afghanistan's Human Rights Community". The report highlights how Afghanistan's human rights community is under intensifying attacks from both the authorities and armed groups as human rights defenders and activists face intimidation, harassment, threats and violence.
It also reveals how the Afghan government has repeatedly failed to investigate attacks on human rights activists, has sometimes accused them of 'fabricating' their claims, and even told them to take up arms to defend themselves.
Expression
Media workers at risk
According to NAI, the Afghan media watchdog, journalists and media workers continue to face various violations including threats, assault and killings.
On 29th May 2019, a media complex was targeted by unknown gunmen in Mazar-e-Sharif city in Balkh province. The complex houses most of the national and international media offices including VOA, BBC, Tolo TV and many other media outlets in the city.
On 24th June 2019, the Taliban issued a statement and warned the local media to halt anti-Taliban propaganda, giving a one-week deadline. The Taliban further announced that any media outlets continuing to broadcast the propaganda will be considered as a military target. The warning was criticised by the Afghan president, UN and media freedom organisations. 
Dead body of Nadir Shah Sahibzada, an anchor of "Saday-e-Gardez" local radio, was found Friday evening. D radio station is located n Gardez, D capital city of eastern Pakita province. Reason behind his killing unknown.During 20 year,over 20 media staffers killed n #Afghanistan. pic.twitter.com/s4Qyiok1Bs

— Afghanistan Times (@AfghanistanTime) July 13, 2019
On 12th July 2019, Nadir Shah, a producer and anchor of cultural and social programmes on a local radio station Sada-e-Gardiz was kidnapped and was found dead the following day near Gardiz city in Paktia province. According to NAI, the marks on Nadir Shah's body show that he was stabbed and tortured to death.
On 4th August 2019, a private bus carrying employees of an Afghan television station owned by Khurshid TV was targeted by a bomb blast. The explosion left two media workers killed and two others injured. No one has claimed responsibility for the attack.
Afghan reporter Abdul Hamid Hotaki has died from injuries suffered in an explosion near the election campaign headquarters of President Ashraf Ghani in the city of Kandahar. https://t.co/FLEHGFSVh7 pic.twitter.com/xHNgml64QY

— Radio Free Europe/Radio Liberty (@RFERL) September 26, 2019
On 24th September 2019, Radio Hiwad reporter Abdulhamid Hotaki became the fifth journalist to be killed in 2019 as a result of injuries sustained in the bombing of President Ashraf Ghani's election campaign office in the southern city of Kandahar.
Peaceful Assembly
In August 2019, the Taliban announced, in a statement issued on its "Voice of Jihad" website, that they would disrupt the elections by targeting rallies and other gatherings. The Taliban has denounced the Afghan presidential polls as a "sham" and said that its fighters would do all they could to disturb the election process.
Zaman Sultani, South Asia Researcher at Amnesty International, said:
"These threats demonstrate a chilling disregard for human life. At a time when the Taliban claims to be pursuing peace, it is threatening to carry out war crimes by attacking civilians at election rallies."
On 17th September 2019, a Taliban suicide attack on a campaign rally in Parwan, north of Kabul, killed at least 26 civilians and injured more than 42. The Taliban claimed responsibility for the attack, wrongly calling the campaign rally a "military target".