Afghan human rights and media workers face attacks while new NGO law threatens civil society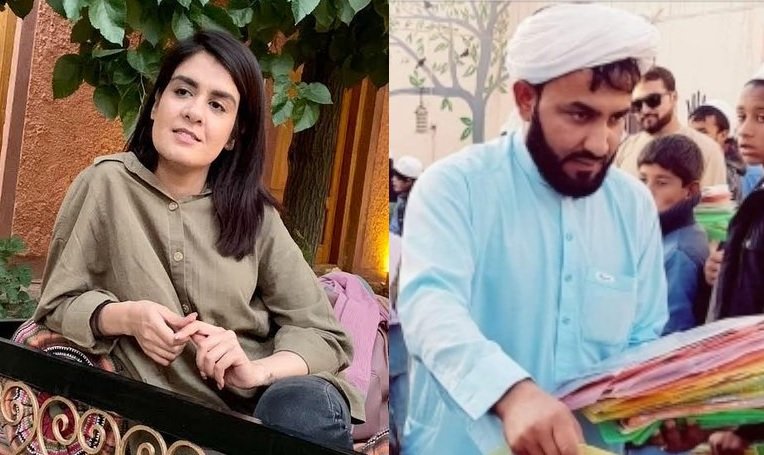 Over the last few months, human rights workers and journalists have been attacked and killed. 24 were killed when a group of heavily armed militants stormed a Médecins Sans Frontiéres run maternity wing in Kabul. A new NGO law could lead to undue regulations, oversight and interference for civil society while government backtracks on proposed amendments to a media law. Protests in Afghanistan have been met with deadly force from the authorities.
Negotiations between the Afghan government and the insurgent Taliban were expected to begin in July 2020. One of the obstacles to the start of the negotiations has been the exchange of prisoners, envisaged under a deal the Taliban signed with the US at the end of February 2020.
Civil society is concerned whether a future agreement will address past human rights abuses or if justice and accountability will simply be swept under the rug. The International Criminal Court (ICC), after more than two years, finally granted the request by its prosecutor, Fatou Bensouda, to open an investigation in relation to the conflict in Afghanistan dating back to 2002. For now, progress is stalled, in part because the government of Afghanistan has asked the prosecutor to hold off so it can provide evidence that it can and will hold those responsible for war crimes and crimes against humanity to account.
There have been 32,022 COVID-19 positive cases as of 2nd July 2020, with 807 deaths since the outbreak of the virus began in February 2020 in Afghanistan. Doctors say the already weak healthcare system in the war-torn country is struggling to cope with the pressure of the pandemic. Concerns have been raised about the supply of oxygen and other resources to government hospitals.
Association
Human rights defender Ibrahim Ebrat attacked and killed
On 20th May 2020, human rights defender Ibrahim Ebrat was attacked and killed. According to the Observatory for the Protection of Human Rights Defenders, he was attacked in Qalat by two unidentified men riding a motorbike while he was returning from Ramadan prayers. A bullet hit his head and he was subsequently transported to Mirwais hospital in Kandahar before being transferred to Kabul to receive intensive care. Ebrat died of his injuries on 28th May 2020.
The National Directorate of Security (NDS) claimed the attack was perpetrated by the Taliban. Before the attack, Ibrahim Ebrat had received numerous death threats from the Taliban, who urged him to cease his human rights activities. He reported these threats to local police, but no investigation was carried out.
Ibrahim Ebrat was a prominent human rights defender and the coordinator of the Afghan Civil Society Joint Working Group in the Zabul province of Afganistan. In this capacity he responded to cases of human rights violations, threats against human rights defenders and coordinated advocacy responses and support for those affected. He was also engaged in education for girls and livelihood programmes for vulnerable groups in the province.
The Observatory condemned the killing and urged the Afghan authorities to carry out an immediate thorough, transparent and impartial investigation into his killing in order to identify all those responsible. They also called on Afghan authorities to implement the strategy for the protection of human rights defenders to which they publicly committed in January 2020, and to put an end to the culture of impunity that prevails in the country.
Two members of the Afghan rights commission killed in bomb blast
Fatima Khalil, 24. AndJawed Folad, 41 killed today in morning at #Kabul after a attack of coward #Taliban. Its a cowardly act to kill innocent humans. you really think paradise waiting for you? I would bet neither hell want such trash

May their souls rest in peace#Kabulbleeds pic.twitter.com/OLDbTSJmR1

— Jessica Kröner (@JessPash2) June 27, 2020
On 27th June 2020, a bomb attached to a vehicle killed two members of Afghanistan's independent human rights commission in Kabul.
The Afghanistan Independent Human Rights Commission (AIHRC) said in a statement that the two human rights workers killed were Fatima Khalil, a Donor Liaison Officer, and Jawid Folad, a driver. They were travelling in a commission vehicle taking them to the office early in the morning when it was struck by an IED at Butkhak Square, District 12. No group claimed responsibility for the attack.
"It is intolerable, assassinating human rights defenders is a war crime in the context of armed conflict," the AIHRC said, adding that staff had previously been the target of attacks. The United Nations Assistance Mission in Afghanistan condemned the killings, saying "there can be no justification for attacks against human rights defenders".
This is not the first time that commission staff have been targeted. As previously documented, Samad Amiri, a human rights defender and the Afghanistan Independent Human Rights Commission's (AIHRC) acting director in Ghor province, was kidnapped and killed by the Taliban in September 2019.
NGO law could lead to undue regulations, oversight and interference
According to Amnesty International, a draft Law on Non-Governmental Organisations (NGOs) is inconsistent with human rights law and standards, including the rights to freedom of expression and association, guaranteed by the International Covenant on Civil and Political Rights.
The Afghan Cabinet is poised to adopt the law, which aims to "regulate affairs related to registration and establishment of and facilitation of monitoring and assessment and ensure transparency in the activities of NGOs" in Afghanistan.
Amnesty International said that "the bill represents a serious threat to the existence of civil society organisations in Afghanistan, as it imposes unnecessary and disproportionate restrictions on associations and would exert undue influence and control over NGOs, including allowing the government to determine who is able to form an association, and to regulate every aspect of their operations". Among the problematic provisions are:
Under Article 17, para 1, clause 1, application for registration and establishment may be rejected on grounds of contradiction of articles of association and documents of registration of NGOs. This law, which is overly broad, may be used to target independent and critical NGOs. Not only does clause 3, Article 48 lead to a rapid and unnecessary dissolution of an NGO, but it can also have a chilling effect on NGOs' ability to critically monitor the government's actions.

The bill also imposes burdensome administrative requirements on NGOs that would obstruct their operations, including an obligation in Article 18 for NGOs to renew their licences and work permits every three years. Any such renewal will be approved only if the Ministry of Economy decides that NGOs' activities comply with "this law and other legislative documents."

Article 23, para 1, clause 10 prohibits NGOs from "using equipment against national interests… and religion and religious rituals," which again are vague and overly broad grounds, and may be used to deregister independent and critical NGOs.

Article 43 permits the Ministry of Economy "to monitor and evaluate the structure, leadership, management and modus operandi of organisations." These provisions would put NGO operations firmly under the government's direct control.
Amnesty International added that the above provisions put the independence and freedom of action and the safety of NGOs, their members and donors at risk. Many NGOs would face legal processes which could see their organisations closed. Undue regulations, oversight and interference in the operations of NGOs would put at risk the exercise of the rights to freedom of association and expression.
Maternity wing run by MSF attacked leaving 24 dead
Kabul, Afghanistan UPDATE: At Dasht-e-Barchi Hospital, unknown attackers opened fire on our maternity ward - where pregnant women, mothers, and newborns were being cared for during one of the most precious and precarious stages of life.

The attack lasted for hours.
THREAD: pic.twitter.com/paOTTOtzPn

— Doctors w/o Borders (@MSF_USA) May 13, 2020
On 20th May 2020, a group of heavily armed militants stormed a Médecins Sans Frontiéres (MSF)-run maternity wing at Dasht-e-Barchi hospital in Kabul, Afghanistan, killing at least 24 people - including 15 mothers and young children. In response the organisation said:
"MSF condemns this senseless act of cowardly violence, which cost the lives of many people, and which has deprived women and children in Kabul of a fundamental healthcare service, in a context where access to essential care is already limited."
No armed group claimed responsibility for the attack on the hospital. The Taliban have denied involvement. The Dasht-e Barchi neighbourhood in Kabul, where the hospital is located, is predominantly Shia and has been the location of a number of attacks by the Islamic State of Khorasan Province, a group affiliated with the Islamic State.
Three weeks later, on 3rd June 2020, MSF said they still did not know the circumstances and motives around the attack and who the perpetrators were and asked the relevant authorities to conduct an inquiry into this brutal attack. They also stated that they had not been approached in relation to any investigations into the incident.
On 16th June 2020, MSF announced its decision to cease operations and withdraw from the hospital. MSF said it was "deeply concerned" that its staff and patients could be the target of another attack.
Expression
Government backtracks on media law amendments after outcry
On 20th June 2020, the Afghan government proposed changes to the media law, raising concerns among media outlets and journalists. According to reports the amended law which has 11 chapters and 54 articles may further restrict freedom of expression in Afghanistan. Among the proposals is a measure that would require journalists to reveal their sources to government bodies including the security services.
The media community has condemned the proposed amendments to the media law, saying that at this juncture, "there is no need to amend the media law and that the government's move is only an attempt at censorship".
In an open letter to Ghani at least 20 Afghan media outlets and media-supporting organisations raised their concerns about the possibility of restrictions on the media and on freedom of speech. Mohammad Elham, director general of Rah-e-Farda TV said:
"Undoubtedly there are certain circles within the government who want to suffocate press freedom through the proposed amendments. This indicates censorship of media in the country."
Due to the outcry, on 26th June 2020, the government called off the initially approved changes. A presidential spokesperson confirmed that "the government started a consultation process with all media outlets for any possible future amendments," adding that Afghanistan enjoys a "free and vibrant media."
Two media workers killed and six wounded
.@RSF_inter saddened, condemns the attack on #khurshid_TV's van in #Kabul on 5/30 in which Zamir Amiri, journalist and Shafiq Zabih the technical service employee got killed and 4 others were injured. RWB calls on President @ashrafghani to ensure more protection for journalists pic.twitter.com/Hcqxcy5R9q

— RSF in English (@RSF_en) May 30, 2020
On 30th May 2020, two media workers were killed and six wounded as a result of a magnetic bomb explosion in Kabul city. They were all employees of Khurshid TV, a private media outlet.
The explosion happened at rush hour as government employees were heading to their homes. Those killed were journalist Mir Wahid Shah Amiri and technician Shafiqullah. A journalist, a presenter, a driver and three technicians were wounded as a result of the incident. No group has claimed responsibility for the attack but the Taliban - in late June 2020 - warned all Afghan TV channels, radio stations and other media outlets to avoid airing and publishing advertisements.
Afghanistan is among the most dangerous countries in the world for reporters. According to NAI, a media watchdog, at least ten Afghan journalists were killed in 2019.
Peaceful Assembly
Protest against sexual assault in Ghazni province met with deadly force
Multiple locals who were protesting against the rape of two women by policemen ,shot by police in attempt to disrupt the protest, in Jaghuri, Ghazni minutes ago. #Afghanistan @HuriaSamira @UN_Spokesperson @MohMaqHam pic.twitter.com/AJLJLC5gt2

— khalil Raufi (@Khalil_Raufi) April 27, 2020
On 27th April 2020, a group of people in the Jaghouri district of Ghazni province demonstrated around the alleged sexual assault of two women by two policemen. The protesters had gathered in front of the district building to demand the removal of the police chief, the head of the anti-crime branch and the district governor of Jaghouri.
According to reports, at least one protester was killed and nine others wounded when police opened fire at the protesters. The Interior Ministry subsequently announced the firing of the district police commander and head of the anti-crime branch over the incident, adding that two police officers had been arrested and are under investigation.
Violence at food protest leads to death of four including a journalist
#Afganistan government suppressing a #protest against luck of government accountability on COVID -19 aids in #Ghour. Police opened fire. 3 protesters killed and 12 injured. @ARG_AFG has to stop military forces from opening fire on protesters. pic.twitter.com/8aJUoHMqTP

— Maqsood Hamid (@MohMaqHam) May 9, 2020
On 9th May 2020, a protest against the government for unfair distribution of bread to poverty-stricken families during the pandemic in Ghour province resulted in the killing of four people including a journalist who was covering the demonstration, after police opened fire on demonstrators. 14 others were injured. The group of demonstrators had gathered outside the governor's office in Firoz Koh, the provincial capital of Ghour to voice their discontent.
Provincial Governor Nasar Khazi said that some of the protesters were carrying arms and tried to attack and set fire to his office before police opened fire to disperse the crowd. He said ensuing clashes also injured four Afghan security personnel. The Interior Ministry reportedly launched an investigation into the incident.
UNESCO Director-General Audrey Azoulay condemned the killing of 19-year-old radio journalist Ahmad Khan Nawid from the Voice of Ghor Radio, who was caught in crossfire during a confrontation between police and demonstrators. He was shot dead on the fringes of the protest. She added:
"I call for an independent investigation into the circumstance of this tragedy in view of the Afghan authorities' obligation to ensure that media personnel can carry out their work without fearing for their lives."
The coronavirus-related shutdown and partial border closures with neighbouring countries have disrupted food deliveries into landlocked Afghanistan. The restrictions have increased prices in a country where officials estimate more than 50 percent of the population lives below the poverty line.