Afghan authorities failing to protect activists, journalists as attacks against civilians surge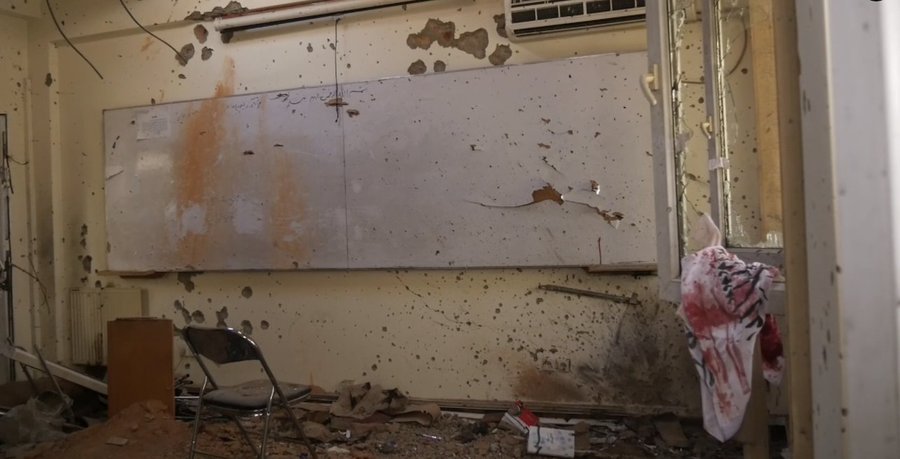 In September 2020, talks between the Taliban and an Afghan government-backed delegation were held in Qatar. Human rights groups called for both sides to publicly commit to uphold international human rights, including women's rights and to include the voices of victims. There were concerns that the parties may adopt provisions similar to the 2008 amnesty law or the 2016 immunity deal, which excluded any accountability, even for war crimes.
Since the US-Taliban peace agreement was signed earlier in 2020, violence and attacks on civilians have surged across the country. The US Special Inspector for Afghanistan Reconstruction (SIGAR) in a new report quoting the Resolute Support says 876 civilians were killed and 1,685 were wounded between 1st July to 30th September 2020.
A massive suicide bombing on 24th October outside the Kawsar-e Danish educational centre in west Kabul was the latest attack, cruelly targeting the Hazara Shia minority. The explosion took place in a crowded, narrow street outside the centre, killing 30 people and injuring more than 70, mostly children and young adults between 15 and 26 years old who were attending classes. The attack was widely condemned by Afghans and leaders across the world, including members of the UN Security Council.
On 2nd November, gunmen stormed Kabul university and killed and injured scores of students and teachers. Government sources reported at least 22 people were killed and 22 others wounded in a brutal, hours-long assault that saw students left in pools of blood in their classrooms. The attack was claimed by the Daesh (also known as the Islamic State or ISIS).
Since July 2002, the attacks against human rights defenders have persisted with impunity. Journalists continue to face restrictions and attacks for their work while the Vice President has threatened those reporting on civilian deaths.
Association
UN experts raise concerns about impunity for crimes against human rights defenders
In August 2020, Mary Lawlor, Special Rapporteur on the situation of human rights defenders, issued a joint statement on Afghanistan with three other UN Human Rights Council-mandated Special Rapporteurs, saying that "impunity allows the perpetuation of such crimes and implies a lack of recognition for human rights defenders' role in society".
Urging Afghanistan to take decisive action to prevent further killings of rights defenders, the UN experts drew attention to a recent spate of such deaths.
🇦🇫#Afghanistan: We strongly condemn the killing of human rights defender Asmatullah Salaam in Ghazni province

📢Afghan authorities must bring perpetrators to justice & implement the strategy for the protection of #HRDs in the country!

👉https://t.co/XWtH0VC2Ne pic.twitter.com/maQX5RcYm0

— The Observatory (@OBS_defenders) August 4, 2020
Asmatullah Salaam, who worked on promoting the right to education in the province of Ghazni, was abducted and killed as he made his way to celebrate Eid with his family on 1st August 2020.
According to The Observatory for the Protection of Human Rights Defenders (OMCT), Asmatullah Salaam, director of the civil society organisation Zhowand and head of a local community council in Andar District, Ghazni Province was kidnapped by Taliban members while he was driving to Khwzeyo, Andar District, Ghazni Province. The kidnappers stopped his car and abducted him. His body was found a day later, on 2nd August, in Wahghez, with signs of severe torture.
His death came not long after Fatimah Natasha Khalil and Ahmad Jawed Folad were killed on their way to work at the Afghanistan Independent Human Rights Commission on 27th June 2020. Human rights defender Ibrahim Ebrat was shot dead in Zabul in May 2020.
The Safety and Risk Mitigation Organization (SRMO) stressed the urgency for the protection of human rights defenders as the organisation has documented a worrying trend of increasing targeted attacks against HRDs by the Taliban across Afghanistan. The organisation said these attacks "have a chilling effect on the wider community of human rights activists and civil society in Afghanistan who have already reported shrinking of their space to express opinion and hold the powerful to account".
In January 2020, the government voiced support for the idea of creating a national protection mechanism for human rights defenders, but SRMO say that the government has failed to investigate such crimes and bring the perpetrators to justice. According to the UN at least nine human rights defenders have been killed since the beginning of 2020.
Expression
Restrictions and attacks against journalists
Afghanistan continues to be a dangerous place for journalists to operate. Restrictions and attacks against journalists and the media continue to be reported.
Reporters Without Borders (RSF) reported on 9th July 2020 that MH of Radio Bayan was arrested on 1st July 2020 when agents from Afghanistan's National Department of Security (NDS) arrested him at his home in Qalat, the capital of the southern province of Zabol, for allegedly insulting President Ashraf Ghani by calling him an "unbeliever" in a Facebook post. He denied posting the comments, saying that someone had hacked into his Facebook account. He appeared in another video two days later, this one recorded by the NDS. And this time he confessed to being responsible for the original video and apologised to the president. Shortly after being released yesterday he said he had been tortured and forced to make a confession.
RSF reported that FJM, the Reuters news agency's correspondent in the south-eastern city of Khost, was arrested on 1st July 2020 when NDS agents searched his and his brother's home without a warrant. After finishing the search, the NDS grabbed Mangol and took him back to NDS headquarters in Khost, where they questioned him for two hours and then released him, saying his arrest had been a mistake.
RSF also said that Afghanistan's biggest news agency, Pajhwok Afghan News, has been harassed since 22nd June 2020 when it reported that 32 ventilators intended for Afghan coronavirus patients had been stolen and sold to Pakistan.
On 28th July 2020, Nai Media Watch reported that NM a journalist working for Meshrano TV Jirga M was kidnapped by the Taliban while he was travelling from Kabul to Kunduz to attend his father's funeral.
On 19th August 2020, Nai Media Watch reported that SR, Khurshid TV journalist was threatened by one of the Jihadi commanders in Parwan province after he had reported on the closure of the Ba-gram-Jabal-al-Seraj road construction.
In September 2020, a number of journalists in Paktia province claimed that government officials had imposed restrictions over freedom of expression. They say the police chief is putting pressure on media outlets not to report on security issues in the province. Also, the journalists report that those who have shared their views on the security situation have been threatened and arrested by officials.
#Afghanistan: Police raid the home of photojournalist #TaherehRezaei (shared with another female journalist in #Kabul) without a search warrant. CFWIJ condemns these threats against #women #journalists and urges Afgan authorities to stop illegal harassments. pic.twitter.com/ZmCiUgg2vB

— #WomenInJournalism (@CFWIJ) November 4, 2020
On 15th October, Afghan police from Kabul's district 10 forcibly entered the home of photojournalist TR, which she shares with another female journalist. TR reported that the police did not have a search warrant as is required under Afghan law and made the two journalists and several guests hand over their phones while they searched the house, including the bedrooms and the women's laundry. 
The police also filmed the women without giving an explanation for doing so. The police then told TR to sign a statement stating that she would never again host gatherings where music is played. The guests were also told to sign statements that they would not participate in such events.
Vice President threatens those reporting civilian deaths
In October 2020, Human Rights Watch reported that Afghan Vice President Amrullah Saleh had ordered the arrest of the individual who reported civilian casualties from an Afghan government airstrike on 22nd October 2020. The Afghan air force allegedly struck a mosque school in Takhar province, killing at least 12 children and wounding 18 other civilians
Afghan government forces were apparently targeting Taliban fighters when they hit the school at the mosque in Baharak district, Takhar. In response to early reports of the incident, Saleh denied on Twitter that any civilians had been killed and said that "the person responsible for spread of this venomous & fake news was arrested immediately". The identity of the person and whether that person was arrested is unclear. On Facebook he threatened legal action against those "who make false allegations".
The Afghan government ordered an investigation into the incident. However, findings from investigations into other incidents of civilian casualties have not been made public and no one has been held accountable