COVID-19: civil society protest banned; news anchor sidelined after interview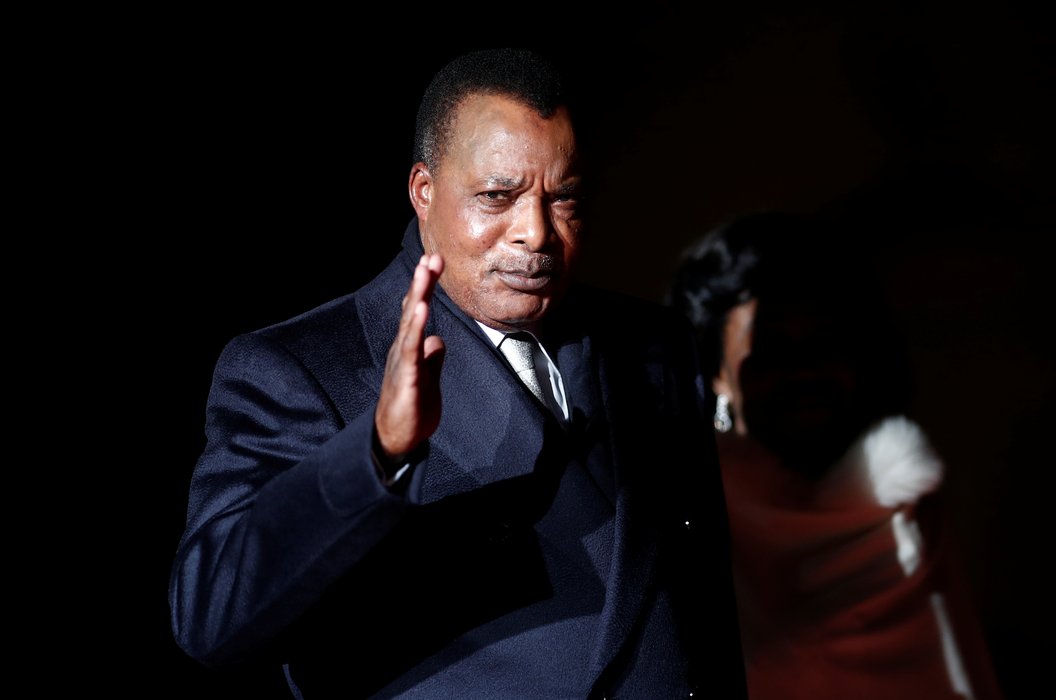 Peaceful Assembly
In a statement on 16th July 2020, several human rights organisations, including the Observatoire Congolais des Droits de l'Homme (Congolese Human Rights Observatory) and social movement Ras-le-Bol, said they decided to cancel a planned protest that day to support the request for a medical evacuation of imprisoned political opponent Jean-Marie Michel Mokoko after the prefect of Brazzaville banned the protest, stating grounds of curbing the spread of COVID-19. The organisations called this ban 'fallacious and deceptive' seen that public markets, funeral processions and public transport were allowed. Human rights organisations and Mokoko's lawyers had been advocating for a medical evacuation of Mokoko, who is suffering from acute malaria and high blood pressure. He was finally allowed to be transported to a hospital in Turkey, weeks after the initial demand. 
Mokoko, a former general and former presidential candidate in 2016, has been in prison for four years. He was sentenced in May 2018 to 20 years in prison on charges of 'undermining state security'. 
Republic of Congo's media regulator supported by @RSF_inter calls for state broadcaster Télé Congo to reinstate journalist Rocil Otouna - sidelined for posing difficult questions: https://t.co/qds2ZeHdAs

— IFEX (@IFEX) May 23, 2020
Expression
News anchor of state broadcaster sidelined over COVID-19 interview
News anchor for state broadcaster Télé Congo Rocil Otouna was 'discreetly sidelined' after he asked the Minister of Justice Aimée Wilfrid Bininga questions, during an interview on 30th April 2020, on a lack of information on COVID-19 victims and contradictions between the president and the government on the number of COVID-19 cases and the economic and social consequences of the pandemic in the Republic of Congo. Although the Minister of Communication denied that Otouna was suspended, Reporters without Borders (RSF) said that several sources confirmed his suspension. President of Congo's national media regulator Conseil Supérieur de la Liberté de Communication (CSLC), Philippe M'Vouo opened a judicial and administrative procedure after having been asked questions on the alleged suspension during an interview on Télé Congo on World Press Freedom Day, 3rd May 2020. On 12th May 2020, the CSLC finalised its investigation and concluded that Rocil Otouna had been subject to sanctions and asked the broadcaster to reinstate the journalist. The CSLC also accused the oversight body of Télé Congo of 'aggravated censorship', 'arbitrary measures' and 'interventionism', while calling to end intimidation and threats to journalists. Arnaud Froger of RSF commented:
"The information gathered by RSF supports the media regulator's conclusions. This journalist was undeniably the subject of a sanction as a result of an interview with the justice minister about the Congolese government's handling of the coronavirus crisis. The battle against the coronavirus will not be won by sidelining a journalist who voiced legitimate concerns. There are no bad questions. This journalist was not guilty of any misconduct and his suspension is completely unjustified."
Previously in its statement denying that Otouna was suspended, the Ministry of Communication accused Vox TV of having participated in a 'smear and intoxicating campaign' against the Ministry of Communication. The CLSC concluded that there was no evidence for this allegation.