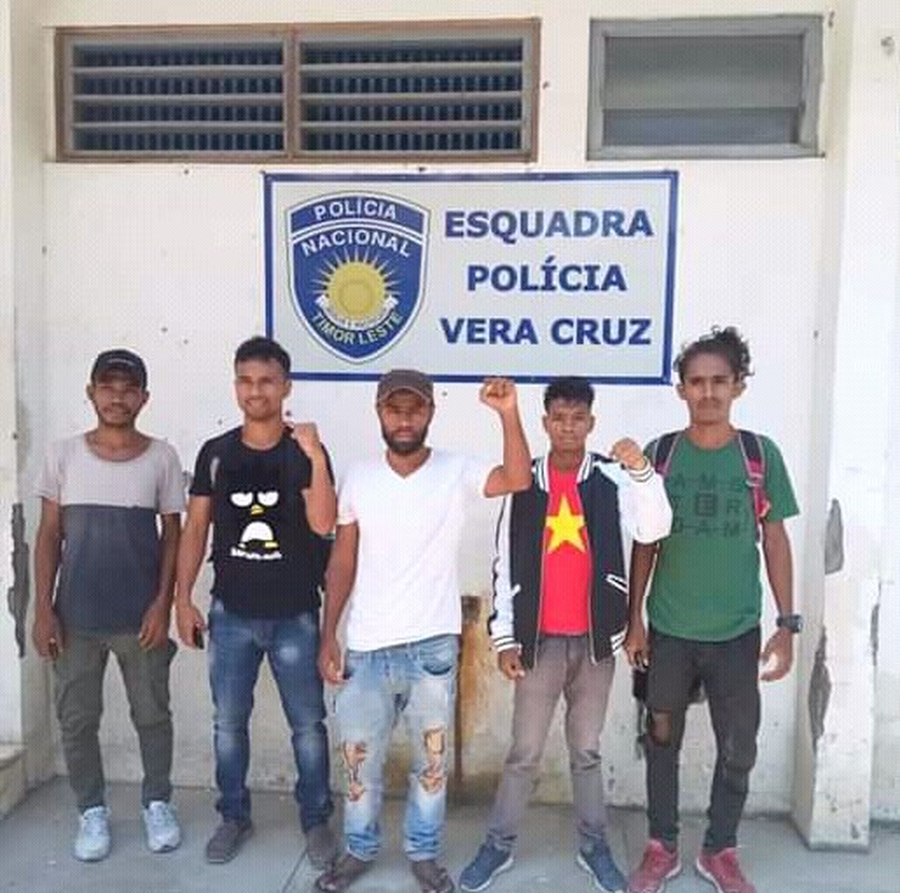 Peaceful Assembly
Protests on West Papua outside Indonesian embassy
On 10th December 2019 a group of Timorese students and civil society groups organised a solidarity protest for West Papua outside the Indonesian embassy in Dili. The group carried West Papuan flags and banners calling on the UN to take action.
According to local sources at least five of the protesters were arrested and detained at the police station for two hours before they were released.
10/12/19 Dili, Timor Leste

5 Timorese students were arrested over Human Rights Day protest in front of the Indonesian Embassy in solidarity with West Papua. pic.twitter.com/WBVDDdRGvH

— Veronica Koman (@VeronicaKoman) December 10, 2019
There have been long-standing demands by West Papuan groups in Indonesia for independence due to the exploitation of land and resources and serious human rights violations in the region. Over the decades, the Indonesian security forces have responded brutally, with reports of unlawful killings and unnecessary and excessive use of force and firearms during peaceful pro-independence protests and gatherings. Political activists and others accused of links to pro-independence groups have been tortured or otherwise ill-treated during arrests.
Santa Cruz protest victims remembered 28 years on
On 12th November 2019, at least 2,000 people gathered to commemorate victims of the 1991 Santa Cruz massacre. At the Santo Antonio Motael church, parish priest Padre Guillhermino da Silva, told the crowd lining the roads outside that the Santa Cruz victims died as martyrs. "[These] heroes, in their sacrifice and dedication, gave us the right to liberty. They deserve thanks and appreciation for this sacred service, to fight for the nation… the poor, and the marginalised," he said.
On the morning of 12th November 1991 the Indonesian security forces violently suppressed a peaceful procession of some 3,000 Timorese people to the Santa Cruz cemetery in Dili.
Many of the Timorese had attended an early morning memorial for Sebastião Gomes Rangel, who had reportedly been killed by Indonesian security forces on 28th October 1991. As the procession made its way to the cemetery, pro-independence banners and flags were raised. Minutes after the crowd arrived at the cemetery, the security forces opened fire. No warning was given.
The cemetery walls and the large crowd made it difficult to escape, but the shooting continued even as people tried to flee. Some were believed to have been shot in the back while running away. Many of the demonstrators were shot and killed, or otherwise injured. Hundreds of people were said to have been badly injured during the incident.
The precise numbers of those killed, disappeared and injured during the massacre and in the immediate aftermath remain unknown, although it is estimated that over 200 people were killed or disappeared and around 400 wounded. Calls for justice have yet to be fulfilled 28 years later and attempts to hold the perpetrators to account have been weak.