Yemen is an unsafe place for journalists and civil society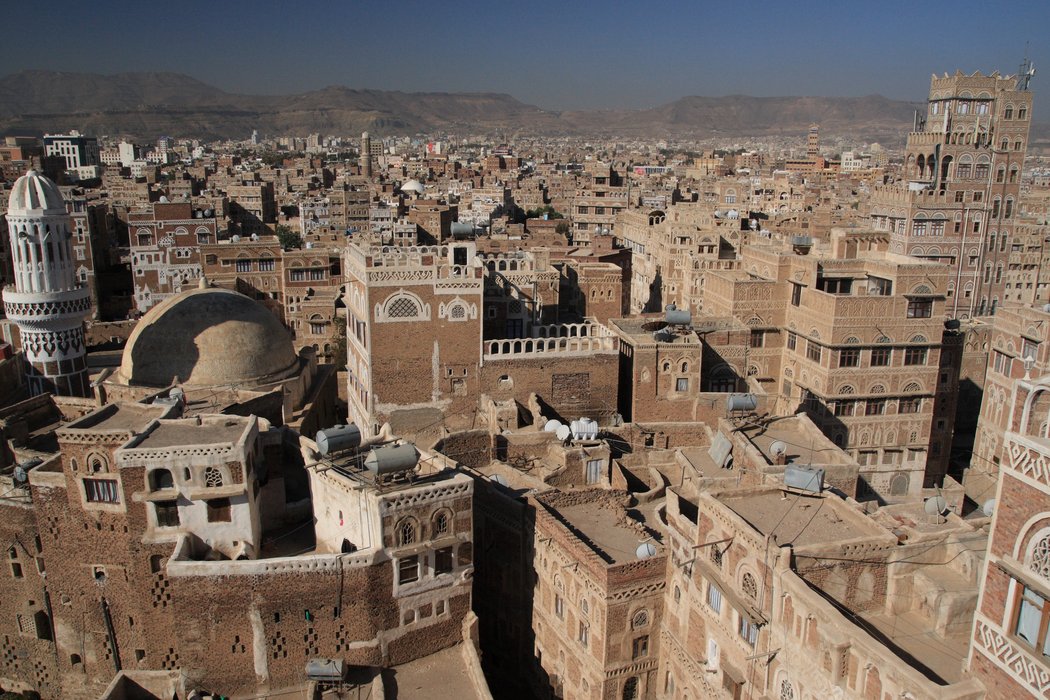 Peaceful Assembly
Journalists and civil society activists arrested during peaceful protest
On 18th February 2021, following direct orders issued by Governor Faraj Al-Bahssni, the security forces in Hadramaut Governorate in Yemen arrested at least 17 citizens, including two women, who participated in a peaceful gathering. The aim of the gathering, which has taken place every Thursday in front of the governorate's headquarters in Mukalla City for the past three months, is to demand better living conditions and respect for public freedoms.
Protests in #Mukalla and #Aden city and other cities of South #Yemen , demanding the independence and freedom#اليمن pic.twitter.com/mLHuhwzKuG

— Naji Alkaladi (@NajTV) January 23, 2015
Among those arrested are civil society activists Dr Khalid Ali Baali, Ali Bin Mohammed Ali Jaber, Hani Al-Moamen, Moaz Bin Ali Jaber, Abdullah Bin Ali Jaber and Saleh Bin Ali Jaber. Journalists who were arrested include Moataz Al-Naqib, correspondent of the Yemen Shabab satellite channel, Zakaria Mohammed, correspondent of Al-Mahriah satellite channel, Hala Fouad Badawi and Yousra Al-Battati. Other detainees include the president of the Peaceful Public Stand and member of the Local Municipal Council of Mukalla City, Salah Bin Hamel, the president of the Supreme Council for the Revolutionary Movement, Fouad Rashid, Sheikh Ali Bafqas, one of the sheikhs of the Noah tribe, Sheikh Ahmed Bapeter Al-Morshedy, one of the sheikhs of the Siban tribe, political activist Mohammed Ahmad Balatif, and Judge Ahmed Bou Nasser.
Expression
Journalists face threat to freedom of press and expression
On World Press Freedom Day, 3rd May 2021, the Gulf Centre for Human Rights (GCHR) in cooperation with Electronic Organization for Humanitarian Media (EOHM) released a report entitled "Journalists at Gunpoint". The report says, "Journalists in Yemen suffer a bitter reality and a real tragedy as a direct consequence of the lack of respect for freedom of expression, and fear of the press and journalists in particular, which has led to Yemen being considered an unsafe place to work." For example, on 2nd April 2021, journalist Hisham Al-Baqiri was killed while covering the military battles in the west. The Yemeni Journalists' Syndicate reported during the first quarter of 2021. During the past year, the Media Freedom Center recorded 143 cases of violations of freedom of expression in Yemen against individuals and media institutions, in which the Houthis and the legitimate government were involved, in addition to 22 cases recorded at the hands of unknown perpetrators. Three journalists were killed in 2020. Yemen ranks 169th out of 180 countries in the Reporters Without Borders (RSF)'s World Press Freedom Index for 2021. Hear directly from four different journalists in Yemen featured in films produced by GCHR with Yemeni partners about how war and poverty have affected their lives.
Actress and model unfairly detained and mistreated in prison
On 2nd May 2021, GCHR reported on the ongoing detention of model and actress Entisar Al-Hammadi, along with another actress. Al-Hammadi, who is 20 years old and of Yemeni and Ethiopian heritage, is famous for promoting Yemeni folkloric costumes and has been featured in a number of productions, most recently in the series "Sad Al-Gharib" and "Ghurbat Al-Ban". According to reports received by GCHR, she has been subjected to racism and condemned for her work as a model and actress. The other unnamed actress is of Yemeni and Syrian heritage. Al-Hammadi and her colleague were arrested on 20th February 2021 by Houthi forces in civilian clothes at a checkpoint west of Sana'a, the capital of Yemen. No arrest warrant was produced and Al-Hammadi remained forcibly disappeared for several days before the de-facto Houthi government officially referred her case to the judiciary. According to a statement made by Al-Hammadi's lawyer, Khaled Al-Kamal, the women have been subjected to ill-treatment whilst detained in a Houthi-run prison in Sana'a. On 28th April 2021, the Public Prosecutor responsible for Al-Hammadi's case, Riyadh Al-Eryani, was suspended by the Houthi authorities after he requested that she be released.
Houthis in #Yemen are carrying out an unfair trial of actress & model, Intisar al-Hammadi who was detained on Feb 20.
The case has been marred w/ irregularities & abuse.

She & other female detainees require urgent protection & justice.
By @LotteLeicht1 https://t.co/MwgMbIuYXi pic.twitter.com/ekxOEem7N8

— Yemeni Radar (@yemeniradar) July 11, 2021
Calls for four journalists' death sentences to be overturned
On 28th March 2021, the Specialised Criminal Appellate Court in Sana'a considered the appeal submitted by the defence team of four journalists sentenced to death on charges of "espionage" and "spreading false news." On 28th February 2021, the four journalists were reportedly transferred from the Security and Intelligence Prison to the Exchange House, where prisoners whom the de facto government has decided to exchange with Houthi prisoners of war are held. None of the four journalists, Abdulkhaleq Ahmed Amran, Akram Saleh Al-Walidi, Al-Hareth Saleh Hamid and Tawfiq Mohammed Al-Mansouri, was present for the latest hearing and requests by the Public Prosecution to disclose their fate have been met with silence. The court decided to adjourn the hearing until 23rd May 2021. In May 2020, more than 150 NGOs released a joint statement calling for the death sentences handed down to the four journalists to be overturned and for all detained and disappeared Yemeni journalists to be freed and the charges against them dropped.
🇾🇪Urgent Action: Join human rights groups in an urgent appeal to overturn death sentences of four journalists in Yemen. Add your signature here: https://t.co/gQ7ndetaFP pic.twitter.com/lqWLIsRgXy

— CIVICUS (@CIVICUSalliance) May 5, 2020
On 22nd March 2021, the Specialised Criminal Appeals Court in Sana'a held its second session in the case of Dr Nasr Mohammed Al-Salami and his group, which consists of 36 citizens, including academics, educators and students, who are being tried in retaliation for their public criticism of the de facto Houthi authorities. 30 of them have been sentenced to death but eight among the 30 have since been released in a prisoner exchange deal. During the hearing on 22nd March 2021, all of the defendants confirmed their desire to appeal their sentences. The court also heard evidence on the solitary confinement and torture of the defendants, as well as their inability to access writing and study materials and health care during their detention.
My dear Yemeni friend & colleague Adel al-Hasani has been detained for the last 6 months. He has been interrogated & tortured & separated from his family.

Of the Yemenis I worked with over the last 3 years: one is imprisoned, one is seeking asylum abroad & one has died. pic.twitter.com/uJqt7TjtB3

— Isobel Yeung (@IsobelYeung) March 12, 2021
On 22nd February 2021, Human Rights Watch reported that United Arab Emirates (UAE)-backed Southern Transitional Council (STC) forces in southern Yemen have arbitrarily detained Adel Al-Hasani, a Yemeni journalist, since 17th September 2020. According to reliable sources, the journalist has been detained in retaliation for his critical news reporting and has been accused of "spying for foreign countries." On the 14th March 2021, CNN reported that Adel Al-Hasani had been released following a call from human rights organisations and President Joe Biden.