World Press Freedom Day in Mexico marked by killing of journalist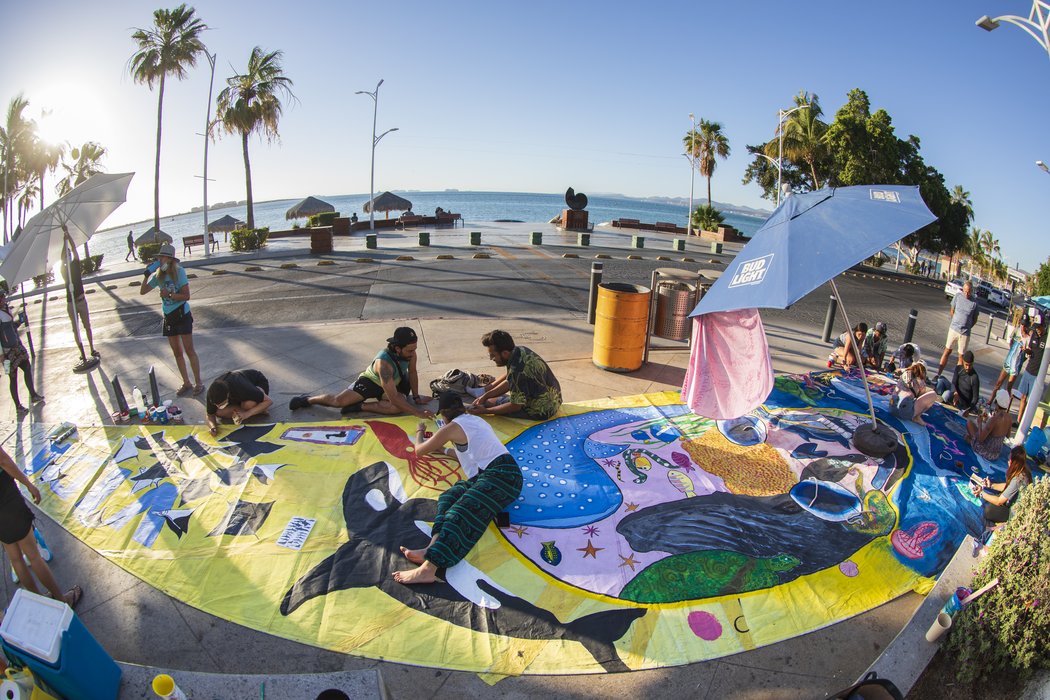 Expression
#Mexico🇲🇽: El 3 de Mayo, Día Mundial por la Libertad de Prensa, hallaron asesinado al periodista Benjamín Morales Hernández, secuestrado un día antes en su domicilio en Sonoyta, al norte del país. Exigimos justicia para nuestro compañero #EndImpunity https://t.co/6uReTyxoBB

— IFJ (@IFJGlobal) May 7, 2021
On World Press Freedom Day, 3rd May 2021, independent reporter Benjamín Morales was found dead with gunshot wounds in Sonoyta, Sonora state. Local outlets reported that police said "a message" had been left with the journalist's body, but its contents were not disclosed. Morales founded Noticias Xonoidag, a Facebook news page where he posted video reports and commentary on current events in the Sonoyta area. According to the Committee to Protect Journalists (CPJ), he had spoken in a video on the news page about receiving anonymous threats, but did not elaborate on the nature of the threats.
In a separate case in May 2021, a journalist with Proceso denounced that she had received threats from the office of Zapopan's mayor. At the end of April 2021, Gloria Reza had reported on a man who was allegedly attacked by police after attempting to approach the mayor at an event. Reza said she received a call from the official's office to pressure her not to continue reporting about the incident. A few days later, the mayor's mother allegedly posted threatening comments against the journalist on social media, and Reza noticed a car parked outside her house appearing to conduct surveillance. She requested and received protection from the Zapopan police.
On 29th April 2021 a reporter with NVI Noticias was attacked and had his equipment stolen while attempting to cover an accident on a public street in Oaxaca. Tomás Martínez was threatened and violently attacked by motorbike-taxi drivers after they saw him documenting the scene of the accident. He said: "One of them hit me with a stick on the head. Fortunately I had my motorcycle helmet on. Immediately another subject hit me in the face, while a woman took my cell phone from me". A camera, another phone and documents were also taken. The reporter required medical care for his injuries. A leader of the moto-taxi drivers was arrested on 18th May 2021 in connection with the attack on Martínez, sparking protests and road blockades by drivers.
On 9th April 2021, a reporter with Multimedios Television was detained, assaulted and injured by police in Nuevo Leon while covering a robbery at a local alcohol store. Vianca Maleny Treviño Navejar said she and a cameraperson were accused of crossing a police line and that police acted to stop them from recording photos and videos of the scene. According to Article 19, the journalist said that during the incident she was handcuffed, threatened and injured after an officer grabbed her wrist. Treviño Navejar was released after being taken to a police station.
On 31st March 2021 a reporter with Televisa Tijuana was temporarily detained by police while attempting to report at a COVID-19 vaccine site in Playas de Tijuana. Antonio Rodríguez Martínez said he had permission to be at the location but was handcuffed by police who claimed he had entered a restricted area. He was released shortly after other officers established his credentials, but the next day a local official criticised the reporter and his behaviour. Article 19 and press collective YoSíSoyPeriodista warned against efforts by authorities to prevent journalists from doing their jobs.
In another case on 31st March 2021, an editor at Presidio Mx was allegedly threatened by an official in Merida, Yucatan after he broadcast live from the scene of a local shooting. Erick Manzanilla Gomez said he received a threatening call from a number belonging to the state's Secretariat of Public Security. The journalist recorded the phone call and released its audio, saying he feared reprisals after the government failed to provide him with protection.
On 23rd March 2021, a journalist received a letter from local authorities threatening to arrest her if she continued to publish stories about a local political candidate. Dianeth Perez Arreola, a journalist with Reject Corruption and Impunity, had reported on alleged corruption involving Natalia Rivera, a candidate to the federal legislature in June 2021 elections. The letter to the journalist ordered the removal of stories about Rivera from the news outlet's website and said the reporter could be arrested under a law meant to protect women from violence and harassment.
Internet restrictions
📢Feministas representantes de la sociedad civil, la academia, abogadas y defensoras de DH hacemos un llamado a la @Mx_Diputados para evitar la aprobación de un dictamen que no garantiza el derecho de las mujeres a una vida libre de violencia.#ViolenciaDigital pic.twitter.com/nz0zWNZenh

— Luchadoras (@LuchadorasMX) April 27, 2021
At the end of April 2021, feminist representatives of civil society, academia, lawyers and women human rights defenders expressed concern about the reform of the General Law on Women's Access to a Life Free of Violence to include digital violence. The groups said their voices were not heard in the process of legislative revision and that the current draft of the bill has a counterproductive punitive approach. They also rejected the definition of digital violence against women, arguing that it does not correspond to the many ways this phenomenon manifests in real-life cases. Agencies, organisations and institutions that defend rights have expressed the fact that digital violence against women includes hacking, impersonation, surveillance, harassment, recruitment, practices called doxing and stalking, and the dissemination of sexist hate speech, among others.
On a separate note, the website belonging to Revista Espejo in Culiacán, Sinaloa, was the target of two cyberattacks in March 2021. An employee with the news outlet said he took action to restore its website after two distributed denial of service (DDoS) attacks. A DDoS attack is a malicious attempt to disrupt the normal traffic of a website by overwhelming it with a flood of Internet traffic. Other outlets in Sinaloa also reportedly faced similar attacks and a smear campaign.
In another incident, journalist Julio Roa said at least eight of his videos published on YouTube were removed or restricted for allegedly violating copyright and privacy rules. All of the videos that have been affected are about "public figures and their funding", according to Roa. As reported by Article 19, Roa has been repeatedly targeted by local officials for reporting on these issues. The organisation also highlighted that recent reforms to the Federal Copyright Law have enabled the silencing of journalists from reporting on corruption and other politically sensitive issues. As previously reported on the CIVICUS Monitor, the law established a "notification and withdrawal" mechanism which requires online service providers to remove content if they receive allegations of copyright violations.
Peaceful Assembly
¿Peces con cáncer? ¿Destrucción de ecosistemas?

La #contaminación provocada por las 2 plantas de la #CFE y los #megacruceros en #LaPazBCS llegaron a la #IslaCerralvo y #IslaEspírituSanto

¡Infórmate y comparte! #NoSomosEstacinamiento #BCS #LosCaboshttps://t.co/nj6EEfBcWk

— CERCA (@CERCALAPAZ) April 30, 2021
In early May 2021, environmental activists in La Paz, Baja California Sur, protested against the cruise ship industry by staging a direct action and painting a sailboat sail with the theme of marine fauna and a skull. Local environmental rights groups demanded information on alleged contamination of the city's coast by empty megacruise ships.
In April 2021, teachers in training in Oaxaca held a series of protests, including by blocking a major highway and disrupting flights at the city's airport. The teaching students set up a blockade on the road to the airport for four days as part of a protest to demand jobs after graduation. They were also accused of setting fire to the offices of the state Education Ministry and hijacking buses during two weeks of protests. The blockade ended after an agreement was reached with the state government.
In separate demonstrations in Oaxaca, local residents led by the mayor of Santa María Colotepec protested over a decades-old land dispute with a neighbouring jurisdiction, San Pedro Mixtepec. The residents blocked a highway on 23rd April 2021 and two days later cut off water to the city of Puerto Escondido. The blockade ended after intervention from the state governor to establish a dialogue with both municipalities.
¡Si tocan a una, respondemos todas! Mural en memoria de Victoria, exigimos justicia por ti, hermana, por todas. #QuintanaRooFeminicida#JusticiaParaVictoria#JusticiaParaKarla#LPolicíaNoMeCuida pic.twitter.com/RV74gCrKLU

— Siempre Unidas (@SiempreUnidasPC) March 30, 2021
On 2nd April 2021, women protested and demanded justice for a Salvadoran migrant who died in police custody in the Caribbean resort town of Tulum. A video of a police officer kneeling on Victoria Salazar Arriaza's back was shared on social media, sparking outrage which grew as it was later confirmed she had died of a broken neck. Her killing by police prompted protests in Mexico City with people chanting and others spray-painting buildings. At a protest in Tulum, people held signs reading "The system killed Victoria" and chanted "paradise reeks of blood". Salazar had been a single mother living in Mexico since 2018. Authorities have opened a homicide investigation into her death and arrested the four police officers involved.
On 24th March 2021, migrants in camps at Mexico's Tijuana border with the United States demonstrated to demand a response to their asylum cases. Some of the migrants wore shirts that read, "Biden, please let us in!", while others held signs urging U.S. border officials to begin the process of reviewing their asylum applications. The migrants are from several countries, including Nicaragua, Haiti and Honduras, and have been waiting in limbo on the border for months. "We're only asking for a clear, concrete response—what will happen to us?" one woman said.