Wildfires lead to violations against journalists and free speech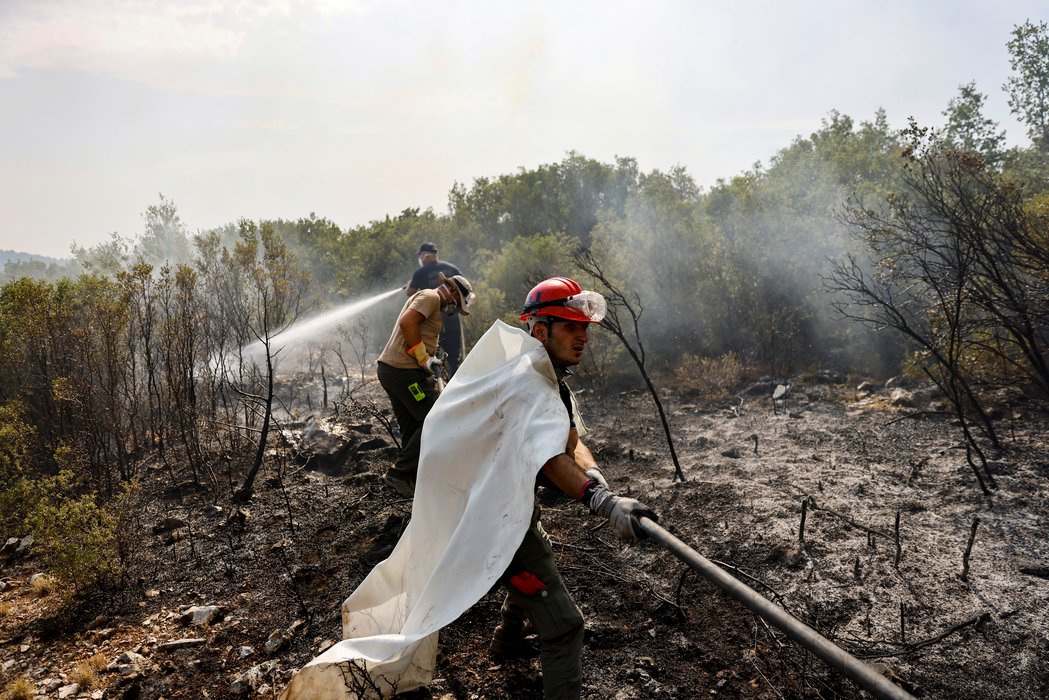 Association
On 6th July 2021, the Venice Commission issued an opinion paper warning that the Turkish "Law on Preventing Financing of Proliferation of Weapons of Mass Destruction" (No. 7262) does not comply with international human rights standards. The commission stated that the provisions of the law could have negative consequences on basic human rights, especially concerning freedom of association, freedom of expression and the right to a fair trial. It also added that the law in its current form puts pressure on associations and suggested that there is a need for revision. Additionally, it noted that law 7262 contains provisions that do not conform with resolutions of the United Nations Security Council (UNSC) and recommendations of the Financial Action Task Force (FATF). Moreover, it stated that government control and punishment for attempts to collect financial aid on the internet without clear and objective criteria would also have a negative impact on the legitimate fundraising activities of NGOs, violating the rights of freedom of association. It also noted concerns over the lack of consultation with civil society.
Separately, on 12th July 2021, the International Union of Food, Agricultural, Hotel, Restaurant, Catering, Tobacco and Allied Workers' Associations filed a complaint with the International Labour Organisation's Committee on Freedom of Association highlighting the Turkish government's violations of ILO Conventions 87 and 98 which protect workers' rights to freely organise trade unions and to engage in collective bargaining. According to the complaint, the Turkish Law fails to provide sufficient protection and effective remedy in cases of anti-union dismissal, as well as reinstatement and compensation in such cases.
Peaceful Assembly
The presidential decision on Turkey's withdrawal from the Istanbul Convention came into effect on 1st July 2021. On the same day, amid heavy police presence, thousands of people took to the streets of many cities demanding Turkey's readmission. In İzmir and İstanbul, police set up barricades to prevent women from marching and used tear gas to disperse protestors.
Separately, violence occurred during a protest at Bogazici University on 5th July 2021 after rector Melih Bulu restricted access to the campus for security reasons and students attempting to enter the campus were dispersed by police who used pepper gas and plastic bullets. A week later, Bulu was removed from the position by a presidential decree from President Recep Erdogan - in the same way he was appointed. This was the reason for students protesting since the beginning of the year (see previous update), demanding that the head of the university not be chosen in a top down manner but selected from the academic staff. Students also demanded that the LGBTQI+ club should be reopened, after authorities closed it down when rainbow flags were shown, which escalated violence and resulted in dozens of students being detained by the police. The protests which took place after Bulu was replaced by vice-rector Naci Inci remained peaceful and once again called for academic freedom.
In another protest, local residents and environmentalists organised a blockade near the Akbelen forest to prevent the cutting down of trees to supply coal for a power plant in the vicinity and the building of new mining sites. The struggle has been going on for two years, but on 9th August 2021, the police intervened by dragging the protesters out of the forest.
From 15th to 20th July 2021, commemoration events were held in many cities across Turkey on the 6th anniversary of the ISIS suicide attack in Suruç, in which 33 people lost their lives. In Adana, İzmir, Ankara and İstanbul, police heavily intervened in commemoration events to prevent people from gathering or marching. During the interventions, in which more than 70 people were detained in Adana, Ankara and İstanbul, alongside the protestors, members of the press were heavily targeted, beaten by police and injured by rubber bullets.
⚡️ Polis İstanbul'daki Suruç anmasını takip eden meslektaşlarımıza plastik mermilerle saldırdı. Gazetecilere yönelik bu sistemli kolluk şiddetini lanetliyoruz. Sorumlu polisler hakkında işlem yapılmasını talep ediyoruz. Artık yeter!
📷 @_erdemsahin pic.twitter.com/MpiwqTDtSf

— Gazeteciler Sendikası (@TGS_org_tr) July 20, 2021
Civil unrest occurred in Ankara on 10th August 2021 after a Syrian refugee stabbed two people in a park. following a dispute between two groups. Riots erupted soon afterwards as local residents damaged refugees' houses, workplaces and vehicles. Some 27 people were arrested by the police following the violence.
The city of Van's Governorate announced a 15-day extension of the ban on demonstrations and activities across the city. These bans have been regularly applied in the city for 1,700 days (since 2016).
Expression
Positive Constitutional Court rulings
On 1st July 2021, the Constitutional Court ruled that People's Democratic Party (HDP) Deputy Ömer Faruk Gergerlioğlu's right to be elected, to engage in political activity and his right to freedom of expression were violated and ordered Gergerlioğlu's release. In its unanimous decision, the Court referred to the decision relating to the case of Republican People's Party (CHP) deputy Enis Berberoğlu as an example. Gergerlioğlu was convicted in April 2021 of "terror propaganda" after he reposted a post on a statement by the outlawed Kurdistan Workers' Party (PKK) in 2016. In the same month, the Constitutional Court concluded that the closure of the Özgür Gündem newspaper in 2016 violated the freedoms of expression and press.
Incidents against journalists
On 5th July 2021, three journalists were beaten by the police and had their phones taken away while covering a protest at the Sincan prison demanding the release of Faruk Gergerlioğlu, deputy of the People's Democratic Party.
A similar incident took place on 31st July 2021 as seven journalists were attacked following a press statement by the Istanbul Labour Peace and Democracy Forces about the racially motivated murder of a Kurdish family. The attackers were not public officials, however, and were described as a fascist mob. Two of the journalists were detainedby the police together with their assailants, without being given a reason for their detention.
Another journalist was detained by the police on the grounds of unauthorised shooting while attempting to film an incident in Istanbul where a woman was attacked by a group of males, despite the journalist's possession of a press card.

A journalist was subjected to investigation over covering anti-refugee violence, under the accusation of incitement to violence.
Government interference and intimidation of media was frequent during the period under investigation. For example, on 7th July 2021 interior minister Suleyman Soylu sued newspaper Cumhuriyet for alleged defamation, claiming that he is systemically targeted by the outlet, which recently published stories about Soylu's connections to the mafia. Soylu's personal advisor also threatened to sue a columnist of Cumhuriyet for reporting about corrupted deals in the construction sector involving the government. In addition, the journalist's report about the controversy surrounding the interior minister's nephew's new luxury vehicle resulted in an investigation being opened against him. 
In the same period, a journalist was given a suspended sentence of one year for reporting on satirical content about President Erdogan which was published in Germany.
Separately, wildfires in Turkey led to several violations of media freedom. On 3rd August 2021 the government's displeasure at the media criticism of its response to the fires was reflected in the threats issued by RTUK (Turkey's Radio and Television Supreme Council)which announced sanctions against outlets which cover only ongoing fires and not extinguished ones as well, claiming their actions cause fear among the citizens. It warned that if outlets failed to comply with the law it would result in the "heaviest sanctions" on the media service providers. A week later, on the 11th August 2021, RTUK fined six TV stations for content offensive to the government. Earlier on 5th August 2021, the Chief Public Prosecutor's Office launched an ex-officio investigation into posts on social media about wildfires with the hashtag "Help Turkey". 3,246 published posts have been detected in an operation and legal action has been taken against 172 social media users so far.
On 6th August 2021, a Halk TV crew was attacked by several people as the channel was broadcasting live from the vicinity of a fire near Marmaris. The attackers were detained but later released.

A journalist was forced by the police to stop filming a conversation between the minister of environment and urbanisation and local citizens at a wildfire site near Mugla on 9th August 2021.

On 15th August 2021, another journalist from Halk TV was attacked by unknown men at the Istanbul airport as he was returning from Germany.
New regulation on 'fake news' and 'foreign funded' news a concern
Several organisations for media freedom reacted to President Erdogan's announcement on new regulations on fake news and foreign funded news in Turkey. Led by Media Freedom Rapid Response (MFRR), the organisations warned the move will further undermine media freedom and pluralism in the country. According to reports, the government plans to introduce prison sentences from one to five years for spreading fake news on social media, as part of the law which, according to Erdogan, is supposed to tackle what he deems the "terror of lies".
In a press freedom monitoring report published on 29th July 2021, the MFRR stated that increasing control of the ruling party over state- controlled companies, advertising agencies, media regulators etc. has led to intensification and diversification of campaigns against critical press.
In another concern, in a parliamentary question asked in the German Bundestag, the federal government of Germany has confirmed the existence of execution lists targeting Turkish journalists currently living in Germany. For example, on 8th July 2021, journalist Erk Acarer was assaulted and injured outside his home in the suburbs of Berlin by three men who reportedly warned him to stop writing.