Violations continue: CSOs Offices raided, HRDs arrested, women reporters attacked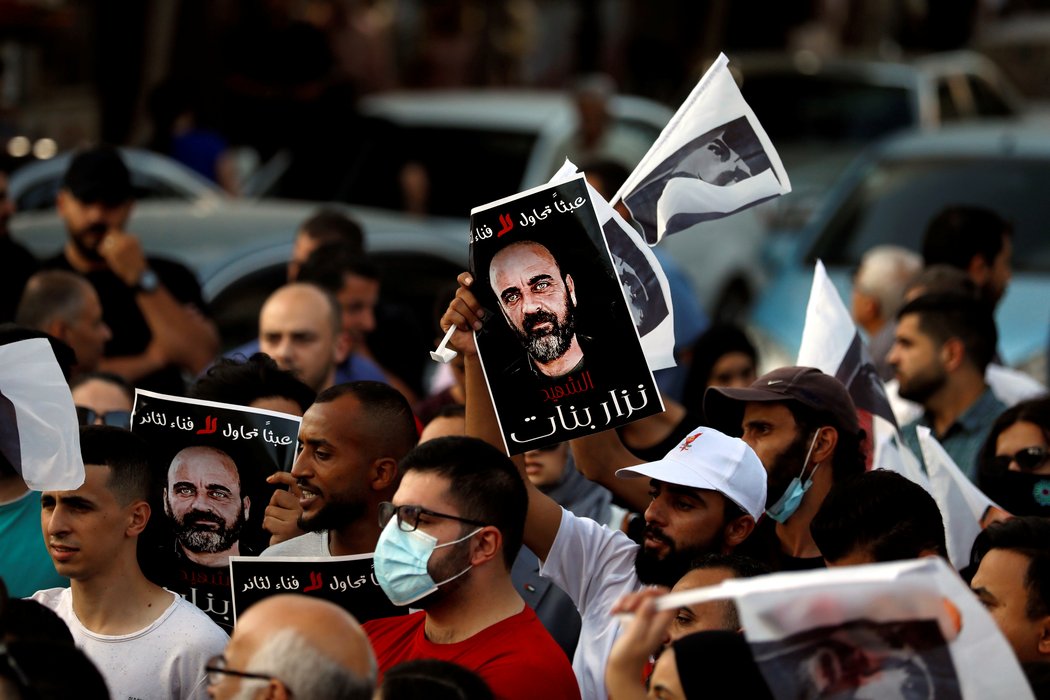 Association
The ongoing violations against Palestinian civil work by Israeli authorities through raids and attacks at offices of civil society organisations and against human rights defenders (HRDs) continue to restrict civic space in Palestine.
On 16th August 2021, the headquarters of the Pioneers Association for Culture and Arts, and the Pioneers Vocational Training Center in Aida camp in Bethlehem was raided. In a solidarity statement, the Palestinian NGO Network denounced the raid as an "organised and systematic campaign" against CSOs.

On 29th July 2021, the Bisan Center and the headquarters of the International Movement for Defense of Children were also targeted, with their offices vandalised and the main entrance broken into. In a statement, the Bisan Center noted:
"this direct targeting of an academic and research institute by occupation forces is a dangerous breach of academic freedoms."
"Mere condemnation of these acts is no longer adequate, the occupation's increasing shrinking space for Palestinian CSOs and disregard for CSO rights and jurisdictions has become a routine, and with no official protection of CSOs, the entirety of the Palestinian society has become permissible for occupation forces to destroy."
In addition, the headquarters of the International Movement for Defense of Children Palestine, Al-Bireh branch was raided as well, with many of the organisation's devices confiscated. In relation to this, UN experts stated:
"We are deeply concerned by the Israeli military's interference with the human rights work of a well-known and well-regarded NGO."
"The indispensable work of Palestinian, Israeli and international civil society organizations has provided a measure of much-needed accountability in documenting and scrutinizing the dispiriting human rights trends in the occupied Palestinian territory."
UN experts call on Government of #Israel to immediately return confidential documents and office equipment that its military seized from the offices of Defense for Children International-Palestine in Al-Bireh, in the occupied #WestBank. Learn more: https://t.co/oqajZzrwZd pic.twitter.com/fAXPgqV6qX

— UN Special Procedures (@UN_SPExperts) August 13, 2021
On the other hand, on 7th July 2021, Israeli occupying forces (IOF) raided the home of Shatha Odeh Abu Fannouneh (Ms. Odeh) in Ramallah, arbitrarily detaining her and using gas grenades to terrorise her family. As reported by Addamer, there was no arrest warrant or confiscation order. Odeh is the chairwoman of the Palestinian NGO Network (PNGO) – a coalition of 142 Palestinian civil society organisations leading NGO work in different fields of development. She also serves as the Director of the Health Work Committee (HWC), a leading Palestinian non-governmental organisation that promotes health services for hundreds of thousands of Palestinians, with a particular focus on marginalised communities and women's health. Earlier in April 2021, woman human rights defender Juana Ruiz Sánchez, who also works for the Health Work Committee, was detained and charged with "participating in the activities of an illegal organisation", "being part of the board of directors of an illegal organisation", "receiving and introducing money into the Palestinian territories" and "receiving money for a false purpose", based on her work.
Israeli Occupation Forces (IOF) have conducted multiple raids of HWC's office, confiscating several items belonging to the organisation, including computers and documents, along with the arbitrary arrest and detention of its staff members. On 9th July 2021, IOF forcibly closed the HWC's offices in Ramallah with metal barriers and ordered its continued closure for six months, as stipulated by Israeli military orders.
Peaceful Assembly
Sheikh Jarrah eviction
As previously reported, protests erupted in April and May 2021 after families from Sheikh Jarrah in occupied East Jerusalem were threatened with eviction. On 2nd August 2021, Israel's Supreme Court adjourned an appeal from four Palestinian families against their forced expulsion. The families have rejected the court's suggestion that they should stay on as "protected tenants" provided that they recognise Israeli ownership.
Protests erupt over death of activist
Protests were staged following the death of activist Nizar Banat as a result of Palestinan security force action on 24th June 2021. According to Amnesty International, Palestinian security forces beat protesters and bystanders and used sound grenades, tear gas and other force to disperse them.
On 26th and 27th June 2021, security forces - some in civilian clothes - attacked peaceful protesters by beating them with wooden sticks and batons, using pepper spray and confiscating the mobile phones of people attempting to film the events.Women were particularly targeted, many of them journalists, including with sexual assault, on both these days, according to AI.
In addition, on 3rd July 2021 during a protest against President Mahmoud Abbas, security officers arrested Ghassan al-Saadi, a vocal critic of the Palestinian authorities, while on his way home following the protest. Al-Saadi was subject to physical violence while being arrested. On 4th July 2021, three activists who gathered outside the Ramallah court complex to protest against Al-Saadi's detention were detained and charged with causing "internal strife" and "insulting the authorities" according to the repressive electronics crimes law.
Palestinian forces brutally attacked a peaceful sit in protest on 5th July 2021. Family members and supporters had gathered in front of a police station in Ramallah to protest against the detention of six men who had planned to attend a peaceful demonstration in al-Manara Square that evening. Police beat protesters, dragged them on the ground, sprayed them with pepper spray and pulled their hair. At least 15 people were detained, including protesters, journalists and a lawyer.
Shawan Jabarin, director of the human rights organisation Al-Haq, who witnessed the attack, told Amnesty International:
"I saw police officers brutally attack men and women there without any reason except that they were peacefully protesting the detention of their family members and colleagues. An older person, a father of a detainee, was sprayed with pepper spray on his face; women were pulled on the ground from their hair. I saw one journalist pulled towards the police station by police officers and get severely beaten on the head and body with batons. It was one of the ugliest, most shameful scenes."
This evening in Ramallah, Palestinians continue to protest the PA's killing of Nizar Banat & calling for liberation & dignity; demanding an end to the PA's authoritarianism, brutality & suppression of freedoms. PA forces met protestors with sound & gas bombs. #Palestine #حرية pic.twitter.com/8sQ24stOhW

— Maha مها (@MahaAbdallah) June 24, 2021
Expression
During July 2021 the Palestinian Center for Development and Media Freedoms (MADA) monitored and documented a total of 43 violations against media freedoms in the West Bank and Gaza Strip, 16 of which were committed by the Israeli occupation forces, while various Palestinian parties committed 23 violations (five of which were unintended injuries by stones from demonstrators). Online violations committed by Facebook were also documented, including three violations, namely blocking Shihab News Agency's page, restricting the follow-up of the Al Quds News Network page, and closing the page of Omar Nazzal, a member of the General Secretariat of the Journalists' Syndicate. The first two websites have several million followers.
Among the violations documented were injuries against journalists and restricting their coverage of news, including:
Tariq Sarkaji (a rubber bullet in the shoulder)

Fayhaa Khanfar (a gas bomb in the right leg)

Abdullah Al-Bahsh (wounded with rubber bullets)

Mujahid Tabanja (rubber bullet in the thigh)

Ayman Al-Nubani (hit with a spongy bullet)

Izzat Jamjoom (a beating caused him to bleed)

Khaled Badir, Ibrahim Rantisi, Mahmoud Khalaf, Amid Shehadeh, Tariq Sarkaji and Fayhaa Khanfar were prevented from covering news.
MADA also released a report which documented violations between January 2016 and May 2021, revealing that a total of 169 journalists were arrested or detained by the Israeli occupation forces, representing more than 10 per cent of the total Israeli attacks against media freedoms documented by MADA. The report also states that physical attacks against journalists made up more than half of all types of violations.
As mentioned under peaceful assembly, journalists have come under attack during protests staged following the murder of activist Banat. Reporters without Borders states that journalists report being physically attacked, threatened or chased, while others had their equipment destroyed. Women journalists in particular were targeted. Freelance journalist Saja Elmi told RSF:
"We didn't wear a press vest on Thursday. We didn't think we needed armour in the middle of the city and we hadn't expected the crackdown. But I wore a vest and a gas mask on Saturday."
Middle East Eye correspondent Shatha Hammad said a member of the security forces deliberately fired a stun grenade at her. As a result, she had to be taken to hospital. Quds News Network reporter Najlaa Zeitoun said that she was threatened with rape and subjected to sexist insults and physical violence. Filistin Time reporter Sarah Al-Rifai said a police officer ordered her to stop filming and then grabbed her sleeve, while J-Media's Fayhaa Khanfar said a man in civilian dress snatched her phone and then another pushed her violently to the ground. 
Saksi: Saat aparat keamanan berpakaian sipil menyerang wartawan Najla Zaitoun saat meliput demonstrasi di Ramallah kemarin untuk mengecam pembunuhan #Nizar_Banat.https://t.co/XwPuoexkOu pic.twitter.com/FBN6yM7dWS

— Jurnalis independent (freedom_perss) (@sultan_balfas) June 27, 2021
Separately, Israel's systematic targeting of journalists working in Palestine and its failure to properly investigate killings of media workers were raised at the 47th session of the UN Human Rights Council by the International Federation of Journalists. With a statement, IFJ stressed that attacks on journalists continue due to ongoing impunity and the lack of accountability:
"The international community and this Council depend upon accurate and impartial reporting on the ground in Palestine. The targeting of journalists and media organisations in Palestine prevents this essential reporting. This violates not just the rights of journalists, but also the rights we all have to receive information about events in Palestine. This targeting must stop and those responsible must be held accountable."