Vanuatu emergency extension questioned, journalists blocked from taking photos at airport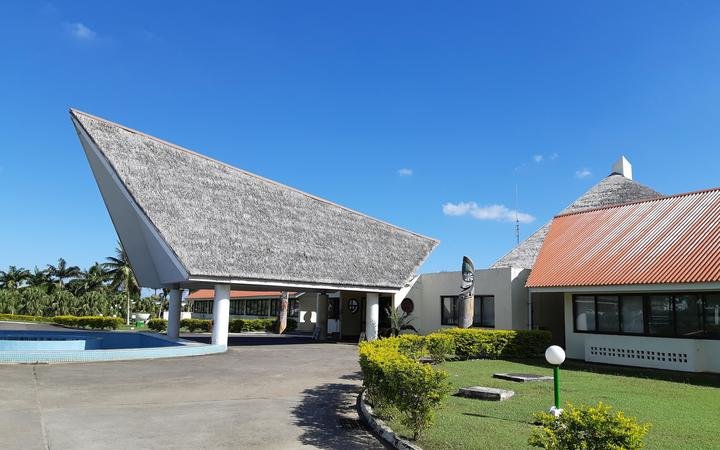 In April 2020, Bob Loughman , the leader of Vanua'aku, one of Vanuatu's oldest political parties, was elected prime minister by a ballot of lawmakers, 31-21, ahead of former foreign minister Ralph Regenvanu.
Vanuatu imposed a state of emergency in March 2020 in response to the COVID-19 global pandemic. There have been no cases of COVID-19 in the country. In mid-July 2020, the state of emergency was extended until the end of the year.
The Opposition has raised concerns about the constitutionality of the extension as this was made possible by an amendment to the Disaster Risk Management Act during the 1st Ordinary Session of Parliament. The amendment removed the existing 30-day maximum duration of a state of emergency declared under this Act and replaced it with a duration of any length of time as the Council of Ministers may decide.
The amendment was made when the Opposition was suspended from Parliament after it boycotted the first sitting due to a breach of COVID-19 restrictions by a government minister.
Expression
Journalists stopped from taking photos at Vanuatu airport
Since COVID-19 restrictions were put in place, journalists had been banned from taking photos at the airport when Vanuatu nationals were being repatriated.
On 3rd June 2020, Vanuatu Daily Post journalist Kizzy Kalsakau was intimidated by police and ordered to delete photos at Port Vila's Bauerfield Airport. The journalist was also asked by airport security and police to leave the premises.
According to the International Federation of Journalists (IFJ), Kalsakau had taken photos of the arrival of a New Zealand plane transporting relief supplies for Cyclone Harold victims and the repatriation of 58 Vanuatu nationals caught in the COVID-19 pandemic. IFJ said:
"It's disappointing that Vanuatu's airport authorities harassed a journalist for taking photos on a critical news issue for the country. Timely and accurate reporting is vital at this time of health and environmental challenges. We strongly urge all authorities in Vanuatu to continue to respect the rights of journalists."
Airport security has since apologised to the Vanuatu Daily Post over the incident.
Despite this, on 9th June 2020, RNZ Pacific correspondent, Hilaire Bule, was asked by airport security not to take photos of the landing of an Air Calin plane. The aircraft contained 126 Vanuatu nationals who work on P&O cruises ships. The security officials did not explain why Bule was prohibited from taking photos.