UN Special Rapporteur calls for an end to persecution of HRDs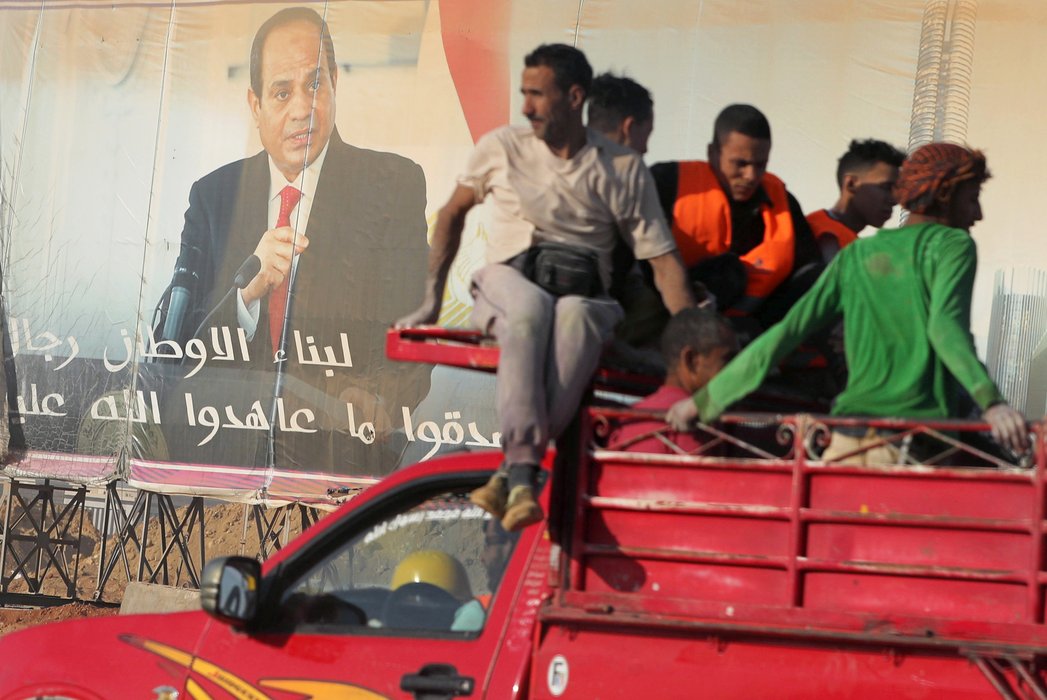 Association
Legislative changes in Egypt continue to restrict civic space at different levels. During the reporting period, on 13th June 2021 the Law No. 71 of 2021 was published in the official gazette in Egypt, amending the Penal Code. Accordingly, a new article has been added to the Penal Code imposing a fine of between EGP100,000 and 300,000 (approximately 5,354 - 16,062 Euros) on anyone who photographs, records words or excerpts, broadcasts, publishes or publicly displays the proceedings of a criminal court session, without the permission of the president of the court, and taking the opinion of the Public Prosecution. Rather, the amendment gives the court the right to confiscate devices used in filming, recording or broadcasting or to erase their content and destroy them.
Targeting of HRDs
On 15th July 2021, Mary Lawlor,the UN Special Rapporteur on the situation of human rights defenders issued a statement regarding the arrest and extended pre-trial detention of human rights defenders in Egypt.
"There is no justification for the actions being taken against human rights defenders by the Egypt authorities...In January 2021, I expressed my dismay at the misuse of anti-terrorism and national security laws to criminalise the work of human rights defenders in the country. Since then, more defenders have been placed in pre-trial detention under investigation for crimes under these provisions, which carry aggravated sentences. Many of those who were detained continue to be held in deplorable conditions in prison with seriously negative impacts on their physical and mental health." - Mary Lawlor, UN Special Rapporteur on the situation of human rights defenders.
The Special Rapporteur noted the vital role that civil society plays in Egypt and called for the immediate release of the following individuals:
Mr. Mohamed Ramadan, human rights defender and lawyer

Mr. Mohamed El-Baqer, human rights defender and lawyer

Mr. Ezzat Ghoneim, human rights defender and lawyer, director of Egyptian Coordination for Rights and Freedoms (ECRF)

Ms. Aisha El Shatr, human rights defender and ECRF board member

Mr. Mohamed Abo Horira, human rights defender and ECRF board member

Ms. Hoda Abdel Moneim, human rights defender and ECRF board member

Mr. Ibrahim Ezz El-Din, human rights defender and researcher

Mr. Ramy Kamel Saied Salib, human rights defender and head of Maspero Youth Foundation

Ms. Mahienour El-Masry, human rights defender and lawyer

Mr. Amr Imam, human rights defender and lawyer at the Arabic Network for Human Rights Information

Mr. Walid Ali Saleim Mohammed Hamada, human rights defender and lawyer
Among the HRDs mentioned by the Special Rapporteur, human rights lawyer and activist Mahienour El Massry and journalists Mostafa Al Asar, Moataz Wadnan and Esraa Abdelfattah were released from prison on 18th July 2021. In addition, activists and journalists Esraa Abdelfattah, Gamal El-Gamal and Abdel-Nasser Ismail were released from prison a day earlier.
Egyptians authorities released, on Saturday and Sunday, six journalists and political activists, including lawyer Mahienour el-Masry, one of the faces of the #JanuaryRevolution and the most prominent contributor to revealing the facts about the murder of -
./1 pic.twitter.com/1W2Vh0O8KT

— Megaphone (@megaphone_news) July 19, 2021
Continuing with the targeting of HRDs, on 16th June 2021, Hossam Bahgat, executive director of the Egyptian Initiative for Personal Rights (EIPR), appeared at the Public Prosecutor's office in Rehab city for questioning in a new case opened against him (case number 35/2020).
As EIPR states, following questioning, the prosecution ordered Bahgat's release without bail pending investigation, after charging him with insulting a public institution, being the National Election Commission (NCE) (article 184 of the penal code), for publishing, with ill intent, false news and rumours regarding fraud in the parliamentary elections which disturbed public security and harmed public interest (article 188 of the Penal Code), in addition to using online accounts, on Twitter and Facebook, to commit the two mentioned crimes (article 27 of the Cybercrime Law of 2018). Bahgat was questioned in relation to a tweet he published in 2020, holding the former president of the NCE accountable for violations in the latest parliamentary elections.
انتهت الجلسة وأمر قاضي التحقيق بصرفي من المحكمة مع استمرار التحقيقات في قضية ١٧٣ بشأن منظمات حقوق الإنسان. حسب تقرير الأمن الوطني منسوب لي تأسيس وإدارة وكيان بهدف "العمل على تغيير الصورة الذهنية لدى المواطنين وتحريضهم ضد المؤسسات الوطنية خاصة الشرطة والقضاء والقوات المسلحة"

— hossam bahgat (@hossambahgat) July 29, 2021
Human right organisations raised concerns about Ahmed Samir Santawy, Egyptian researcher and anthropology student at the Central European University (CEU) in Vienna, Austria, who was sentenced to four years in prison on "false news" charges on 22nd June 2021. They urged the Egyptian President to use his legal authority to quash the unjust verdict against the researcher. Santawy was arbitrarily arrested on 1st February 2021, shortly after his arrival from Vienna where he was studying. Santawy launched a hunger strike on 23rd June 2021 to protest his unjust conviction, sparking a series of solidarity hunger strikes by public figures who raised awareness about the continued unjust detention of Egypt's political prisoners. Santawy's family has filed a grievance with the office that ratifies rulings from the emergency courts.
On 6/22, an emergency court sentenced @CEU student Ahmed Samir Santawy to 4 yrs in prison.

Last week, his family filed a grievance. "The grievance submitted by the Santawy family is the only viable way to intercept the conviction before it is ratified..." ⤵️ https://t.co/dQYznFiEth

— Mai El-Sadany (@maitelsadany) September 1, 2021
In a separate development, a recent analysis by Human Rights Watch details the ongoing attacks against LGBTI individuals and activists in the MENA region.
"When I was documenting the systematic torture of LGBT people in Egypt's prisons, the targeting pattern was unmistakable: Egyptian authorities relied on digital evidence to track down, arrest, and prosecute LGBT people. People who had been detained told me that police officers, unable to find "evidence" when searching their phones at the time of arrest, downloaded same-sex dating apps on their phones and uploaded pornographic photos to justify keeping them in detention. The cases I documented suggest a policy coordinated by the Egyptian government online and offline, to persecute LGBT people. One police officer told a man I interviewed that his entrapment and arrest were part of an operation to "clean the streets of faggots.""- Rasha Younes, Researcher, Lesbian, Gay, Bisexual, and Transgender Rights Program.
Targeting HRDs through Case 173
Furthermore, regarding updates on Case 173 of 2011 (known as the foreign funding case), as previously covered by the CIVICUS Monitor, at least five prominent human rights defenders were summoned during July 2021 for questioning, including Mozn Hassan, a women's rights defender and director of Nazra for Feminist Studies; human rights lawyer Negad al-Borai; human rights activist and head of the Arab Network for Human Rights Information Gamal Eid; and lawyer and head of the Center for Egyptian Women's Legal Assistance Azza Soliman. As covered by Mada Masr, Soliman was asked whether she received foreign funding to avoid oversight by the Social Solidarity Ministry and whether she had made statements or held conferences to harm Egypt's reputation. According to Mada Masr, both Borai and Soliman expressed the sentiment that "the interrogation was reassuring," and Soliman noted that she got the impression that the case could be coming to a close.
Update|| As soon as the investigations for today, Thursday 29 July 2021, with Mozn Hassan, the Executive Director of Nazra for Feminist Studies were over, the judge decided to dismiss her from the Prosecution Brigades and to assign a committee for tax re-examination. pic.twitter.com/wpJvsIyCOB

— Nazra (@NazraEgypt) July 29, 2021
On the case, HRW raised concerns on the renewed judicial harassment against HRDs:
"Egyptian authorities should close Case 173 once and for all, and stop harassing independent rights organisations for doing their work. The repeated summons, on top of travel bans and asset freezes, is clearly a tactic to stifle civic space in Egypt." - Joe Stork, deputy Middle East and North Africa director at Human Rights Watch.
On 30th August 2021, an Investigative Judge, authorised by the Cairo Court of Appeal, decided to drop case 173 against human rights defenders Azza Soliman, Negad El Borei, Magdi Abdel Hameed and Hossameldin Ali and their human rights NGOs. Legal procedures still need to be carried out to remove their names from the travel ban lists and lift the freeze on their personal and institutional assets. However, to date no decision has been made on charges against Mozn Hassan and the case against Nazra for Feminist studies. In addition, the Cairo Institute for Human Rights Studies states that investigations against the HRDs continue on fabricated charges.
FEMENA stands in solidarity with prominent Egyptian feminist activist @Mozn Hassan who has been persecuted by the Egyptian authorities for years because of her defense of women's rights. #StandwithMozn #Egypt must and it's persecution of #WHRDs and close #Case173 https://t.co/icBDXfNF62

— FEMENA (@FemenaNet) September 4, 2021
Amnesty International's Deputy Director for the Middle East and North Africa, Lynn Maalouf said:
"The Egyptian authorities must drop Case 173 once and for all and lift all travel bans and asset freezes against at least 20 other human rights defenders still subject to these measures. This infamous decade-long case has been nothing but a desperate attempt to dismantle Egypt's human rights movement and silence dissent through intimidation, harassment and politically motivated legal action."
Expression
Incidents against journalists
According to Reporters Without Borders (RSF), the UN Working Group on Arbitrary Detention has concluded that all of the ten journalists named in a letter it received last year from RSF are or were detained arbitrarily. Only three of the ten journalists whose cases were documented in the letter have since been released. They are freelancer Solafa Magdy, Masr Al-Arabiya editor Adel Sabry and Al Jazeera producer Mahmoud Hussein. 
My dear friend Esraa Abdelfattah was released from prison after spending more than 20 months in pre-trial detention 😃
#freeesraa #Egypt #JournalismIsNotACrime pic.twitter.com/9sXn97bxr8

— Solafa Sallam - سـولافه سـلام (@solafasallam) July 17, 2021
The other seven – blogger Esraa Abdel Fattah, freelance journalists Hossam Moanis, Hisham Fouad, Badr Mohamed Badr, Ismail Alexandrani and Moataz Wednan and video reporter Mohamed Oxygen – are all still being held.
#FreeHossamMoanis pic.twitter.com/3DgLdyhzos

— Mozn Hassan مزن حسن (@Mozn) August 16, 2021
Related to the detention of journalists, Reporters Without Borders (RSF) called on the United Nations to urge Egyptian authorities to immediately release Tawfik Ghanem, a retired journalist, who remains in detention since 26th May 2021 on the charge of "membership of a terrorist group."
In a separate development, Mohamed Ibrahim, a blogger who has been held in remand detention since September 2019, attempted suicide in detention in July 2021 after months of being deprived of visits from his family or lawyers.