UN report raises concern over new laws restricting civic space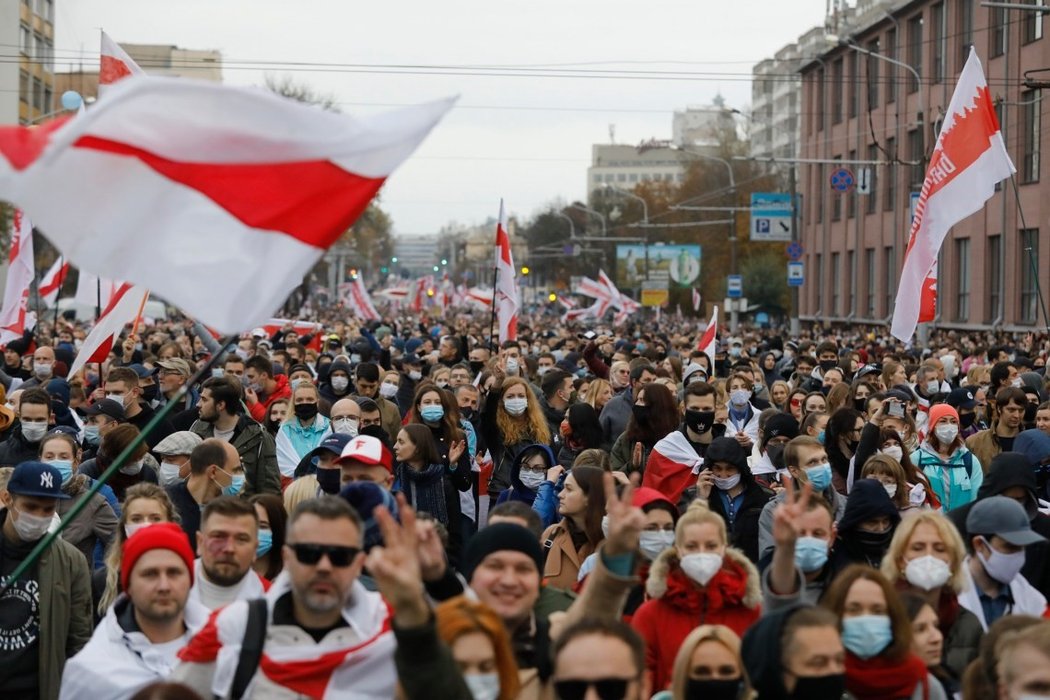 Association
765 NGOs liquidated since August 2020
The process of liquidating civil society organisations continues in Belarus. According to Law Trend, in May 2022, the number of liquidated NGOs reached 765. Of these, 448 were forcibly liquidated by the authorities, and 317 decided to self-liquidate. Government authorities have continued to accuse civil society organisations of extremist actions, using legislative changes over the past two years to issue liquidation decisions. Many leaders are already in detention, and their sentences are to be pronounced.
The government also continues to amend domestic law, especially the Criminal Code, which makes it possible to punish people outside its national borders if they are accused of crimes that harm the country's national security interests. Thus, many civil society representatives accused of extremism or actions against national security will be able to be tried in their absence.
UN Report on the Situation of Human Rights in Belarus
During the Human Rights Council Fiftieth session from 13th June to 8th July 2022, the Special Rapporteur on the human rights situation in Belarus, Anaïs Marin, presented the report on the situation of human rights in Belarus. According to the report, "The legislative changes introduced in 2021 further tighten already restrictive laws regulating freedom of expression, including access to information, and peaceful assembly and association, as well as other civil and political rights. Heavier penalties for certain criminal offences have been used retroactively against protesters and individuals who expressed their dissent in 2020".
Peaceful Assembly
Protesters convicted after protesting against the war in Ukraine
After the launch of the so-called Russian "special operation" in Ukraine, several protests took place in Belarus. Residents of various localities opposed Belarus' involvement in the war against Ukraine. The demonstrations took multiple forms, including the destruction of transport infrastructure or blocking access to the border with Ukraine. Anti-war messages were also posted on social media channels, and individual demonstrations were held sporadically.
Following these protests, at least 1,500 Belarusian activists were arrested and detained by law enforcement. Three of them risk the maximum punishment - the death penalty - after they were accused of treason. The other cases are still under investigation.
During the same period, the trials against the people involved in the 2020 post-election protests continued. The list of political prisoners grew to 1,234 persons.
Expression
Trial of BelaPAN's journalists begins
The trial of four journalists of the BelaPAN news agency - former director Dzmitry Navazhylau, his former deputy, Andrey Alyaksandrau, editor-in-chief Iryna Leushyna and reporter Iryna Zlobina - started on 6th June 2022. Ahead of the trial ARTICLE 19 Europe launched a solidarity campaign calling for their unconditional release.
According to Radio Free Europe, the four journalists were charged in court with tax evasion, creation of extremist groups, state treason and organisation of illegal actions and protests. The four denied the accusations and pleaded not guilty. 
Part of the BelaPAN editorial office is outside the country after being subjected to pressure in the aftermath of the August 2020 protests. In November 2021 the BelaPAN news agency was banned after being labelled by the authorities as an "extremist organisation."