UN experts raise concerns about violations in Vietnam as NGOs document unfair trials and torture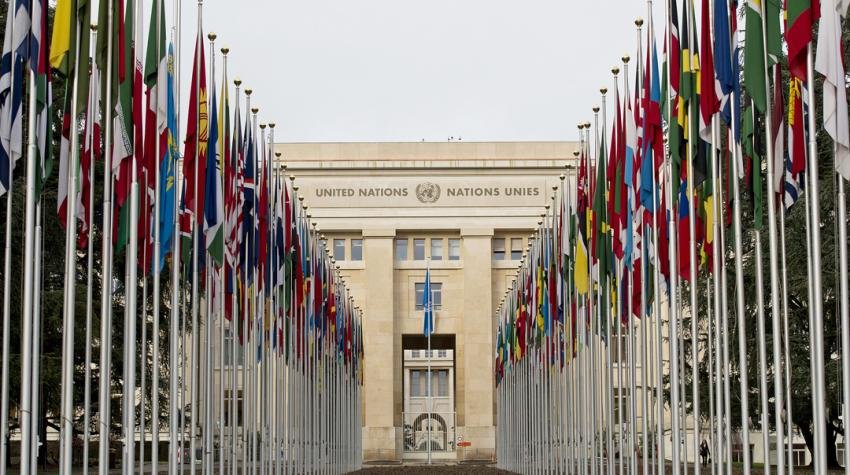 Human rights defenders, activists and critics continue to be targeted in Vietnam where civic space is rated 'closed' by the CIVICUS Monitor. In recent months, UN experts have raised concerns about the detention of journalists affiliated with the Independent Journalists Association of Viet Nam (IJAVN) and acts of harassment against the Liberal Publishing House (LPH), its members and readers.
The one-party regime has introduced a new decree to tighten control over the press, while The 88 Project has documented torture and inhumane treatment of political prisoners in a new report. Further, human rights groups raised serious unfair trial concerns and allegations of torture in the Dong Tam trial which has led to convictions.
Expression
UN experts raise concerns about arrest of journalists and harassment of Liberal Publishing House (LPH)
In September 2020, UN experts - including the Special Rapporteur on the promotion and protection of the right to freedom of opinion and expression; Working Group on Arbitrary Detention; Special Rapporteur in the field of cultural rights; Special Rapporteur on the rights to freedom of peaceful assembly and of association; and Special Rapporteur on the situation of human rights defenders - sent a communication to the Vietnamese authorities. 
On 30 June, @ICJ_org & others sent open letters to Prime Minister of #Vietnam calling for immediate & unconditional release of HRDs: Dr Phạm Chí Dũng, Nguyễn Tường Thụy & Lê Hữu Minh Tuấn & urged the govt to cease harassment of activists from #IJAVNhttps://t.co/ek1W3pu7wt pic.twitter.com/X9GQ6nDyBs

— ICJ - Asia and the Pacific (@ICJ_Asia) July 1, 2020
They raised concerns on the alleged arbitrary detention of four journalists affiliated with the Independent Journalists Association of Viet Nam (IJAVN). As previously documented, Pham Chi Dung, a prominent dissident journalist, writer and founder of the IJAVN was detained in November 2019. Two other IJAVN members, Nguyen Tuong Thuy, the vice chairman, and Le Huu Minh Tuan, were arrested in May and June 2020. Le Anh Hung, an IJAVN member and prominent contributor to the Voice of America (VOA) Vietnamese service was arrested in July 2018.
The Independent Journalists Association of Vietnam (IJAVN) was launched on 4th July 2014 by 70 independent journalists and human rights defenders around the country. IJAVN is a leading independent news and analysis network which advocates for press freedom and other freedom of opinion and expression rights, protection for journalists, as well as for freedom of association and of peaceful assembly. Its members have also conducted research and advocacy on legal reform in Vietnam, including providing information to UN human rights mechanisms and bodies.
The UN also raised concerns about acts of harassment, including cyberattacks, against the Liberal Publishing House (LPH), and surveillance, intimidation, property seizures and alleged arbitrary detention of its members and readers, as well as intimidation of their family members.
The Liberal Publishing House (LPH) was founded in February 2019, with the objective "to promote freedom of information and liberal education in Vietnam." Functionally, LPH is an independent publishing house which publishes and disseminates books, including books that have been restricted due to their political content.
As previously documented by the CIVICUS Monitor, more than 100 individuals who have been targeted are believed to have either bought or read books printed by the publisher, or to have worked for the publishing house. The harassment has taken place in at least three major cities, including Hanoi, Ho Chi Minh City and Hue, in addition to the provinces of Binh Duong, Quang Binh, Quang Tri and Phu Yen. Individuals in those locations have been summoned to local police stations where they have been interrogated about books they bought from the publishing house. After questioning, most were pressured to sign statements promising that they would not buy books from The Liberal Publishing House again.
Prominent activist and journalist detained for 'anti-state propaganda'
🇻🇳#Vietnam: Journalist and author Pham Thi Doan Trang has been arbitrarily detained since October 6 and could face up to 20 years in prison for her peaceful human rights activities
📣We call for her immediate release!
👉https://t.co/nq7a5vS9UR pic.twitter.com/dF1glu9NkB

— The Observatory (@OBS_defenders) October 14, 2020
Vietnamese authorities arrested human rights defender Pham Doan Trang – one of the nation's most prominent independent journalists, in October. Trang was detained on 6th October 2020 in Ho Chi Minh City, the same day the Vietnam and the US held the 24th annual US-Vietnam human rights dialogue, which included talks on issues such as the right to freedom of expression. Analysts say her arrest is part of a crackdown on activists ahead of Vietnam's five-yearly national congress in January 2020.
According to witness accounts, Doan Trang was arrested at an apartment. She was charged with "conducting propaganda against the Socialist Republic of Vietnam" under Article 88 of the 1999 Penal Code, and "making, storing, spreading information, materials, items for the purpose of opposing the State of the Socialist Republic of Vietnam" under Article 117 of the 2015 Penal Code (revised in 2017). This charge carries a possible 20-year prison sentence. The vaguely defined national security offence is often invoked against human rights defenders.
According to reports, the reason Doan Trang is charged with the same crime under both the old and current penal codes is that the government has been "investigating" her activities both before and from January 2018. She has reportedly been transferred to the capital Hanoi and is being detained at Detention Centre No. 1 (also known as the new Hoa Lo Prison) in Tu Liem district of Ha Noi. In September 2020, UN experts also raised her case in a communication to the authorities.
Doan Trang anticipated her arrest as early as May 2019 and instructed her friend to release a letter titled "Just In Case I Am Imprisoned" if ever she was arrested. In her letter, she asked those who would campaign for her freedom to prioritise other prisoners of conscience. She also wrote about the need to campaign for democratic reforms in Vietnam.
Pham Doan Trang left this letter with me, to publicize upon her arrest. Please share. pic.twitter.com/lVt52Kpkea

— Will Nguyen (阮英惟) (@will_nguyen_) October 7, 2020
Pham Doan Trang has been repeatedly targeted by the Vietnamese authorities solely for peacefully exercising her right to freedom of expression. As previously documented, Doan Trang went into hiding after she was interrogated by security officials for over ten hours in February 2018. In August 2018 government officers and men in civilian clothes raided a concert at a café in Ho Chi Minh City and physically assaulted Trang. She was then dragged into a car and taken to police headquarters where she was beaten repeatedly during interrogation.
More recently, in July 2020, it was reported that Trang had withdrawn from the Liberal Publishing House – a local independent publisher that has produced books on public policy and political thought in Vietnam – after intense harassment by police over her work and the abduction and abuse of colleagues. She was one of its founders.
Doan Trang authored the following books: Politics for the Common People, A Handbook for Families of Prisoners, On Non-Violent Resistance Techniques, Politics of a Police State and Citizen Journalism.
Court upholds 10-year sentence for blogger
In August 2020, a court in Hanoi upheld Vietnamese blogger Truong Duy Nhat's 10-year prison sentence. He was convicted in March 2020 after a half-day trial.
According to the Committee to Protect Journalists, at the hearing Nhat denied the charges against him and said he was the victim of political persecution. He was sentenced to prison on charges of "abusing his position and power while on duty" as a reporter after failing to find sufficient evidence to convict him on an earlier charge of illegally acquiring property.
Nhat, a regular contributor to Radio Free Asia, was forcibly disappeared from Thailand in January 2019 by Thai police and then appeared in Vietnam in March 2019 where he was detained. Nhat had earlier been jailed in Vietnam from 2013 to 2015 for his writings criticising the government.,
New decree imposes excessive fines on media
According to Defend the Defenders, the one-party regime has increased administrative fines up to VND200 million (USD 9,000) and a possible suspension of 12 months for violations by journalists and publishers in its effort to tighten control over the press. This is contained in a new Government Decree 119/2020 issued on 7th October 2020 and which will come into effect on 1st December 2020.
The decree imposes administrative fines of between VND150 million and VND200 million (USD 6500 – USD 9000) for acts of "providing information against the state" or "sabotaging the country's international relations but not to the extent where criminal prosecution is needed"; "posting or disseminating information unsuitable for the interests of the nation and people"; "posting information with content that affects the independence, sovereignty and territorial integrity of the Socialist Republic of Vietnam; and "posting information that distorts history, denies revolutionary achievements or offends the nation, national heroes", among others.
Press freedom is already severely curtailed by numerous repressive laws and decrees. The Communist Party controls all print, broadcast, online and electronic media, and private ownership or operation of any media outlet remains prohibited. Journalists have been prosecuted or physically attacked by persons suspected of being linked to the authorities for exposing state abuses.
Association
Torture and inhumane treatment of political prisoners
#Torture, denial of medical treatment, solitary confinement, physical and mental abuse - these and other inhumane treatments of political prisoners in Vietnamese prison continued to happen in 2018 - 2019. We have documented it in an easy to read report: https://t.co/lbNDPu4WKn pic.twitter.com/L69LAPVEqp

— The 88 Project (@The88Project) November 5, 2020
A new report by human rights group The 88 Project released on 5th November 2020 highlights torture and other inhumane treatment against political prisoners in 2018-19 in flagrant violation of Vietnam's commitments under the UN Convention against Torture and the nation's own constitution. Many of these are human rights defenders who had been detained under national security provisions.
The report documented at least 15 individuals subjected to psychological and/or physical pain. Two were women. Many of these were inflicted by prison authorities for the purpose of coercing confessions, obtaining information or punishing political dissidents for their opinions.
Other issues documented in the report include prolonged incommunicado pre-trial detention; denial of legal representation and unfair trials; denial of adequate medical treatment; harsh physical and administrative conditions in prison; denial of family visits/punitive transfers; and solitary confinement.
The 88 Project urged the international community, and especially all countries who are or may become major political or trade allies with Vietnam, to hold the Vietnamese government accountable to their international obligations.
According to The 88 Project, as of September 2020, 257 political prisoners were incarcerated by the Vietnamese state, including lawyers, religious leaders and practitioners, bloggers, reporters, environmental activists, land rights petitioners, Facebook users and human rights and pro-democracy activists. There is evidence that many of them are being tortured or otherwise inhumanely treated.
Violations of due process and torture allegations during Dong Tam trial
Two in Vietnam are sentenced to death, with others given long sentences, in the trial of villagers involved in January's clash over land rights in Dong Tam commune outside Hanoi.https://t.co/qu4k1LJwId

— Radio Free Asia (@RadioFreeAsia) September 15, 2020
On 14th September 2020, a court in Vietnam sentenced two brothers - Le Dinh Cong and Le Dinh Chuc - to death for their role in the killing of three policemen in a notorious land dispute in January 2020 after a four-day trial. Their father, retired local official Le Dinh Kinh, 84, was shot dead by police who had entered Dong Tam village. The other 27 people on trial were given sentences ranging from life imprisonment to 15 months suspended.
As previously documented, on 9th January 2020, police launched an operation in Dong Tam village, 40km from Hanoi, the country's capital. Dong Tam's residents have been protesting the lease of land to a military-owned telecommunications company for several years. A published report stated that villagers fought back only after being assaulted by police.
As the situation in Dong Tam received huge interest from netizens, the Vietnamese government used heavy-handed efforts to censor discussion on the dispute. Activists were arrested in relation to social media posts about the dispute in Dong Tam village, while dozens of Facebook users say they experienced restrictions on their activity. Police also isolated leading bloggers, based 25 miles away in Hanoi, preventing them from reporting on the incident.
According to The 88 Project, just days after the incident, state media published stories vilifying the villagers. Further, right after the incident, the entire Hoanh Village of Dong Tam was put under a complete curfew.
Throughout the trial, the rights and privileges of the defence lawyers were not respected. According to Lawyers for Lawyers, the lawyers had no access to their clients until indictment, and thereafter only in the presence of prison guards, violating the principle of lawyer-client confidentiality. In addition, the case files were not accessible to defence lawyers until a few days before the trial, and only after the Hanoi Bar Association intervened and requested such access.
There have been reports that many of those arrested were tortured during the investigation. According to Defend the Defenders, on the third day of the trial when lawyers asked about torture during pre-trial detention 19 individuals, including Le Dinh Cong, indirectly confirmed that they were beaten during interrogation. Cong reportedly said he was beaten by an investigator daily after his arrest. The police officer used a rubber baton to beat him. According to the Asia Sentinel, prisoner after prisoner uttered virtually identical confessions.