UN experts, CSOs raise alarm about harsh prison conditions after blogger's death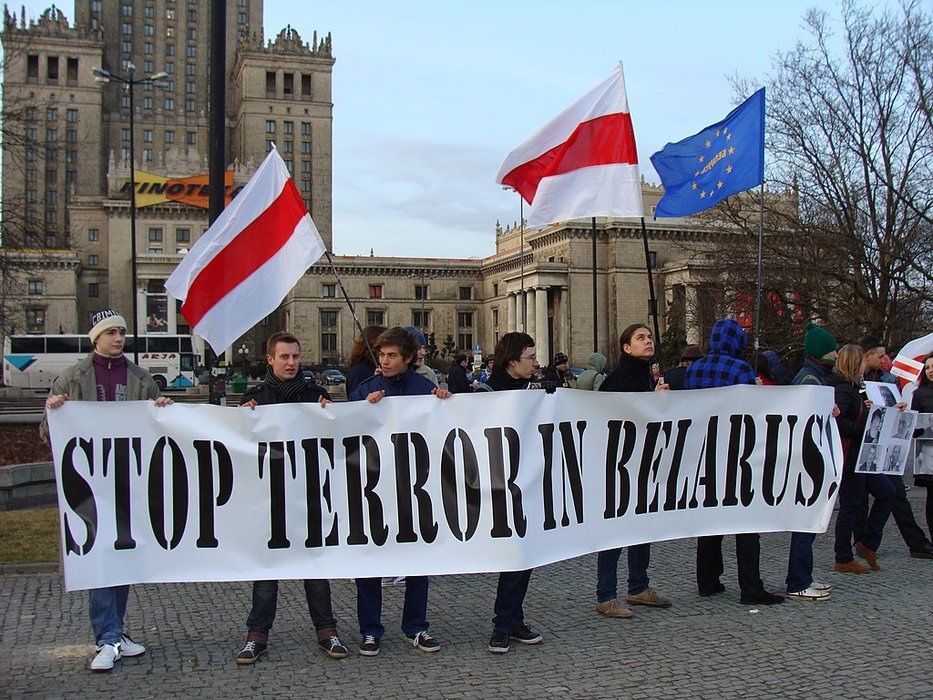 Introduction
On 30th May, 18 UN experts, including seven Special Rapporteurs and members of the working groups on arbitrary detention and forced disappearances, issued a statement calling on Belarusian authorities to "immediately release all prisoners in the country detained on spurious charges for exercising their fundamental rights to peaceful assembly, association and expression," noting that the practise of incommunicado detention of opposition members and activists imprisoned for expressing dissenting opinions increased in 2023. The statement highlights the cases of Sergey Tihanovski, Maria Kalesnikava, Viktar Barbaryka, and Maksim Znak, whose cases were documented by experts and whose physical and mental health has reportedly significantly deteriorated due to extreme prison conditions. According to reports, the detainees were refused timely and necessary medical evaluations and treatment, competent legal representation, and the ability to contact their relatives.
Freedom of association
Over 800 non-profits undergoing forced liquidation
Repression against Belarusian citizens and civil society organisations continues. Arrests, searches, summonses for "talks", torture in detention centres and pressure on political prisoners, their relatives and activists are all methods frequently used by the authorities against civil society.
According to Lawtrend, an organisation monitoring the situation of civil society in Belarus, as of 31st May 2023, 845 non-profit organisations in Belarus are in compulsory liquidation. A total of 470 organisations have opted for self-liquidation and 1,496 people have been identified by human rights defenders as political prisoners currently in detention.
Historical data from Lawtrend shows that 1,315 non-profit organisations were dissolved from August 2020 to May 2023. In the same period, the legal framework has changed considerably and become increasingly repressive. At the end of June, CSO Meter reported that religious organisations in the country may be forced to re-register. On 5th June, the Commissioner for Religious and Ethnic Affairs of Belarus initiated public discussions on the draft law amending the "Law on Freedom of Conscience and Religious Organisation", which contains restrictive provisions, including increasing barriers to registration and a prohibition on unregistered organisations engaging in religious activities, under threat of criminal prosecution. The fact that consultations on the law were organised at extremely short notice, with only 10 days to submit comments and proposals, has also provoked criticism.
Freedom of peaceful assembly
Violations of freedom of peaceful assembly continue
The Viasna Centre, whose leaders are mostly imprisoned in Belarusian detention centres, continues to monitor how the country's authorities suppress freedom of assembly. According to the April report, the Minsk regime continued to restrict the right to freedom of assembly by unlawfully punishing citizens who participated in the 2020 protests challenging the results of the August presidential election. Thus, several sentences were issued in the spring of 2023, many of which upheld the deprivation of liberty of those who took part in various forms of peaceful protest. Most of the convictions were based on Article 342 of the Criminal Code - organising and preparing actions that grossly violate public order, or actively participating in them.
The Viasna Centre also documented the case of a citizen who was prevented from organising a memorial event for the victims of the Chernobyl explosion on 26th April 1986. Viasna reported that local activist Barys Khaimada was not allowed to hold a vigil in the city centre on the occasion of the 27th anniversary of the Chernobyl disaster, although the authorities had organised such demonstrations. This follows the trend of crackdowns on unsanctioned protests, where actions such as raising an opposition white-red-white flag or posting on social media, can be construed as picketing, and the individuals concerned will be imprisoned or subject to financial penalties.
Freedom of expression
Blogger imprisoned for posting caricature of Belarusian president dies in prison
On 7th May, imprisoned blogger Mikalai Klimovich died in Vitebsk Prison Colony No. 3, where he was serving a one-year sentence for insulting President Alexander Lukashenko in a satirical picture posted to social media. Klimovich had a heart condition and had suffered a stroke in 2022, after which he underwent complex heart surgery, which was known to the judge and prosecutor before sentencing. Despite his condition, the court sentenced him to prison and a higher court upheld the sentence. According to a statement by the Viasna Centre calling for an urgent investigation into the blogger's death, Klimovich, his family and his lawyer had repeatedly expressed concern about his health. He was under a strict medical regime and was supposed to be monitored by a cardiologist, and there are doubts as to whether he received adequate care in the prison colony, which may have contributed to his death.
Journalist Ihar Losik injured in detention
According to multiple media sources, Belarusian journalist Ihar Losik has suffered injuries while in detention. On 5th April, Radio Free Europe reported the imprisoned journalist's health had significantly deteriorated due to an unclear incident. Due to conflicting reports, it is unclear whether the injuries were a form of protest or even a suicide attempt. Losik's relatives were also unable to provide more detailed information, as they are unable to communicate with him and their access to the prison is restricted by the authorities. In addition, Losik's lawyer has been imprisoned and his previous lawyer has left the country, leaving him without legal counsel for an extended period of time.
Ihar Losik was arrested by the Belarusian authorities three years ago. He was arrested before the presidential elections in August 2020 and sentenced to 15 years in prison in December 2021 on charges including organising mass unrest and inciting social hatred.
Dissident journalist sentenced to eight years in prison
In May 2023, a Belarusian court sentenced dissident journalist Raman Pratasevich to eight years in prison for organising unrest and conspiring to seize power. Pratasevich ran Nexta, a Telegram channel with over one million followers that was heavily used by protesters against the disputed 2020 elections. The channel's founder and another editor were sentenced in absentia to 20 and 19 years in prison respectively and remain in exile.
Pratasevich was arrested in 2021 after he was pulled off a commercial flight to Lithuania that was diverted to Minsk because Belarusian air traffic controllers falsely claimed there was a bomb threat. The arrest sparked international outrage, with some heads of state calling the diversion of the plane a "state-sponsored hijacking" The forced diversion led to several Western countries imposing new sanctions and banning their aircraft from flying over Belarus.