Three reporters killed in Mexico, showing increasingly more dangerous environment for journalists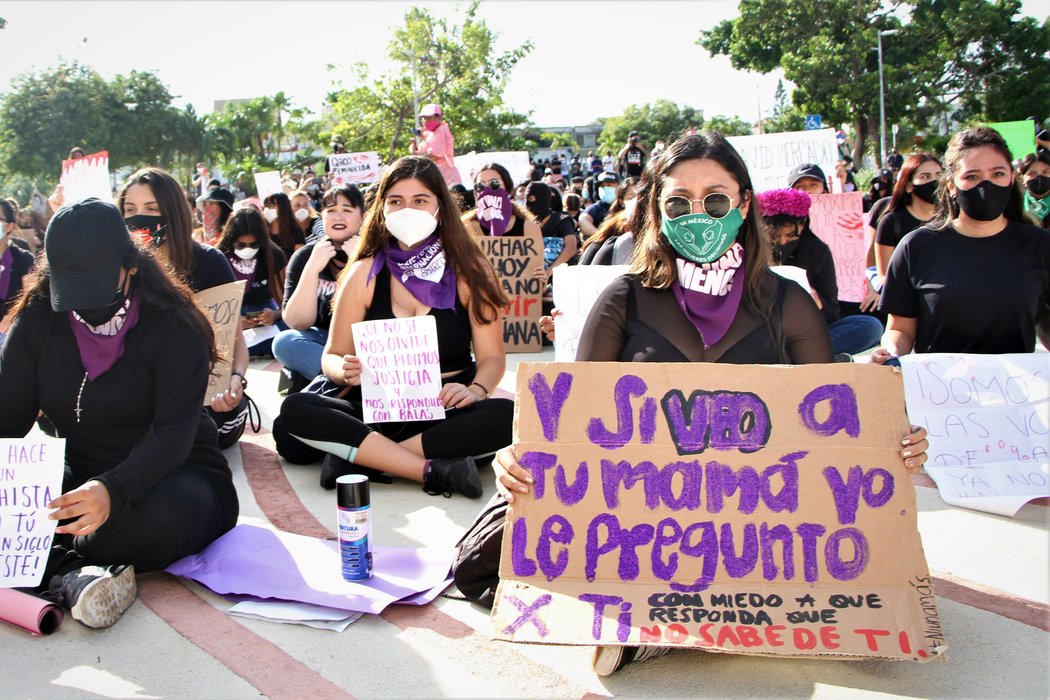 Expression
Three journalists killed within two weeks
Mexican journalist Israel Vázquez, 31, was shot to death in Salamanca, Guanajuato, this week. He is the third journalist killed in Mexico in the past two weeks. https://t.co/rocAriBn4p pic.twitter.com/3CxDPJJKRD

— Democracy Now! (@democracynow) November 11, 2020
On 29th October 2020, television news anchor Arturo Alba Medina was killed by armed assailants who shot him multiple times while he was driving his car in Juarez. The journalist had just left work and was driving to his home in El Paso, Texas, when he was attacked. According to authorities, it is unclear if the attack was related to his work or was a possible carjacking. The Chihuahua State Prosecutor has assigned a special unit to investigate the murder.
On 2nd November 2020, journalist Jesús Alfonso Piñuelas was shot and killed in Cajeme, Sonora. Piñuelas had founded two digital media outlets, Zarathustra Press and El Shock de la Noticia, where he reported on crime and security in Cajeme. The Sonora State Prosecutor's Office announced that a suspect was identified and arrested on 6th November 2020, but did not provide information regarding a motive. As reported by newspaper El Sol de Hermosillo, the presumed murderer pled guilty in an abbreviated trial, similar to a plea bargain, and was sentenced to 25 years in prison.
On 9th November 2020, journalist Israel Vázquez Rangel was shot and killed while reporting from a crime scene in Salamanca, Guanajuato. The reporter for the El Salmantino news website had arrived at the crime scene before police officers, when armed individuals in a vehicle approached and shot him at least five times. The Guanajuato State Prosecutor's Office said in a statement that it had assigned a special team to investigate the killing. Jan-Albert Hootsen, the Committee to Protect Journalists' Mexico representative, said:
"The brazen killing of Israel Vázquez Rangel underscores how Mexico is more dangerous for reporters than even war zones. Authorities must treat this, and all other journalist killings, as an emergency, and spare no effort in holding its perpetrators to account."
Attacks and intimidation
#Mexico: Sentencing of journalist Carmen Olsen who was arbitrarily detained and was subjected to violence in 2013 for exposing corruption is an attack against freedom of the press. We demand that the journalist is acquitted of the charges.

Read more: https://t.co/47fbi8T2Og pic.twitter.com/BAWfP6rBL1

— #WomenInJournalism (@CFWIJ) September 17, 2020
On 12th September 2020, a journalist in Baja California was threatened and repeatedly targeted by police officers in Rosarito as payback for reporting on police work in the area. Carmen Olsen said an officer threatened her after seeing her covering an arrest at a hotel. Two days later, an officer filed a complaint against her alleging that she attacked him and damaged his property during the incident. A similar accusation was made against Olsen in 2013 and she was convicted earlier this year for "offending authorities".
A journalist in Teziutlan received death threats over the phone and had his car set on fire on 27th September 2020, in two separate incidents that appear to be related. Periodico Noticias' Hector Martinez Calixto, who covers local crime and corruption, said he had previously received death threats from a local official who also took pictures of his car in June. On the day of this recent attack, the reporter received a call from alleged assailants saying, "We already burned your car, the same will happen to you. We already know where you live and we will come for you". Press freedom organisation Article 19 called on protection mechanisms to ensure urgent protection measures for the journalist and his family before another attack occurs.
On 28th October 2020, Jose Andres Vera Diez, the news director at PerioMetro, was reportedly attacked and arrested by Zacatecas police officers. Vera Diez said he saw officers searching a neighbour's house and, when he tried to film them, they physically assaulted him, damaged his phone and arbitrarily detained him for about two hours. The reporter said he identified himself as press several times.
On 5th November 2020, a reporter enrolled in the federal programme to protect journalists was threatened and detained by police in Quintana Roo after he attempted to document police stopping a car on a highway. Raul Fernandez Leon said officers accused him of obstructing their work and made death threats against him and two of his co-workers at Descontento Ciudadano QR. He was handcuffed and held for about four hours without assistance from the federal programme, which was contacted but allegedly refused to assist. After reviewing conflicting reports made by police and agents of the federal protection programme related to Leon's arrest, Article 19 called for authorities to conduct an independent investigation.
Pío López Obrador, brother of Mexico's president Andrés Manuel López Obrador, filed a legal complaint against journalist Carlos Loret de Mola, who published a video of him allegedly receiving money for a political campaign. In the complaint filed in October 2020, Pio Lopez Obrador claimed the LatinUs' journalist violated his right to privacy. Article 19 called the legal complaint an attempt to intimidate and silence Loret de Mola's reporting.
Peaceful Assembly
Between September and December 2020, teachers and students from teachers' colleges blocked railway tracks in Michoacán as part of a region-wide protest to demand delayed payments and jobs for teachers in training after graduation. Similar protests took place in Puebla, Veracruz and Tamaulipas for several weeks, with demonstrators blocking rail tracks and roads. In a related incident, at least 12 people were injured, including 11 police officers and one teaching student who was hit by a bus, after students and police clashed over the students' blockade of a road on 11th September 2020. Protests were organised by the National Coordinator of Education Workers (CNTE).
On 21st September 2020, about 70 people, mainly migrants seeking asylum, gathered near the border in Ambos Nogales to protest the U.S.'s refusal to process applications during the pandemic. The asylum seekers said the Trump administration is using the health emergency as an excuse to prevent migrants from Mexico and Latin America from lawfully entering the U.S., contributing to tension in border towns where migrants are waiting to have their cases heard. "That sense of desperation is really powerful, and the precariousness that people have to live in is unsustainable," said a spokeswoman for a group that assists asylum seekers. On 31st October 2020, a few dozen migrant activists in Tijuana burned effigies of U.S. president Donald Trump and called on voters to support his opponent in the country's presidential election.
On 3rd October 2020, thousands of people marched in Mexico City as part of a protest against Andrés Manuel López Obrador (AMLO)'s government and his economic and security policies. Organised by the National Anti-AMLO Front (FRENA), the protest included many people chanting, "out with López", or holding signs with messaging calling for his resignation. Protesters with the same group occupied Avenida Juárez in Mexico City on 19th September 2020, and then obtained an injunction allowing them to set up a protest camp on the city's central square, the zócalo. According to news reports, FRENA members set up around 600 tents on the zócalo, but only a small number were occupied. In mid-November 2020, the group's leadership published a statement saying protesters were being harassed and declared that they would leave the square. However, some protesters decided to continue the camp.
On 5th October 2020, anti-abortion activists with Frente Nacional por la Familia (National Front for the Family) in Baja California staged a protest in Mexicali against proposals to legalise the medical procedure.
On 29th October 2020, healthcare workers at a Mexico City hospital protested the lack of personal protective equipment (PPE) and a shortage of staff to address the coronavirus outbreak. Standing outside the hospital and wearing masks, doctors held signs calling for more resources to respond to increasing numbers of patients with COVID-19.
Feminist protests continue
#25N | Así se vive la marcha por el Día Internacional de la Eliminación de la Violencia contra las Mujeres en la Ciudad de México🙋‍♀️⚡️#NiUnaMenos#VivasNosQueremos

📸 @La_Plascencia pic.twitter.com/9WaXqwhHRJ

— Luchadoras (@LuchadorasMX) November 25, 2020
For months, women and their allies have protested government inaction to address the widespread gender-based violence in Mexico. Since early September 2020, feminist activists have occupied the headquarters of the National Human Rights Commission in Mexico City, repurposing the building as a shelter for survivors of violence.
On 9th November 2020, about 2,000 people in Cancún, Quinta Roo, protested to demand justice for 20-year-old Bianca Alejandrina Lorenzana Alvarado, known as Alexis, who had been found dead two days earlier. The police responded with excessive force, opening gunfire and beating protesters. At least four journalists were injured, three with gunshot wounds. Detained protesters also reported cases of sexual assault by police officers. National and international human rights organisations condemned the repression, and the National Human Rights Commission said it would conduct an investigation into the police's actions during the protest. Quinta Roo's Public Security Secretary resigned after the violent police response to the protest.
On 25th November 2020, on the International Day for the Elimination of Violence against Women, thousands joined a feminist march in Mexico City. With banners and posters reading messages such as "We are not hysterical, we are historical" and "Look for the faces of the murderers, not ours", women of all ages gathered by the Monumento a la Revolución to demand measures against gender-based violence. While the protest was largely peaceful, there were clashes between groups of protesters and the police, with demonstrators throwing objects and officers using tear gas and flashbang grenades to disperse them. According to news reports, there were also confrontations between some protesters and conservative protesters who had been camping on the zócalo.
Association
#EscazúAHORA
Son 11 países que han ratificado el Acuerdo de Escazú.

El @senadomexicano aprobó el Proyecto de Ley para aprobar la ratificación del #AcuerdoDeEscazú.

Felicitaciones @ceaorgmx @CEMDA @IAMEXP10 @CultEcologica @escazuahora_mx @red_JEMX #MéxicoPonteLa11 ✅ pic.twitter.com/PuGdFRCVo4

— #EscazúAHORA | #EscazuNOW | #EscazúAGORA (@LacP10info) November 5, 2020
In early November 2020, Mexico ratified the landmark Escazú Agreement, the first regional treaty to explicitly link human rights protections and environmental governance. The agreement guarantees the right of access to justice for environmental defenders through redress mechanisms and provisions like the reversal of the burden of proof. Mexico became the 11th country to ratify the treaty, allowing it to enter into force within 90 days. Human rights experts and organisations such as the Economic Commission for Latin America and the Caribbean (CEPAL) celebrated the decision by Mexican legislators. Guillermo Fernández–Maldonado, a representative of the Office of the United Nations High Commissioner for Human Rights (OHCHR), commented:
"It is a concrete expression of Mexico's commitment to protecting human rights and environmental defenders who, along with journalists, face high levels of violence."
In a separate development, donor organisations in Mexico have campaigned against the approval of tax reform provisions that they say would affect their capacity to conduct their work without providing improvements for transparency and accountability of non-profits. In an interview, the head of the Mexican Center for Philanthropy (Cemefi), Jorge Villalobos Grzybowicz, said the reform caused concern among philanthropic organisations because "it is not clear if the government's aim is to address corruption or obstruct the work of civil society". A group of seven organisations proposed several adjustments to the current proposed reform.