Three defenders killed as attacks on Indigenous communities increase in the Peruvian Amazon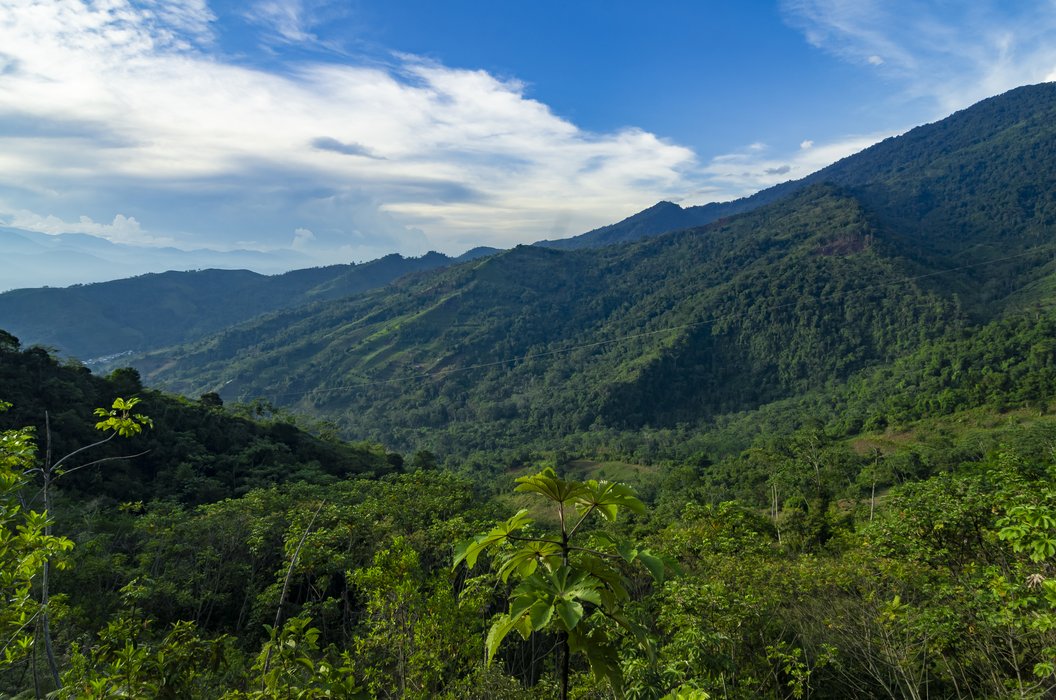 Association
Three Indigenous leaders killed
Estela Casanto es la séptima víctima indígena solo durante esta pandemia. En marzo fueron asesinados los cacataibos Herasmo García y Yenes Ríos. Desde el 2013, suman 15 los asesinatos contra líderes ambientales e indígenas en la #Amazonía de Perú. https://t.co/h7E8uItOYZ

— OjoPúblico (@Ojo_Publico) March 14, 2021
Within a month, three Indigenous leaders were killed in the Peruvian Amazon. On 14th February 2021, Katacaibo Indigenous defender Yenes Ríos Bonsano of the Puerto Nuevo community was found dead with gunshot wounds. On 26th February 2021, Kakataibo leader Herasmo García Grau of the Sinchi Roca community was found dead with signs of torture. Both defenders were members of Indigenous patrol and forest control groups. Sinchi Roca and Puerto Nuevo are among eight communities in the region which have faced threats from land invaders and criminal groups linked to drug trafficking. The head of police criminal investigations in Peru said police were investigating if the defenders' deaths were revenge killings for their efforts in coca eradication.
On 7th March 2021, the Native Federation of the Kakataibos Communities (FENACOKA) issued a statement holding the Peruvian state accountable for these deaths and requesting that authorities declare a state of emergency in Indigenous territories located in Huánuco and Ucayali. FENACOKA said two Indigenous defenders were killed in 2020 in the same region. Berlin Diques, president of Regional Organisation Aidesep Ucayali (ORAU), said:
"We are outraged by what is happening. We Indigenous people are dying. Despite the alerts and warnings, not only in these recent murders, but also in the previous ones that have so far gone unpunished. We call for immediate action. We know it's drug trafficking, that's not ruled out."
On 12th March 2021, Estela Casanto Mauricio, an Ashaninka woman and founder of the Shankivironi community in the Perené valley, was found dead near her home. According to Servindi, attackers had taken her from her house and beaten her. She had previously received threats from a non-Indigenous person who had an interest in her land.
On a related note, in February 2021 the Observatory of the International Organisation against Torture, the International Federation for Human Rights and the Human Rights National Coordination published a new report on Peru. The publication, titled "Socavando derechos" ("Undermining Rights"), highlights that between 2011 and January 2021, 220 human rights defenders were killed in Peru and 960 criminalised.
Criminalisation of environmental defenders
#Pronunciamiento ante la criminalización hacia Wilson Bautista Sánchez, defensor ambiental en Lambayeque. pic.twitter.com/PTJo5xtOF2

— Red de Lomas del Perú (@RedDeLomas) January 20, 2021
In early 2021, several environmental and human rights defenders in the northern department of Lambayeque were subjected to harassment. Tension in the region has reportedly increased since December 2020, when a regional council approved initial feasibility studies for the construction of a hydro dam inside the Chaparrí Private Conservation Reserve. Environmental defenders who work to protect the reserve, such as environmental group Save Chaparrí Defense Front, as well as members of the campesino community Muchik Santa Catalina de Chongoyape and of the Association for the Conservation of Nature and Sustainable Tourism Chaparri, have organised protests and fought back against the project.
On 16th January 2021, four members of the Environment Unit of Peru's National Police (PNP) tried to arrest human rights defender Wilson Bautista Sánchez. The officers accused Bautista Sánchez of crimes such as illegal mining and logging, but reportedly did not present an arrest order against him. A part of the incident was recorded by the defender's brother. As reported by news media, Bautista Sánchez was hit in the stomach, chest and back during the PNP intervention. Officers ultimately left him injured on the ground but did not detain him.
According to a report by Frontline Defenders, after the attempted arrest and attack against Bautista Sánchez, he and other members of the Save Chaparrí Defense Front have been targeted by a smear campaign and stigmatised in local media and social networks. On 6th February 2021, around twelvePNP officers carried out an operation in the Muchik Santa Catalina de Chongoyape community. Authorities claimed the operation sought to verify alleged environmental crimes. At least 30 individuals were threatened with arrest. Officers also reportedly threatened to take legal action against the community's president.
As previously reported by the CIVICUS Monitor, other Chaparrí defenders experienced similar types of criminalisation. Javier Ruiz, a spokesperson for the Save Chaparrí Defense Front, told news media that since 2018, seven environmental defenders have been prosecuted for alleged environmental crimes.
Peaceful Assembly
Farm workers' strike repressed, protesters killed
🚨🚨#URGENTE #LeyAgraria #ReformaPolicialYa
¿HASTA CUÁNDO? Una muerte más por la violencia desmedida de la PNP. Esta vez se llevó la vida de un menor de edad de 16 años, en Virú en el marco de las protestas de los trabajadores de la agroindustria.

— CNDDHH 🇵🇪 (@cnddhh) December 30, 2020
At the end of 2020, farm workers protested across Peru to demand better wages and put pressure on authorities to deliver on promises to ensure the sector's labour rights and working conditions. Agricultural workers in the Ica department began a strike and blocked roadways starting on 30th November 2020, and were soon joined by workers in La Libertad. In addition to salary increases, they demanded a reform of the country's decades-old Agrarian Promotion Law.
Amid protests in La Libertad on 3rd December 2020, a 19-year-old agricultural worker, Jorge Muñoz, was shot and killed. News reports indicated that the young man was shot by police repressing the protesters. At least 44 people were reported injured during the clashes. On 6th December 2020, a 23-year-old man died in a motorbike accident, reportedly after road blockades prevented an ambulance from reaching the site.
Workers again blocked highways along the Peruvian coast on 20th December 2020, as lawmakers failed to approve a new Agrarian Promotion Law. Over the next few days of the strike, protesters were repressed by police using tear gas. Two young protesters were killed by gunshots during clashes between demonstrators and police, and a third person died on the blocked highway while trying to get to a medical centre. The country's Ombudsperson's Office condemned alleged violent actions by protesters and reported that 53 people, 14 civilians and 39 police officers were injured during the protests.
Peruvian lawmakers approved a new Agrarian Promotion Law on 29th December 2020. Peru's President Francisco Sagasti vowed to take tough action against police violence, saying authorities would "sanction the police officers who violated the ban on the use of firearms". News outlets later reported that a police officer was detained in January 2021 for using firearms against protesters in La Libertad.
Health workers' national strike
On 13th January 2021, thousands of doctors, nurses and other healthcare professionals joined an indefinite national strike convened by the Peruvian Medical Federation (FMP). They demanded a larger budget for the public health sector and better working conditions for all health workers in the front line against the COVID-19 pandemic. On 20th January 2021, at least four doctors also began a hunger strike against substandard working conditions.
On 27th January 2021, representatives of different health workers' unions held a sit-in in front of the Ministry of Economy and Finance in Lima. The protesters demanded to meet the Minister to request an answer to a bill presented in January 2021 regarding increases in public healthcare personnel's salaries. On 17th February 2021, the Council of Ministers announced a series of measures to address some of the professionals' demands.
Expression
As reported by the Oficina de los Derechos Humanos de la Asociación Nacional de Periodistas del Perú (Human Rights Office of the National Association of Journalists of Peru - ANP), there were 239 attacks on journalists and the media in 2020. The figure surpassed the record registered in 2007, when 212 attacks were documented.
ANP highlighted the complexity of the year 2020 in Peru, which included election campaigns, the coronavirus pandemic, a political crisis and mass protests. In this context, the most frequent attack against journalists was physical and verbal aggression, with 76 cases, followed by 53 cases of threats and harassment and 32 instances of obstacles to access to information. Other common violations were judicial intimidation (29), stigmatising speeches (16) and cyber-attacks (12). State security agents were the main perpetrators, identified in 65 of the cases.
Journalist who exposed "Vaccinegate" threatened
La @ANP_periodistas demanda acción de la División de Delitos de Alta Tecnología debe investigar ciberataques a los periodistas @cparedesr y Claudia Toro, que han denunciado ser víctimas de amenazas, hackeo y ataques de trolls.

Más: https://t.co/zFFOjTGL4K pic.twitter.com/Xn49B4NAmZ

— ANP Perú (@ANP_periodistas) February 24, 2021
Journalist Carlos Paredes reported in February 2021 that he and his family received multiple death threats related to his upcoming book on former president Martín Vizcarra. The reporter's investigation unveiled the fact that several government officials had been irregularly vaccinated against COVID-19 during Vizcarra's government. The uproar in Peru over this scandal drove several senior authorities to step down in the early months of 2021. As reported by Instituto Prensa y Sociedad (Press and Society Institute - IPYS), threats to Paredes were made through mobile phone calls. The journalist's email was also hacked, which resulted in the leak of a preliminary version of his book "El perfil del lagarto" ("The Lizard's Profile"). Claudia Toro, another journalist who investigated the vaccines scandal, was also targeted by cyber attacks.
Judicial harassment against journalists
CPJ today condemned a criminal defamation lawsuit filed against Peruvian journalists @Graciela_Jimena and Luciana Távara, and called on #Peru to reform its laws to drop criminal penalties for speech.https://t.co/9ANRsFhY1I

— Committee to Protect Journalists (@pressfreedom) March 8, 2021
On 25th February 2021, Peruvian congressional candidate Victor Hugo Quijada filed a criminal defamation lawsuit against journalists Graciela Tiburcio and Luciana Távara, after they published a story alleging that Quijada had sexually harassed young women. The article, published by news media Wayka, reported on two police complaints filed against Quijada for sexual harassment and blackmailing. According to the journalists' investigation, at least five other young women denounced being harassed online by the candidate when they were teenagers. Tiburcio and Távara interviewed alleged victims and published screen-captures of text messages reportedly sent by Quijada, who denied the accusations.
Quijada's lawsuit, which was reviewed by the Committee to Protect Journalists (CPJ), alleges that the journalists and three of the alleged victims caused "irreparable damage to my honour and good name". If convicted, the reporters could face up to three years in prison. Quijada is also seeking about US$150,000 in damages as well as the freezing of the journalists' bank accounts. CPJ's Central and South America Program Coordinator, Natalie Southwick, commented on the lawsuit:
"The criminal defamation lawsuit Victor Hugo Quijada filed against Wayka journalists Graciela Tiburcio and Luciana Távara for their reporting on allegations of sexual harassment is clearly aimed at silencing and intimidating the press and its punitive nature has no place in a democracy. It is imperative for Peru to scrap criminal defamation from its books, aligning with growing international standards on freedom of the press."
In the development of another criminal defamation case, on 14th January 2021 a Peruvian criminal court convicted journalist Erick Iván Osores Patiño for defamation and sentenced him to a one-year suspended prison term. Osores, a sports reporter for TV stations América Televisión and Canal N, told CPJ that his conviction stemmed from comments he made about a football team executive in January 2018.
Separately, politician César Acuña filed a trademark infringement complaint against journalist Christopher Acosta to stop sales of his book "Plata como cancha: Secrets, Impunity, and the Fortune by César Acuña" ("Money Like Popcorn: Secrets, Impunity, and the Fortune of César Acuña"). Acuña is a founder of the Alliance for Progress political party and has had a long political career which included elected offices as mayor of Trujillo, governor of La Libertad and member of Congress. The journalist's book contains allegations that during his career Acuña engaged in vote-buying, misappropriation of public funds and plagiarism.
Acuña's complaint, filed on 12th March 2021, reportedly claims that he trademarked the phrase "plata como cancha" used in the book's title. Publisher Penguin Random House Peru released a statement arguing that the phrase was not registered under the country's intellectual property rules for publications, which would include books and magazines. CPJ called the complaint "frivolous", saying politicians should not use the legal system to prevent critical coverage.